17 Streetstyle Ways to Wear All Black and Look Fierce ...
By Holly
Is everything in your closet black? If it is, don't let your friends or parents convince you to add bright colors to your wardrobe. You can still look fabulous while wearing the same color every single day. If you need some tips to look your best, here are a few street style ways to wear all black:
---
1

Layers of Black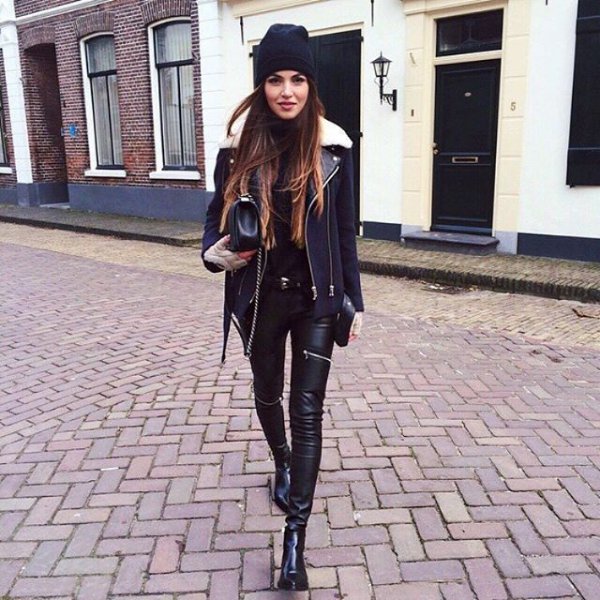 If you layer your clothing with slightly different shades of black, everyone will be able to see that you have a few different items on. They won't all blend together, even though they're technically the same color.
---
2

Exposed Skin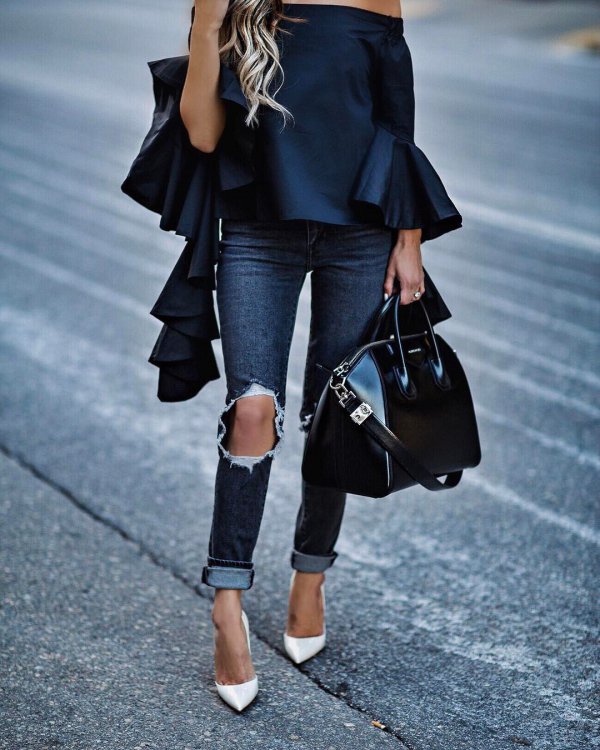 If you leave some of your skin exposed, no one will realize that you're wearing all black, because your skin will break up the chunk of darkness. It'll be like wearing another shade, even though it's only your skin.
3

Black Accessories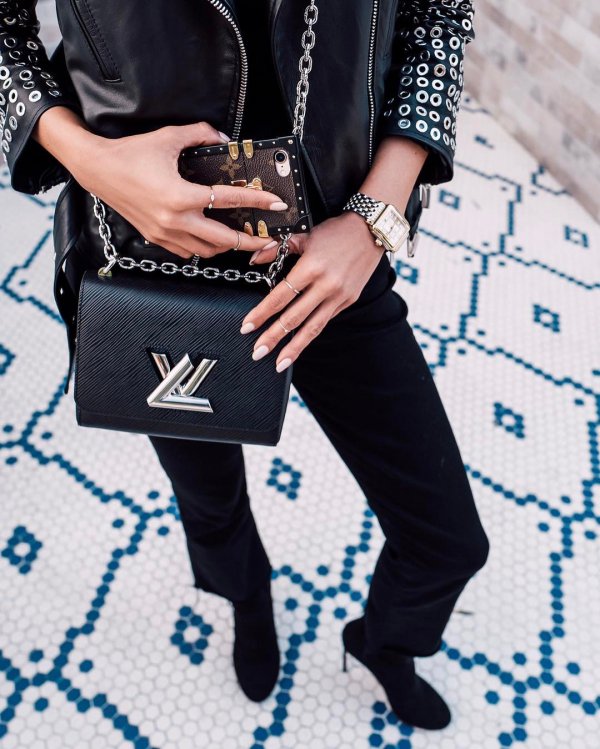 The more accessories, the better. Adding a watch, strappy shoes, and a belt can take any boring black outfit from drab to fab.
---
4

Golden Accessories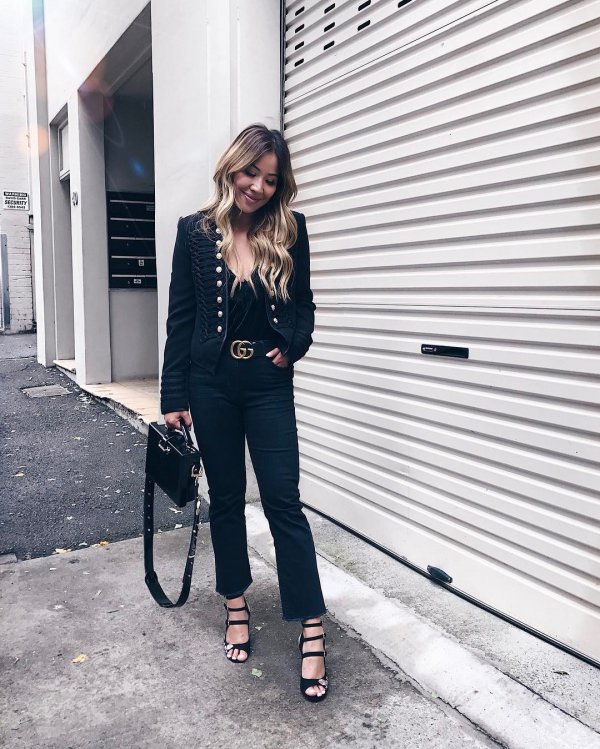 Even if every shirt and pair of pants you own are black, that doesn't mean all of your accessories need to be black, too. Buy some gold chains to hang from your neck. It'll bring some sparkle to your outfit.
---
5

Black Romper
No one can blame you for wearing all black when you have a romper on, because it's all one piece.
---
6

Different Textures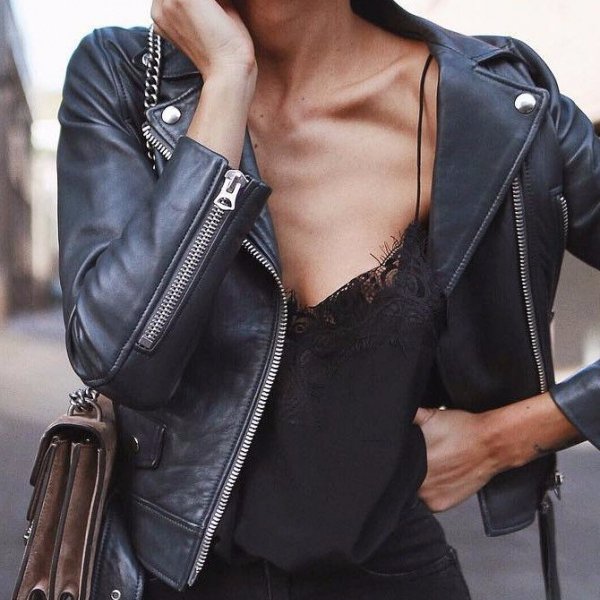 Even if everything you own is black, your outfit can still have variety if you wear different textures, like lace and leather.
---
7

Lace Top and Shoes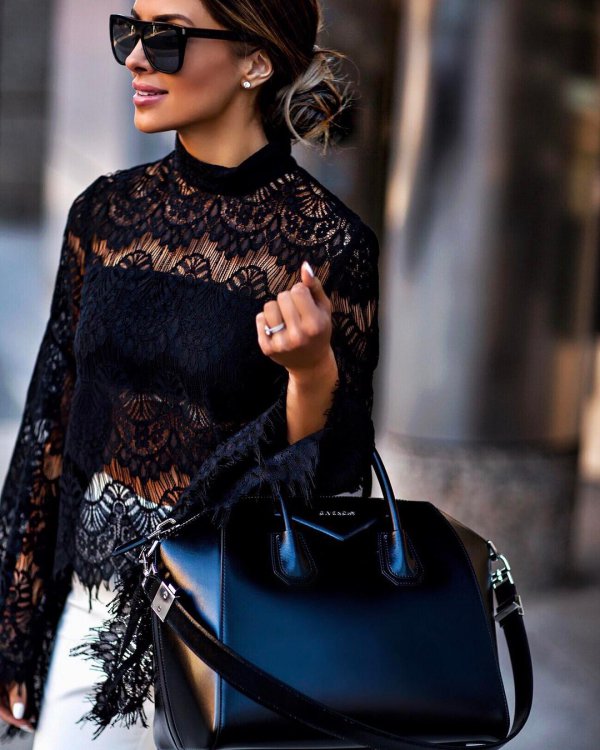 When you wear all black, you might be accused of looking depressed. Of course, if you wear a sexy black outfit like this one, no one will be complaining.
---
8

Black Crop Tops and High Waisted Jeans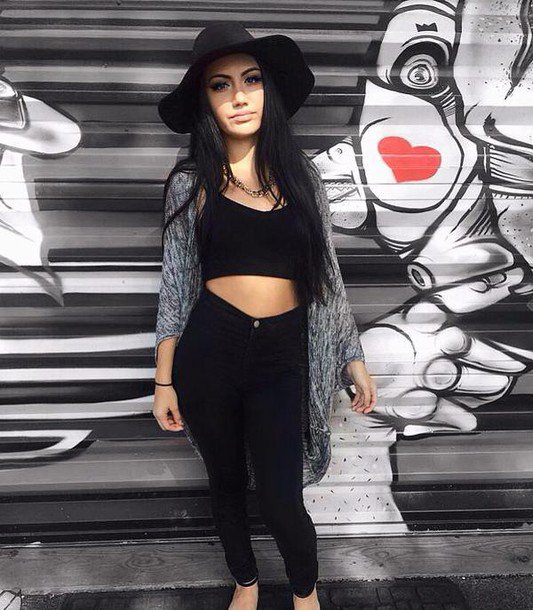 Black makes you look slimmer. High waisted jeans make you look slimmer. That's why they're the perfect combo.
---
9

Peep Toed Shoes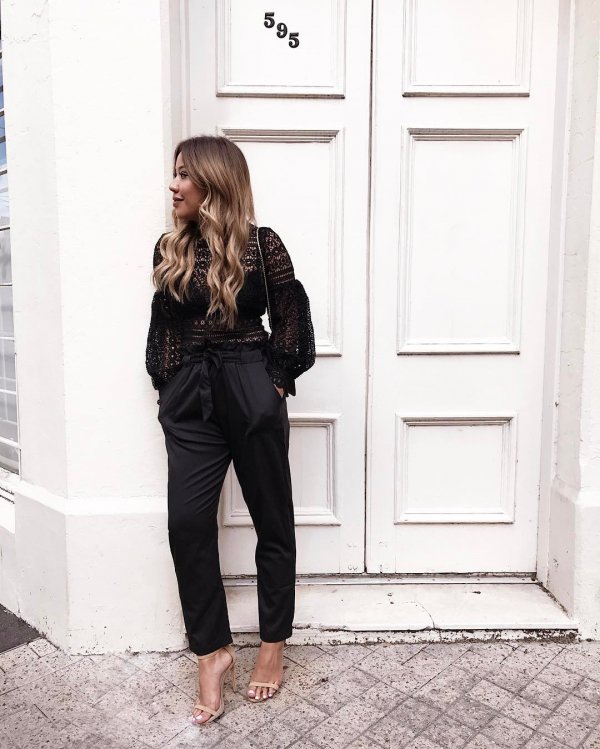 If you want to add a tiny bit of color to your outfit, wear shoes with opened toes. That way, there will be a pop of color when everyone sees your polish.
---
10

Little Black Dress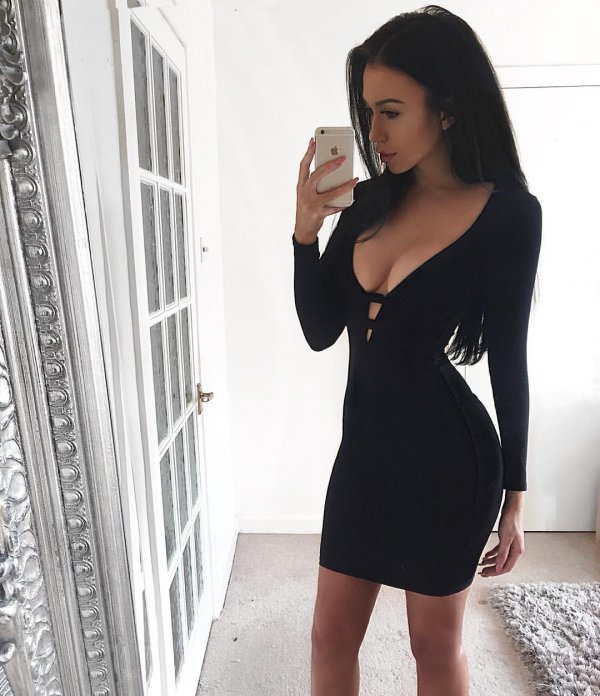 Little black dresses are the most popular fashion item in the world. You can't wear them wrong.
---
11

Lace up Leggings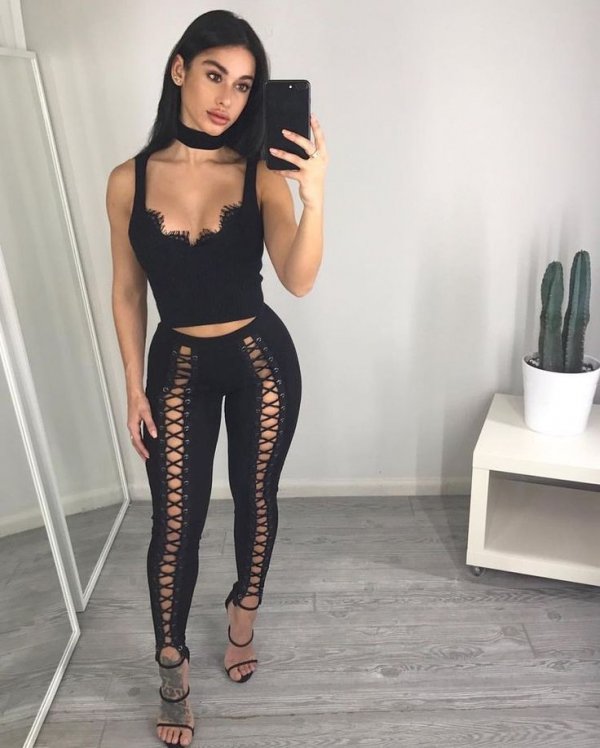 Even though your leggings are technically black, they show off some skin, which will add some variety to your all black look.
---
12

Add a Hat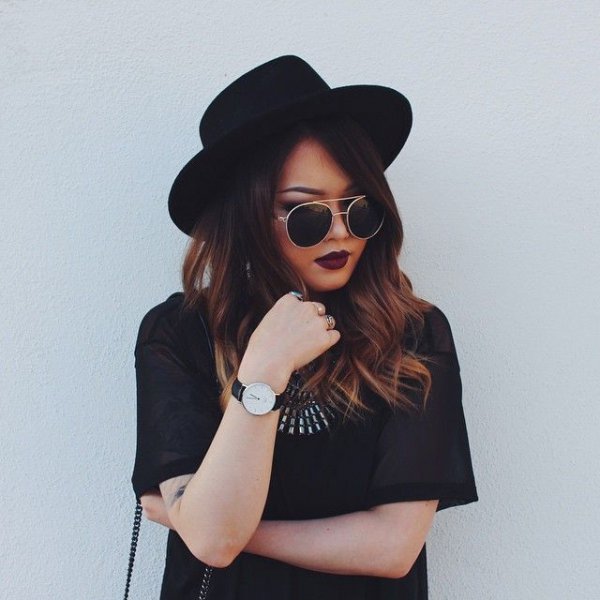 Add a cool hat to complete your all black outfit.
---
13

Sheer Black Top
Wearing a sheer top will break the monotony of an all black outfit.
---
14

Silver Accessories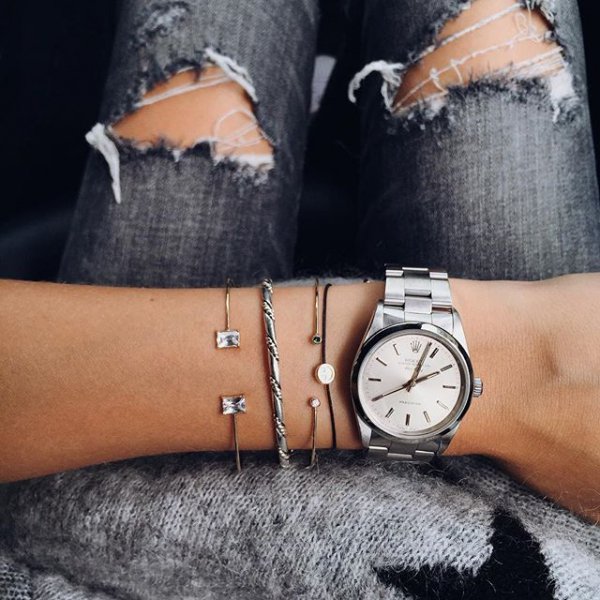 Gold isn't the only thing that goes with black. You can try amping up your outfit by throwing on some silver accessories, instead.
---
15

Colored Nails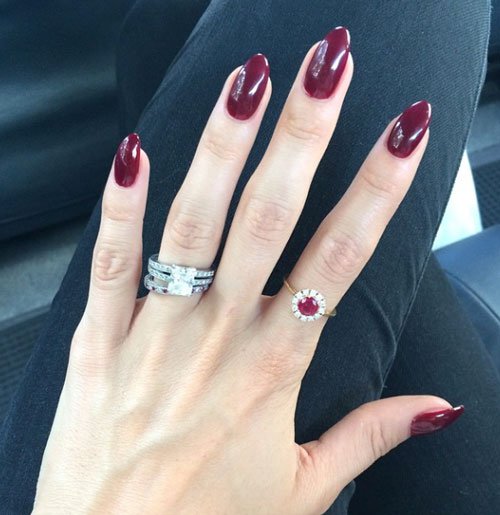 If you're going to be wearing all black, you can add a little oomph to your appearance by wearing bright nails.
---
16

Zippers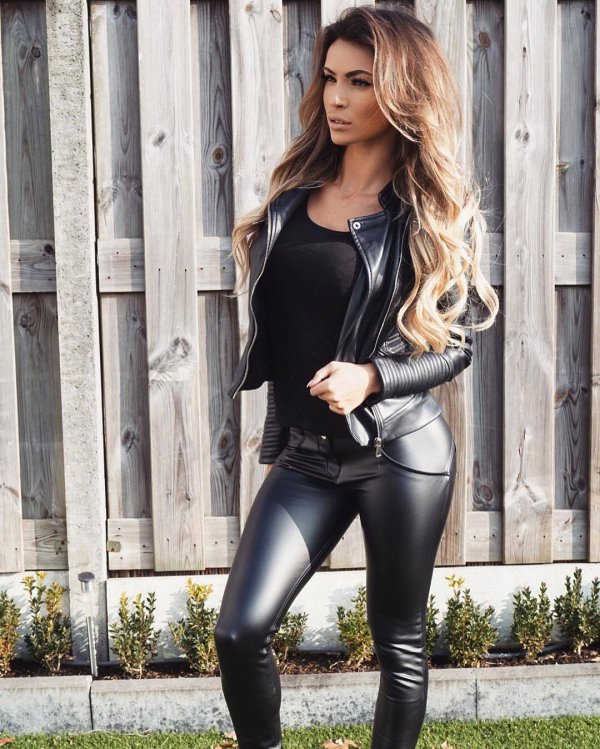 If you find a black outfit that has a visible zipper, you're in luck. That way, you can still wear all black, but your outfit will look a little more fashionable.
---
17

Exposed Legs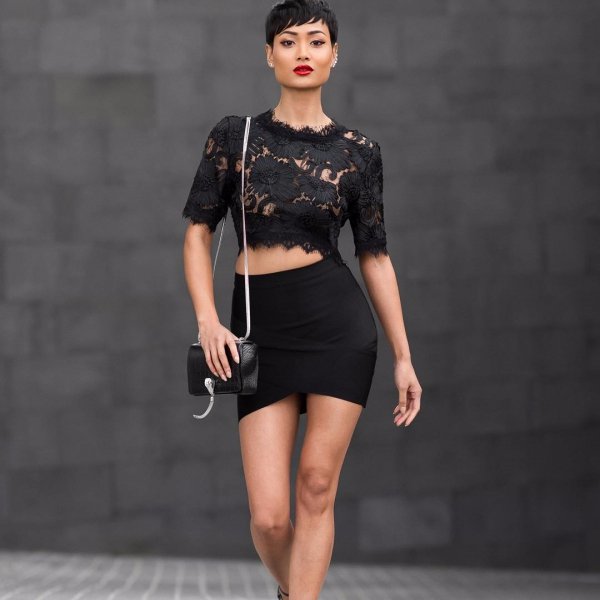 If you show off your legs, then it won't look like you're wearing too much black, even though every item on you is black. It's the perfect illusion.
There's nothing wrong with wearing all black, all the time. If it's what makes you happy, you should continue to do it. Is black your favorite color to wear?
---
Comments
Popular
Related
Recent