There are tons of awesome ways to wear stripes! It's always been a fashion "do" because it's a pattern that just doesn't get old. I love rocking stripes because it's a fun way to add something extra to your outfit! It's fun, flirty, yet totally sophisticated. I know, how can a pattern be so many things? Check out these ways to wear stripes and let me know which look you'll be trying out next!
1

With Leather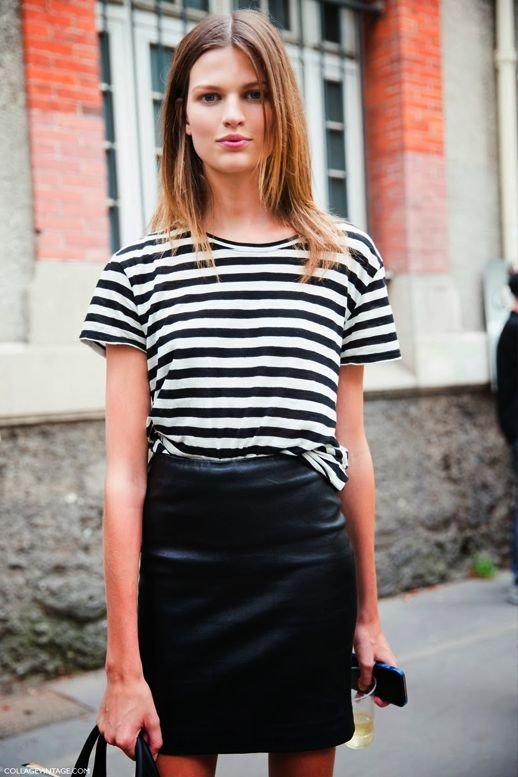 You can never go wrong with leather, right? Stripes paired with leather gives you this black and white "classic" look. It's perfect for running errands around the city, hitting the mall, or just hanging out with a couple of friends. The cool thing about this outfit is that you can wear it with converse- for a cool and casual look, or, rock some pumps and take the outfit to the next level. This is just one of the cool ways to wear stripes!
2

Colorful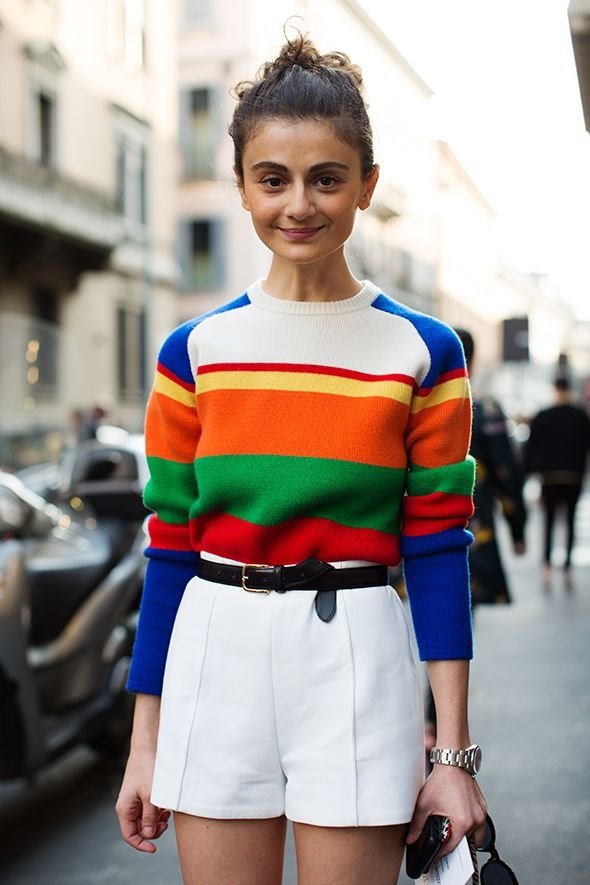 Colorful stripes are a fun way to spice up any outfit! You can pair it with jeans, or some high waisted shorts! Keep the rest of the colors neutral so that it doesn't clash with the colors of your stripes! It's an easy way to add some color to your outfit and make you stand out in a crowd.
3

Pants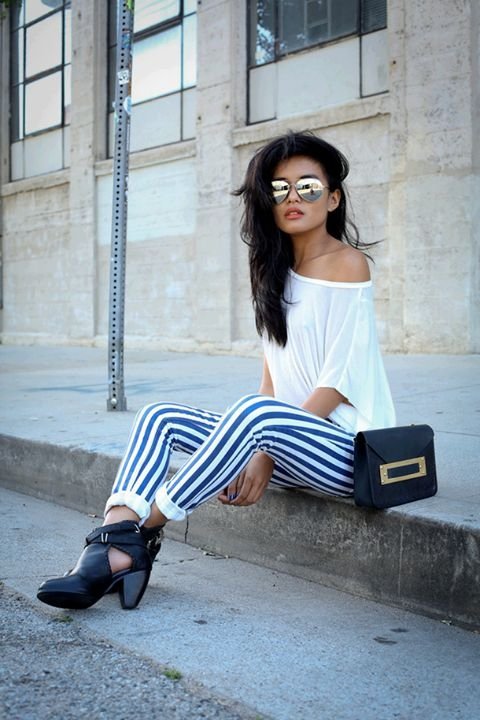 I love this look! If you keep your shirt and shoes simple, you can definitely rock some striped pants! It's an eye-grabbing look and perfect for this spring/summer! I particularly like these navy striped pants because they go great with that navy clutch! Of course, you can always choose to go for the classic black and white stripes.
4

Stripes on Stripes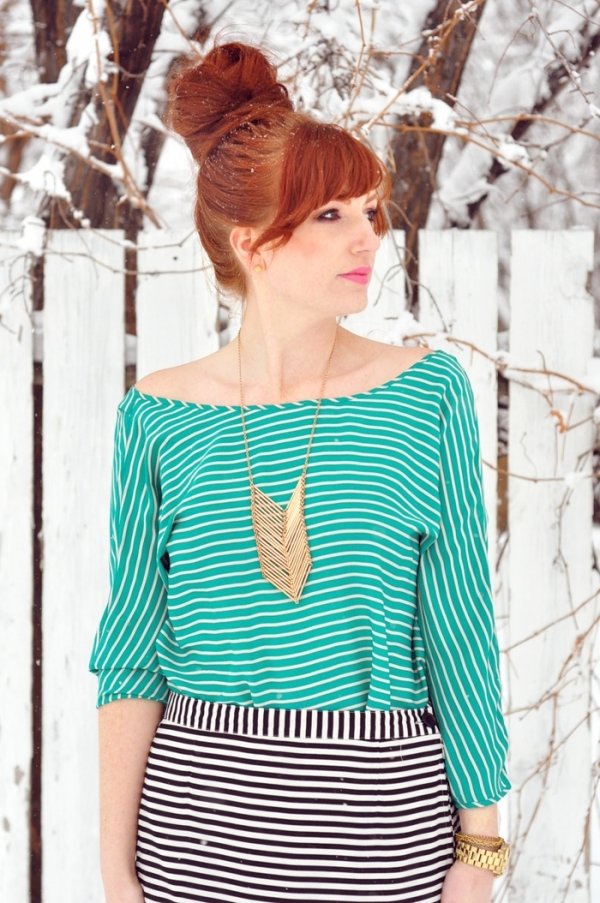 Is there ever such a thing as TOO much stripes? Nope! People tend to stray from doubling up on the same pattern but don't be afraid to pile on stripes on stripes. I love the different colors! It works surprisingly well together. This is definitely a fun outfit idea to try! What two colors would you put together?
5

Blazer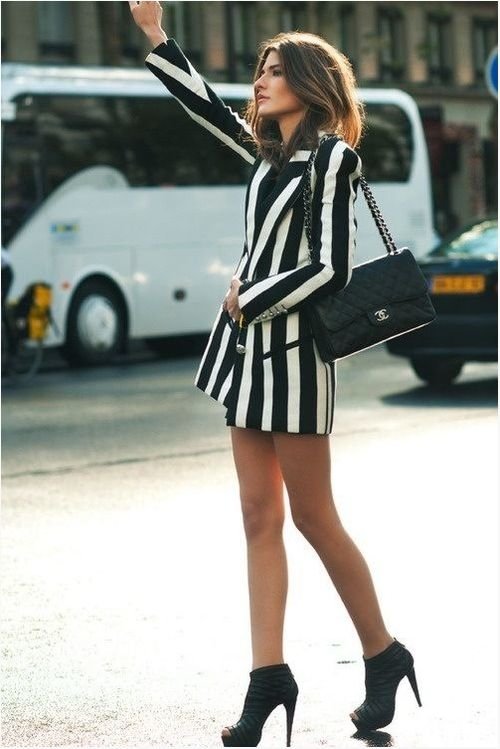 I'm obsessed with this look! Flawless from head to toe. The striped blazer is the perfect statement piece. It's the perfect piece to wear over your little black dress! It'll turn your outfit into street-chic and give you some serious style points. Keep the accessories to a minimum because this blazer does all the talking!
6

Maxi Dress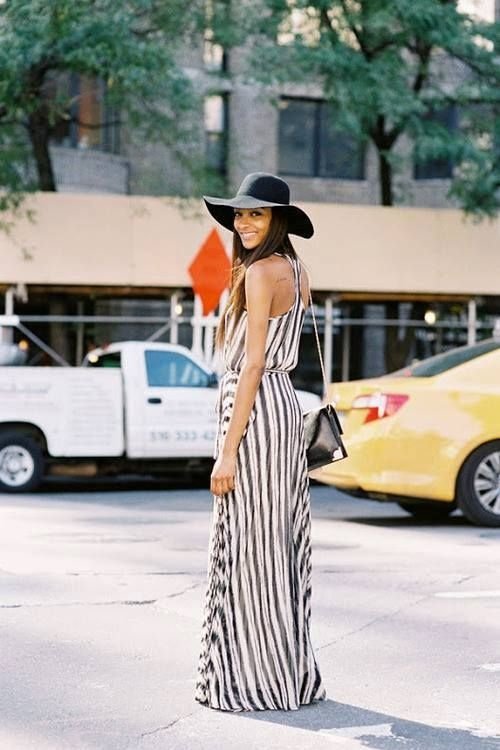 For an effortlessly chic look, go for a striped maxi dress! Pair it with a floppy hat and you're ready for the summer. The stripes elongates your body giving the illusion that you're taller than what you really are! That's always a good thing, right? I love this look!
7

Basic Shirt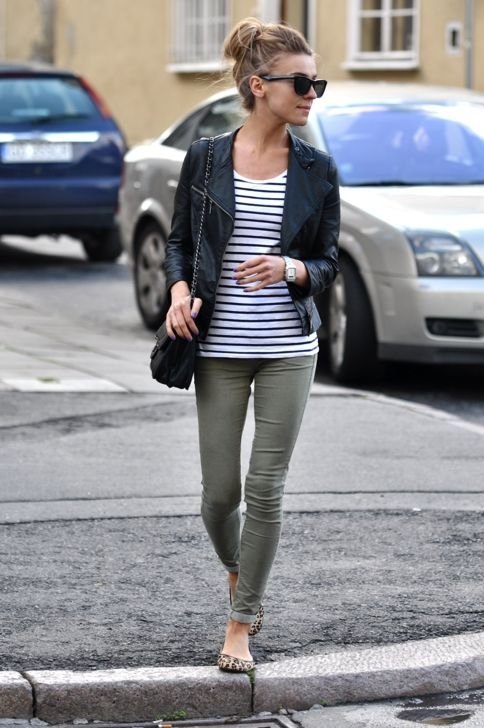 Stripes are perfect for a comfy, casual outfit. If you're going to be busy running errands, wear some skinnies, and layer a leather jacket over your striped tee! It'll give you a "cool" look without having to try too hard. For your shoes, wear some fun patterned flats! Cheetah print, anyone?
Well, there you have it! These are just seven out of many awesome ways to wear stripes. Really, stripes are so fashionable that you can wear them any way you want to! Which look is your favorite? Which outfit will you be trying this season? There's so many to choose from!