7 Streetstyle Ways to Rock Overalls and Look Fab ...
By Vanessa
There are actually so many fantastic ways to rock overalls, so, next time you see a cute pair of them at the mall, don't walk away from them! Buy yourself a pair and rock ones of these looks. This transitional winter-to-spring weather we've been having is the perfect time to try out these outfits! Check out some cool ways to rock overalls and let me know which one is your favorite!
---
1

Leather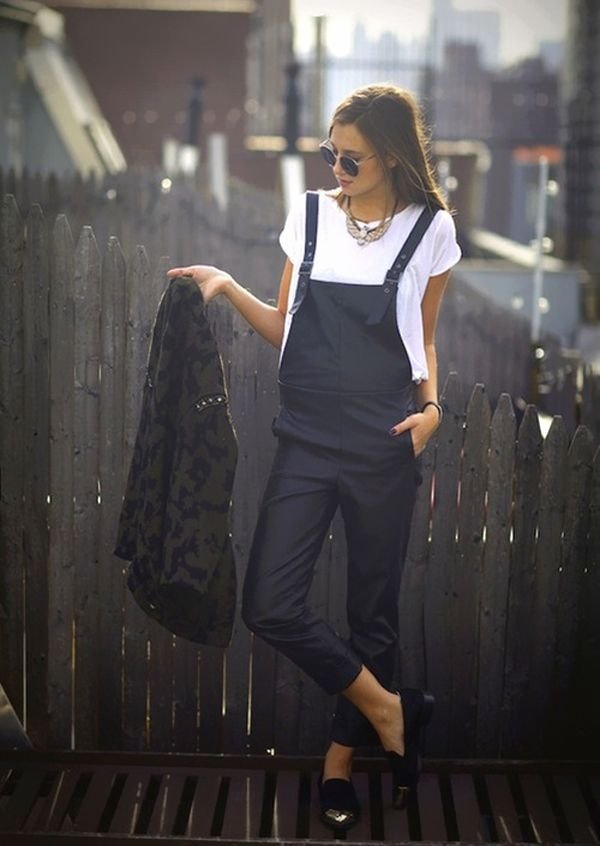 Let's be real, leather makes anyone look like a total badass. In a good way, of course. The awesome thing about leather is that you can dress it up or dress it down. For a dressy look, pair your overalls with some fierce heels, a black tee, and a bold chunky necklace. For a casual/laid-back look, pair your overalls with some flats and a loose fitted tee. Either way, you'll look like a total fashionista! This is just one of the awesome ways to rock overalls.
---
2

All White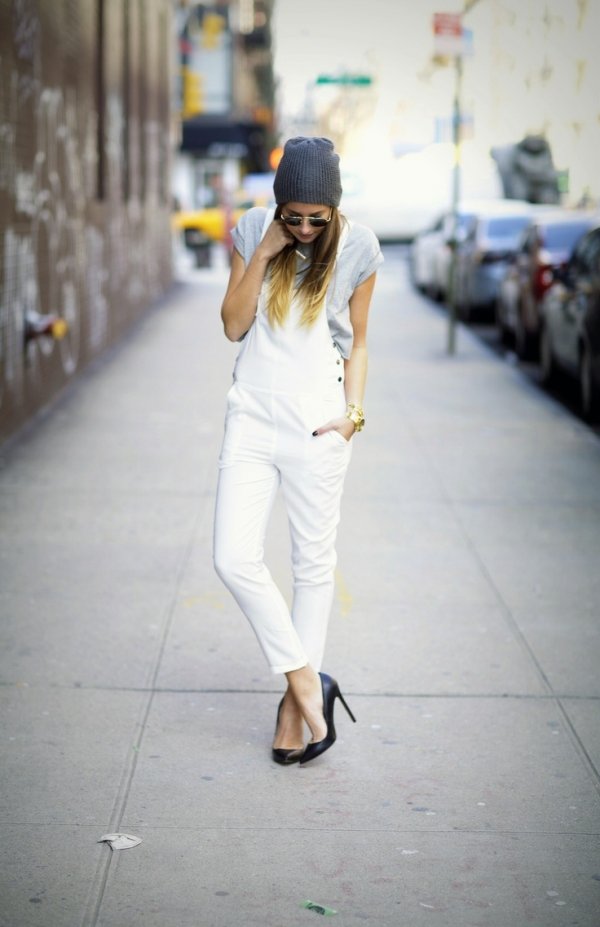 White overalls are awesome because you can pair different colors with them. Bright heels, colored beanies, and/or a bold printed top would look great with these overalls! You'd be surprised at how easy it is to turn a simple outfit into a street-chic one. What color do you think would look best with some white overalls?
3

Floral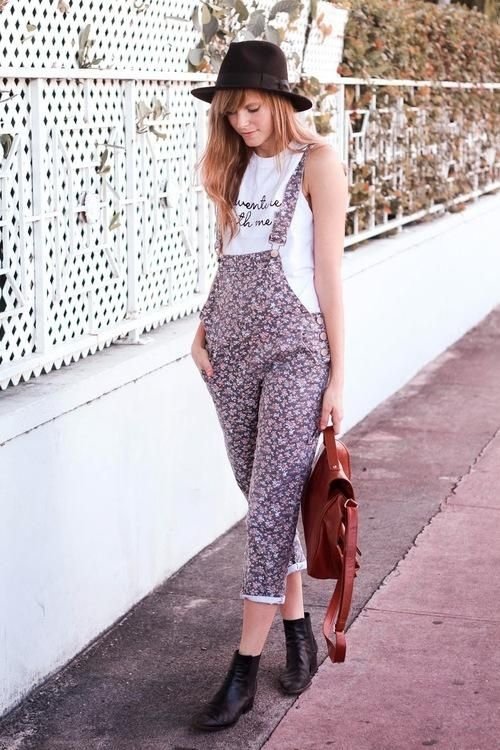 You can never go wrong with a good floral pattern. Am I right, ladies? It gives the outfit a whole girly, bohemian vibe and I'm totally loving it. Rock a fedora, some low booties and a cross-body bag! You'll look super mellow and super fashionable!
---
4

Overall Shorts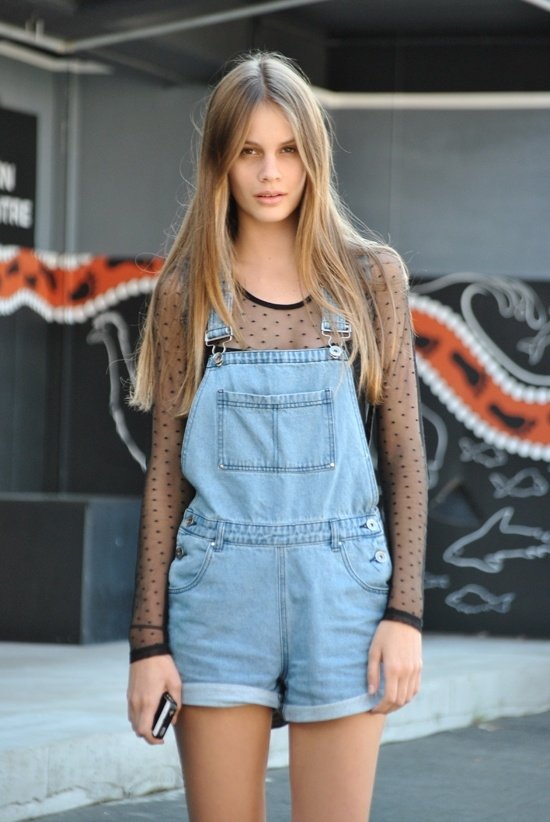 Not all overalls are pants! There are so many overall shorts that are sure to make you look fab this spring/summer! Pair them with a crop top or a fun long sleeve shirt. It's casual enough that converse would look awesome with it. It's the perfect go-to outfit for a day out with friends or going to a concert!
---
5

Cuffed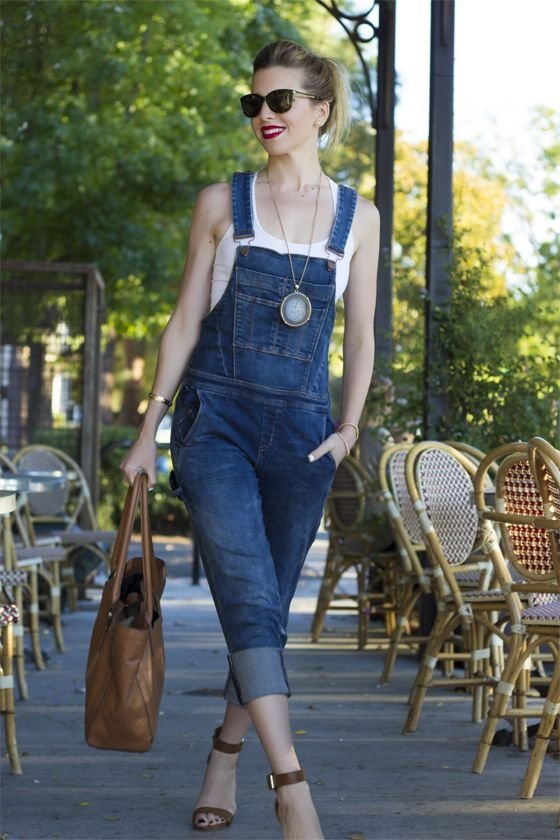 Personally, I'm not a fan of wide-leg pants. So, if I'm rocking overalls, I always make sure to cuff the bottoms! It slims your legs and will show off the heels you're wearing! Rock a simple tank underneath, add a statement necklace, and you're good to go! I love the whole "hair in a ponytail, bold red lip" look, too!
---
6

Tailored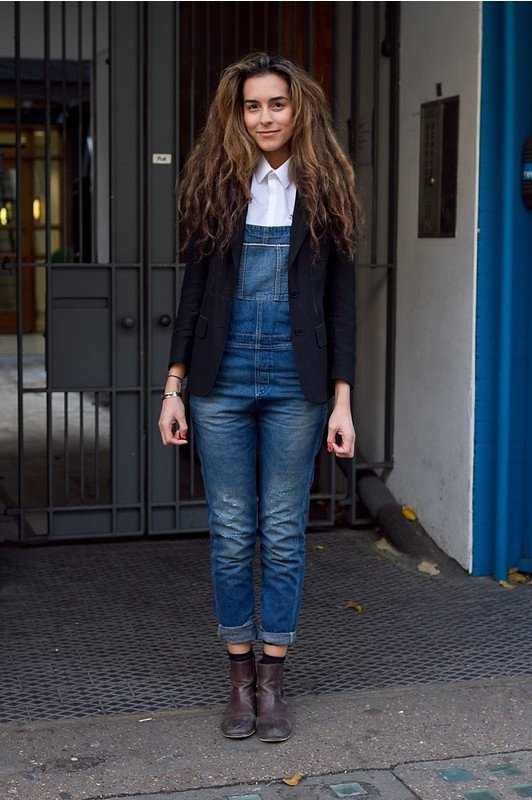 By layering a blazer over your overalls, it makes the outfit look a bit more tailored. I love the collared shirt underneath! The low boots are also a cute touch. The entire outfit is simple, yet sophisticated. Awesome what a blazer can do, right?
---
7

Dress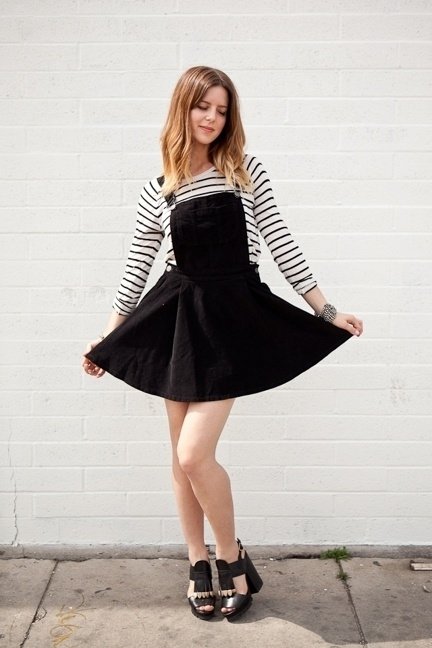 Overall dresses are so cute! I recently stocked up on a bunch of them from Forever 21. They're definitely a must-have this season. You can pair them with a crop top, or a patterned long sleeve shirt. Even some patterned tights would look awesome with this dress! It's definitely a fun girly look to try!
Well, there you have it! These are just seven out of many awesome ways to rock overalls this spring/summer! If you're worried about whether or not you'd be able to pull it off, don't be. I'm sure you'll look great! Remember, you can pull anything off as long as you feel confident. What was your favorite look? How do you like to rock overalls?
---
Comments
Popular
Related
Recent