There are so many fun ways to wear layers! With the weather transitioning from Winter to Spring, these different looks are all you need to stay comfy! I personally love layering because it helps you stay warm and it also turns simple outfits into streetstyle chic ones. Layering is fun to do because it's so easy! You'd be surprised at how many things look good together. Check out some awesome ways to wear layers and let me know your favorite ones!
1

Cable Knit Sweaters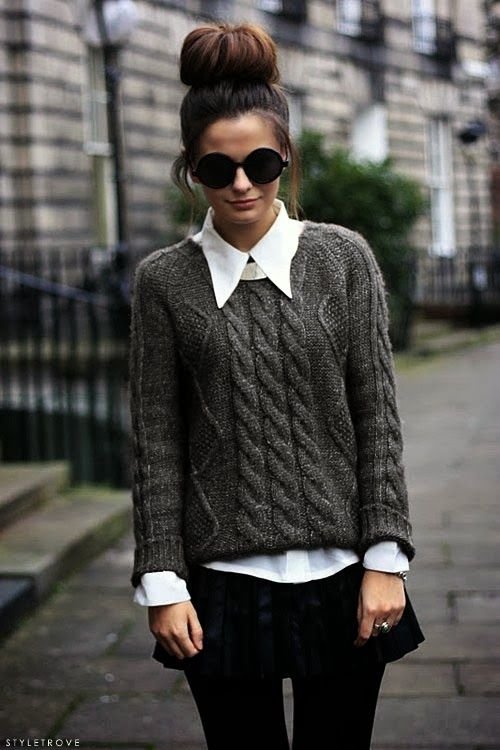 First off, cable knit sweaters are so cute. By pairing them with a collared shirt underneath, it adds instant eye-candy points to your outfit. If you want to go for the casual-chic look, pair it with jeans and wear your hair in a sock bun! You'll be looking photo-ready whether you're going to class, work, or just hitting the town. This is just one of the cute ways to wear layers!
2

Plaid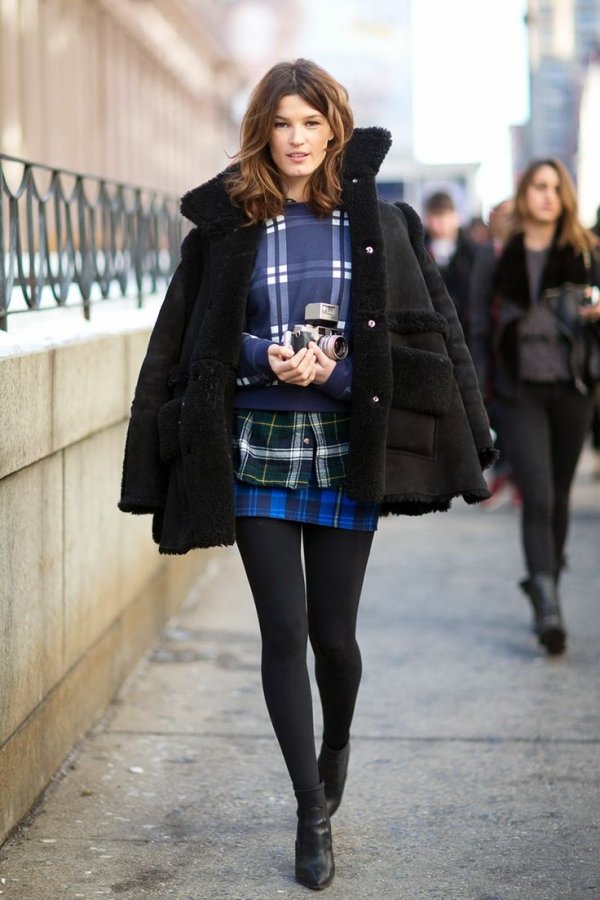 When in doubt, layer it on with plaid. You'd be surprised that so much of a pattern can end up looking so good! Don't be afraid to spice it up with different colors. It's definitely a statement-making outfit and when it comes to statement-making outfits, people tend to think they won't be able to pull it off. You're wrong. You can pull ANYTHING off if you strut your stuff with confidence.
3

Menswear Inspired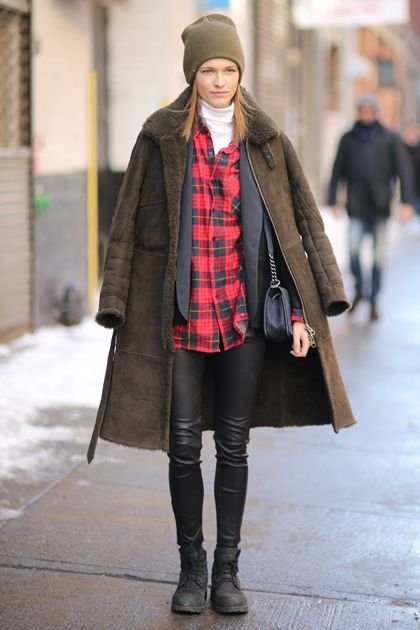 Everything about this look is working for me. From the turtleneck to her flannel and the tuxedo blazer, it hits all the perfect menswear inspired notes. I love that this look manages to look very polished and put-together. You can add a feminine, flirty touch by adding accessories!
4

Oversized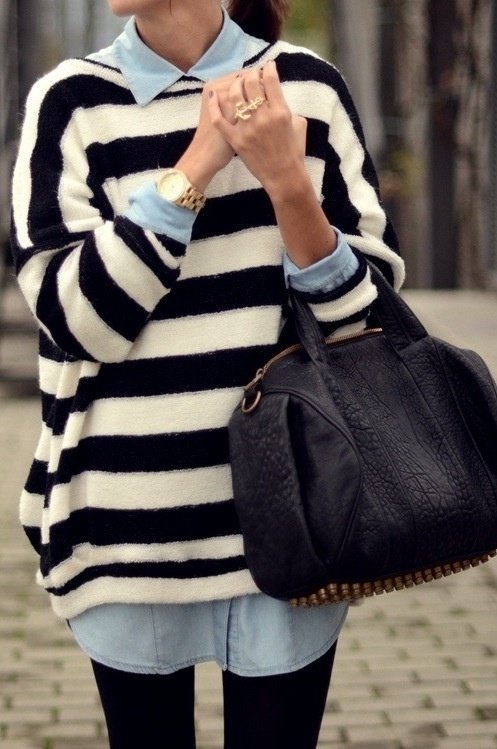 You can never go wrong with oversized sweaters. No really, that should written over every girl's closet doors! Layering two oversized shirts is a fun look you should try. Pair your oversized chambray shirt with an oversized patterned sweater. Wear them with leggings or skinnies and don't forget your purse!
5

Vests
A cute vest is always my go-to item! It's one of my favorites because it's just so easy to pair it with anything. For a fun Spring look, pair your vest with a plaid/checkered long sleeve! You can rock them with jeans, crop pants, etc. Faux fur is totally in right now and would look fantastic!
6

Scarves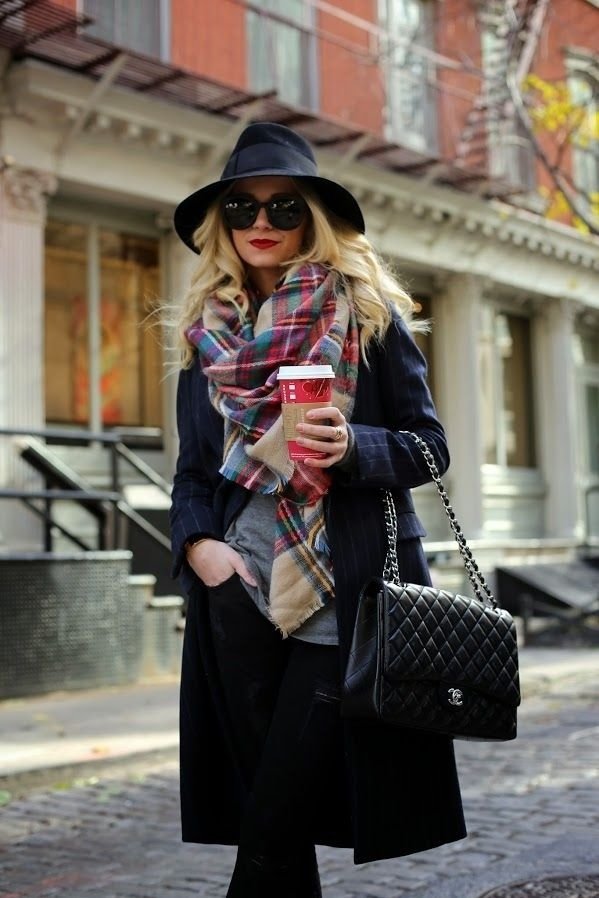 Scarves are the perfect transitional layers. Fun patterns can make an entire outfit come to life! Whether you're laying them on top of a tee, sweater, or jacket, scarves always look cute! It's also a great way to keep warm in cold weather!
7

Lace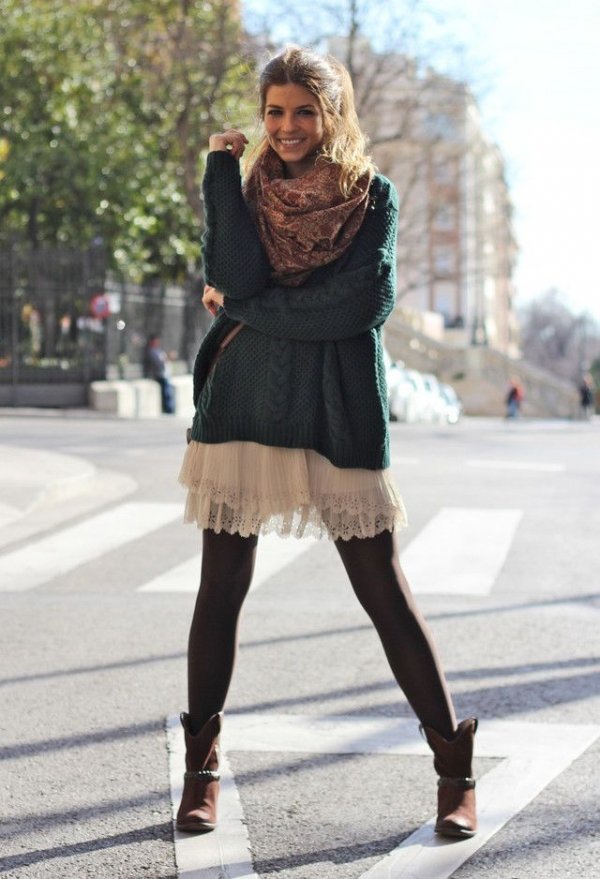 Layering an oversized pull-over sweater over a lace dress is one of my favorite looks! It's feminine yet super casual. I love this look because you can add so many things to it! For more layers, wear leggings underneath your dress, and add a fun printed scarf to the mix! It's the perfect outfit for a stroll in the park or when you're running to class!
Well, there you have it! These are just seven out of many awesome ways to wear layers. This transitional Winter-to-Spring weather we're having is the perfect time to try out these adorable outfits! Which look was your favorite? Tell me, what's your favorite way to rock layers?