7 Streetstyle Ways to Rock Faux Fur ...
By Vanessa
There are so many incredibly awesome ways to rock faux fur! It can really take a simple outfit to the next level and turn it into street-chic. It's the perfect time to try out these outfits, with the seasons transitioning and all. The beauty of faux fur is that anyone can pull it off. Check out these awesome ways to rock faux fur and then let me know which look is your favorite!
---
1

Vests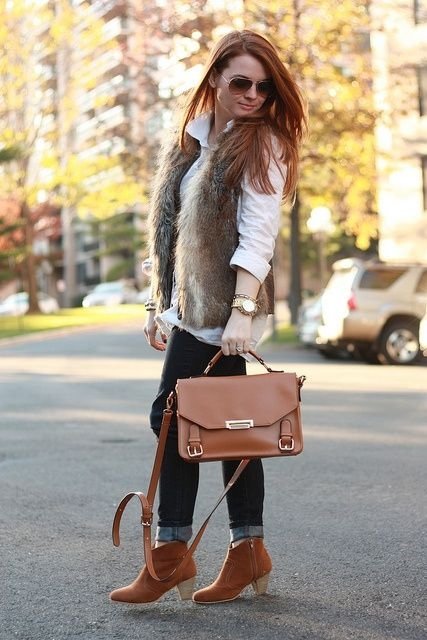 Vests are definitely one of the most fashionable ways to rock faux fur! It amazes me how it manages to look stylish no matter what you wear it with! For a casual-chic look, pair your vest with some skinnies and a white button up shirt. The vest will give your outfit a fun "pop" and make you look like a total fashionista!
---
2

Quilted Coat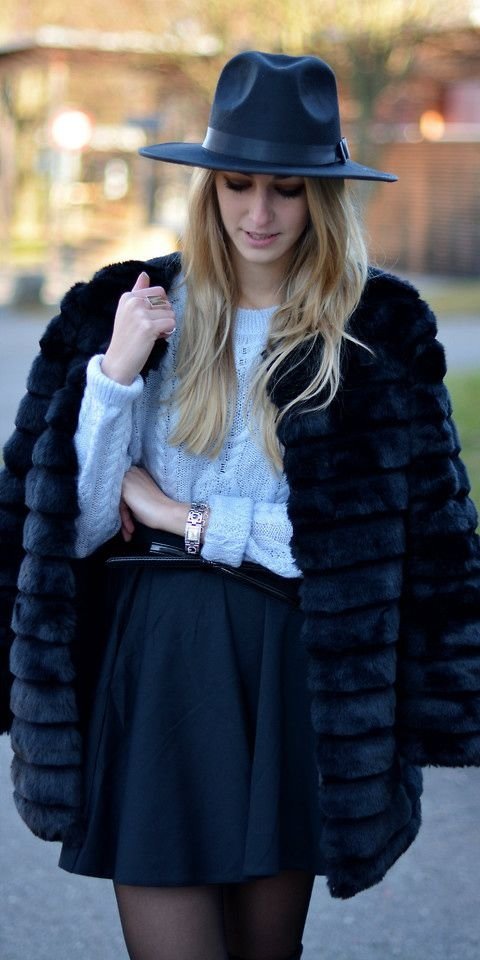 The best way to stay warm? A quilted coat of course! I love the look of these because they'll look great with anything. Pair it with your sweater/skirt outfit, or even your sweater/pants outfit! If you're going for the whole "fashion diva" thing, wear your hair up in a bun and add some big sunglasses! You'll look like you're heading straight to the runway.
3

Scarf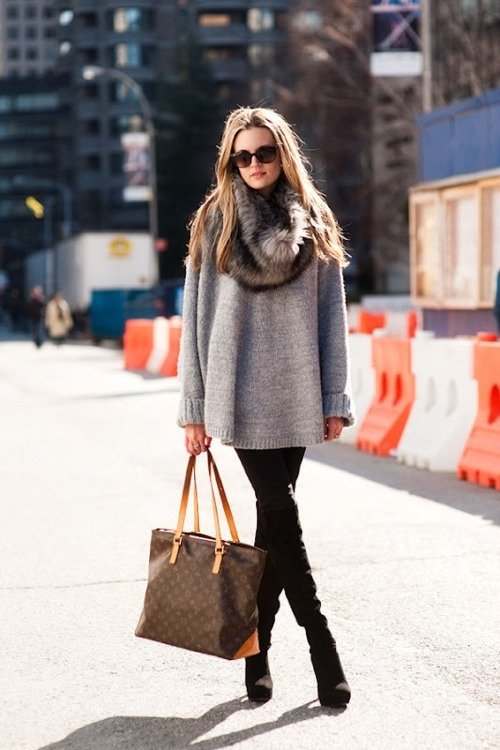 Girls all know that a simple scarf can go a long way! It's the perfect item for this whole Winter-to-Spring transition when it's kind of cold, but not TOO cold... you know? Rock an oversized sweater, some black skinnies, and add your faux fur scarf! It's a super casual yet totally cute look.
---
4

Colorful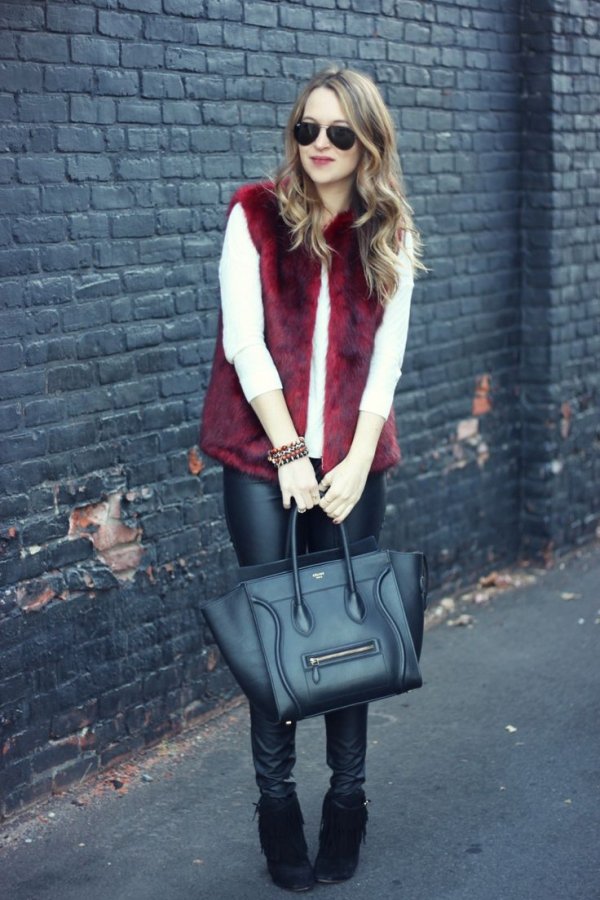 Colorful faux fur? Sign me up! If you thought faux fur added some pizzazz to your outfit, wait till you see all the different colors it comes in! I love this look! Keeping the bottom half all black allows you to really be bold and pick a colorful vest! I'm loving this red vest -- what color would you want yours in?
---
5

Hats
Hats have never looked so cute! With a faux fur hat like this, there's absolutely no reason to fret the winter time. Pairing it with a colorful jacket, skinnies, and boots, you've managed to look cute yet totally weather appropriate all at the same time! Imagine how warm your face must feel with that big cozy hat!
---
6

Boots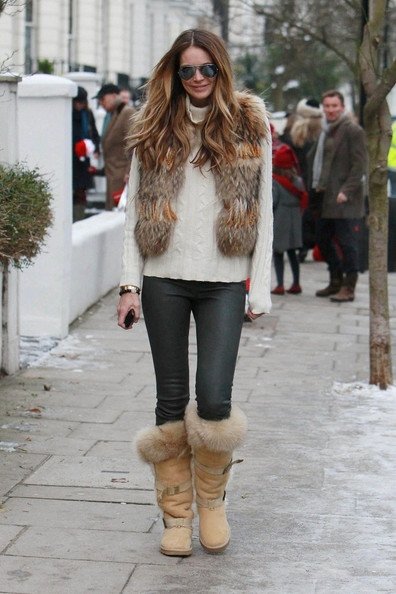 What better way to keep your feet warm than faux fur trimmed boots? You'll look stylish and be able to brave the cold weather without any problems! Rock your boots over some jeans and rock an oversized sweater on top. Or, if you feel like going all out, rock a turtleneck and pair it with a faux fur vest! Can you ever have too much fur?
---
7

Collar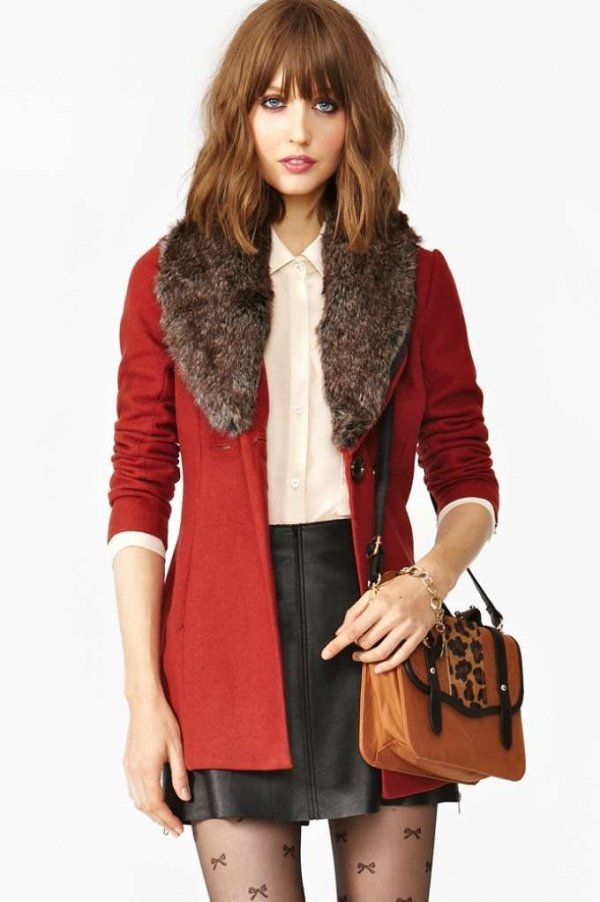 A faux fur collar is so cute! It adds to your outfit without being too overwhelming. Does that make sense? I love this look! Wear your fur-collared coat over a skirt and printed tights, or with some skinnies paired with some heels/boots. Either way, it'll tie your whole outfit together and give you a polished look.
Well, there you have it! These are just seven out of many awesome ways to rock faux fur this season. Personally, I love all these looks! They're perfect for work, school, or just hanging around the city. I have a big feeling faux fur will be very popular this season! Which look did you love the most? How do you love to rock faux fur?
---
Popular
Related
Recent