7 Street Style Ways to Wear the Lace Trend ...
By Vanessa
There are so many fantastic street style ways to wear the lace trend this season. I'm a huge fan of this trend because I think it's so cute and girly! Of course, you can style it in ways that fit your own personal style, which means you can glam it up, dress it down, etc. Check out some of my favorite ways to wear the lace trend. Make sure to share your outfit tips and ideas afterwards!
---
1

Shorts
One of the easiest ways to wear the lace trend is with some lace shorts. You can find some on H&M. Lace goes with just about anything, so feel free to experiment and pair your shorts with a fun top! You can do this by adding some bright colors. Lace shorts are just one of the cool street style ways to wear the lace trend this season.
---
2

Dress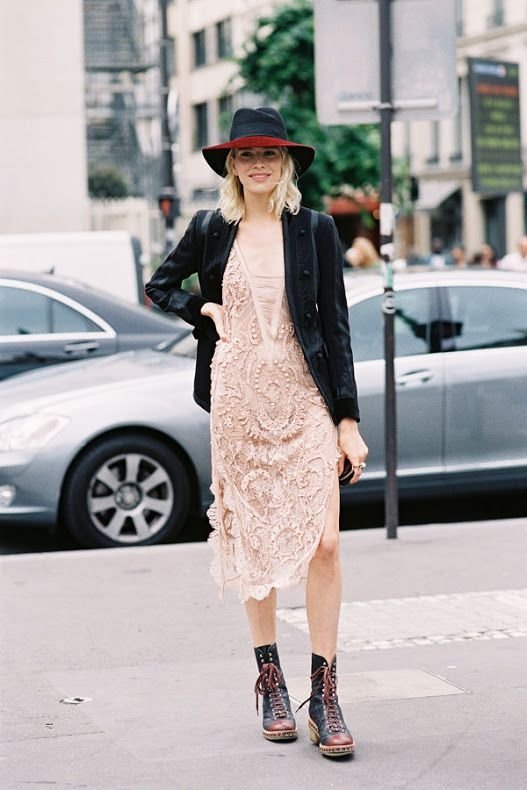 A lace dress is a must-have item in every girl's closet! It's such a fun and fashionable way to rock the lace trend. You can find some awesome dresses on Nordstrom. It's perfect for upcoming summer days with your friends! If you want to dress it up, throw a blazer over it! To dress it down, or add some 'edge,' wear combat boots. You'll get some serious style points for that.
---
3

Cardigan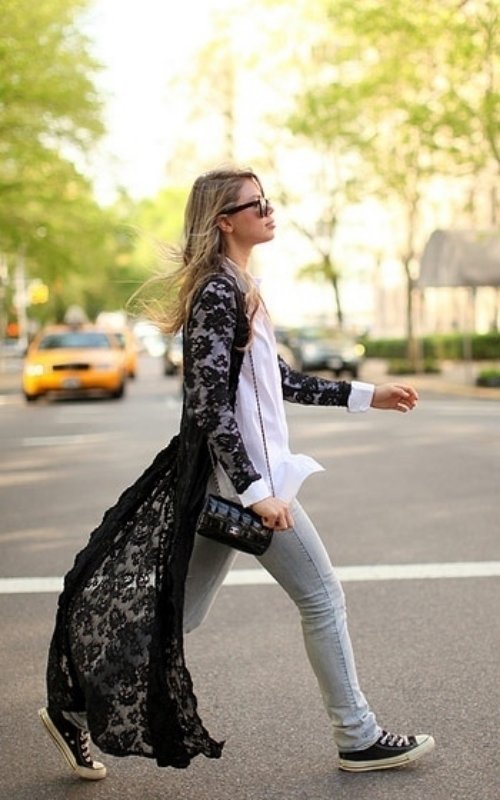 I'm obsessed with lace cardigans! I think it's such a cute touch to any outfit. You can find a long lace cardigan on H&M. It's perfect for the spring/summer because it'll keep you from feeling 'too exposed' while still keeping you feeling breezy. I would probably pair it with some shorts and a crop top!
---
4

Blouse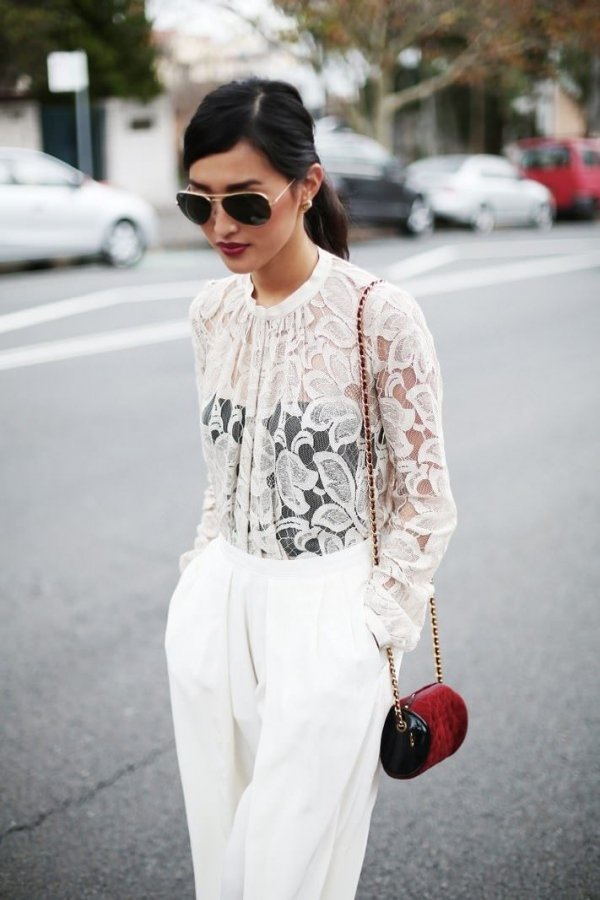 Lace blouses add an instant sophistication to your outfit. I especially love pairing them with white pants; all-white ensembles are so cute! You can find some adorable (and affordable) lace blouses on H&M. If the shirt is a bit see-through, add a white or black tank top underneath it!
---
5

Leggings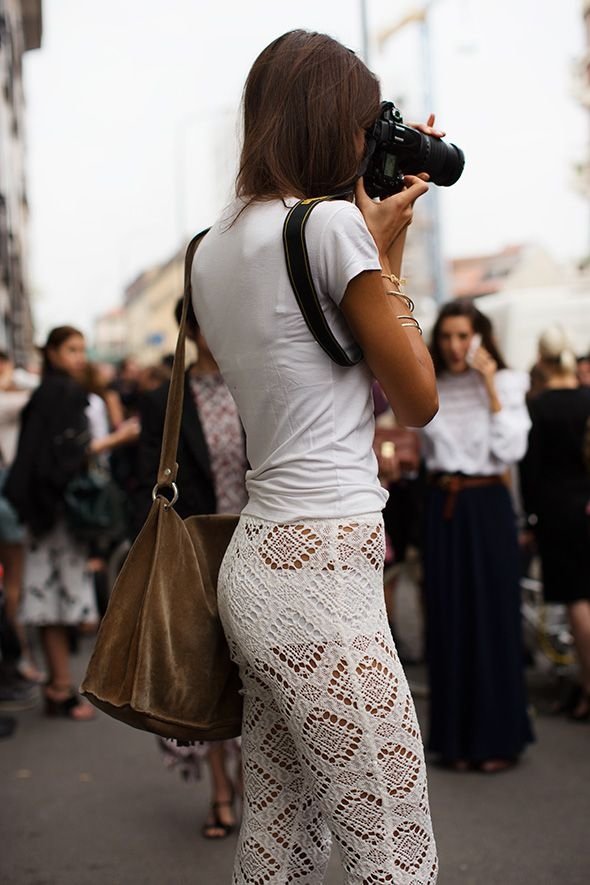 Lace leggings are for the ones who love making fashion statements. It does look a bit 'exposed,' but it's not so bad! I think it's perfect for music festivals, bonfires, etc. You can find some on American Apparel. Of course, you can find more modest leggings that still incorporate the lace trend on it. For example, H&M makes cute leggings with a lace side panel!
---
6

Crop Top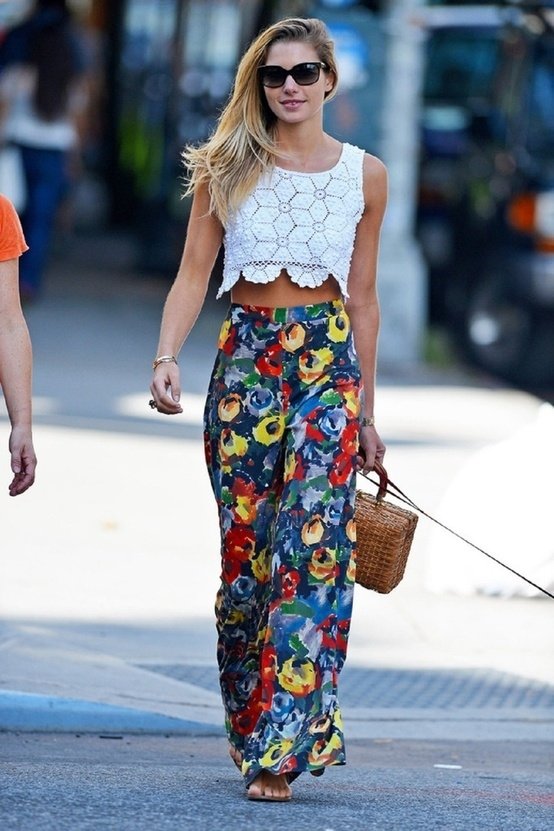 This spring/summer, it's all about rocking the crop top. You can pair it with some high-waisted shorts, pants, or skirts. Personally, I'd pair my lace crop top with some denim cut offs or some dark skinny jeans! I think it contrasts really nicely. You can find some lace crop tops on Nordstrom. What would you pair your crop top with?
---
7

With Overalls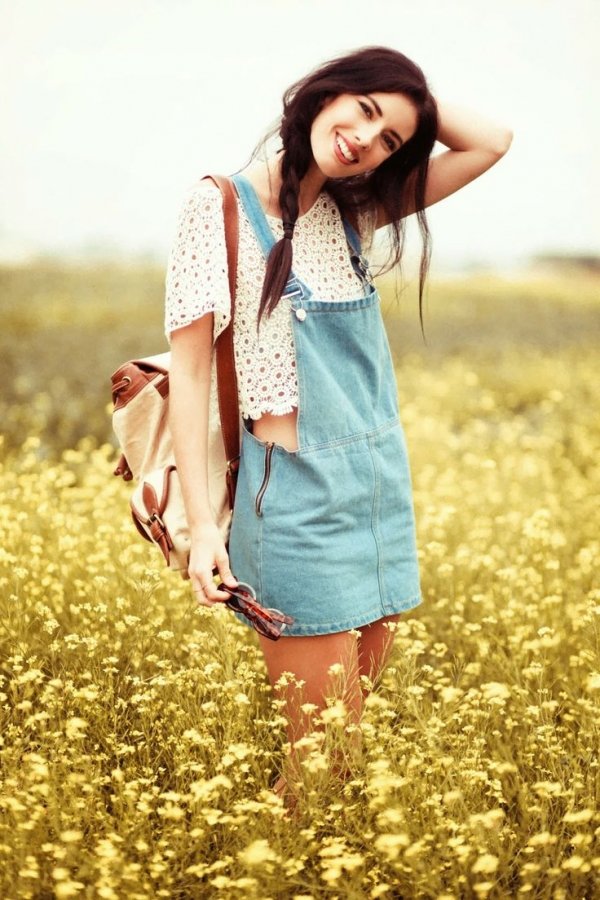 I think overalls are already a cute trend. By adding lace to it, you're taking the outfit to the next level! Wear a lace crop top underneath your overalls for a cute and girly touch. You can even swap the crop top for a long sleeved blouse!
Well, there you have it! These are just seven out of many awesome street style ways to wear the lace trend. Of the list, which look is your favorite? If you have any outfit ideas or tips on how to wear lace, share them in the comments section!
More
---
Comments
Popular
Recent