7 Street Style Ways to Wear Black and White ...
By Vanessa
There are so many cool street style ways to wear black and white. I think it's such a timeless look; one always looks elegant and fabulous when wearing it! It's even become quite the trend at red carpet events. However, you don't have to be walking red carpets to look just as chic as our favorite celebs. Check out some of these ways to wear black and white and let me know which looks your favorites are. If you have any outfit ideas/tips, share them in the comments section.
---
1

Black over White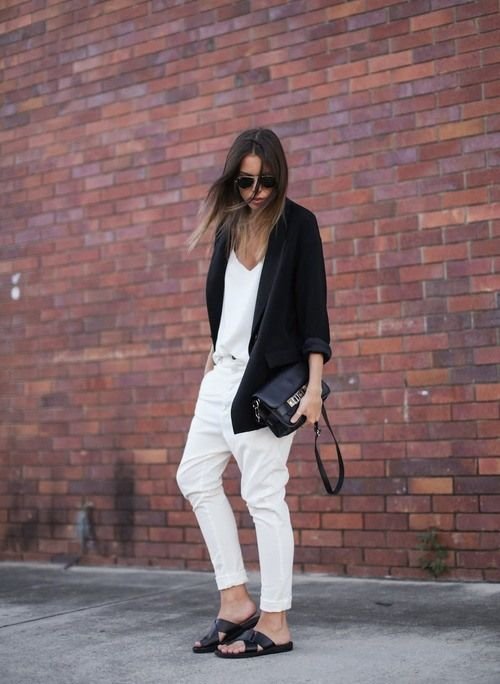 I love the idea of an all-white ensemble with some subtle black touches. Pair a white tee with some white skinny jeans. For shoes, I'd go with some flats! Of course, depending on your personal style, you can swap that for some combat boots, or even some strappy heels. To complete the look, throw a black blazer over it. It'll polish up the look and you'll be ready to go. This is just one of the cool ways to wear black and white.
2

White over Black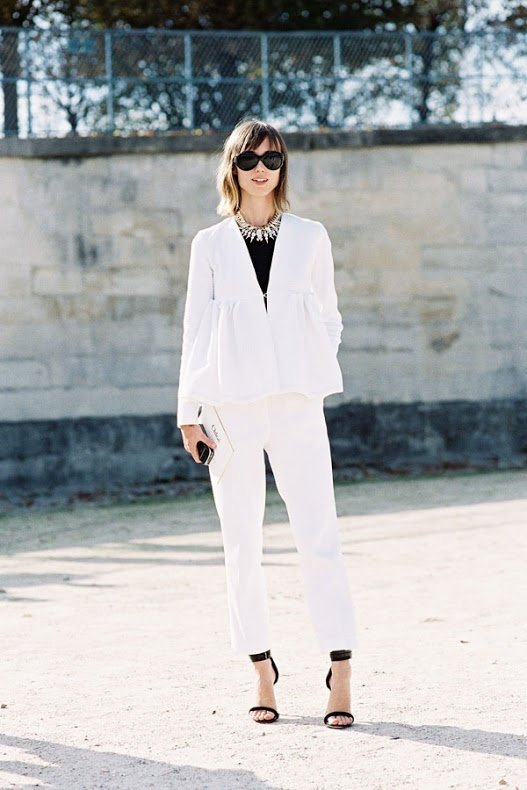 If you were a fan of the 'black over white' look, you'll love this one too! White skinnies and black heels are the lower half of your outfit. For the upper half, wear something black and throw a white blazer over it. If you keep the blazer open, you can even opt for wearing a black peplum top. That way, you can show it off!
---
3

Tee + Leather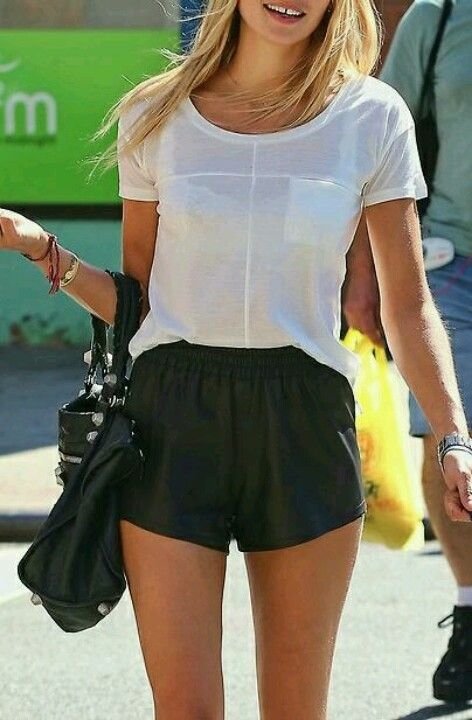 If you want to keep things casual, I'd go with a basic tee paired with some shorts. Personally, I love the idea of having a white top + black leather shorts, BUT, you can always do it the other way around! So long as you keep the outfit really simple, you can accessorize with chunky necklaces and bracelets! Would you rather wear white on the top half of your outfit or the bottom half?
---
4

Sporty Chic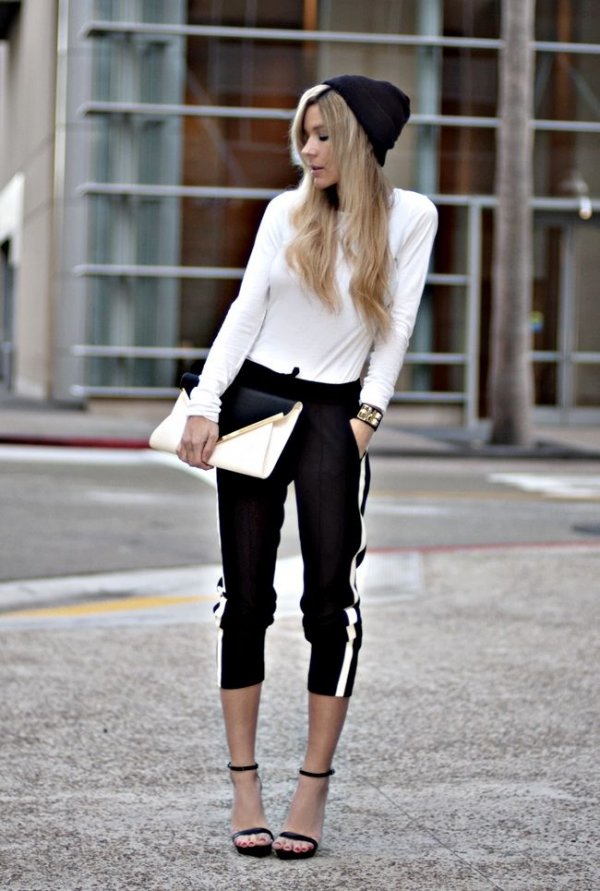 Who knew looking sporty and looking chic (at the same) was possible?! You can achieve this look by pairing a white top with some black jogger pants. To complete the look, throw on a beanie - you can never go wrong with one of those. Now, to make the outfit 'chic', don't forget your heels.
---
5

Patterned Pants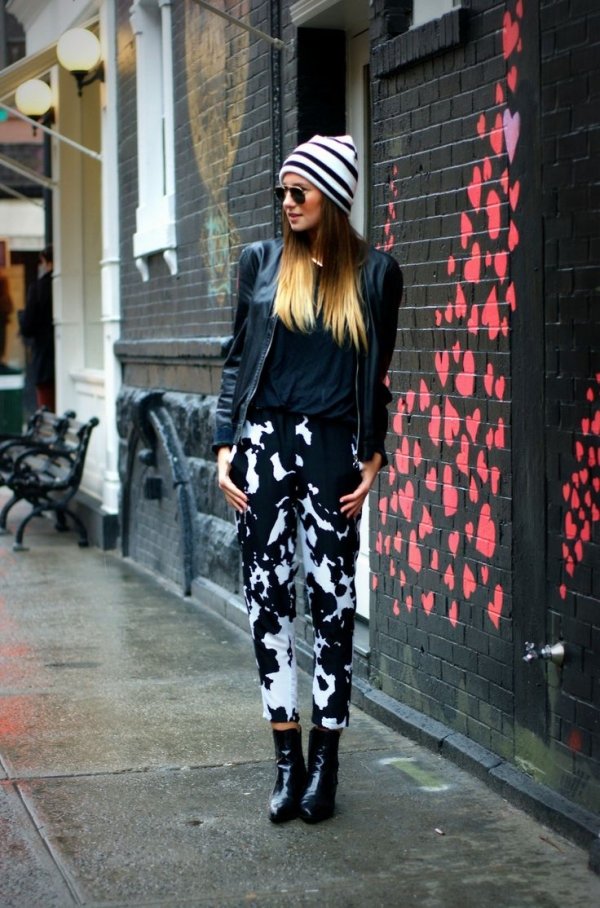 Patterned pants are a must-have item for your closet! It's a fun and easy way to make a fashion statement this summer. You can find some really cool affordable ones on hm.com. Since the pants are a statement piece, keep the rest of the outfit simple. Choose between a black or white top to complete the look.
---
6

Stripes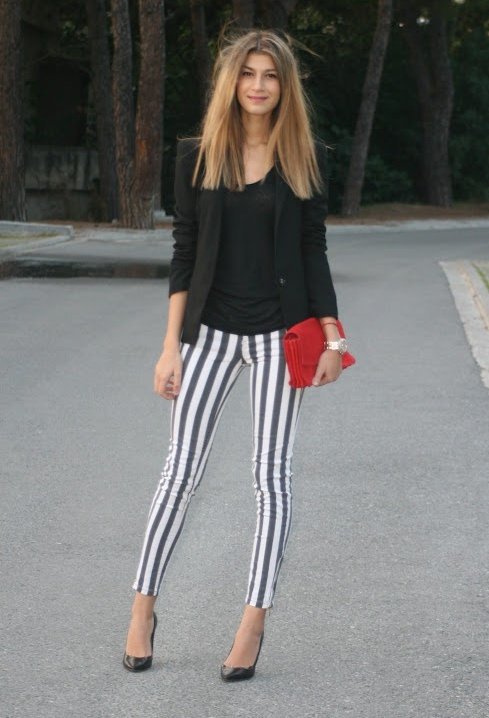 Stripes are probably the easiest way to rock the black and white trend. It's cool because there are SO many different ways that you can incorporate them into your outfit. Whether they're on your pants, shirt, skirt, blazer, etc., stripes will never go out of style. It adds just the right amount of pizazz to your outfit.
---
7

Checkers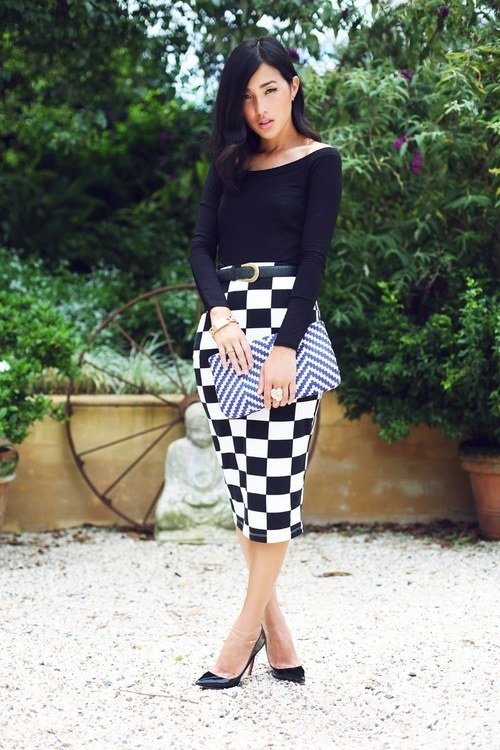 A classic black and white pattern is the checkered one! I'm a huge fan of it because I think it's retro and modern all at once. I would pair a checkered pencil skirt with a black top. There are so many ways that you can dress that outfit up or down - the shoes you choose are what'll make the outfit!
Well, there you have it. These are just seven out of many awesome ways to look fabulous while wearing black and white. A lot of these looks are perfect to recreate this summer! Which looks were your favorites? What do you think of the whole 'black and white' trend?
---
Comments
Popular
Related
Recent