7 Street Style Grunge Outfits to Recreate ...
By Vanessa
There are so many awesome street style grunge outfits that you can recreate this year! It's actually a really easy look to achieve and definitely makes you look and feel like a total bad-ass. The good news is that you can create a lot of these outfits with items that you probably already have in your closet. Check out some of these street style grunge outfits and let me know which ones your favorites are.
---
1

Leather Jacket + Denim Skirt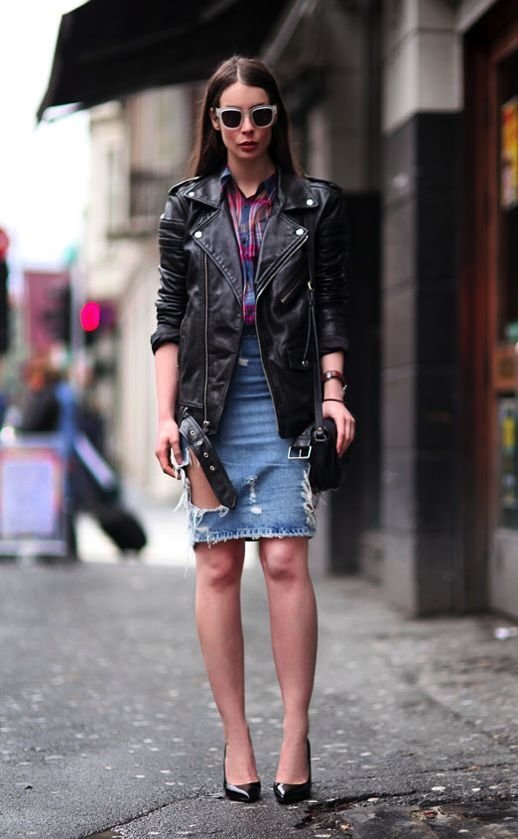 Rocking the grunge look means rocking a lot of leather. No surprise there, right? I think leather is a great addition to any outfit and is definitely a must-have in every girl's closet. You can find some awesome (and affordable) ones at Forever 21. As for the denim skirt, distressed denim is the way to go. I've been obsessing over the skirt from Saks Fifth Avenue! This is just one of many cool street style grunge outfits that you can recreate.
---
2

Oversized Flannel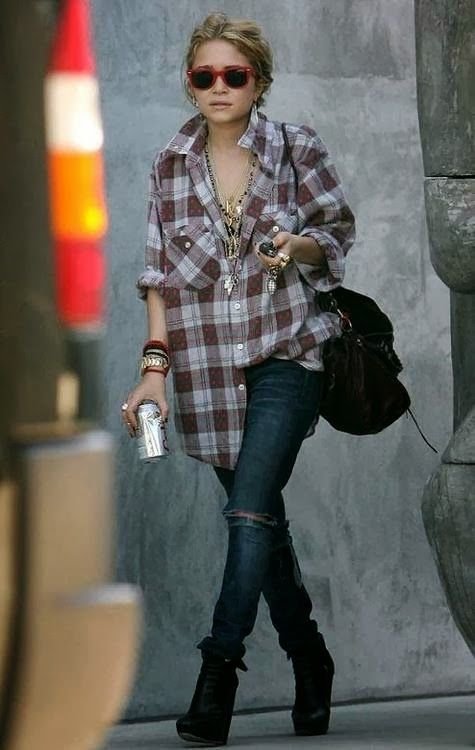 Take a page out of Ashley Olsen's style book and go grunge with oversized clothing. You can wear some ripped skinny jeans (try Nordstrom) and pair it with an oversized flannel shirt. It kinda gives you this messy, but still rocker chic vibe! For shoes, I'd definitely go with some combat boots or even some classic converse. A leather cross body bag would complete the whole look!
Lydia
Where did she buy the flannel shirt? ...
---
3

All Black Ensembles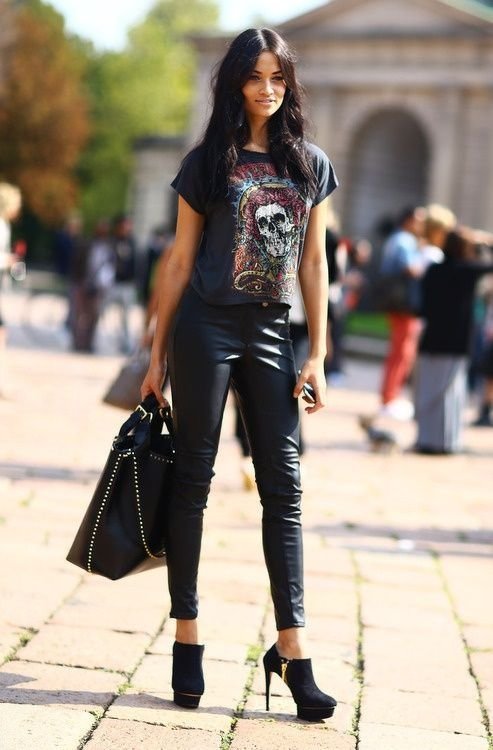 All black ensembles are always a great idea. They give you an instant sleek and edgy feel, which is perfect for the grunge look. Try wearing some leather pants (H&M) and throwing on your favorite graphic tee. You can find a bunch of crowd pleasers at Forever 21. For shoes, I think combat boots would complete the look.
---
4

Mix and Match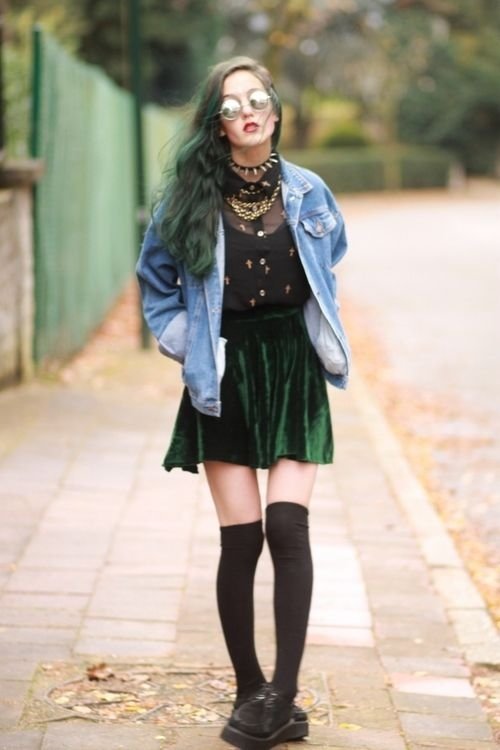 Being a grunge fashionista means not being afraid to mix and match different prints and patterns. Pair a velvet skirt (American Apparel) with a cool blouse or muscle tank. An oversized denim jacket would be perfect to throw over your outfit, and don't forget the knee-high socks (Nordstrom)!
---
5

Layers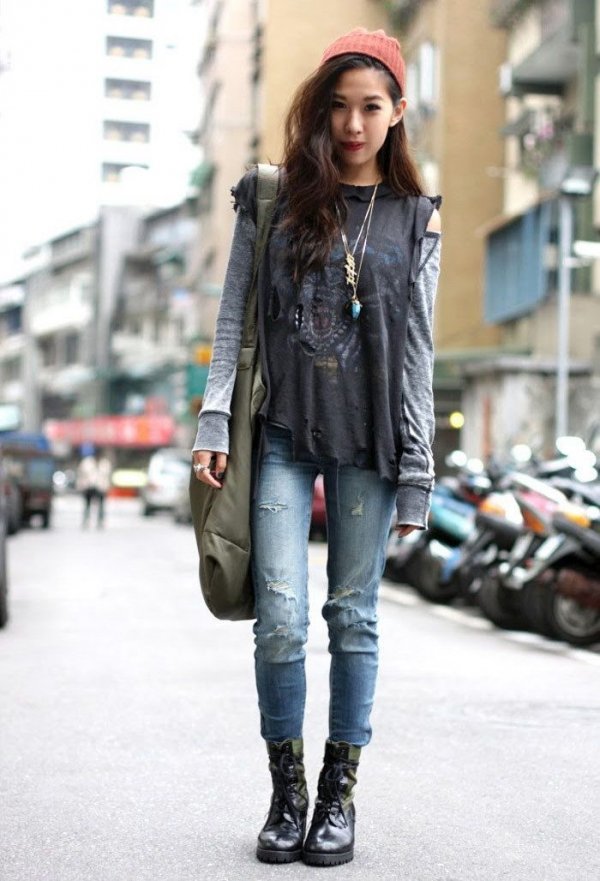 An easy way to achieve the grunge look is by wearing tons of layers. It's a casual look that leaves you looking and feeling effortlessly cool. Pair your distressed jeans with some long sleeves and then throw a graphic tee over it!
---
6

Distressed Stockings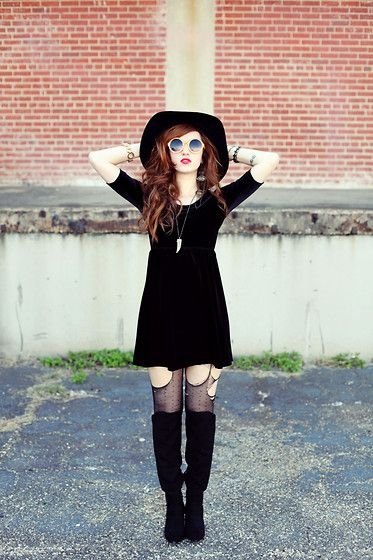 I love distressed stockings! You can turn it into a really awesome DIY project and cut them up all on your own. With full creative control, you can make them look as distressed as you want to. Throw on a black dress over it and pair with a long necklace. Round sunglasses will complete the look! Do you have any distressed stockings?
Lima
this one is really cute ...
7

Statement Pants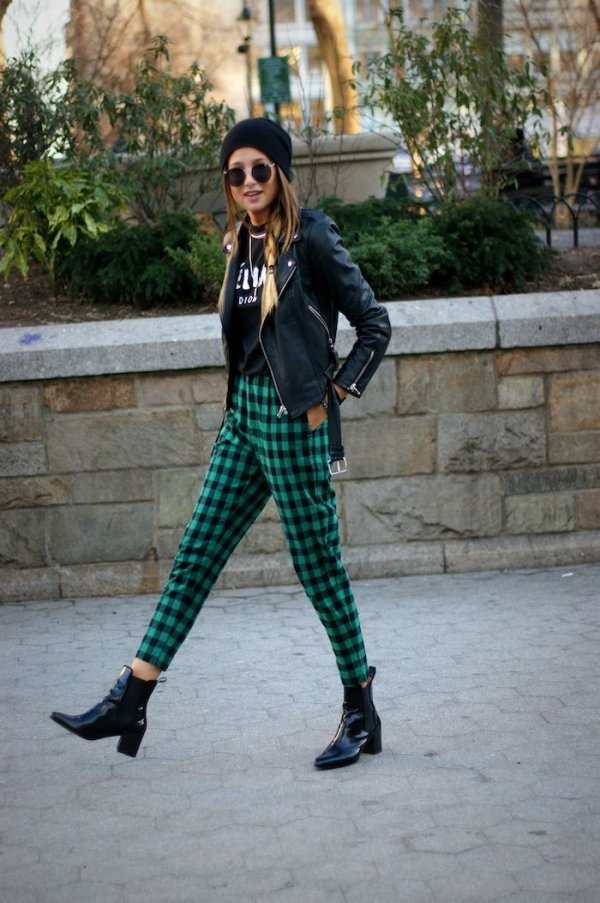 Statement pants are a must-have item in every girl's closet. You can easily pair them with a basic tee or your favorite graphic one. Add a leather jacket, a beanie, and even some round sunglasses to complete the rest of the look. You can find some cool grunge-styled patterned pants at Forever 21. What kind of look would you create with these pants?
Well, there you have it. These are just seven out of many awesome street style grunge outfits to recreate. Of the list, which look is your favorite? Which one are you excited to recreate?
---
Comments
Popular
Related
Recent