7 Street Style Ways to Wear an Oversized Sweater ...
By Vanessa
Being that it's one of fall's must-have items, there are so many ways to wear an oversized sweater. Seriously, the possibilities are endless! I guess that's what makes them so essential in every girl's closet. Whether you're using them to make a statement, color block, or you just feel like cozying up in one, there are tons of ways to wear an oversized sweater.
---
1

Dress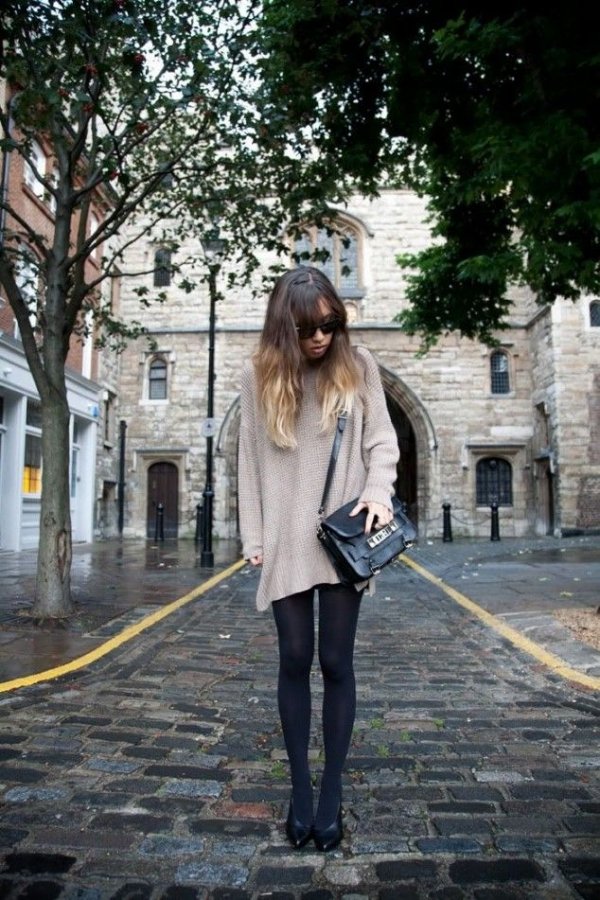 I love the idea of wearing an oversized sweater as a dress! Of course, you need to make sure it's oversized enough to ensure all your lady parts are appropriately covered. To keep you from feeling too exposed, you can wear some thigh-high boots or opt for some tights. This is just one of many ways to wear an oversized sweater.
---
2

Pop of Color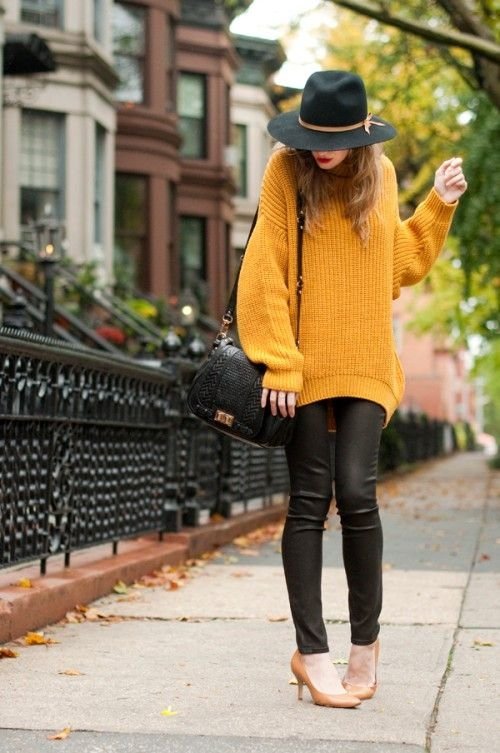 If you're a fan of all black ensembles (who isn't?) then you can use your oversized sweater as a way to add some color to your wardrobe. It's a really easy way to take your outfit to the next level! Recently, I've been obsessed with a Navy Long Sleeve V Neck Oversize Mohair Sweater from sheinside.com! It's PERFECT. Since it's such a statement piece, you can keep the rest of your outfit really simple.
---
3

Boyfriend Jeans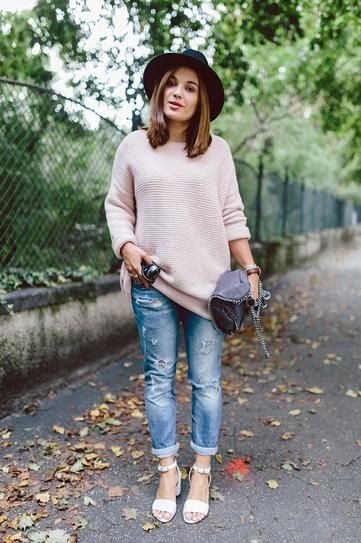 Some people tend to stray from the "oversized everything" look but I think, if executed properly, it can be a really cute look. You can make your slouchy boyfriend jeans look a bit more tailored by rolling up the cuffs on them! When you do that, it'll look great paired with an oversized sweater.
---
4

With a Scarf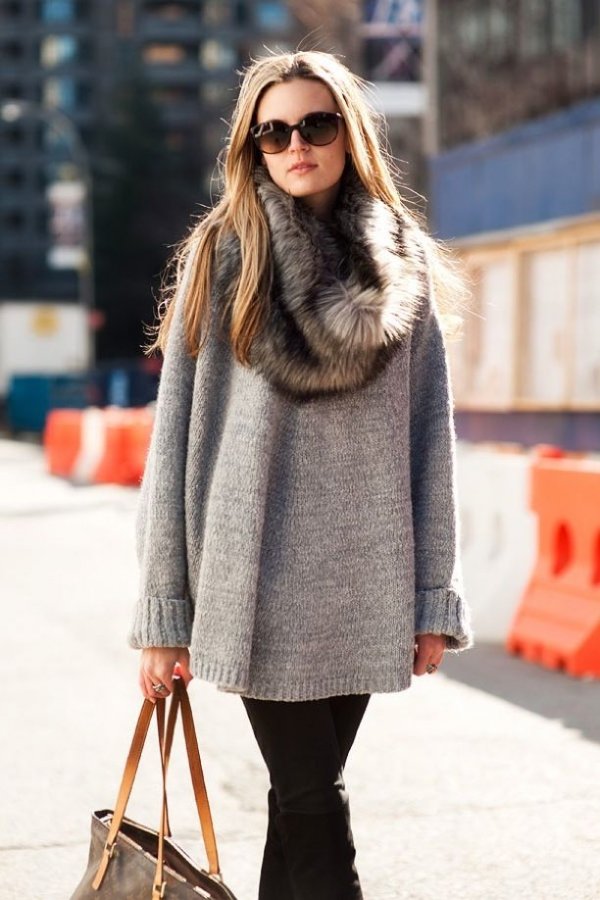 If you're wearing a casual outfit (i.e: oversized sweater paired with leggings or jeans), dress it up with another fall staple - a scarf. It's such an easy way to make a statement with your outfit! If your sweater is a neutral color, choose a patterned scarf. If your sweater is colorful or patterned, chose a more subtle scarf that won't clash!
---
5

Mad for Plaid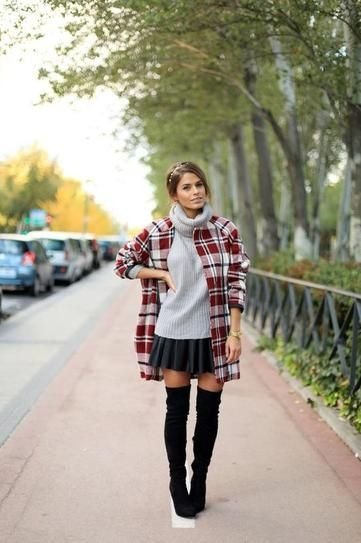 It's time to break out the plaid, ladies. I'm obsessed with this Trina Turk 'Scarlett' plaid coat from shop.nordstrom.com. It's perfect to throw over your oversized sweater to ensure even more warmth and coziness. The cold days are coming which means we need something to bundle up in!
---
6

Graphic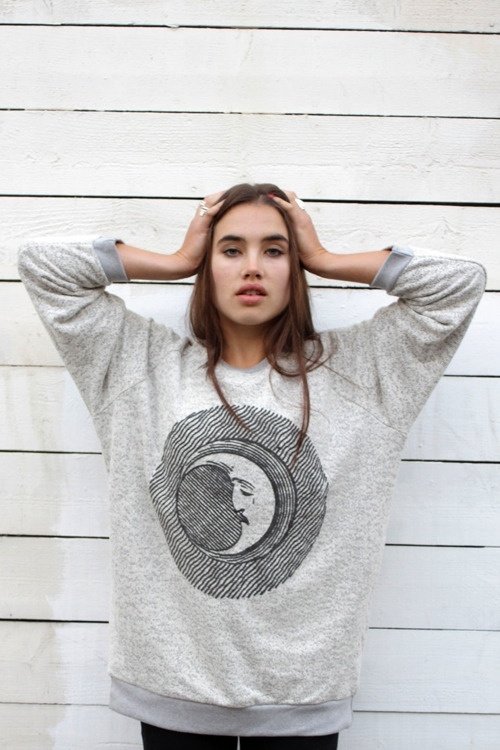 Graphic sweaters are one of my favorites because they're super comfortable AND make a fashion statement all at once. What else could you possibly want? You can use your sweater as the focal point of your outfit. If you choose to do that, you should pair it with something simple like some jeans!
---
7

Black on Black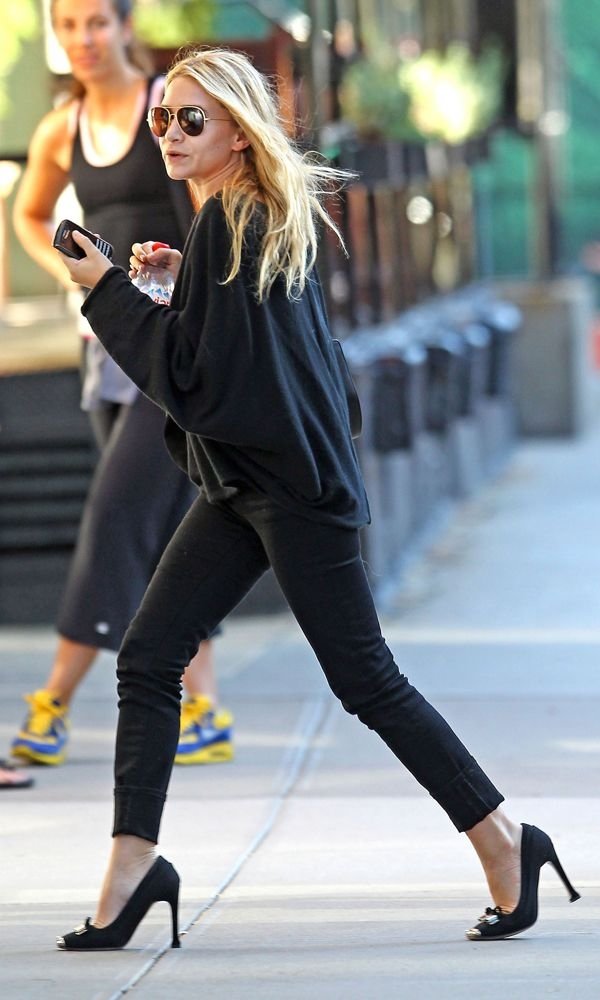 You can never go wrong when you wear one color head to toe. That's why an all black ensemble is always a good idea. Since it's a neutral color, it'll guarantee a very chic look. I can't tell you how many times I've chosen all black for my day's outfit - it always leaves me feeling sleek and sexy. Remember, since you're wearing an oversized sweater, wear something tailored for the bottom half of your outfit. This could mean skinny jeans or even leggings! What do you think about the all black trend?
Well, there you have it. These are just seven out of many awesome ways to wear an oversized sweater this fall. They're definitely a must-have for every girl's closet! Of the list, which look is your favorite? How do YOU like to wear an oversized sweater?
More
---
Comments
Popular
Recent