7 Awesome Street Style Camo Outfits to Recreate ...
By Vanessa
There are so many awesome street style camo outfits. It's still a really big fashion trend and there are so many ways that you can incorporate camo into your outfits! It's perfect for a cool, edgy vibe that'll leave you looking and feeling effortlessly chic. Check out some of these street style camo outfits and then let me know which looks your favorites are! If you have outfit tips/ideas, share them in the comments.
---
1

Skinny Jeans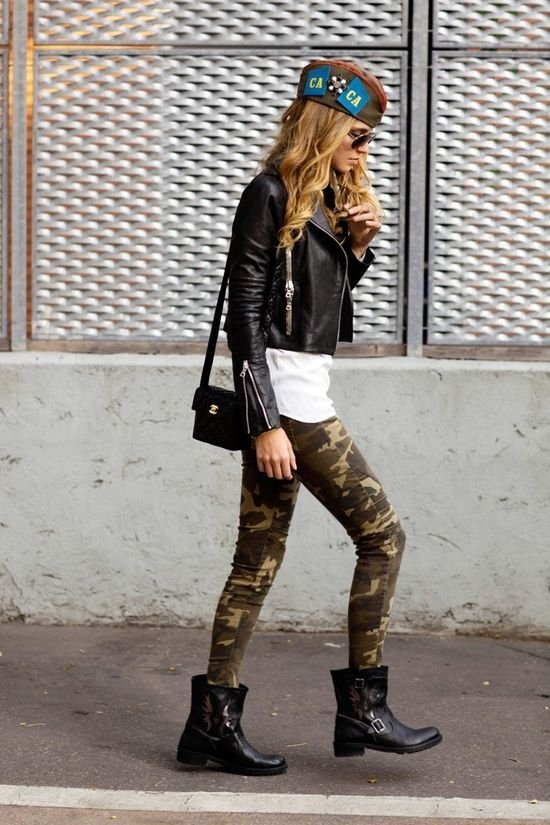 A super easy way to incorporate camo into your outfit is with camo skinny jeans! You can find some at forever21.com. For a casual look, rock some combat boots, white tee, and a leather jacket. It's the perfect outfit for strolling around the city! These skinny jeans are just one of many street style camo outfits you can recreate. Do you have any camo skinny jeans?
---
2

Jacket + Leather Pants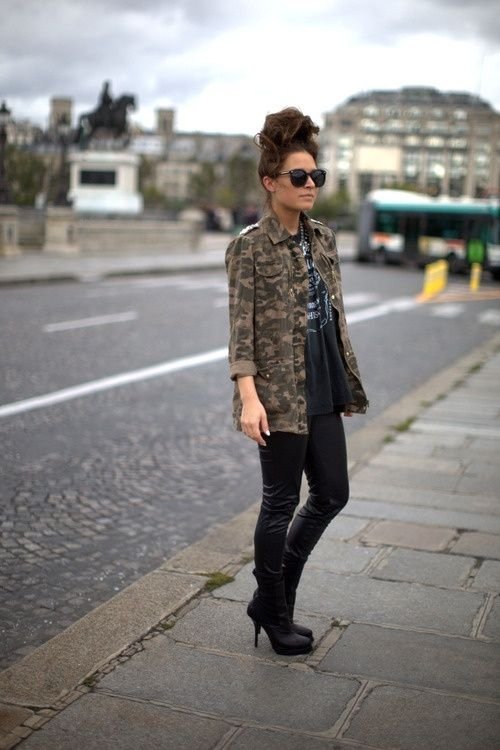 You can never go wrong with leather, right? For a super cool and edgy look, shimmy into your leather pants, your favorite graphic tee, and then throw your camo jacket on top of it. You'll look super fashionable while looking like a total badass at the same time. Isn't that what fashion is all about? Haha! For shoes, anything from combat boots to high heels would complete the look.
Trendinig Stories
More Stories ...
3

Tied around the Waist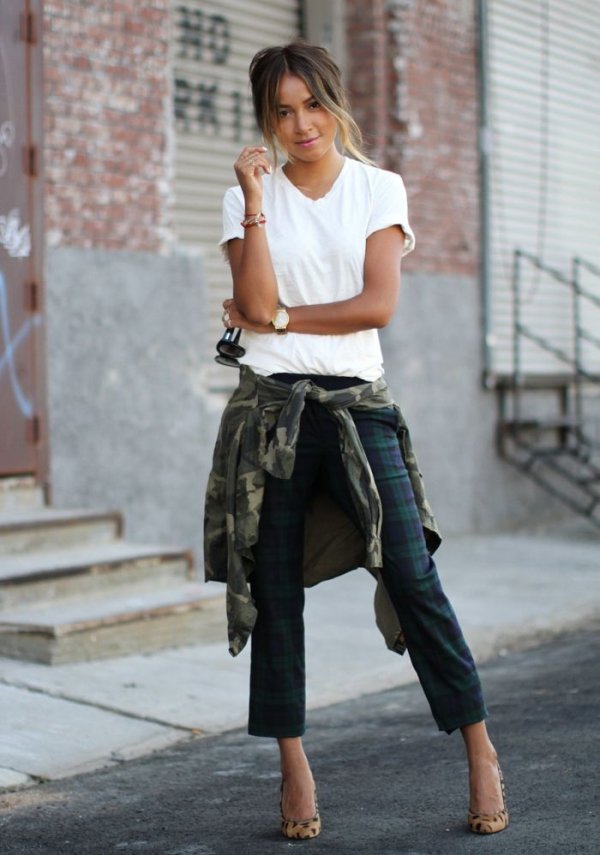 Who says you can only tie flannel around your waist? Camo is another fun print you can use! Rock some skinnies, a simple white tee, and tie your camo top/jacket around your waist. You'll get some major style points for this.
---
4

Pair It with White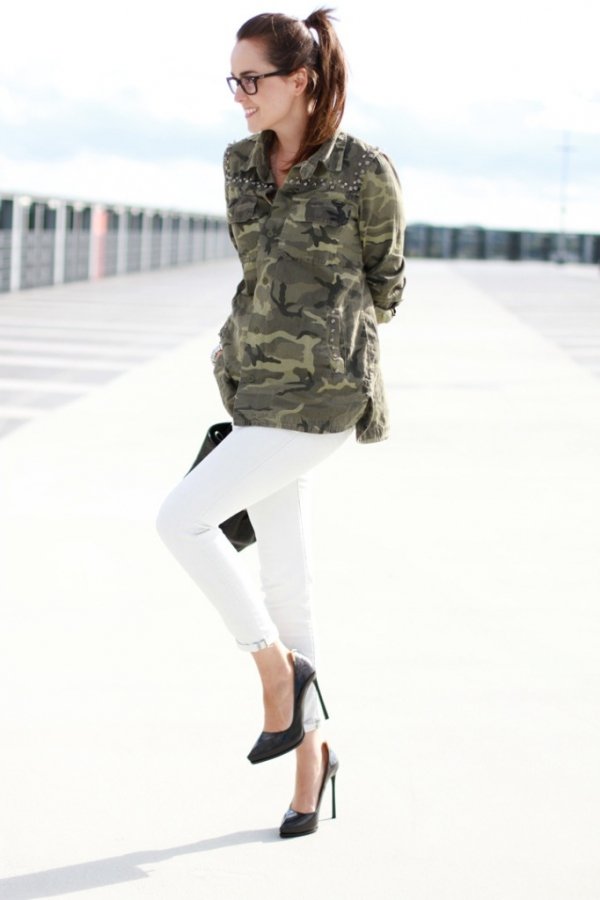 Pattens look great when it's contrasted with either black or white. In this case, white makes camo pop! If you pair some white skinnies and a camo top, you'll definitely be making a fashion statement. It's simple yet totally stylish.
---
5

Studded Jacket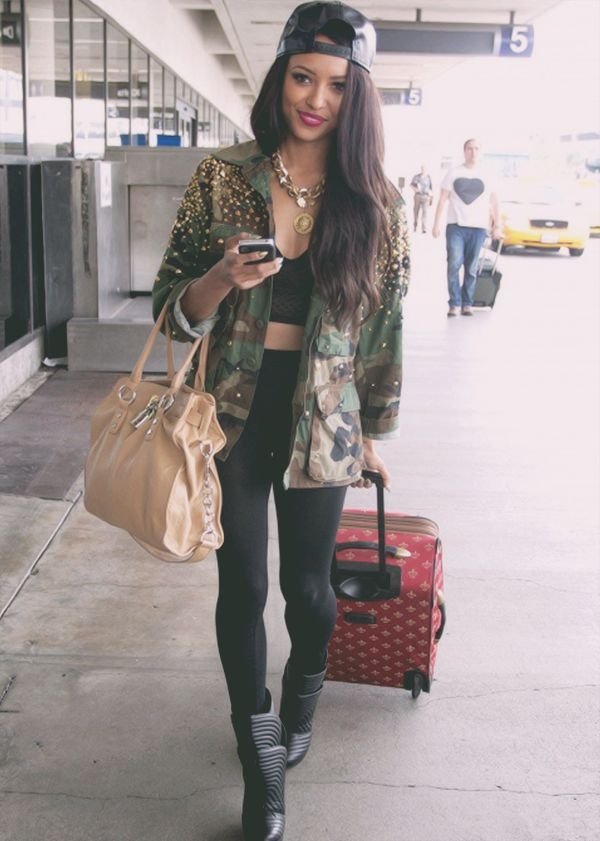 In no way does camo ever need to be boring. If you're one of those people who love to wear studs, sparkles, spikes, etc., you can still rock camo! You can find some awesome studded camo jackets on forever21.com. If you're more of a DIY (do it yourself) person, you can turn this into a project. Buy a simple camo jacket and decorate it however you'd like - whether it be with studs or spikes!
---
6

Over a Dress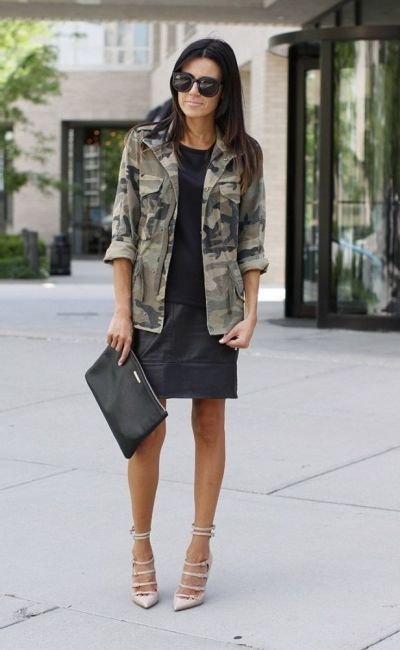 I love the idea of throwing on a camo jacket over a little black dress. First off, camo looks great with black - it contrasts really nicely! Secondly, the camo jacket will definitely add some 'edge' to your girly outfit. You can find some camo jackets at forever21.com. Have you rocked the jacket-over-dress trend yet?
---
7

Shorts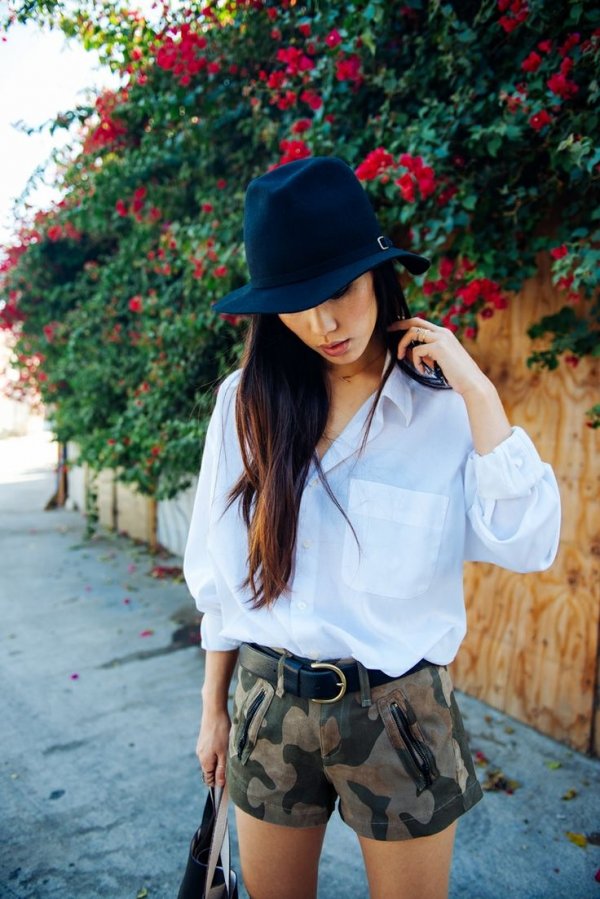 If you don't want to feel 'overwhelmed' by wearing so much camo, try wearing shorts! It's a cute and easy way to add the pattern into your outfit. You can find cute (and affordable) camo shorts on forever21.com. I think a cute way to wear the shorts is to team them with a black/white crop top, or by tucking in a collared button-up shirt.
Well, there you have it! These are just seven out of many awesome ways to incorporate camo into your outfit. It's such a cool trend and let's face it, camo will always be fashionable. Of the list, which look was your favorite? Which outfit will you be recreating?
---
Comments
Popular
Related
Recent