7 Streetstyle Looks from Gossip Girl to Recreate ...
By Vanessa
There are so many looks from Gossip Girl that are perfect to recreate. After all, no one does fashion like the GG (Gossip Girl) girls, right? Seriously, whoever styled that show was a genius. Blair, Serena, and even little J all knew what it took to take the city by storm. Check out some of these looks from Gossip Girl. It'll make you want to go shopping, like now!
---
1

Springtime Yellow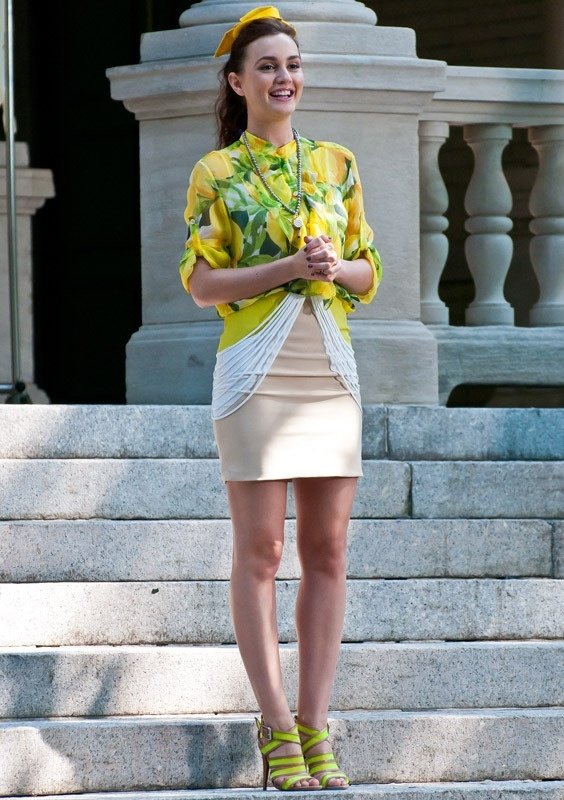 Let's be real, Blair Waldorf can do no wrong. Her style is impeccable from the show's start to finish. I love this look because it's the perfect look for spring! The bright yellow and floral pattern on her shirt is adorable. To recreate this look pair a bright floral button up with a beige high-waisted skirt! Don't forget the yellow heels and headband! This is just one of the looks from Gossip Girl to recreate.
---
2

Fun in Paris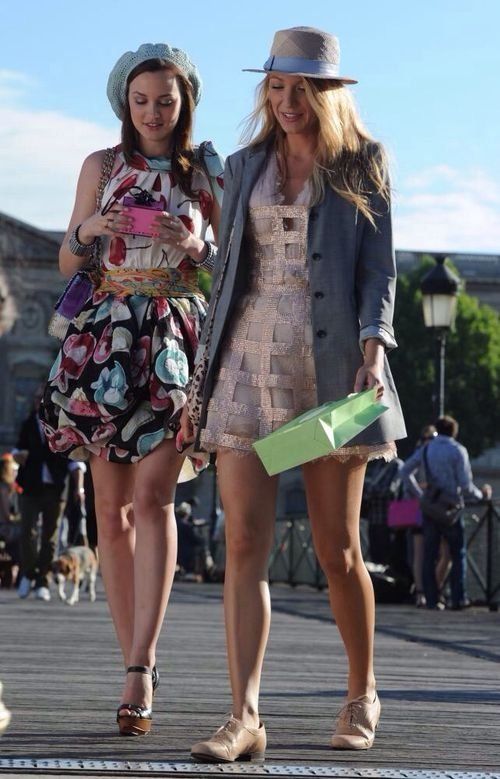 Remember when Blair and Serena took over Paris and made us all green with jealousy? Being in a place that's renowned for its fashion, the girls dressed up to the nines. Blair wore her signature colors and patterns, pairing it, of course, with a beret. Serena went "menswear-inspired" by donning the grey blazer over her pink shimmery dress! We might not get to roam around Paris like they did, but we can still dress like we can!
---
3

Bright and Floral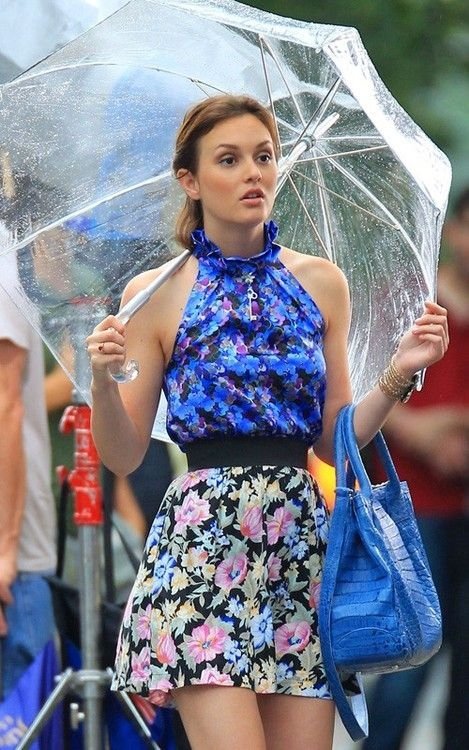 Here's another look that's perfect for spring. You can never go wrong with floral, right? Even mixing and matching different colors and prints still look good together! So don't be afraid of mixing it up a bit! If Blair can pull it off, I think you can too!
---
4

Rocker Chic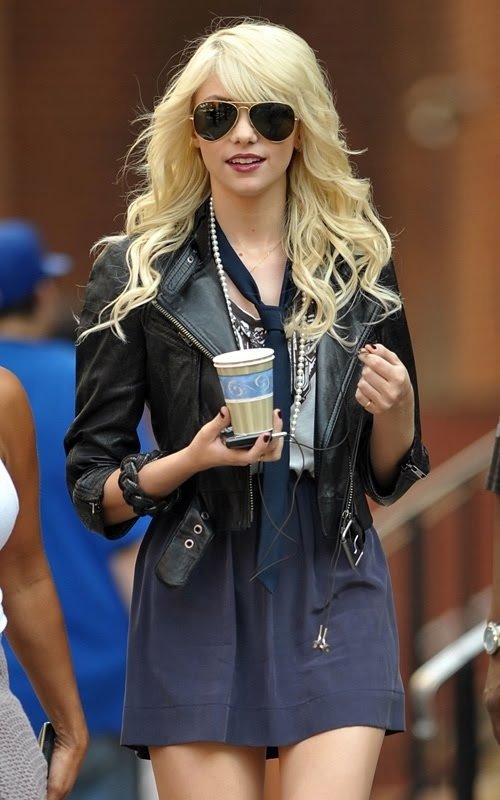 No one does rocker chic like little J. I absolutely loved her glam-rock look in Gossip Girl. I also really love that the actress who played Jenny, Taylor Momsen, dresses like this in real life. To recreate this look, rock a mini dress and pair it with a tie for a "school-girl" vibe. Then, rock your leather jacket and your black shades! You'll fit right in with Jenny's crowd.
---
5

Flared Pants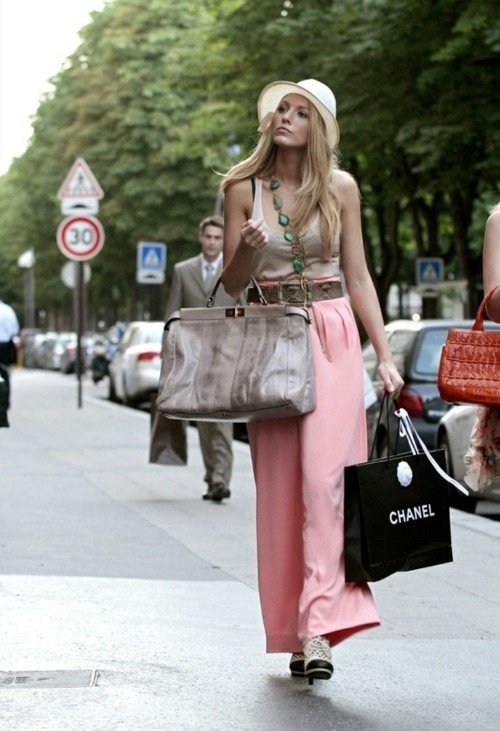 Personally, I don't think I'd be able to pull this look off but I'm still in love with it. This was one of Serena's street style looks while shopping in Paris. How awesome are those pink flared pants?! I swear, Serena Van Der Woodsen could wear anything and make it look great. What do you think of the pants?
---
6

Pastels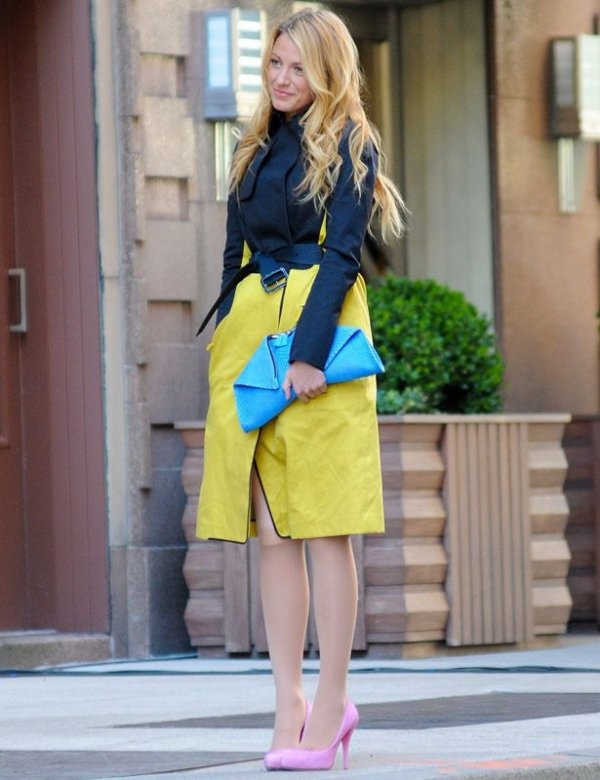 Spring is all about rocking colors. That's why I'm so in love with this look from Serena! Who knew color block could look so good? To recreate this look this spring, you'll need to find a color block coat or match separates in block colors.Remember to pick contrasting shoes and clutch.Would you keep these colors or swap them for others?
7

Preppy School Girl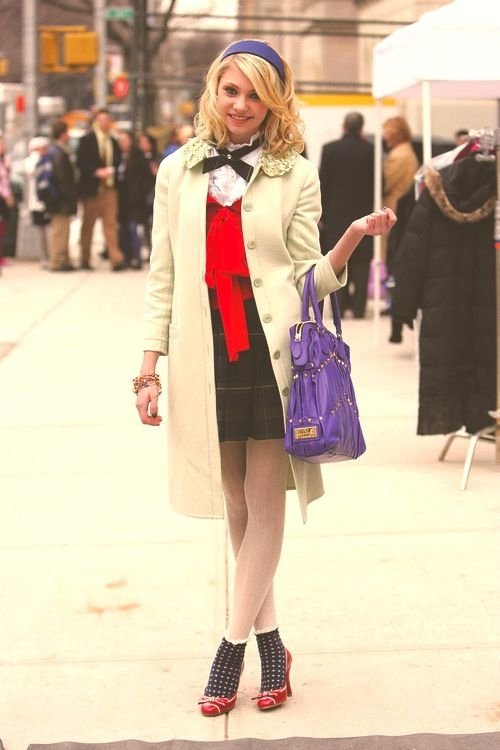 Lots of people forget that before Jenny Humphrey wore too much eyeliner, she was a preppy school girl. I'll be honest, seeing how these girls styled their uniforms made me wish I went to the same school! So, if you're looking for a way to make your uniform look fab, take hints from little J. p.s. I'm totally loving the matching purple headband and purse!
Well, there you have it! These are just seven out of many Gossip Girl street style looks that are perfect to recreate. Of the list, which look is your favorite?
---
Comments
Popular
Related
Recent