There are so many awesome street style mod outfits that you can have fun recreating. The mod era was such a fun time for fashion! Although I didn't live through it, I love seeing people channel the era with their stylish outfits. I think it shows how fashion will always come full circle! Check out some of these cool street style mod outfits and then let me know which ones you'd love to recreate.
1

Statement Jacket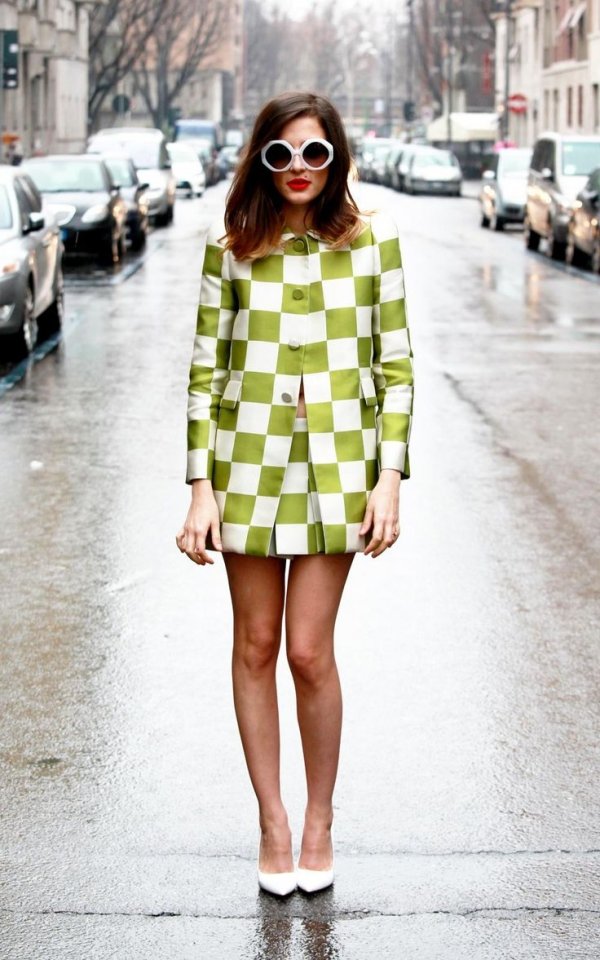 What's more mod than a statement checkered jacket? You'll definitely look runway ready! Find a jacket with bright colors and make it the signature piece in your wardrobe. Since the jacket's already going to be grabbing everyone's attention, keep the rest of the outfit simple. Accessorize only with some oversized shades! This is just one of many cool street style mod outfits that you can recreate!
2

All Black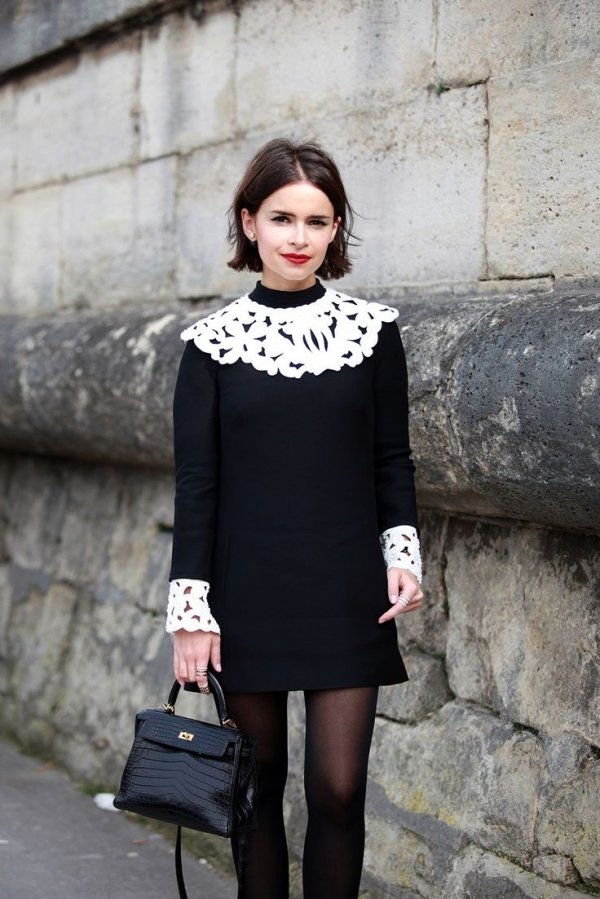 If you ask me, black and white always look classic and timeless together. Therefore, you can never go wrong with the two colors! An all black ensemble is sexy, chic, and sophisticated. Add some white accents like a white collar! To really take your outfit to the next level, don't forget to add a bright red lip color to make your face stand out!
3

Matching Set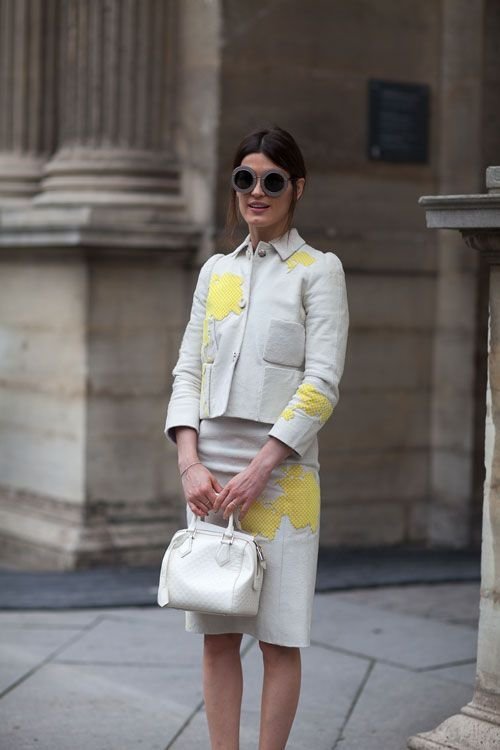 Are you mad for mod? Pairing a matching skirt and jacket makes you look really classy and put-together. Pick a neutral color like white or beige and accent it with a fun color. Bright accessories would work, too! You can complete the look with round sunglasses from Saks Fifth Avenue.
4

Bright Colors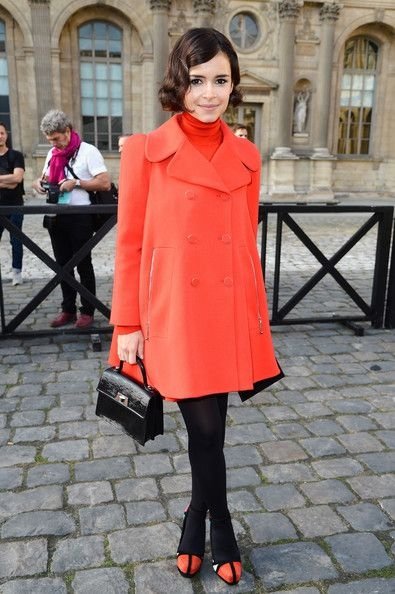 Bright colors are always a great idea when it comes to channeling the mod era. Make your outfit pop with a bright turtleneck, pea coat, and/or statement flats or heels! I would pick one bright color (like orange!) and pair it with black. The black will help tone down the outfit a bit and will easily make you look super chic!
5

Oversized Sweater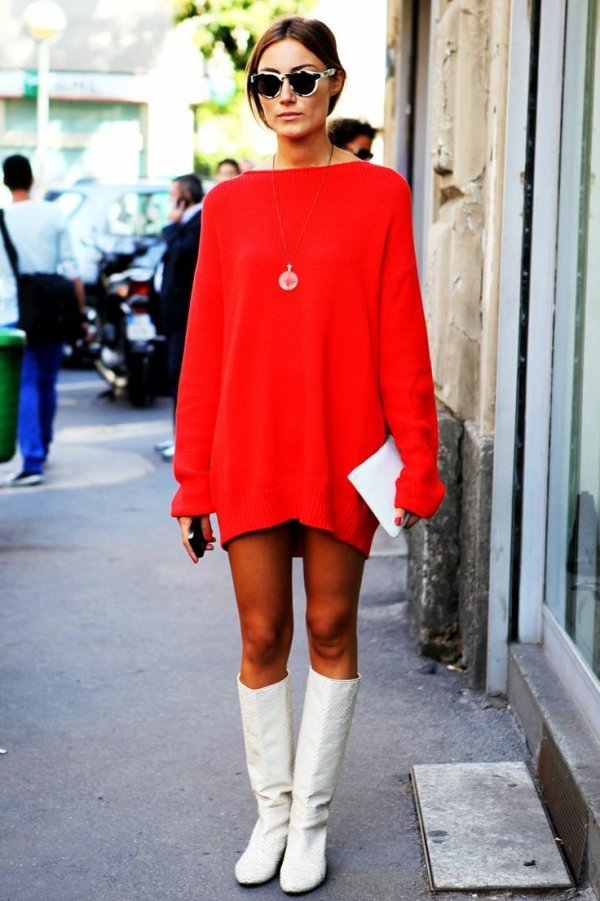 I love the idea of wearing an oversized sweater as a dress. It's comfy, casual, and isn't too risqué. Pick a bold and solid color to really make a fashion statement! To mod-ify the outfit, try ShoeDazzle for some knee high white boots. You'll look so '60s chic!
6

Patterned Dress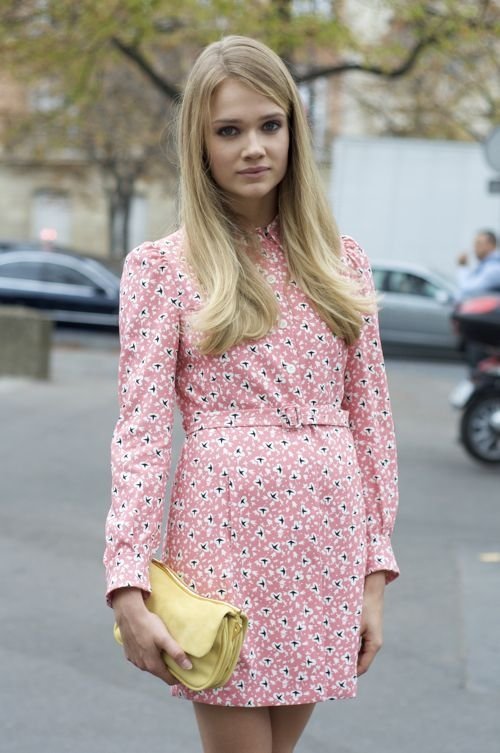 Retro babydoll dresses are always such a cute look. I think they're chic, girly, and give you a really innocent vibe. You can find some cool dresses at ModCloth. I mean, this entire website is dedicated to keeping your wardrobe very mod-esque! I'd pair the dress with some simple black or white flats. Of course, you can go all out and rock some platform sneakers or boots!
7

Thigh High Socks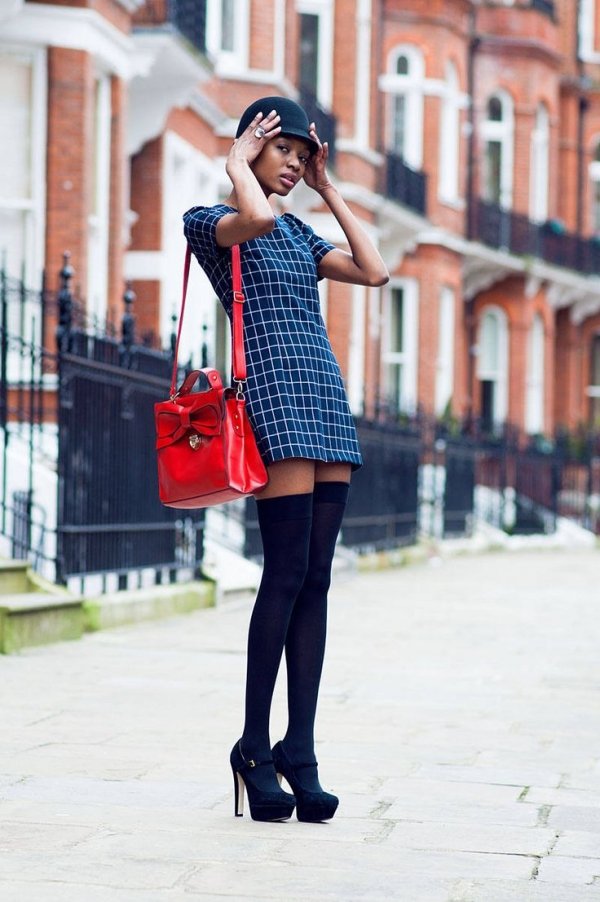 An easy way to channel your inner mod-girl is with thigh high socks! You can buy some at Nordstrom. Pair them with your patterned mini dresses (try Nasty Gal) and it'll keep you from looking and feeling too exposed. Don't forget to add bright colors to your look - you can do this by adding a bright handbag!
Well, there you have it. These are just seven out of many awesome street style mod outfits that you'll have fun recreating. I love channeling different eras; their styles were so fun and unique! Of the list, which look was your favorite? Which look would you recreate and where would you wear it?