9 Creative Ways to Wear Plaid This Fall ...
By Vanessa
There are so many awesome and creative ways to wear plaid. I'm sure you've already noticed that the trend is being worn by everyone, everywhere! What's so cool about it is that it's totally versatile and can be incorporated into your outfit in multiple ways. Here's some cool ways to wear plaid:
---
1

Tied around Your Waist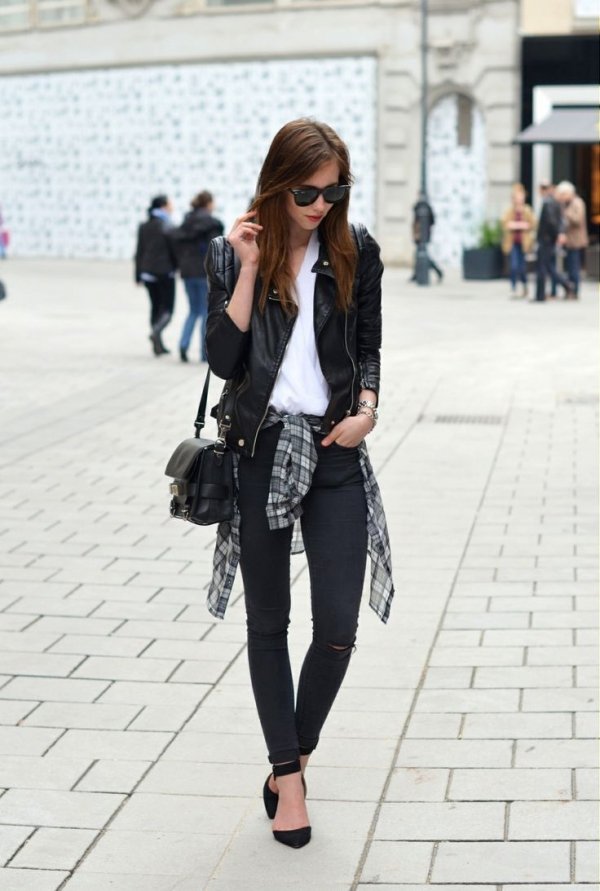 Today, people continue to channel 90s fashion by tying a flannel around their waist. Back then, the waist wrap was usually a part of a casual outfit (paired with Converse, jeans, and old tees) and even though that's still true today, the waist wrap is also being paired with high-fashion looks like heels, cropped jackets, and tailored skirts! This is just one of many ways to wear plaid this fall.
---
2

Scarf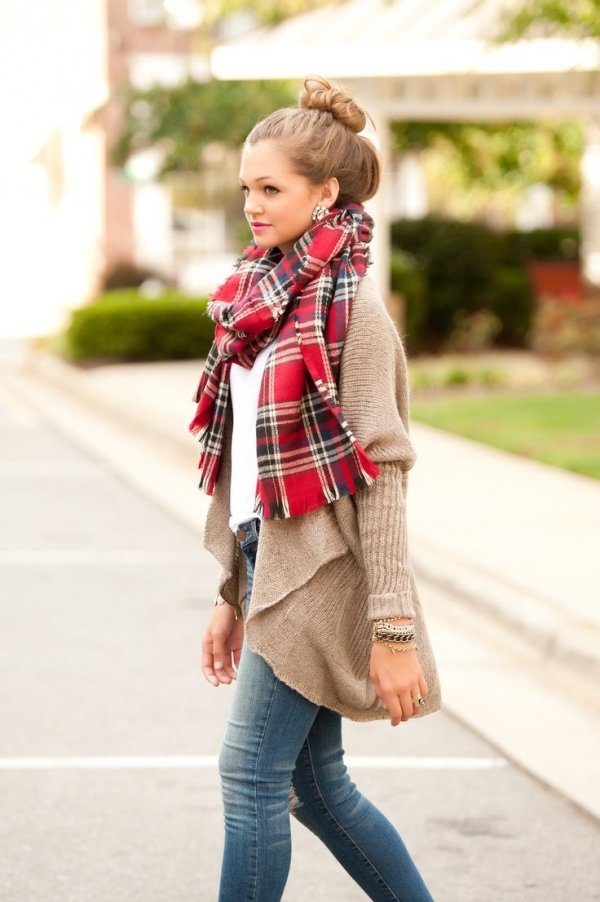 A good scarf is essential when it comes to fall fashion. There are so many simple, solid versions to choose from, but why not make a statement with a big tartan scarf? You can find some cute and affordable ones on hm.com!
---
3

Layered under a Sweater
My favorite thing about fall fashion? Being cozy in layers! It's perfect for the colder fall days because it leaves you feeling comfortable and looking super stylish! Try layering a plaid shirt underneath a cable knit sweater. Pair it with some skinny jeans and ballet flats (or heels to dress them up).
---
4

Shoes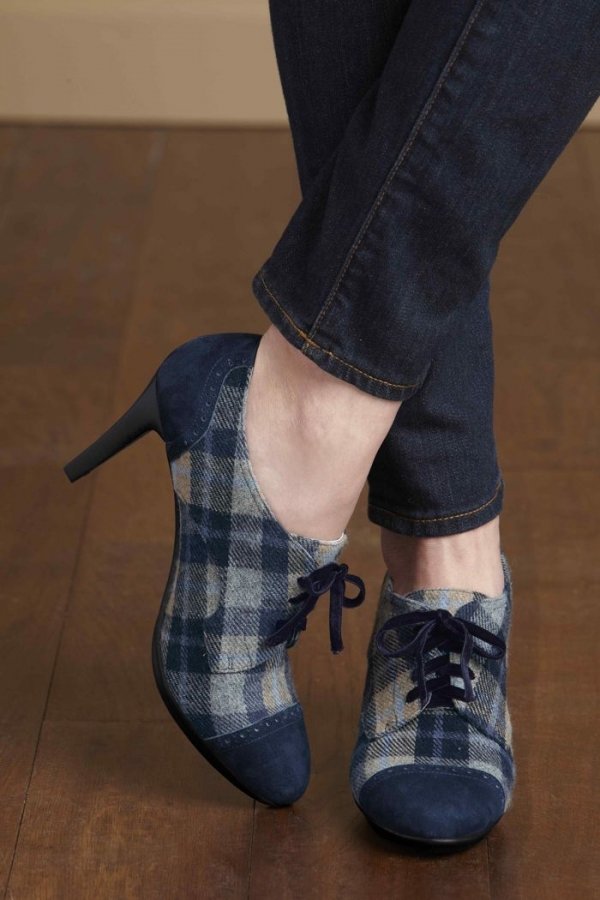 The idea of plaid shoes may seem a little weird, but hey, it works. You can wear them with a pair of boyfriend jeans and an oversized sweater and ta-da, instant chicness! Try the Manolo Blahnik Plaid pumps from barneys.com! What kind of outfit would you make with them?
---
5

Pants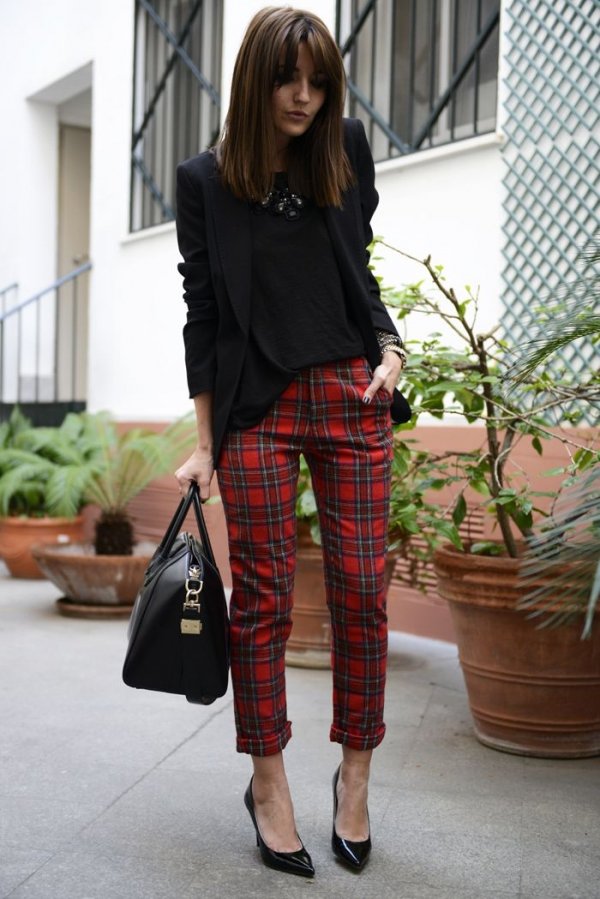 Fall is about printed pants. So, what easier way to wear them than wearing the plaid trend? I love the 'Free People Pants' from bloomingdales.com! Here's a tip when wearing plaid pants: pair them with something simple and solid-color. The pants are already doing all the talking!
---
6

Over a Tee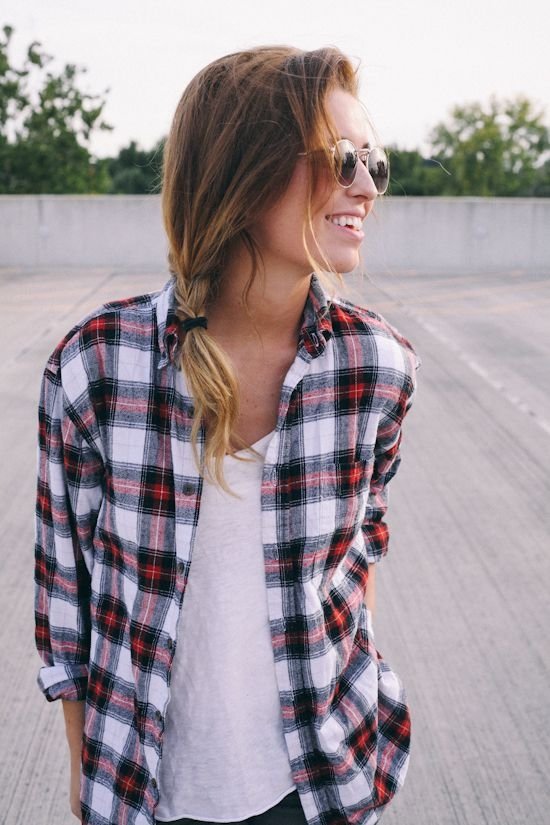 As cute as a flannel looks tied around your waist, don't forget that you can actually wear it! It's perfect for when you're having a lazy day and don't really want to put much thought into the day's outfit. Plaid easily dresses up your look! Throw it over some jeans and a t-shirt to add some color, pattern, and excitement to your outfit.
---
7

Skirt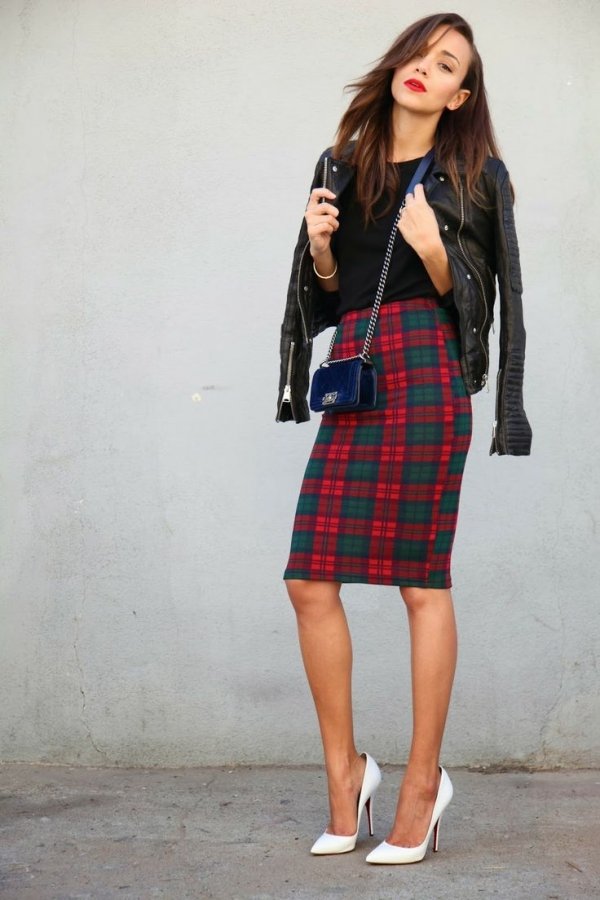 A pencil skirt is a transitional piece. If you don't feel like giving up summer just yet, a pencil skirt is a great compromise. I love the 'XOXO Printed Plaid' pencil skirt from jcpenney.com! Since the skirt is already a statement piece, try and pair it with a color like black or white. That way, the outfit doesn't look too overwhelming.
---
8

Jacket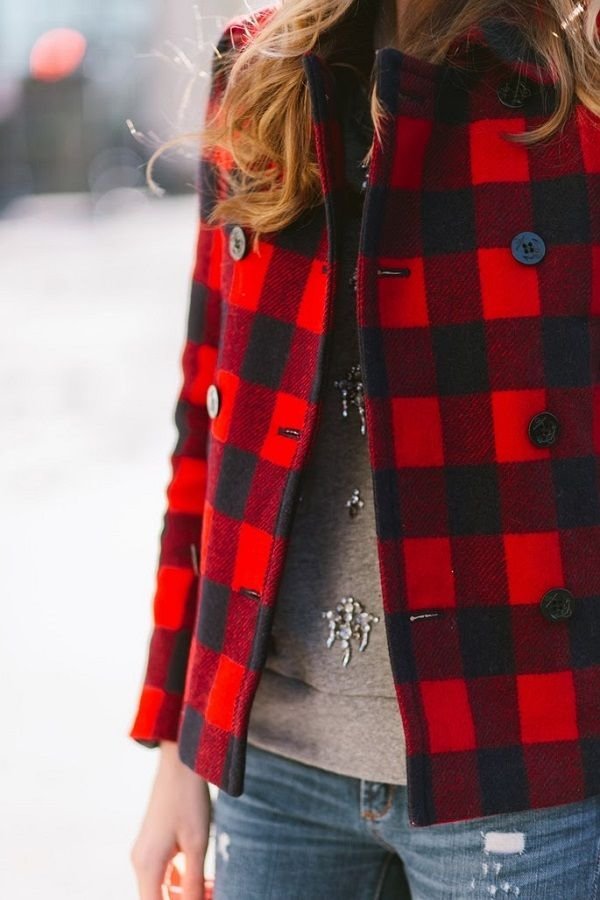 Statement jackets are a must-have for the fall. They're the perfect addition to any outfit and an easy way to add some pizzazz to your look. I love the 'BB Dakota Rosanna Plaid Jacket' from urbanoutfitters.com; It's cropped to the waist in a structured fit and has a drape-collar front.
---
9

Dress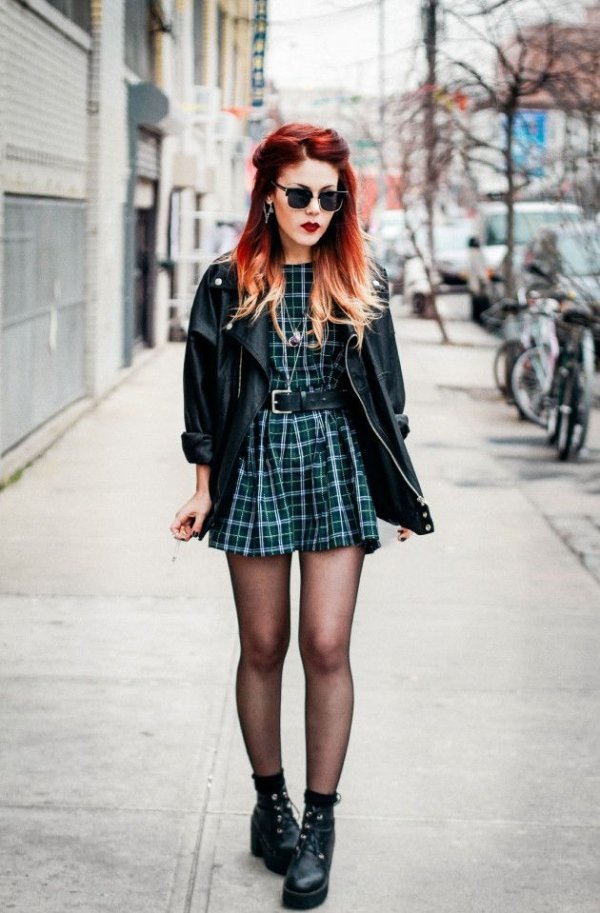 The cool thing about opting for a plaid dress is that you can dress it up or down. You can pair it with some combat boots and a leather jacket to go for a grunge type of feel, or find a fit and flare dress (like this one from shop.nordstrom.com) which you can dress up with some nice heels!
Well, there you have it. These are just seven out of many awesome and creative ways to wear the plaid trend this fall. Of the list, which look is your favorite? How do YOU like to wear the trend?
More
---
Comments
Popular
Recent