7 Street Style Ways to Look Preppy This Summer ...
By Vanessa
There are so many fun and easy ways to look preppy this summer. Whenever I want to go for a preppy look, I always think, WWTSW? What would Taylor Swift Wear? It's a great system because she's the perfect example of always looking preppy chic. You'd be surprised at just how many different ways you do it! Check out some of the cool street style ways to look preppy.
---
1

Collared Shirts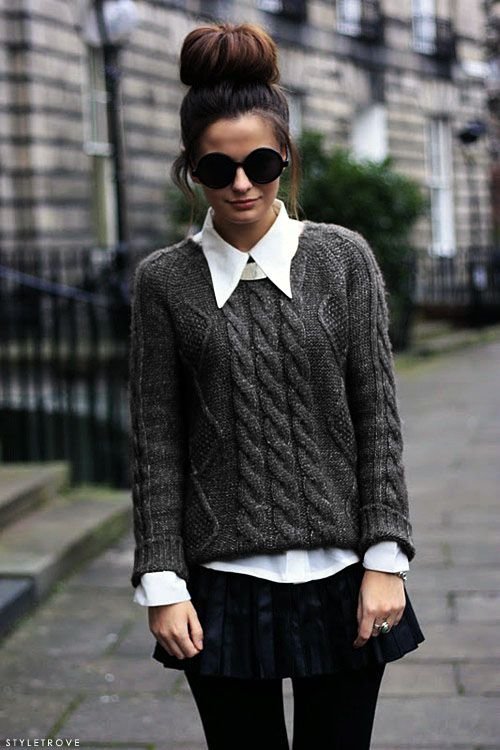 The easiest way to nail the "preppy" look is to rock a collared shirt. I love when it's paired underneath a crewneck sweater! However, it might be a little too hot this summer to do that. So, pair your collared shirt under a tee instead. I love the idea of wearing it underneath a graphic tee! It would definitely be a 'preppy meets rocker' type of look. This is just one of many ways to look preppy this summer.
---
2

Tailored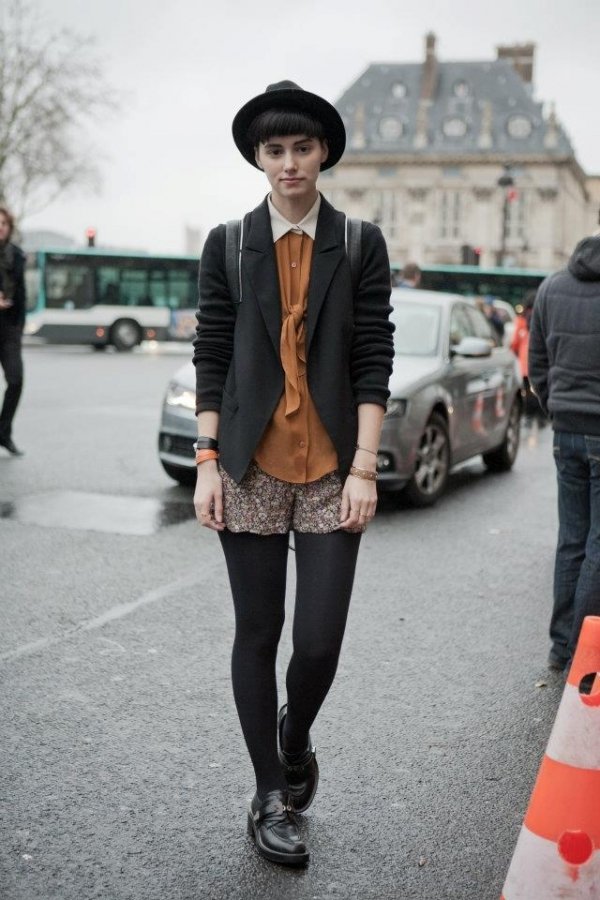 Tailored items are perfect for preppy outfits. Form-fitting blazers, tops, shorts, etc. are a great addition to your outfit. It keeps you looking "put-together" without having to try too hard.
3

Classic Look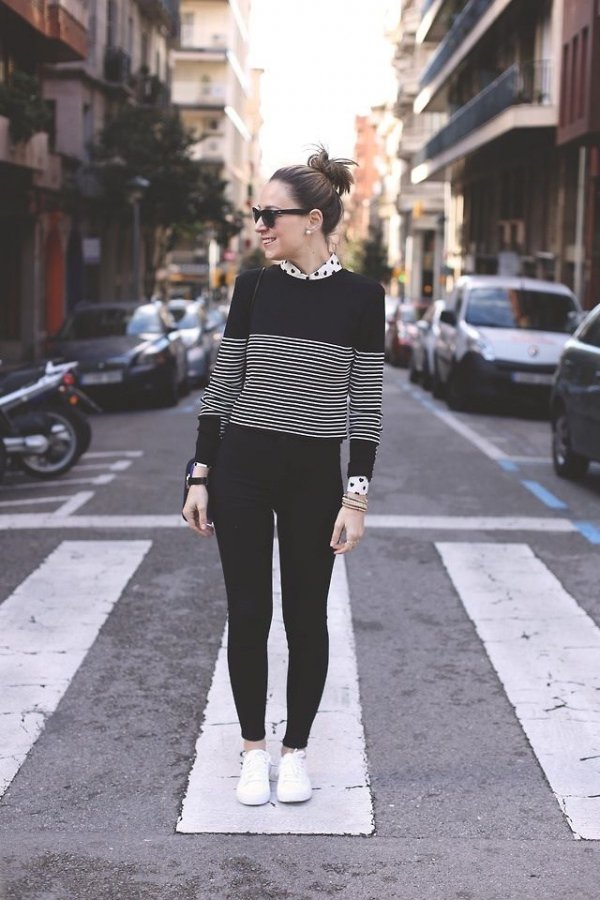 Preppy outfits are all about looking sleek and sophisticated. Nothing screams that out more than a classic black and white outfit. Even though colors are always a great idea, black and white is timeless. You can pair some black skinny jeans with some white converse. For the top half of the outfit, you can go for a layered look or a white button-up. I think black and white always looks good together and it keeps you looking fabulous.
---
4

Uniform-inspired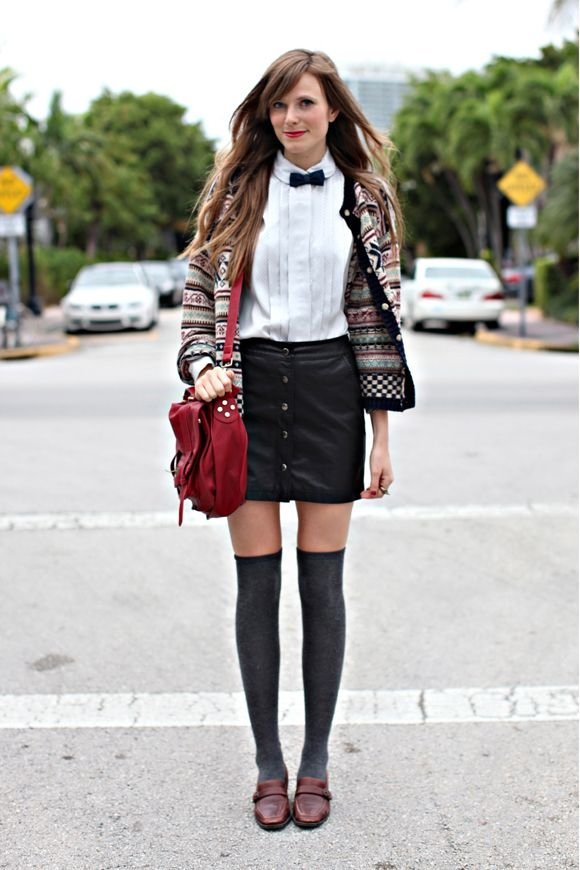 If you have a school uniform, think 'Gossip Girl'. Blair had the ultimate preppy school-girl style! If you're no longer in school but wish you had the chance to rock the cute uniforms, create a similar outfit. Knee-high socks are a must. Pair it with a high-waisted skirt and button-up top. To complete the school-girl vibe, add a cute bow-tie! You can add some color to the outfit with a cardigan or cross body bag.
---
5

Summer Dress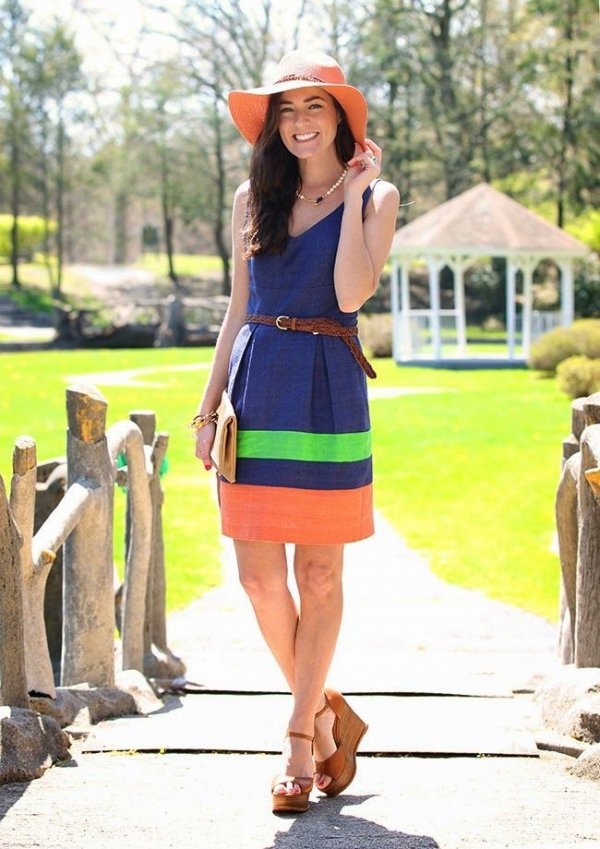 There are so many easy ways to 'prep up' your summer dress. I love color block dresses (you can find some on jcpenney.com)! Adding a thin belt at your waist completes the whole look. Of course, you can't forget your summer wedges and big floppy hat.
---
6

Blazers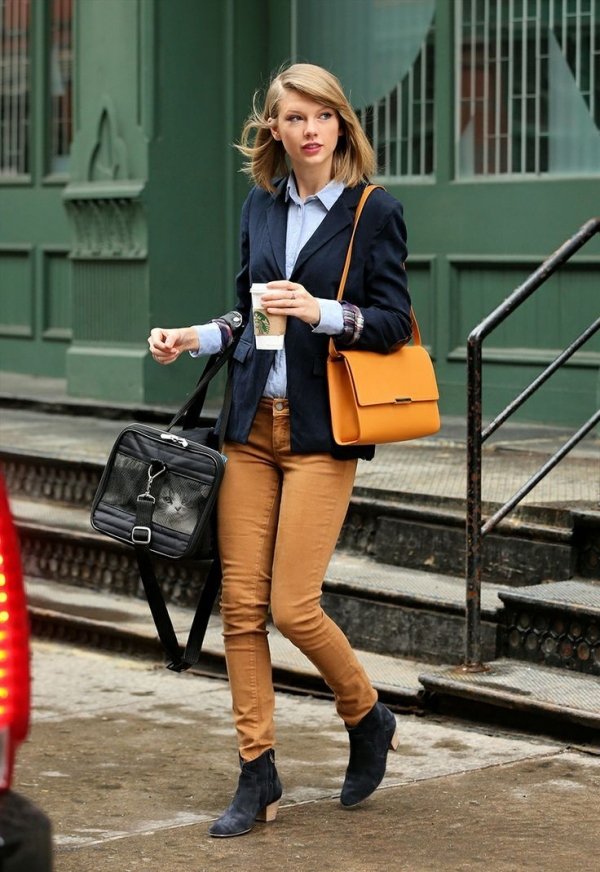 Blazers are a great addition to any preppy outfit. I think it ties the outfit together, making it look tailored. It's definitely something Taylor Swift (the queen of preppy ensembles) would wear. You can go for solid colors or printed blazers. Personally, I love floral-printed ones! You can never go wrong with that.
---
7

Mix/match Patterns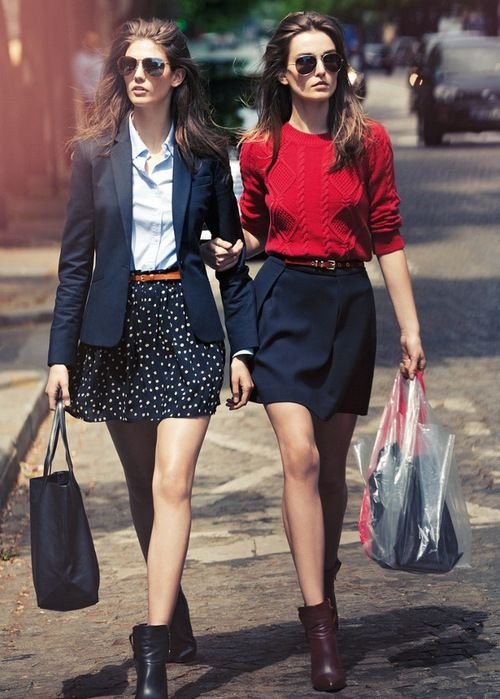 This summer, don't be afraid to mix and match different styles and patterns. As long as the items coordinate, you can create some pretty amazing outfits. Try pairing a button-up chambray top with a polka-dot skirt, or a lace sweater with a pencil skirt. Throw on a blazer and you're good to go!
Well, there you have it. These are just seven out of many awesome street style ways to look preppy this summer. If you feel like channeling your inner Taylor Swift, these are the outfits for you. Of the list, which look is your favorite? Which will you be trying to recreate?
More
---
Comments
Popular
Recent