Outfit Inspo for Taking Streetstyle to Beach Style in a Snap ...
By Vanessa
There are so many awesome street style outfits for the beach. It's all about staying comfortable while still earning some style points. Am I right, ladies?! It's easy to look good if you're feeling confident about yourself. That means you need to love the skin you're in so you will be able to flaunt it! Check out some of the cool outfits for the beach and then let me know which looks your favorites are!
---
1

Flared Pants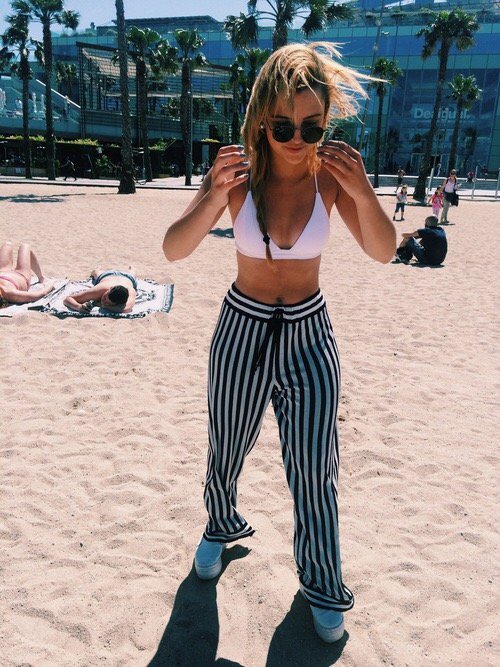 Flared pants are an easy way to feel comfortable and breezy at the beach. You can pair them with a crop top, or just wear your bikini top with them! I actually really love that this trend is "back in," because there are so many outfit possibilities to go with it. You can find some stylish (and affordable) flared pants at Diane's Beachwear! This is just one of many street style outfits for the beach.
2

Lace Top + Denim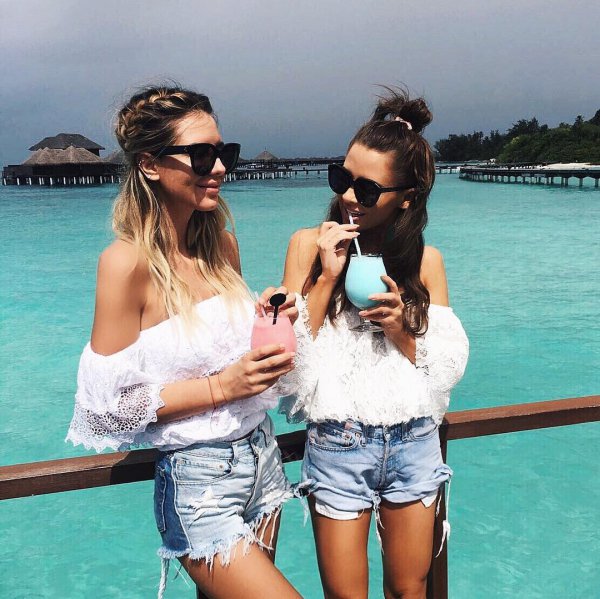 Everyone's go-to summer outfit is denim cut offs paired with a loose top! I think it's a great beach outfit because it keeps things casual. Of course, you can accessorize the outfit with a floppy hat, some oversized sunglasses, and some awesome sandals. I love the idea of a lace top because it shows some skin but doesn't leave you looking/feeling too exposed.
---
3

Kimono Cardigan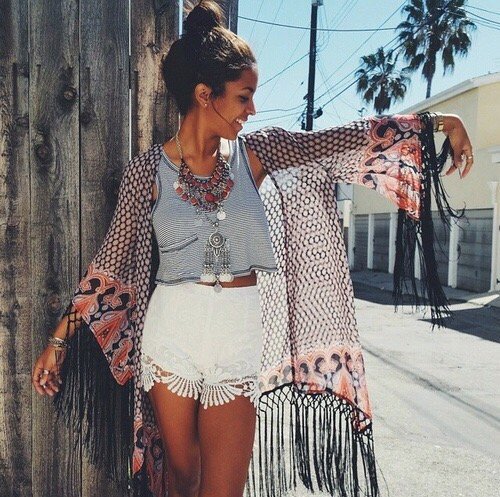 If you're a "beach bum," all you need with you is a kimono cardigan. That way, it's SO much easier for you to go back and forth from the ocean. You can find some awesome patterned cardigans at Forever 21. It'll keep you feeling breezy and stylish. I recently bought a floral patterned kimono cardigan and it's my go-to beach item!
---
4

Maxi Skirt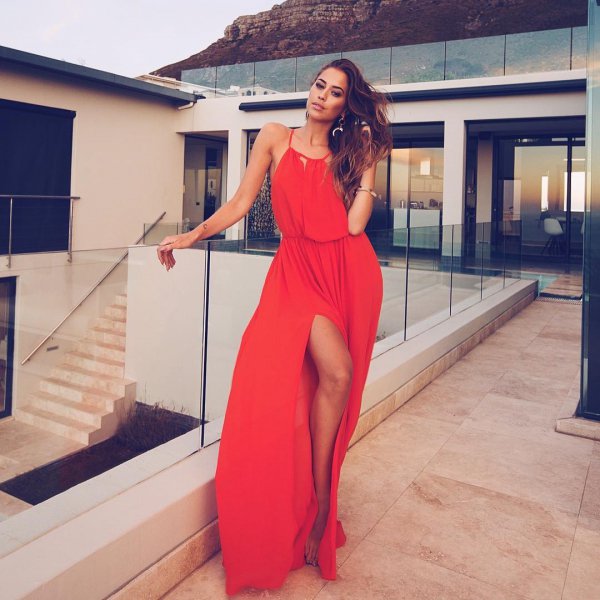 If you're just planning on strolling along the beach, maxi skirts are the way to go! You can pair your skirt with a crop top, loose tee, or even your bikini top. Personally, I think no outfit is complete without a big floppy hat. It'll complete your look! Maxi skirts are great because they're easy to move in and can come in so many different patterns/colors. Try Forever 21 for your maxi skirt needs!
---
5

Neon Dress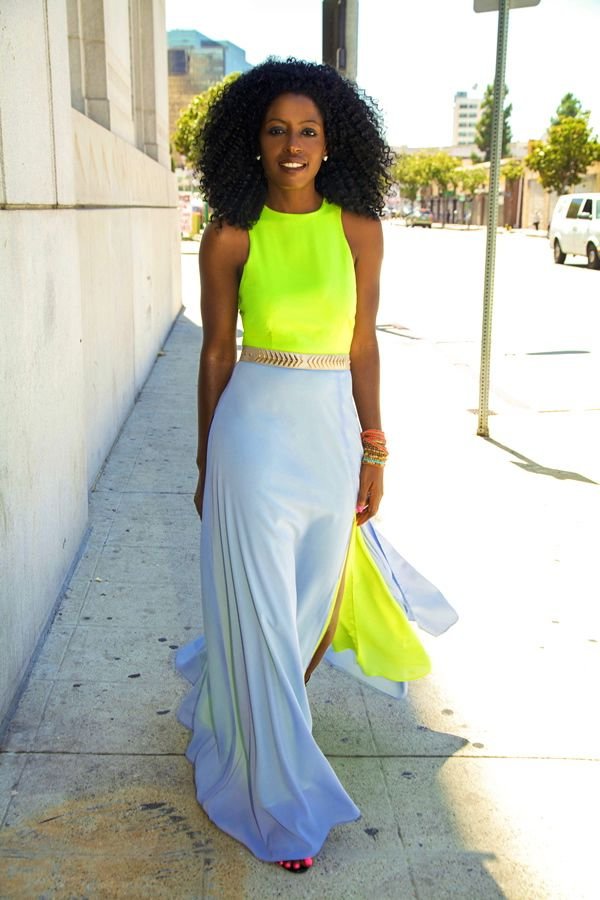 Neon colors are great for the summertime because those colors look great on sun-kissed skin. I always find myself wearing pink and orange during this season! You can mix and match colors, which is a great way to be expressive. After all, who doesn't like looking/feeling vibrant?!
---
6

Overalls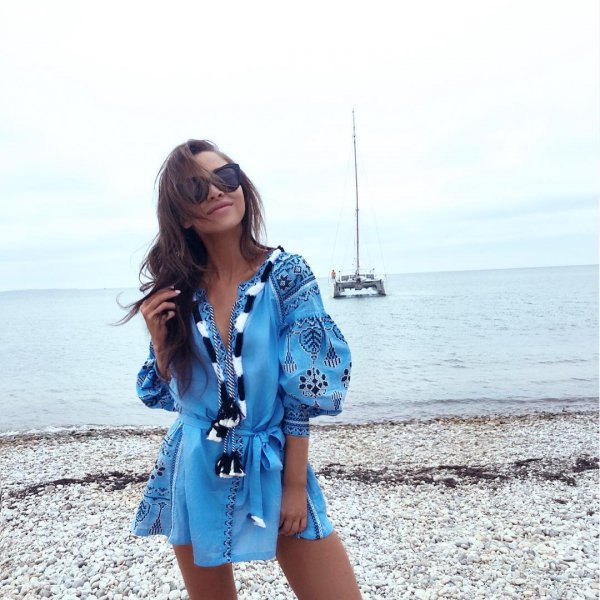 The overalls trend is definitely hot this summer. I think it's adorable because there are so many different patterns/styles. If you're headed to the beach, you can opt to wear a bandeau under your overalls if you don't feel comfortable with just your bikini top! There are so many great overalls to choose from at Forever 21.
---
7

Romper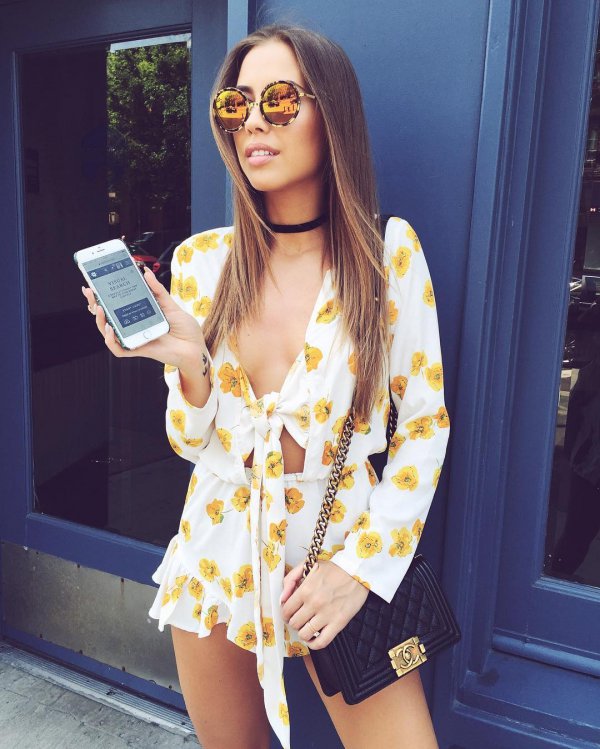 Rompers are an easy way to look fashionable at the beach! You can choose between so many different styles at Victoria's Secret. I'd go with a vibrant color, or something that matches your swimsuit!
Well, there you have it. These are just seven out of many awesome street style outfits to rock at the beach. Ultimately, if you strut around with confidence, you can make anything look good. Don't forget to buy an awesome swimsuit! How do YOU like to stay fashionable at the beach?
---
Comments
Popular
Related
Recent