7 Street Style "DIY" Fashion Projects for This Summer ...
By Vanessa
There are so many awesome DIY fashion projects that would be perfect to try out this summer. Remember girls, you don't have to buy a whole new wardrobe to have new outfits. You can create SO much by just using the items that you already have in your closet. Check out some DIY fashion projects that I think are great. Feel free to share your DIY ideas in the comments section!
---
1

High-waisted Shorts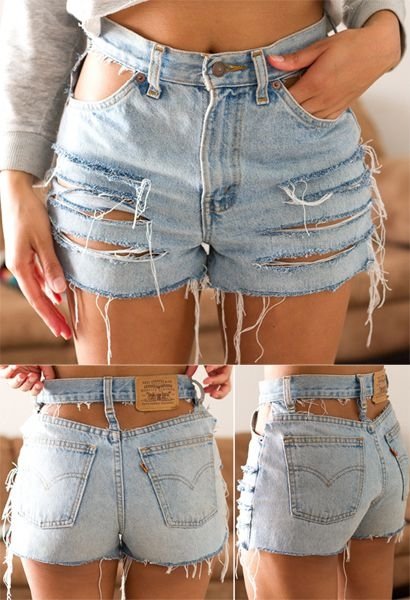 I'm sure every girl has tried to create her own pair of high-waisted shorts. It's definitely achievable but you do need to pay attention to where you're cutting. If you're not careful, you can end up with shorts that are WAY too short for you. This is just one of many DIY fashion projects for this summer.
---
2

Fringe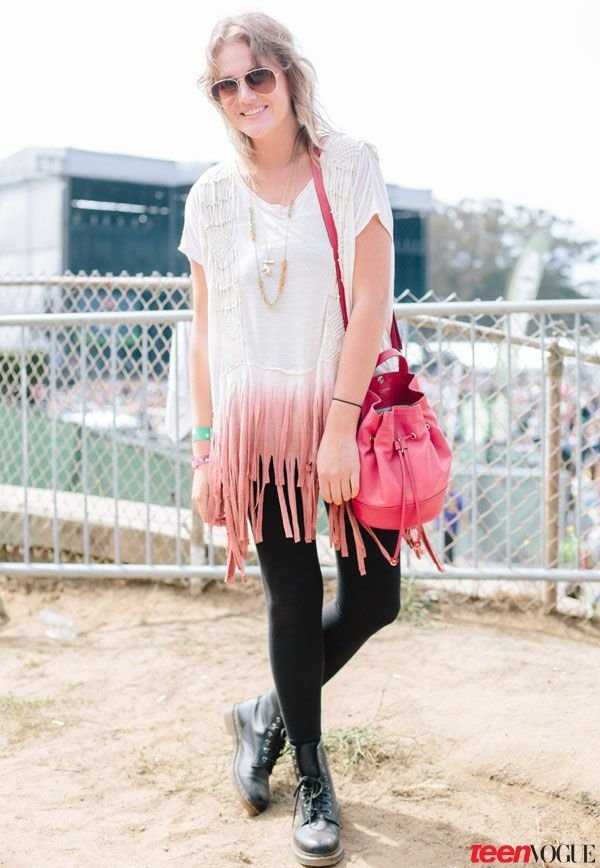 What's summer without fringe? You can pretty much add fringes to anything. Whether it be on your shirt, dress, or shorts, I think fringe are a great addition to any summer outfit. You can add more creativity by dying the fringe a bright color. I think it adds a fun and youthful touch and it's perfect for the summertime!
3

Swimsuit Coverup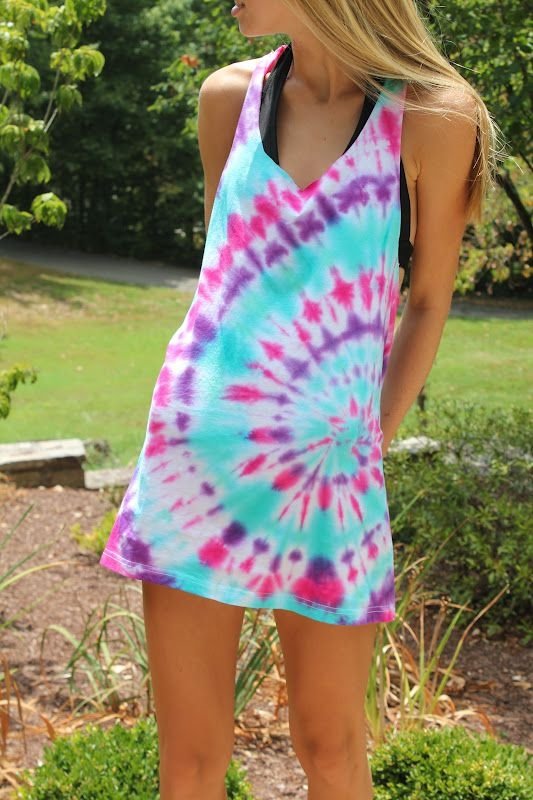 If you're always at the pool or at the beach, this is a project for you. Instead of wasting money on a swimsuit coverup, make your own! You can cut a large tee into a tank top or mini dress. It's perfect to just throw on whenever you get out of the pool. For extra style points, design your shirt! Tie-dye would be my go-to choice.
---
4

Printed Jeans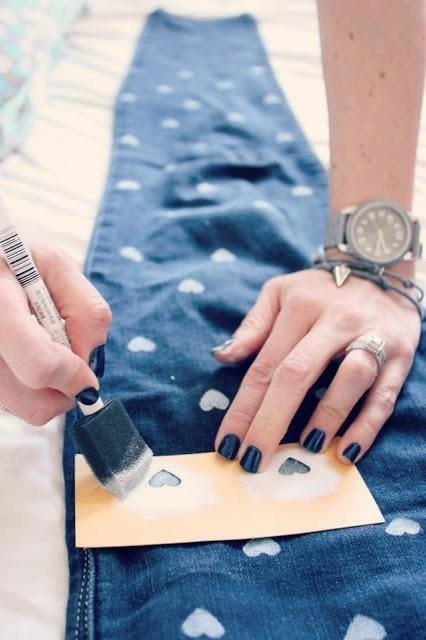 DIY printed jeans are actually a lot easier than they sound. You can either free-style with a paintbrush, or use cute pattern cut-outs. I love the idea of filing up your jeans with some hearts or stars! You can paint over the cut-out and choose any color you like best. Have you tried this before?
---
5

Belted Boots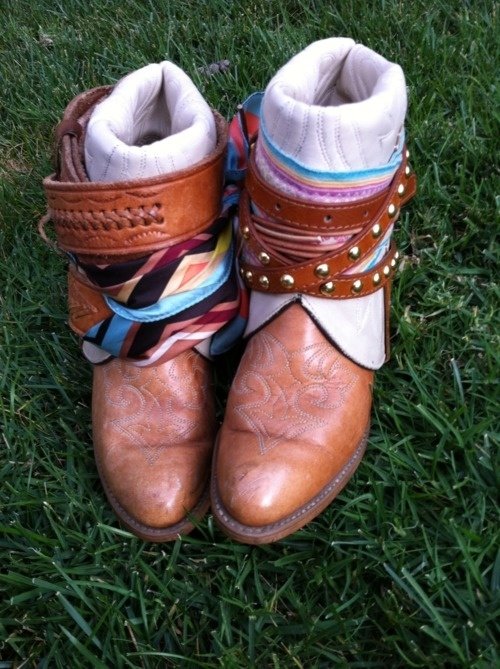 I think this is such an awesome DIY project! It's a fun and easy way to add some pizzazz to your 'boring' ankle booties. Take belts or fabrics that you have lying around the house and loop them around your boots. It'll definitely make your shoes pop and make them the focal point of your outfit. When I did mine, I used an old studded belt I found and I loved the way it turned out!
---
6

Flower Crown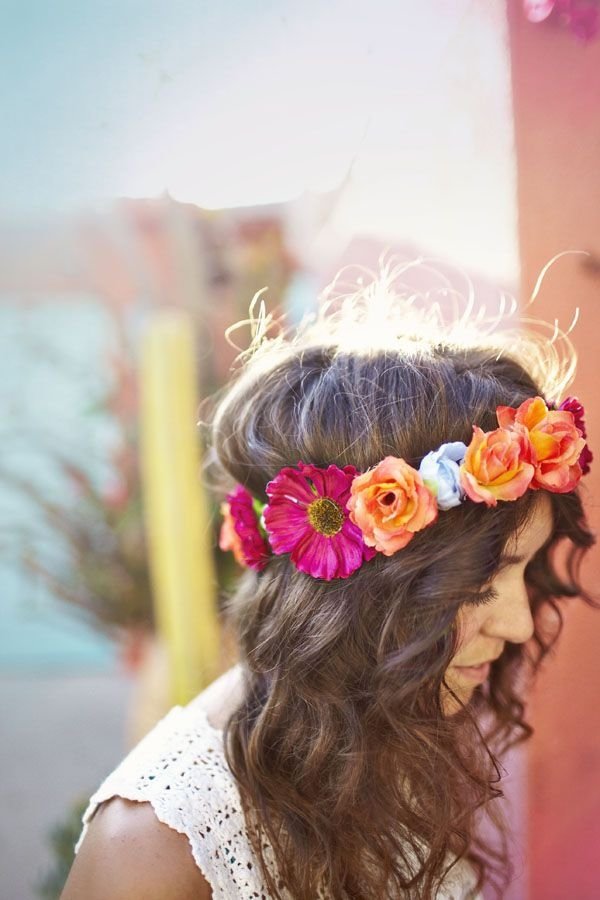 I mean, do you ever see a girl NOT wearing a floral crown anymore? LOL! It's an adorable trend and totally achievable on your own. You can use a wire or an elastic band for your crown. if you use a wire, wrap some greenery around it to conceal it. Then, attach the flowers of your choice by wrapping them around to!
---
7

Sunglasses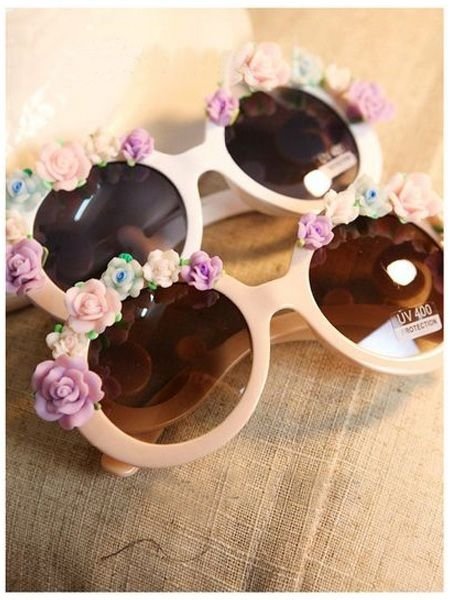 With the floral trend being huge this summer, this is a DIY project you and your friends MUST complete! It's actually fairly simple. Pick out your favorite pair of shades (they can be round, cat eyes, etc.) and have a variety of ceramic flowers and roses ready. You can find those on etsy.com! You'll also need some E6000 Craft Adhesive, something you can pour the glue on, and a toothpick/cotton swab. Then, all you need to do is use the toothpick/cotton swab to get a dollop of the E6000 (it dries quickly so use it in moderation) and apply to the back of the largest flower. Repeat that till you're satisfied!
Well, there you have it. These are just seven out of many awesome DIY fashion projects to try out this summer. Have you tried any of these out already? If not, which are you most looking forward to trying out? I'd love to know how they turn out!
---
Popular
Related
Recent