7 Street Style Ways to Wear Animal Print This Summer ...
By Vanessa
There are so many awesome ways to wear animal print this summer. I don't think this trend is going away anytime soon so why not embrace it? Animal print adds a fun and youthful vibe to any outfit. When worn right, it can also add a sort of sexiness and sophistication to your look! Check out some of these cool ways to wear animal print and then let me know how YOU love to wear them.
---
1

On Your Dress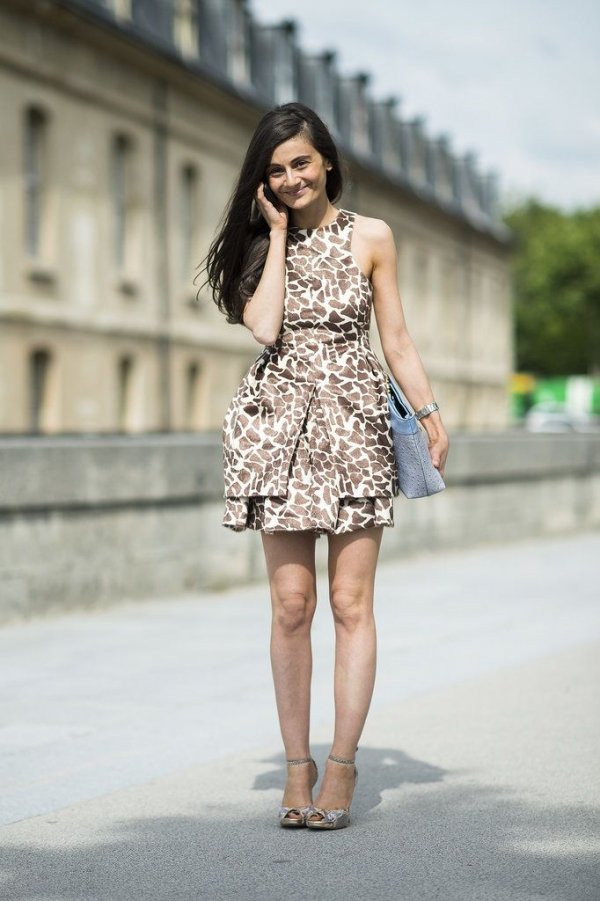 If you want to wear animal print and want everyone to see you in it, go for a printed dress. It's fun and totally fashionable. Usually, you see girls in cheetah/leopard print but my current obsession is the giraffe print! I think it's so underrated and is SO adorable (like neimanmarcus.com). This is just one of the many ways to wear animal print.
2

On Your Jacket/cardigan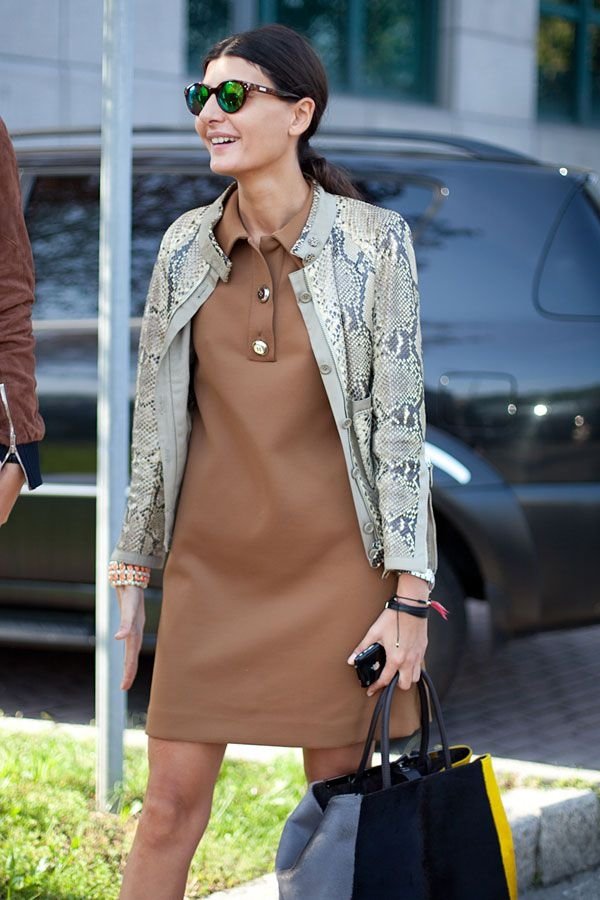 If you're wearing a little black dress or any casual outfit, throw on an animal printed jacket/cardigan. It'll instantly tie togther your whole look and make you look fantastic! I love the idea of pairing a printed cardigan (try macys.com) with a simple summer dress.
---
3

On Your Pants

An easy way to wear animal print is on your jeans or leggings. I like this because you can keep the rest of your outfit simple. For example, I'd pair the printed pants with a neutral color like black or white. The print will serve as a statement piece and you'll be turning heads everywhere you go! I'd also keep it simple with the shoes, going with flats or even some black or white converse.
---
4

On Your Shoes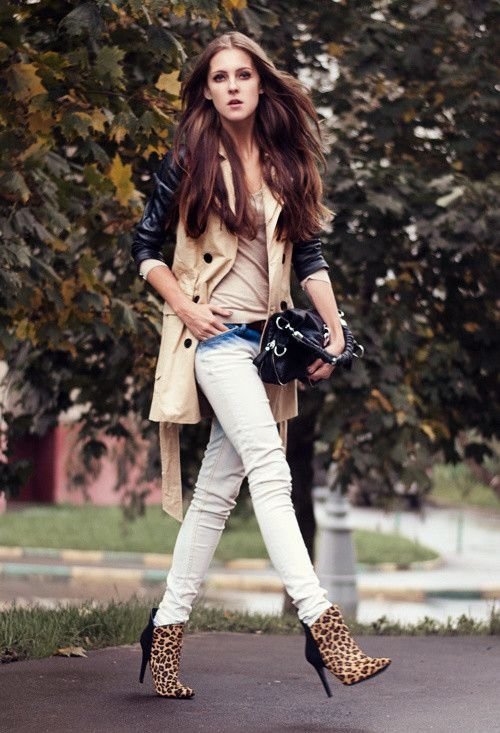 Shoes can easily become the focal point of your outfit, so you always have to make sure that your shoes are fierce! I think animal print shoes are a great addition to any outfit. Keep in mind that it doesn't have to be heels! Animal printed flats/loafers (try lordandtaylor.com) can be just as cute and stylish.
---
5

On Your Purse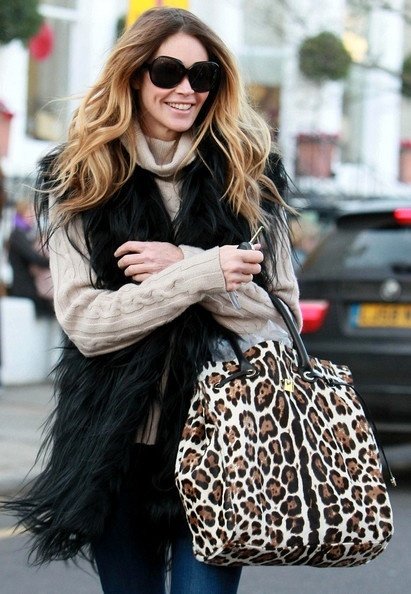 Personally, I'm not a huge "purse" girl. If I was, I'd definitely be rocking a leopard-printed oversized bag. It's the perfect addition to any casual outfit, helping to take it to the next level. You can find some animal printed purses on bloomingdales.com. What kind of outfit would you wear with an animal printed bag?
---
6

On Your Skirt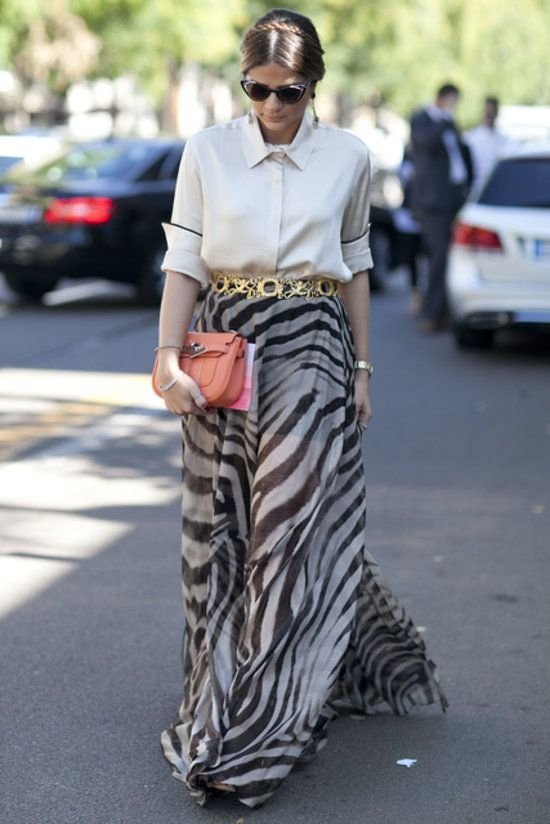 In the summertime, I practically live in maxi skirts. If you're the same way, you can incorporate animal prints ON your skirt! You can find some cool and affordable ones on alloyapparel.com. I would pair the skirt with a white top, so that the print can contrast with it and stand out. Don't be afraid to add some color with a neon handbag!
---
7

On Your Belt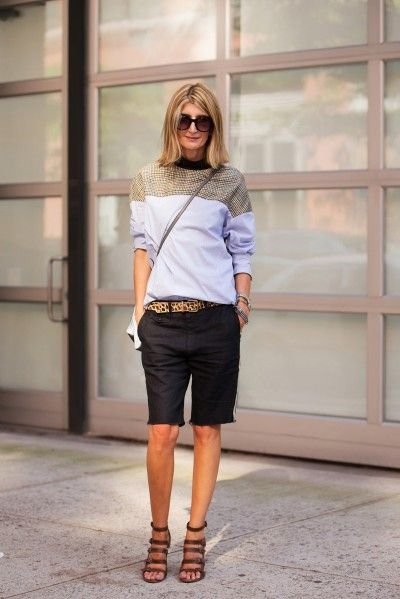 If you don't want your outfit to be "overwhelmed" by animal print, there are subtle ways that you can add it. For example, a thin animal-printed belt would be perfect. You can find some awesome prints on toryburch.com. An animal-printed belt is an easy way to add some pizazz to your outfit. Even though it's a minor detail in your outfit, I have no doubt that everyone will notice it!
Well, there you have it. These are just seven out of many awesome ways to wear animal print this summer. Whether you want your entire outfit to be cheetah-fied, or you'd like to tone it down with just some subtle touches, I'm sure there's a look on this list that's perfect for you. Feel free to share YOUR style/outfit ideas in the comments section. Which look(s) will you be recreating this summer?
---
Comments
Popular
Related
Recent