There are so many awesome street style ways to look boho-chic this summer. You'd be surprised at just how easy (and fun) it is to achieve this stylish look! I'm a huge fan of bohemian style because I think it's really expressive. You'll definitely find me rocking all of these looks this summer! Check out some of the cool ways to look boho-chic and then let me know how you do it!
1

Hair Feathers
I don't know about you, but my hair's usually up for 90% of the summer. It's just easier to deal with the heat that way! A cool way to take advantage of an up-do is to buy some fun feather extensions! You can either get them professionally done at a salon or you can do it yourself at home. It's a really subtle touch that'll get tons of compliments this summer! This is just one of the ways to look boho-chic.
2

Fringe Bags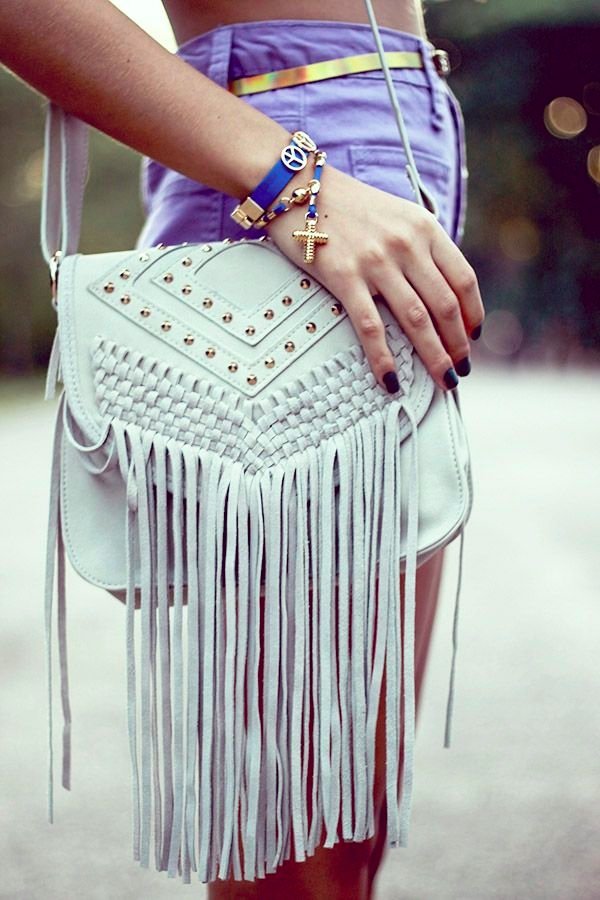 If you want to a boho-style fashionista, fringe bags are a must-have. They are a great addition to any summer outfit! They're flirty and playful while still earning you some major style points. The bohemian style definitely embraces fringes so have fun with it! You can find some awesome fringed cross body bags on shop.nordstrom.com!
3

Beaded Bracelets and Bangles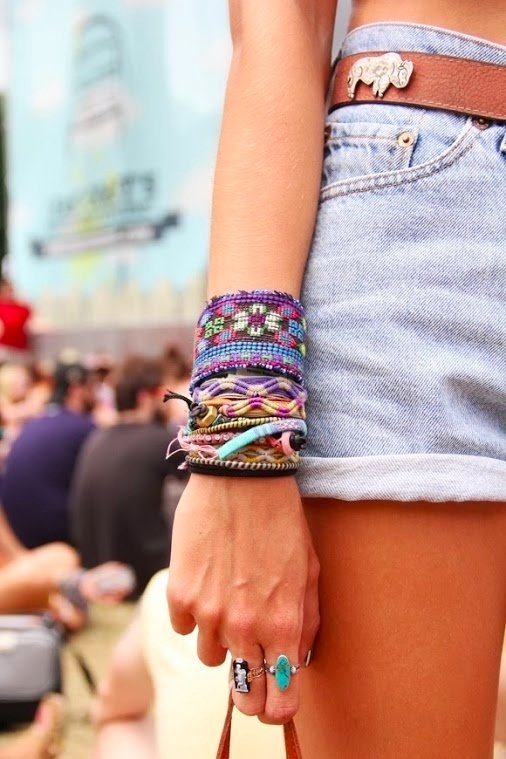 Accessories have the power to turn a completely 'bland' outfit into an extraordinary one. The bohemian style embraces bright colors and patterns. Therefore, you should decorate your arm with some beaded bracelets, bangles and other bright jewelry! There's no such thing as too many accessories or 'too' much color - so feel free to experiment and have fun with your style.
4

'do It Yourself' Boots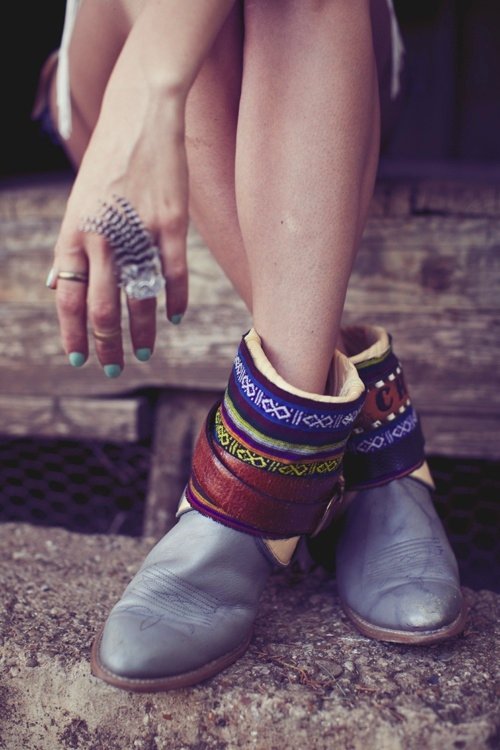 Up for a challenge? Find an old pair of ankle boots or purchase a pair from a local thrift shop. Then, get some of your favorite printed fabrics and have a glue gun handy! It might be a little time consuming but you'll LOVE the results. You can even use old belts and loop them around your boots! It'll look great with any outfit this summer.
5

Flowy Dresses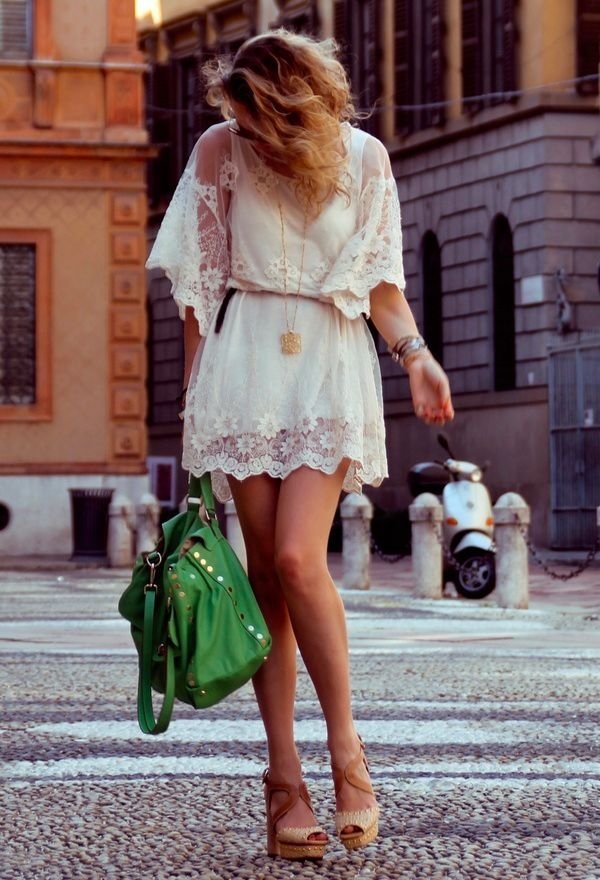 Bohemian style is all about wearing flowy dresses. So, next time you go out, ditch the shorts and tee! Boho dresses are light and airy, making it the perfect style for the warm weather. To take the outfit to the next level, don't forget to add the belt and arm accessories! Accessories are what'll make the outfit really stand out.
6

Stack up on Rings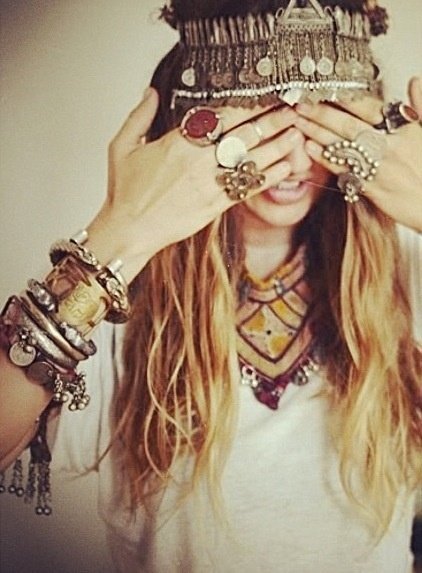 There's no such thing as 'too' many rings in the bohemian style! Stack up on them and feel free to mix and match them all. Personally, I love chunky rings. I think they're so expressive and, of course, stylish! Which types of rings do you stack up on?
7

Hemp Barefoot Sandals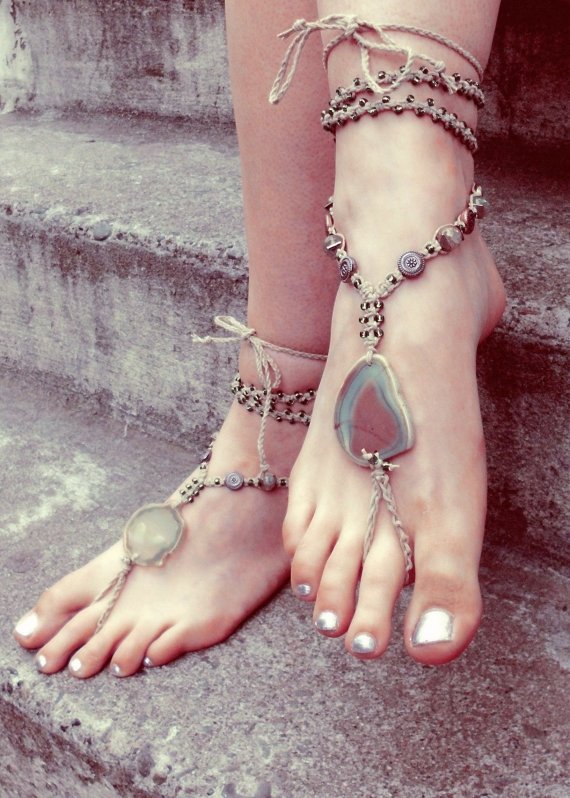 I am OBSESSED with these! It's the perfect way to look boho-chic at your next bonfire. You can find adorable (and totally affordable) ones on etsy.com. You can even get creative and make it your next 'DIY' project! If you're going for the boho-chic look this summer, hemp barefoot sandals are a must-have.
Well, there you have it! These are just seven out of many ways that you can look boho-chic this summer. It's such a cute style and really easy to achieve! How do you manage to look boho-chic all summer long? Share outfit tips/ideas in the comments section!