7 Street Style Ways to Dress like Blair Waldorf ...
By Vanessa
There are so many fun and easy ways to dress like Blair Waldorf. In Gossip Girl, Blair pulls off some outfits that, let's face it, only Blair can pull off. However, that doesn't mean we can't rock a similar style. It's all about being confident in your own skin and being comfortable enough to take fashion risks, no matter what anyone else thinks. Check out some of the awesome ways to dress like Blair Waldorf.
---
1

Color Coordinate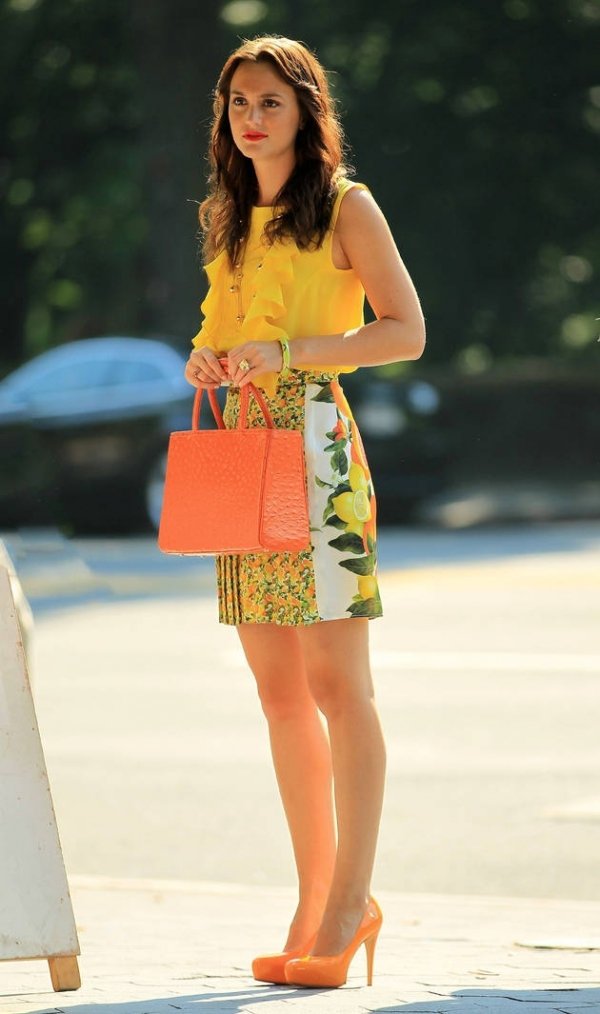 Even though Blair always paired different patterns together, they always coordinated. That's all you need to remember when accessorizing an outfit. For example, if you have a splash of the color red in your outfit, you can coordinate it with a matching red lip! This is just one of the ways to dress like Blair Waldorf.
---
2

Keep It Sleek and Chic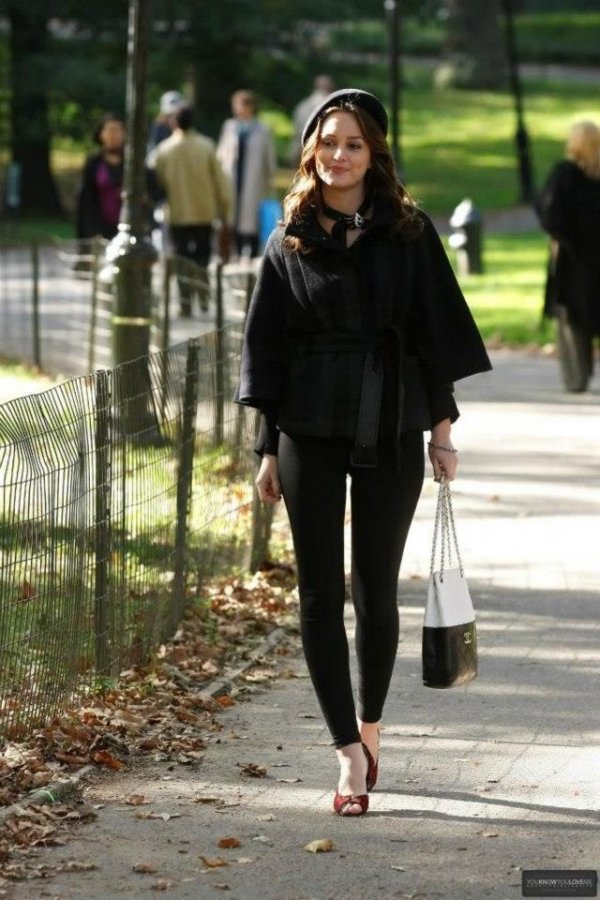 When dressing like Blair Waldorf, always keep things chic. For me, that means rocking an all black ensemble. I think it's sleek, sexy, and sophisticated. You can "Blair" the outfit up by adding a scarf, one of her signature berets, or some colorful heels.
---
3

Professional and Sophisticated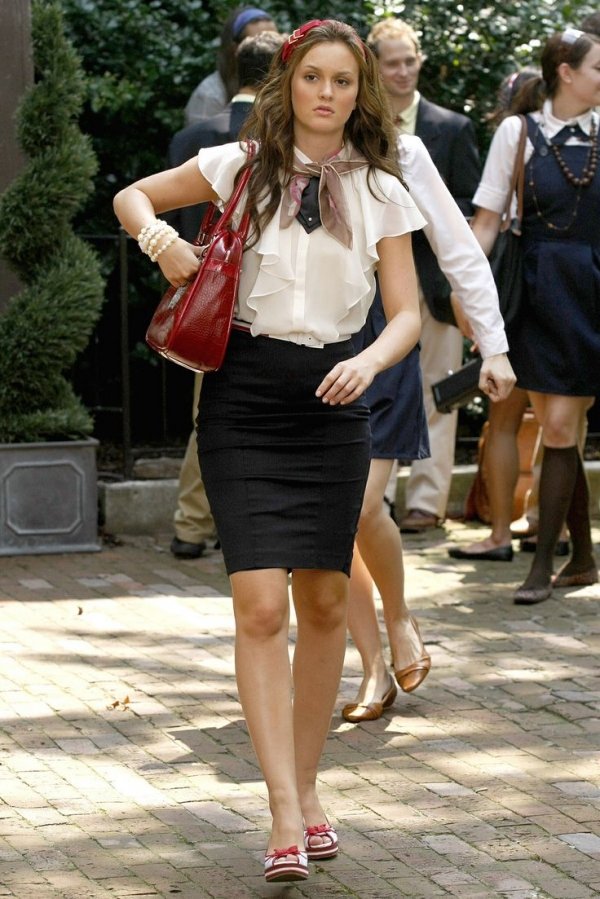 One thing's for sure - Blair always looks like she's ready to take over the world. She always keeps it stylish, professional, and totally sophisticated. To recreate this look, pair a blouse with a black pencil skirt; you can add some color with accessories like a headband, purse, scarf, etc. You'll look very office-ready!
---
4

Dare to Mix & Match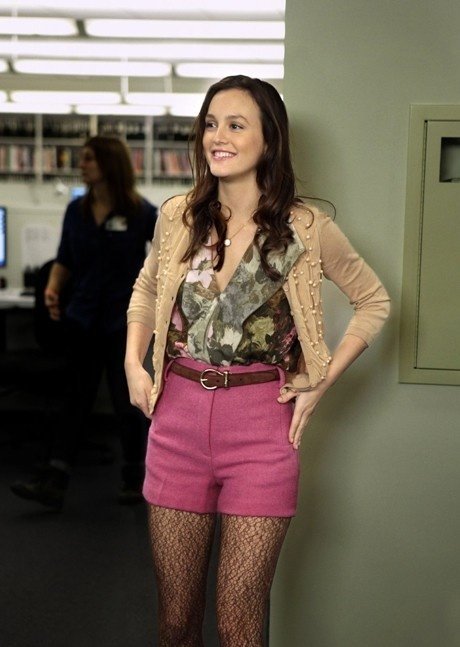 What's the fun in always matching? Blair's never afraid to experiment with different colors and patterns. I've seen so many of her outfits where I think, "Wow, I wouldn't have thought of pairing those two items together but they look awesome!" It's all about the confidence that you carry. If you think you look good, the whole world will think you look good.
---
5

Always Say Yes to Floral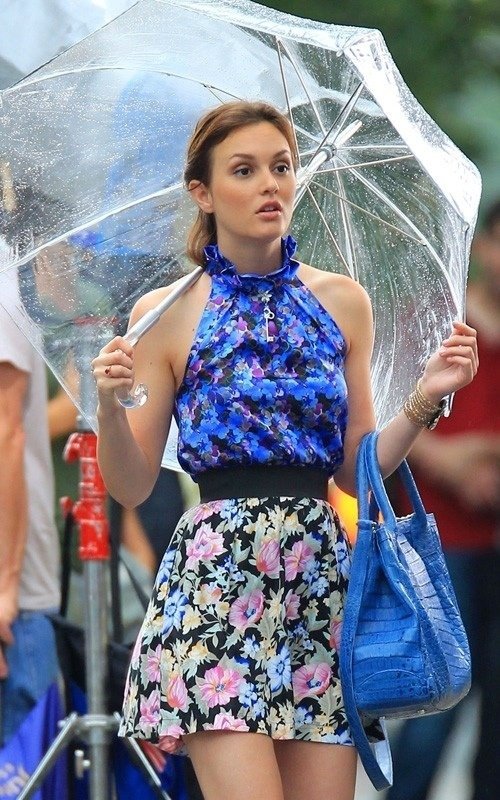 You can never go wrong with floral and Blair definitely knows that. It looks flattering on everyone and it's a huge trend for the summer. I love the idea of mixing & matching two separate floral pieces - as long as the colors coordinate, you'll look amazing! If you think that's too "overwhelming," try an outfit like a floral top with a black skirt.
---
6

Be Daring with Color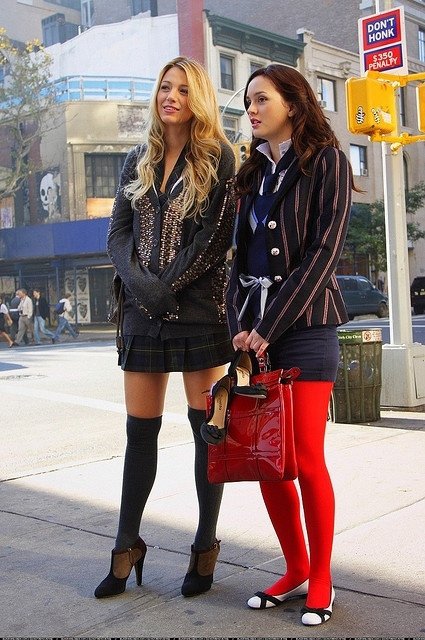 One of my favorite things about Blair's style is the fact that she's so daring. I'm sure you've seen her signature red tights (who knew they could be so cute?!) and the awesome prints she's worn. She's not afraid to make a fashion statement and she's definitely not afraid of having heads turn as she walks on by. We should all be like that!
---
7

Shop Till You Drop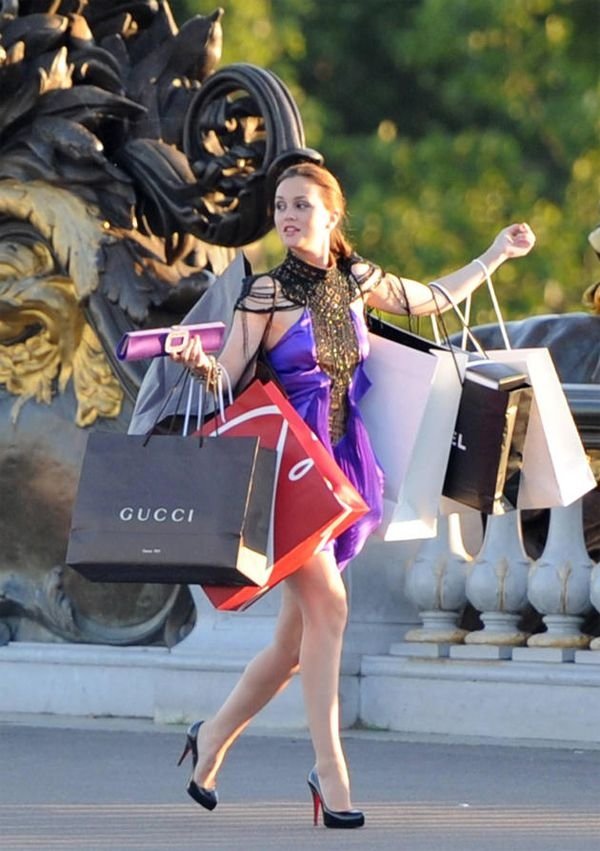 One of the most important things to remember when trying to dress like Blair Waldorf is that you HAVE to keep changing things up. That means you have to constantly switch up your wardrobe and bring in all your new goodies. Of course, not all of us can afford to shop like Queen B does - if that's the case, mix and match some items that you already have and reinvent your style that way!
Well, there you have it. These are just seven out of many awesome street style ways to dress like Blair Waldorf. Even though Gossip Girl is no longer on TV, Blair's still a fashion inspiration to so many girls. She always carried herself with such confidence and always looked fabulous no matter what! How do you like to channel your inner Blair Waldorf?
More
Comments
Popular
Recent