There are so many awesome and street style business looks that you can recreate this fall. Whether you're looking to revamp your wardrobe for the office or just love dressing like you're ready to take over the world, the business chic look will never go out of style. It's timeless and sophisticated - a style all women strive for, right? Check out some of these street style business looks that you can easily recreate this season:
Table of contents:
1

Button-up & Trousers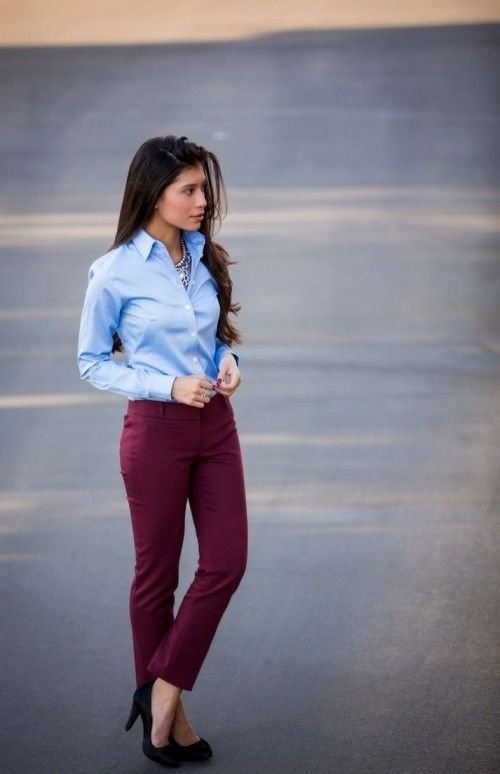 An easy way to create a business chic look is to pair two of the most business-type items together. Those, of course, are a pair of trousers and a collared button-up shirt. Don't be afraid to mix different colors together! This is just one of many street style business looks that you can recreate.
2

Color Blocking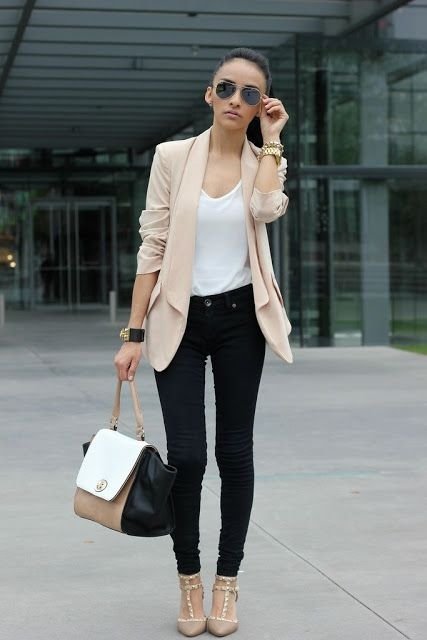 in case you didn't know, color blocking is when you wear multiple solid colors in an outfit. It's easy to accomplish and very stylish! I love the idea of taking a color blocked purse (like this one from express.com) and coordinating the rest of your outfit to match it. Remember, the fall color scheme usually consists of earthy tones like grey, beige, brown, and black.
3

Neutral Hues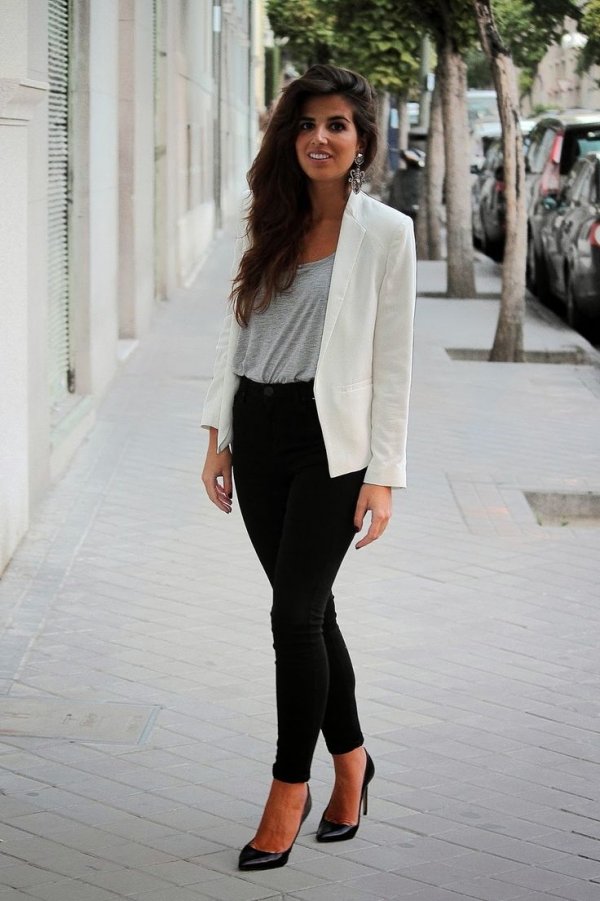 Like I said in the last look, the fall color scheme is made up of neutral colors! You can easily incorporate all these colors into your look. For example, pair some black skinnies with a grey top and throw a beige/white blazer over it.
4

All Black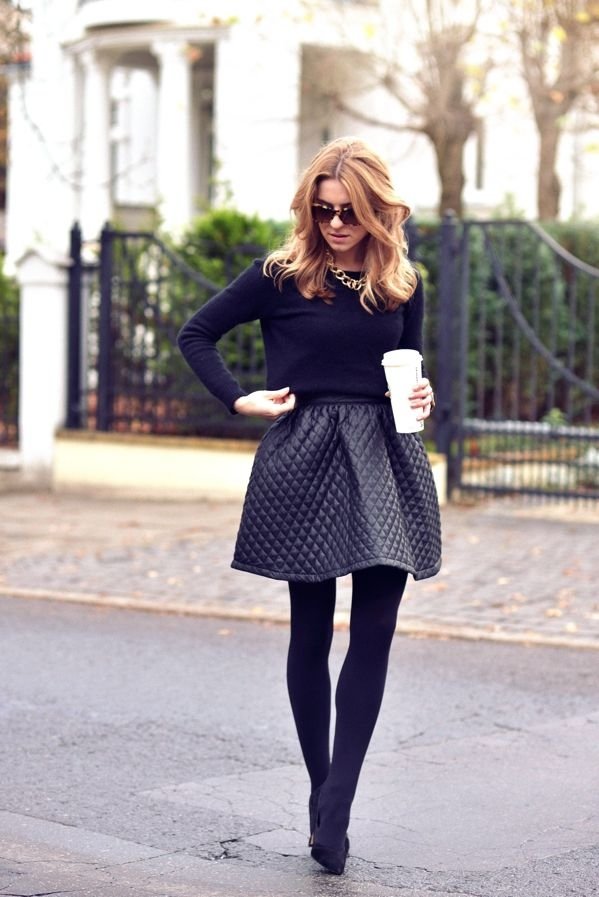 Wearing all black is always a good fashion idea. It's sleek, slimming and can easily be dressed up or down. For a business chic vibe, add some opaque tights underneath a skirt and pair it with a black top. Feel free to add accessories but don't go too overboard!
5

Patterned Pencil Skirt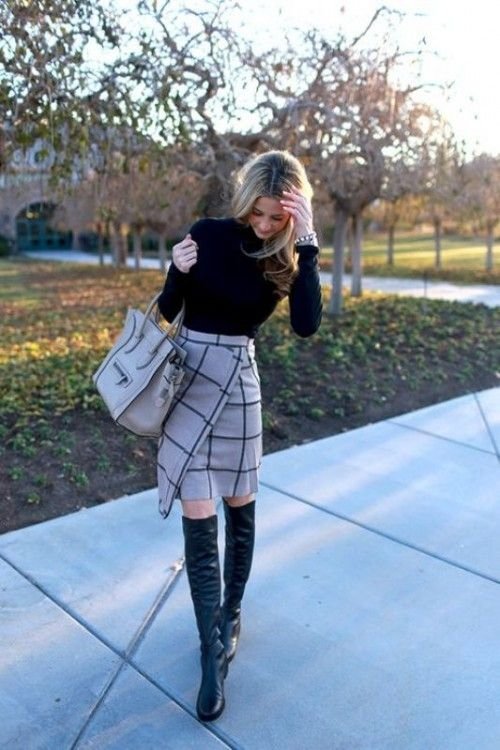 Pencil skirts scream out business chic! Instead of the bland solid colored ones, opt for something that has a pattern on it! It'll add some texture and dimension to your look. I'm a huge fan of the pencil skirt collection on anntaylor.com. You can pair it with a neutral top like a black or white one. If you want to skip out on the stockings but don't want your legs to feel "too exposed," try wearing some thigh-high boots!
6

Animal Print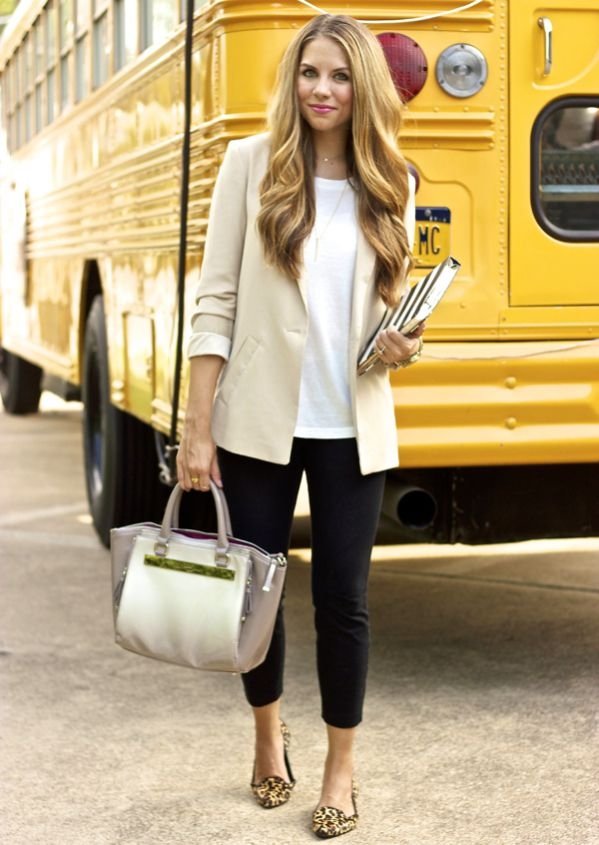 If you're going with a neutral outfit but feel like it might be a little too "boring," there's an easy way you can fix that. How about adding some animal print to the look? It's fun and youthful, making it the perfect addition to any outfit! You can opt for a printed handbag (like this leopard print clutch from us.asos.com) or incorporate the pattern into your outfit in a more subtle way like these flats from ninewest.com.
7

Pleated Skirt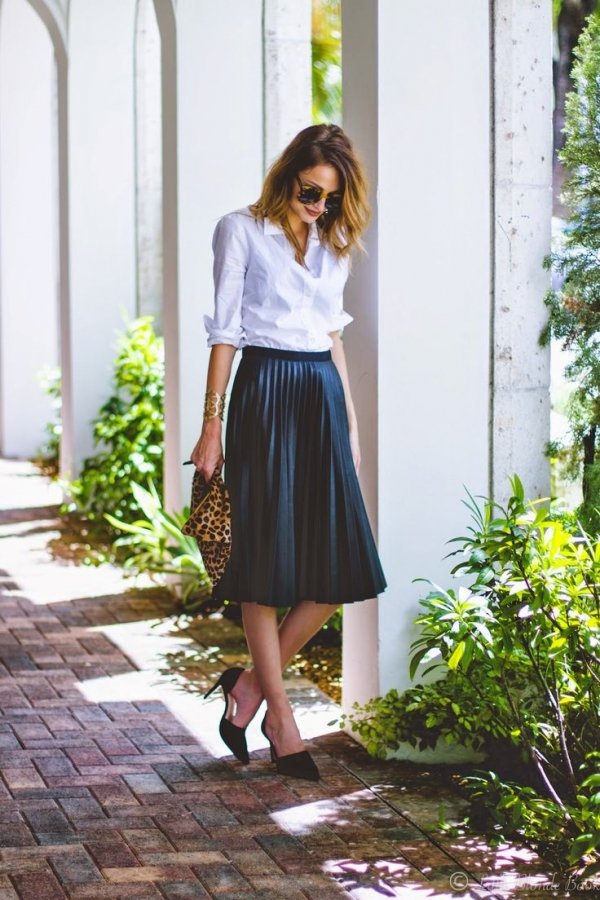 I think pleated skirts are so timeless and so very underrated. All you have to do is pair it with a blouse and ta-da, instant sophistication! I love this pleated midi skirt from us.asos.com - it's available in black and a vibrant green! I would pair the skirt with a white blouse and some classic black or nude pumps. What do you think of pleated skirts - yay or nay?
Well, there you have it. These are just seven out of many awesome street style ways to look business chic this fall. As you probably noticed with the looks on this list, you can totally take some of your favorite summer pieces and rework them into a more fall-friendly outfit. Of the list, which look was your favorite? Which will you be recreating?
Please rate this article