Keeping up with what's "hot" at the moment can be difficult at times and that's why I'm hoping you find this list of this year's spring trends helpful! Whether it's a new print people are obsessing over or a hair color, these are some of the trends you should embrace this year. If you can think of any other ones, please feel free to share them with us all by leaving a comment!
1

Gingham Prints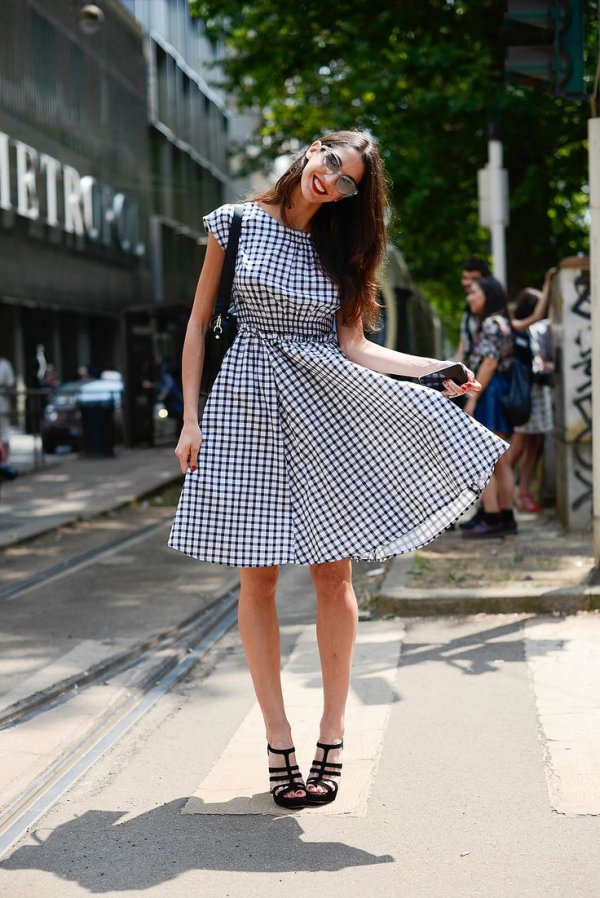 Gingham print is making a big street style comeback this spring! The print was seen all over the runways this past fashion season and will definitely be seen on the streets this year. Whether blown up in size or sexed up in sheers, this definitely a trend to embrace this year.
2

The Fringe Factor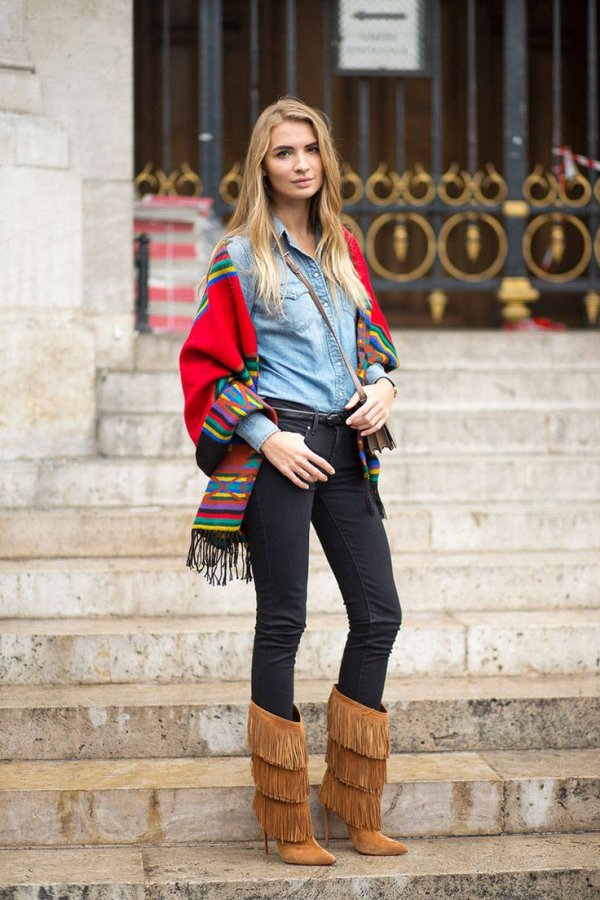 Fringe, fringe, fringe! This spring, you'll see a lot of it. Whether you're wearing the trend on your boots, cardigan, or cross-body bag, it's a cute addition to any outfit. Stock up on some fringed pieces and make sure you save them for the summer carnival season!
3

Overalls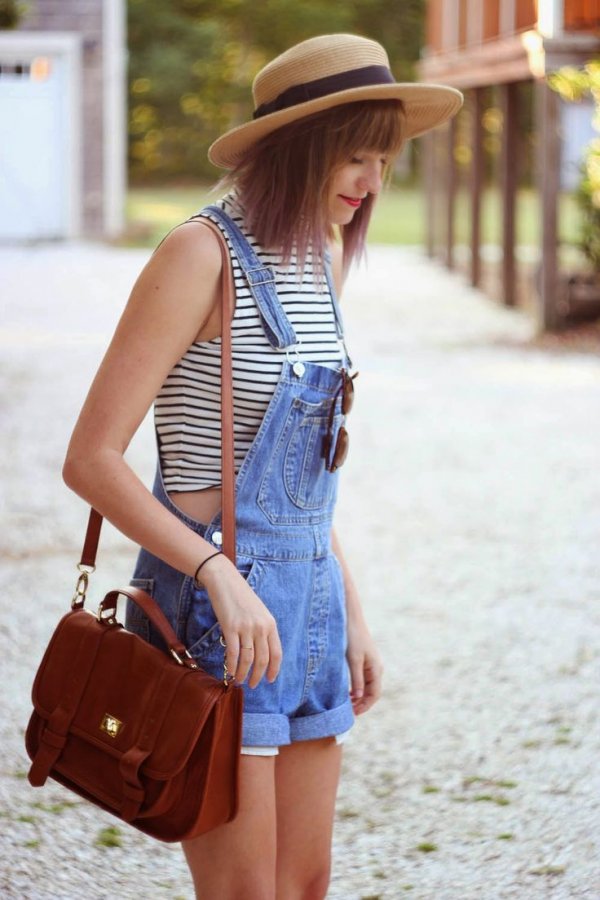 Although some people are NOT fans of the overalls trend, I'm pretty sure it's here to stay. It makes anyone look effortlessly cool and playful at the same time! There are so many outfit possibilities when it comes to wearing overalls but my favorite has to be pairing it with a striped t-shirt. You can find tons of cute (and affordable) options on forever21.com. How would you style it?
4

Ponchos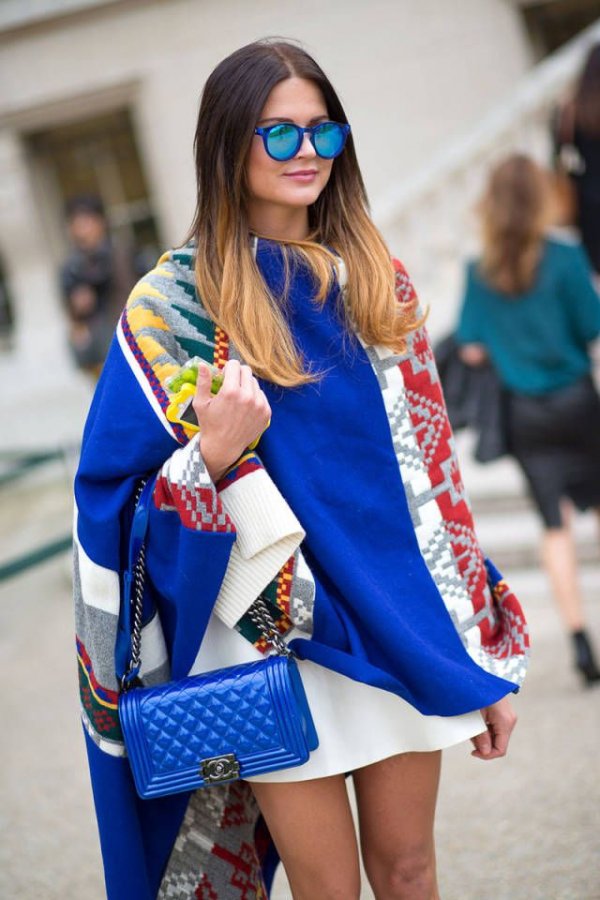 Last fall, it seemed like ponchos were taking over the fashion world. Remember that customized Burberry one?! Well, the trend is still alive this spring. It's perfect to throw on over your outfit when the weather isn't entirely too sure if it wants to be hot or cold.
5

Monochromatic Red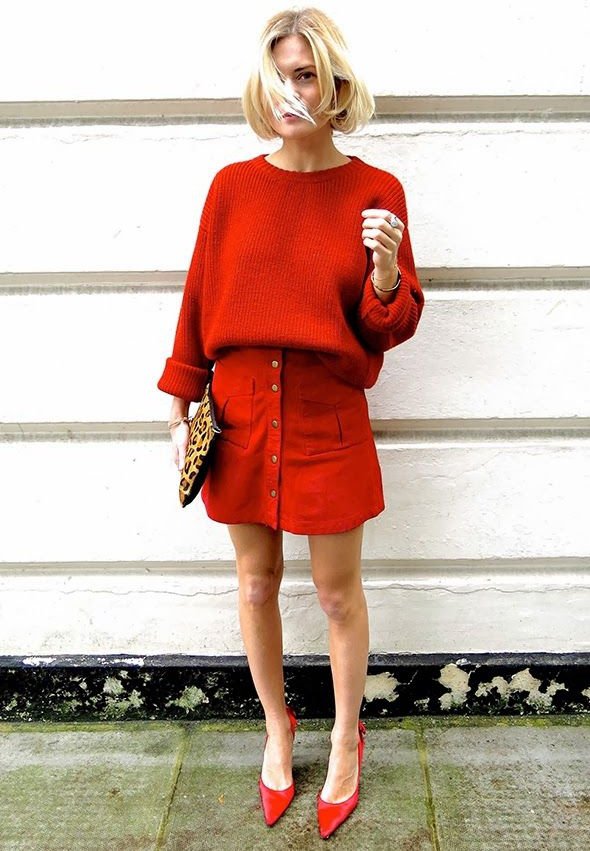 Monochrome has always been very popular but this season, the go-to color is red. It's easy to see why it's so popular: the color compliments everyone's skin tone and immediately makes you look like a fiery goddess. There are so many different ways that you can wear the trend - skirt + top, dress, etc.
6

The Shirtdress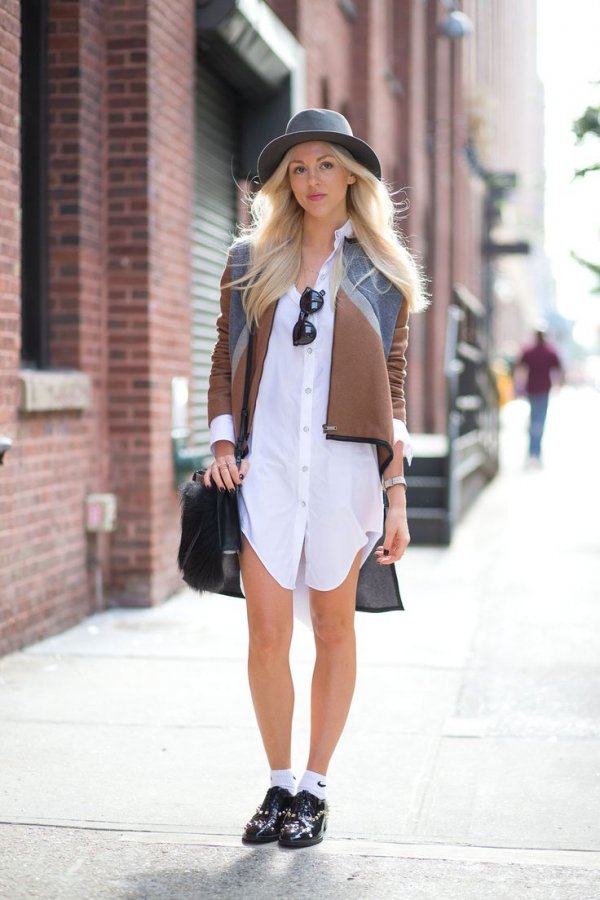 This trend isn't necessarily new but it's definitely spiked in popularity this season. It's got a menswear feel to it but you can easily dress it up and make it look and feel girly, edgy, whatever you'd like! To make it girly, you can add a belt, some heels, and a clutch. To make it edgy, converse and a leather jacket will do the trick. Can you think of any other ways to wear the shirtdress?
7

Pastel Hair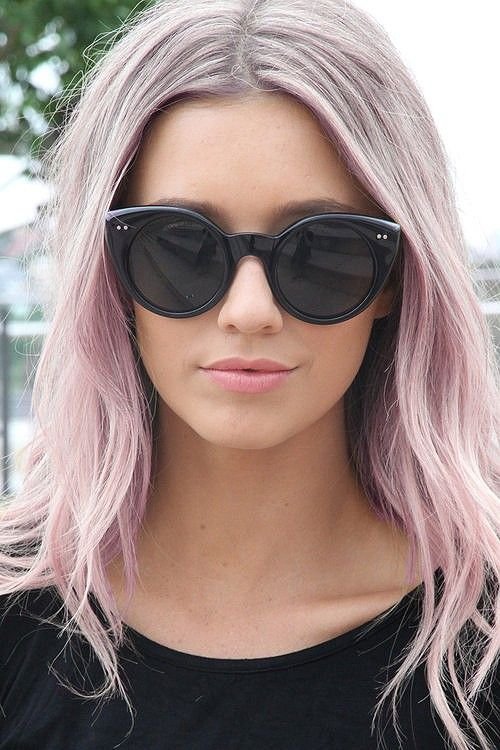 Yup, the pastel-colored hair trend is back. I'm actually a big fan of this trend even though I'm not brave enough to take the plunge myself! Stars like Debby Ryan and Hilary Duff have recently changed up their hairstyles for the springtime and it's obvious that they were inspired by this trend. Which pastel color would you want?
So, there you have it. These are just seven (out of many) spring trends to embrace this year with your street style! Which of these are your favorites? Do you know of anything else that's going to be popular this season? Share your thoughts and ideas in the comments!
Channce
yes, the rest? Eh....