7 Street Style Ways to Wear Lace This Fall ...
By Vanessa
There are so many awesome street style ways to wear lace this fall. It's one of my personal favorite fashion trends because it looks good with anything and on anyone. What more could you ask for? Wearing lace is really popular in the summer but there are definitely ways that you can transition the trend into your fall wardrobe! Here are some neat ways to wear lace this fall:
---
1

Heels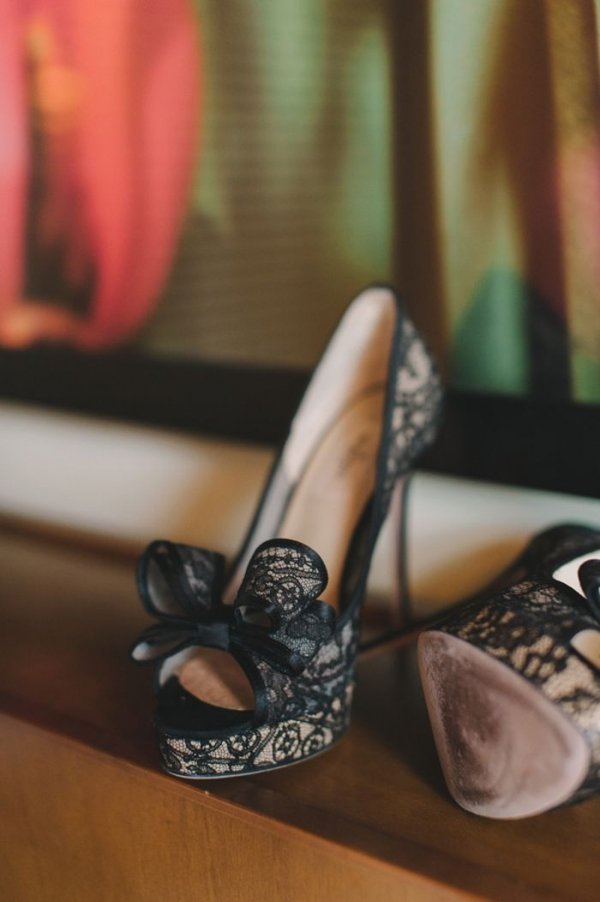 I'm in love with the idea of wearing lace-covered heels. Talk about making a fashion statement! Shoes can easily make or break an outfit and I think that if you break out a pair of heels (like these from macys.com), you'll definitely have all eyes on you. Make lace-covered heels your fall go-to heels! This is just one of the many cool ways to wear lace.
2

Sweatshirt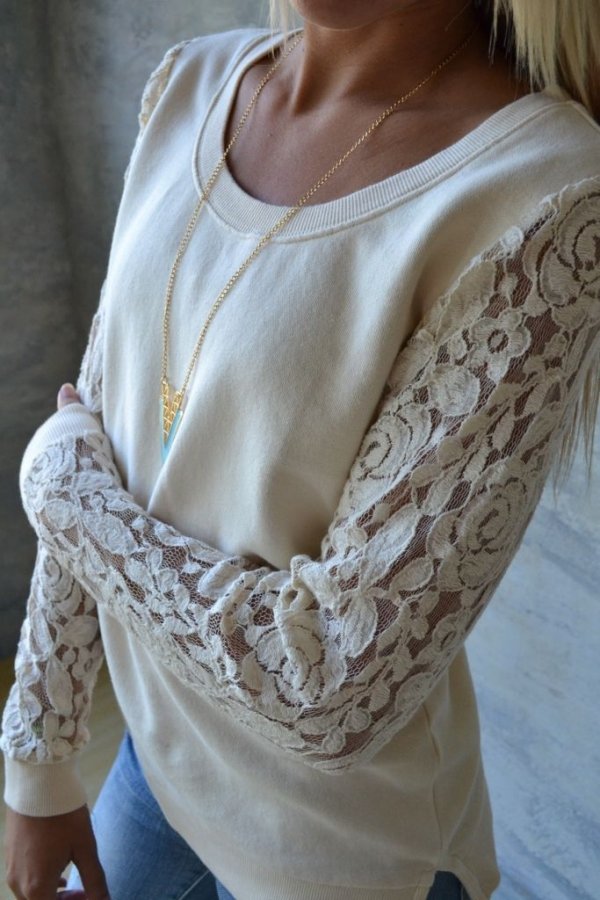 One of the easiest ways to wear lace is on your sweater or blouse! I'm obsessed with this one from hm.com and it's the perfect way to add some style points to your outfit. Lace instantly adds a touch of sophistication and sexiness! Which color would you want to wear? I personally love white and/or black!
---
3

Cat Ears Headband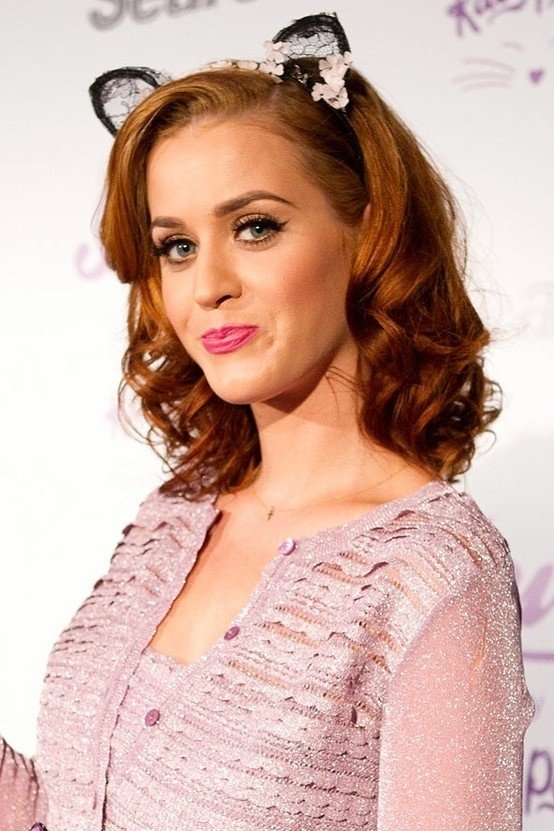 Cat ear headbands have spiked in popularity ever since famous faces have been seen wearing them! I'm sure you've noticed pop superstar Ariana Grande wearing them - I mean, she wears them in her music videos, on stage during performances, and even when she's just hanging out at home. Katy Perry's also a fan of the trend! You can find lace cat ear headbands from modcloth.com!
---
4

Maxi Skirt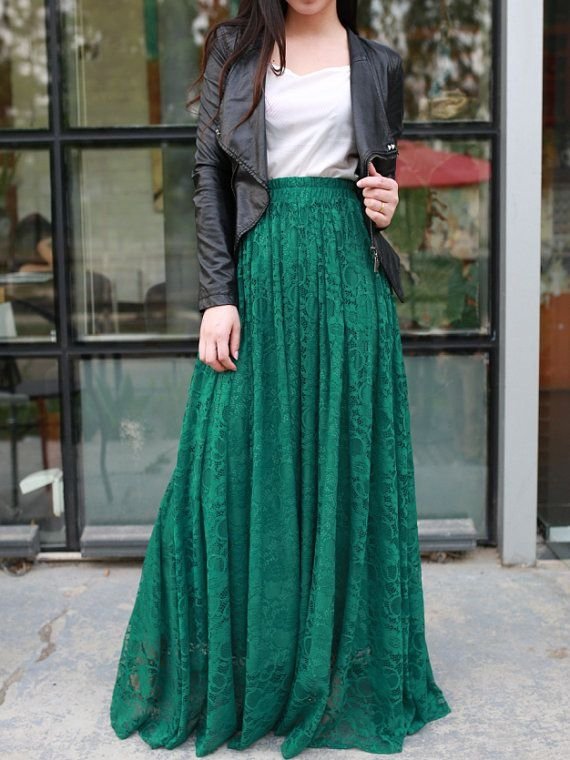 I'm obsessed with the idea of wearing a floor-length lace maxi skirt and pairing it with some edgy pieces like a tailored leather jacket! I think it's the perfect balance between rocker and girly. Best of both worlds, right? You can find some awesome lace maxi skirts from hm.com for a very affordable price!
---
5

Dress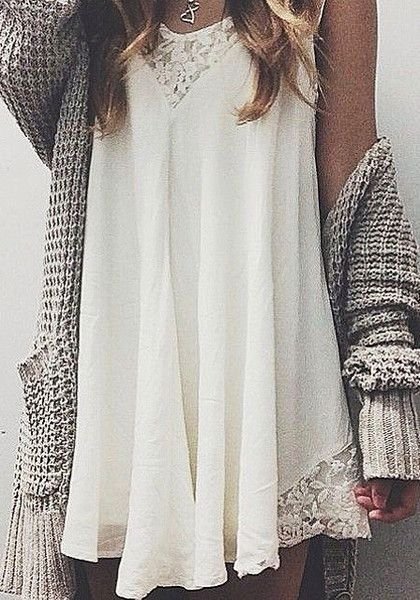 Whether it's a full lace dress or one with some lace accents, dresses are super cute for the fall season. You can throw an oversized cardigan over it or pair some stockings underneath it to deal with the season's breezy weather. One of my favorite looks is wearing a lace camisole-type dress (like this one from us.asos.com) with a knitted cardigan.
---
6

Bustier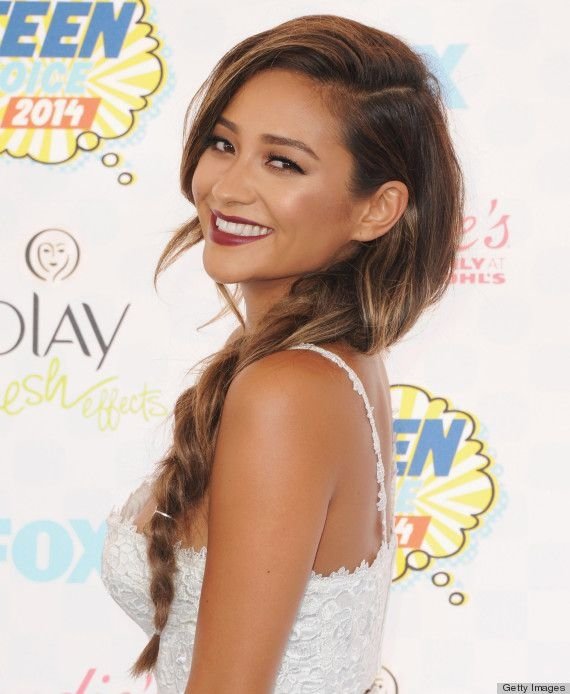 Lace bustiers were a huge trend in the summer - stars like Pretty Little Liars' Shay Mitchell, Ariana Grande, and Kim Kardashian have all worn the trend and it's easy to transition the piece into the fall. For example, if you're pairing the bustier with some high-waisted jeans, simply throw a cardigan over it for a fall-friendly feel.
---
7

Pop of Color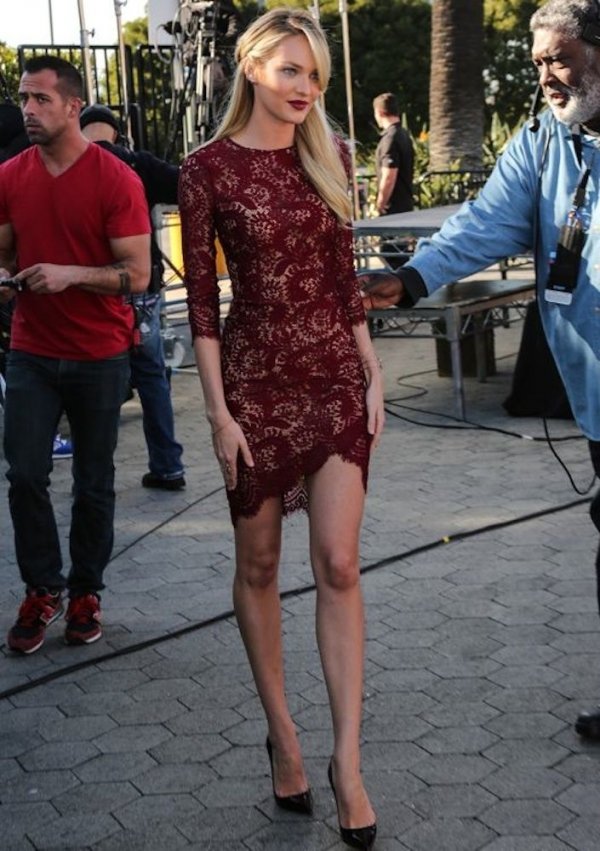 Lace doesn't always mean black and white. You can totally use lace as your outfit's pop of color by wearing a bold color like red! It's definitely eye-grabbing and will make you look and feel sexy and sophisticated. I'm actually obsessed with this red dress from hm.com! It's perfect for any special occasion.
Well, there you have it. These are just seven out of many cool street style ways to wear lace this fall! It's definitely a trend that's here to stay. Which is YOUR favorite way to incorporate lace into your fall wardrobe? Share tips and ideas in the comments!
---
Comments
Popular
Related
Recent