7 Street Style Ways to Look Cozy and Chic This Winter ...
By Vanessa
There are so many street style ways to look cozy and chic! There's no rule that says you have to give up one or the other, right? All you have to do is find the perfect balance between comfort and fashion. Hopefully, with these tips, you'll discover new and easy street style ways to look cozy and chic!
---
1

Try a Cape or Poncho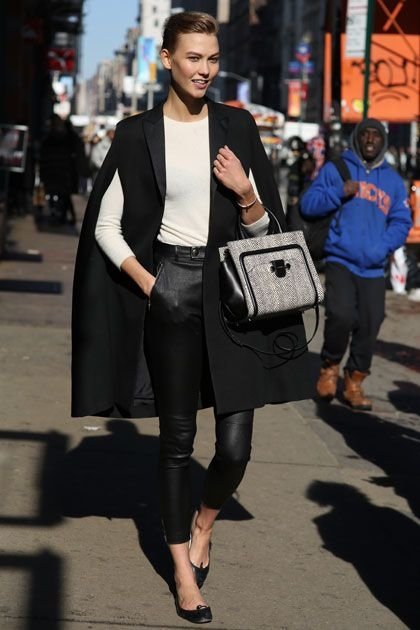 Capes and ponchos are all the rage this winter season! You can go one of two ways with it: choosing a solid color with minimal embellishment OR embracing the whole '70s boho trend with a striped or fringed cape. I am obsessed with the Krystal Pullover Poncho from freepeople.com. For $48, it's well worth the purchase! What kind of style would you like? This is just one of the many street style ways to look cozy and chic!
2

Oversized Sweaters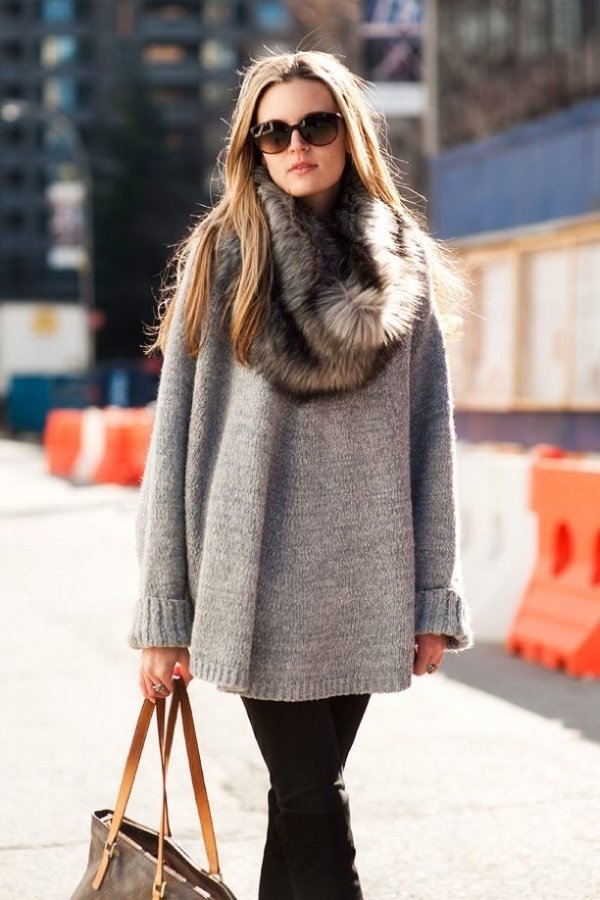 Who doesn't love a good oversized sweater? They're a must-have for the winter time! Pair it with some leggings and some knee-high boots for a comfortable and fashionable look. You can choose between a graphic sweater or a plain one for a monochromatic feel. If you don't have any oversized sweaters in your closet, it's time to stock on some, girlfriend!
---
3

Small Backpack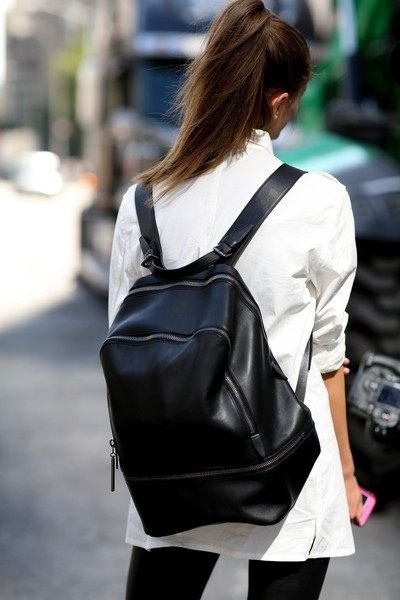 If you think backpacks can't be considered "chic," think again. They can easily be just as grown up and sophisticated as the shoulder bags you carry around! My personal favorites are the faux leather ones from Forever 21. You can really add a "tomboy chic" vibe to your look. Would you trade your regular purse for a small backpack?
---
4

Evening Flats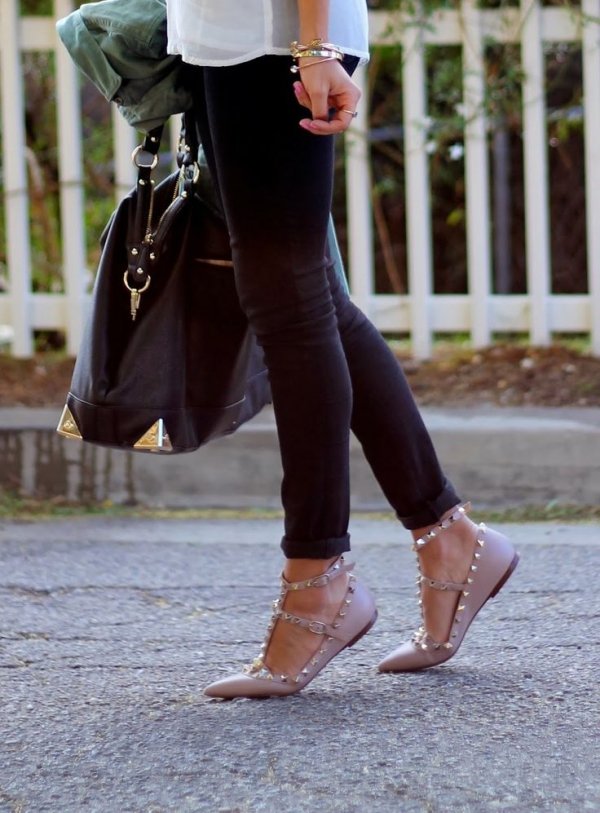 Ditch the high heels this season and opt for some evening flats! You'll be a lot more comfortable and your feet will be thankful for it. I love the Pink Faith Gipsy Ombre Glitter flats from us.asos.com; they'll add spark and personality to any outfit!
---
5

Wide Leg Pants

I've always been a big fan of this trend. If you shy away from wide leg pants in fear of not being able to "pull it off," I promise you that you can! You can pull off anything if you wear it with confidence. I love the idea of pairing some white wide leg pants with a basic black top. Black and white is always classic and timeless; you can never go wrong with it!
---
6

Big Blanket Scarf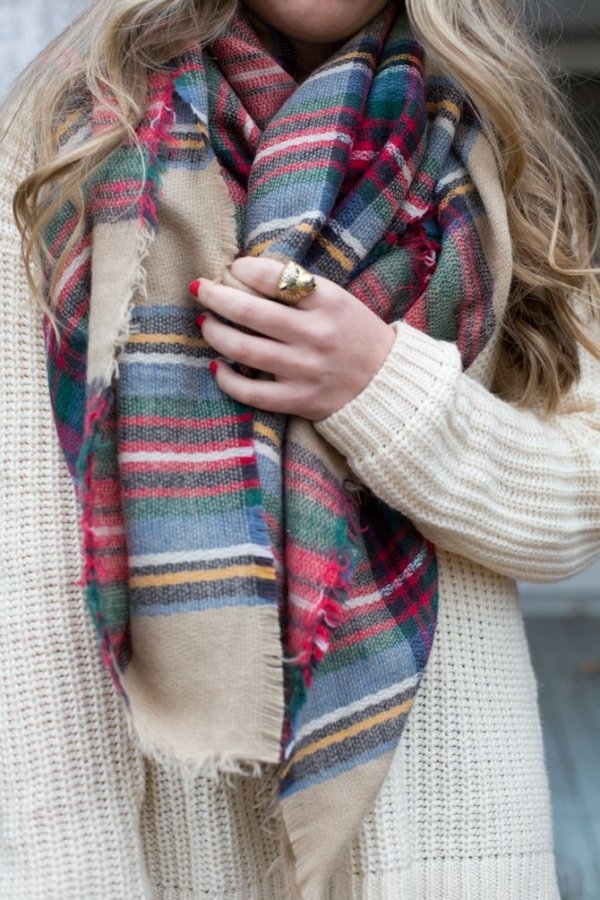 What better way to stay bundled up this winter than with a big cozy scarf? It's the perfect accessory and the perfect addition to any outfit! Try the oversized Demi Boucle scarf from freepeople.com ($48) or the Mixed Stripe Blanket from us.aritzia.com that doubles as a scarf of wrap ($70!)
---
7

Menswear-inspired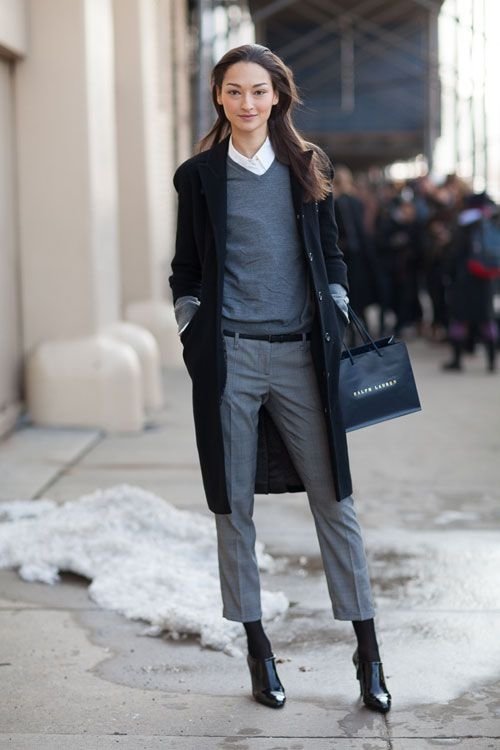 The menswear-inspired trend has definitely spiked in popularity this year. It's very easy to achieve this look! Stick to tailored items like collared shirts, which you can layer under v-neck sweaters. Pair them trousers or leggings and a big trench coat. You'll definitely look fashionable and I'm sure you'll be feeling comfortable all day.
Well, there you have it! These are just seven out of many cool street style ways to look cozy and chic this winter. Who said you have to sacrifice fashion for comfort, right?! How do YOU like to be stay cozy chic? Share your tips in the comments!
---
Comments
Popular
Related
Recent