9 Street Style Date Night Outfits to Recreate ...
By Vanessa
Date night outfits should be cute, comfy, and a little different from your everyday ensembles. Fashion should always be fun because it's an expressive outlet! You can totally take your regular day-to-day outfits and dress them up with accessories and heels to transform them into date night outfits. Hopefully this list will leave you feeling inspired!
---
1

Edgy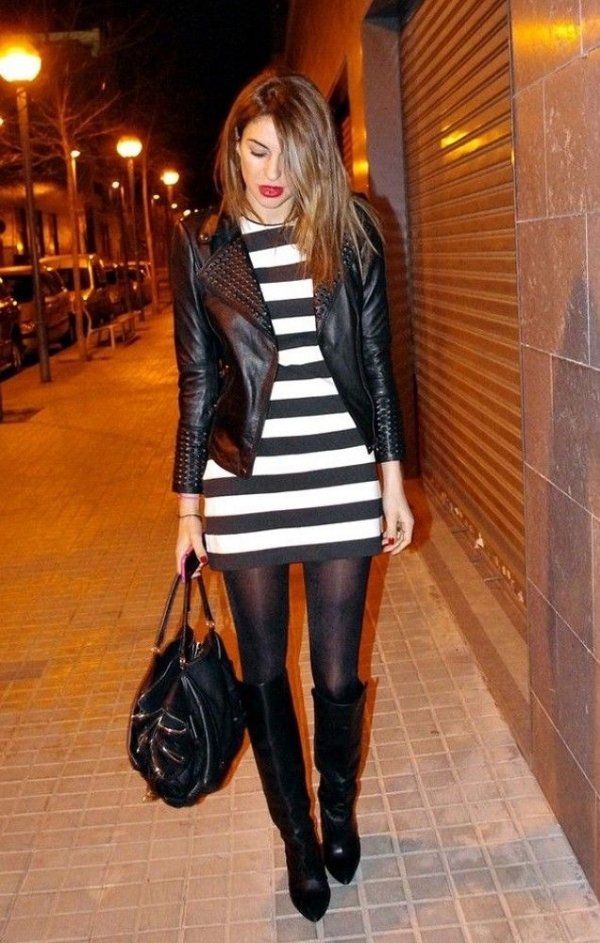 If you don't feel like being a girly-girl for your date night, add some edge to your look! A good leather jacket and some bright red lips can easily make your look totally bad-ass. How do you like to make your outfits a bit more edgy? This is just one of many awesome date night outfits that you can recreate.
2

Casual Chic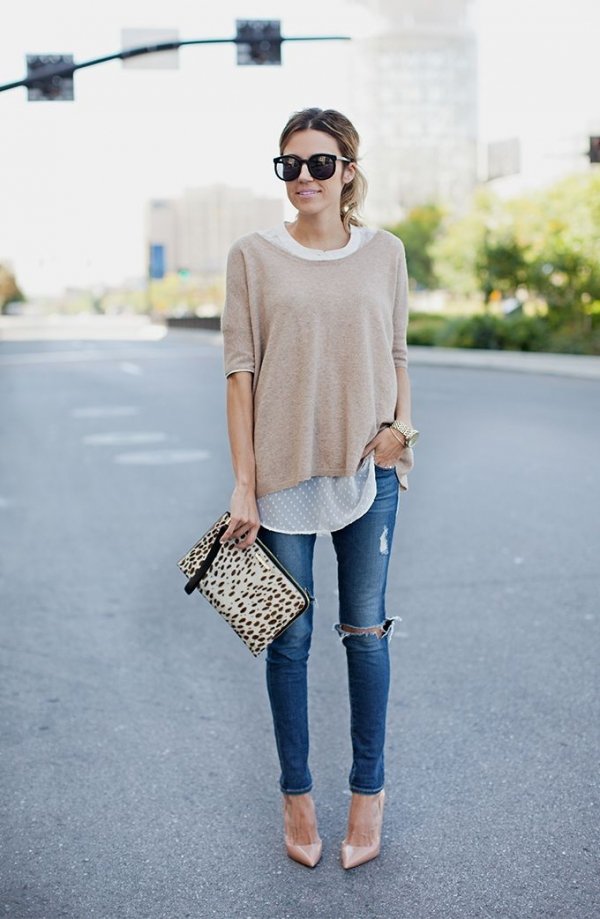 Who said casual can't be chic at the same time? We all know that heels can do wonders for an outfit! Wear an oversized sweater (a fall wardrobe necessity) and layer it over a simple blouse. Leggings or jeans will suffice for the bottom half of your outfit and your pointy-toe heels will finish off the look. Effortlessly cool, right?
---
3

Lace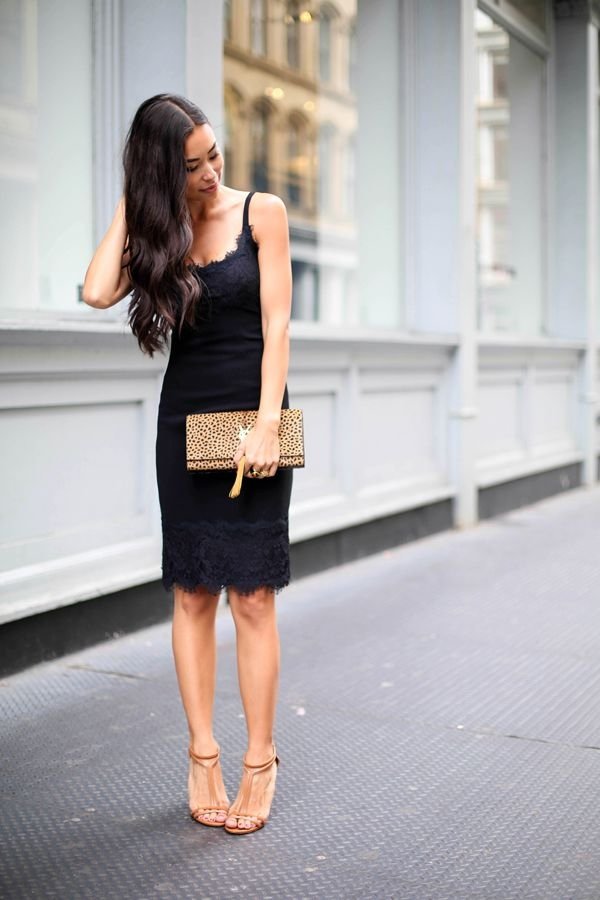 Lace can instantly give your outfit the sexiness you desire. I love it because even though it's sexy, depending on how you wear it, you can make it look cute and girly. Try a black lace dress (like this one from hm.com) and spice it up with some animal print! You can wear the print on your shoes or on your purse!
---
4

Long Sleeve Dress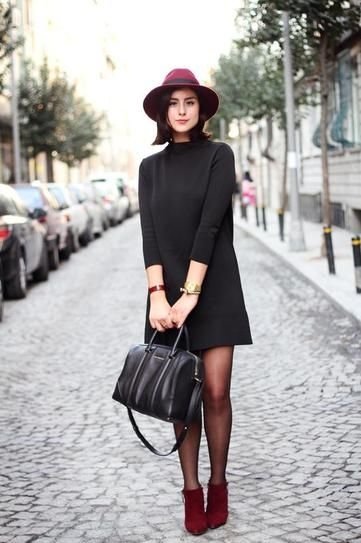 If you don't feel like layering up with coats and sweaters, opt for a long sleeved dress. You can never go wrong with a black one - right, ladies?! Since you're wearing black, add some color to your look. You can do this with cute ankle booties or a floppy hat - both should be on your fall must-have shopping list!
---
5

Boyfriend Jeans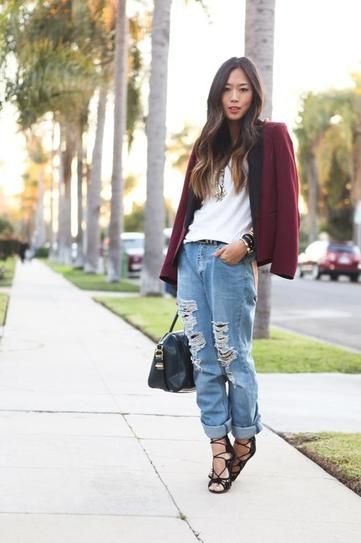 Already wearing jeans and a tee? Well, for date night, you don't need to change. You just need to dress those items up! Throw on a blazer over your tee - it's amazing how effective those can be. Add some pumps on your feet and bam! Your casual errand-running outfit is ready for date night.
---
6

Midi Skirt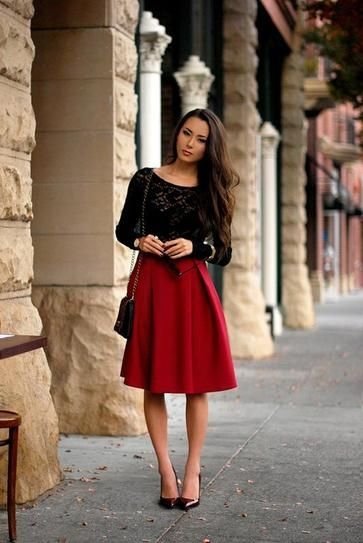 A lot of people forget just how chic and sophisticated a good midi skirt can make you look. Pair a colored skirt (or even patterned if you want) with a neutral color like white or black. You can even opt for a lace top, it'll instantly add some sexiness to your look while still keeping things modest!
---
7

Print + Coat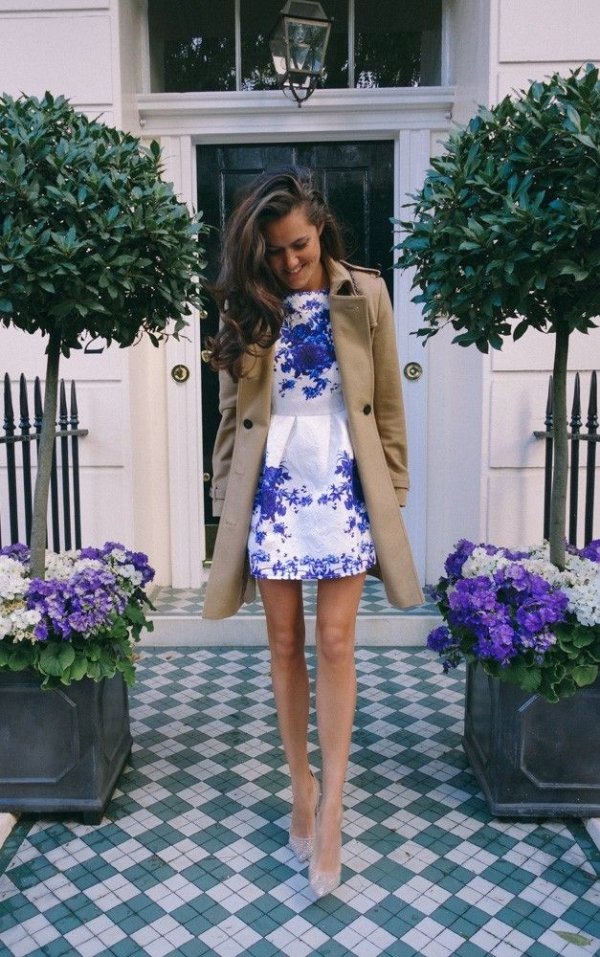 Every girl needs to have a trench coat handy in her closet. Trust me, you'll be glad you have it. It's perfect to throw on in the colder fall days and once you take it off, you can reveal that awesome dress that you're wearing underneath! Have fun with the print - I usually choose floral because, well, I'm a floral print maniac.
---
8

Tomboy Chic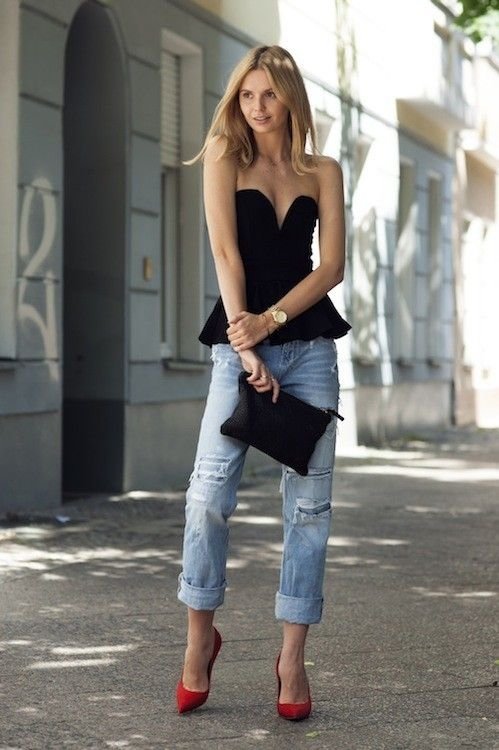 I love the idea of wearing a "boyish" piece and pairing it with some really feminine ones. Boyfriend jeans are my favorite because they're casual and comfortable but can easily be dressed up and make them date night-appropraite. Since the jeans are a bit slouchy, wear a tailored top. Peplum tops are ideal because they're fitted and have that little flare! As for the bag and accessories, don't be afraid to get creative. Wear some bright heels or flats and finish it off with a clutch!
---
9

Denim on Denim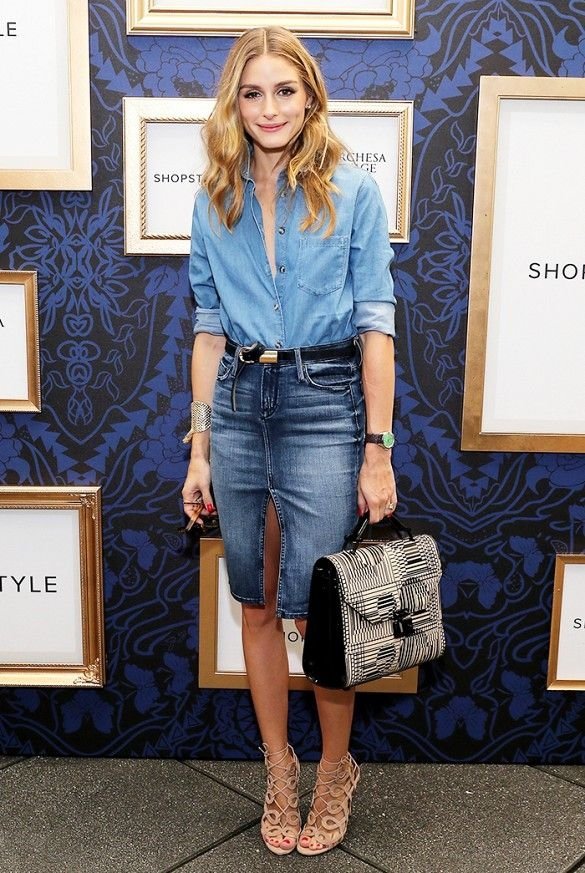 The denim on denim trend is beyond popular this season! Celebrities like Olivia Palermo, Jennifer Lopez, Kim Kardashian and more have been sporting the look and it's so cool and understated. You can dress it up with eye-catching heels and accessories that'll be perfect for your date night! The key to wearing denim on denim is wearing two different shades. Pair a dark wash denim skirt (or jeans if you prefer) with a light wash chambray shirt! You can keep the shoes a neutral color or spice it up with a bold and bright one.
Well, there you have it. There are so many awesome and easy ways to look absolutely fabulous for your date night! Of the list, which look is your favorite? Which will you be recreating for your next night out with your hubby?
---
Comments
Popular
Related
Recent