7 Street Style Ways to Mix Leather and Denim This Fall ...
By Vanessa
There are so many fantastic ways to mix leather and denim this fall. On their own, both pieces can easily make a fashion statement. So, it's only natural that these pieces find a way to work together! Check out some of the cool ways to mix leather and denim and then let me know how YOU like to wear them!
---
1

Layering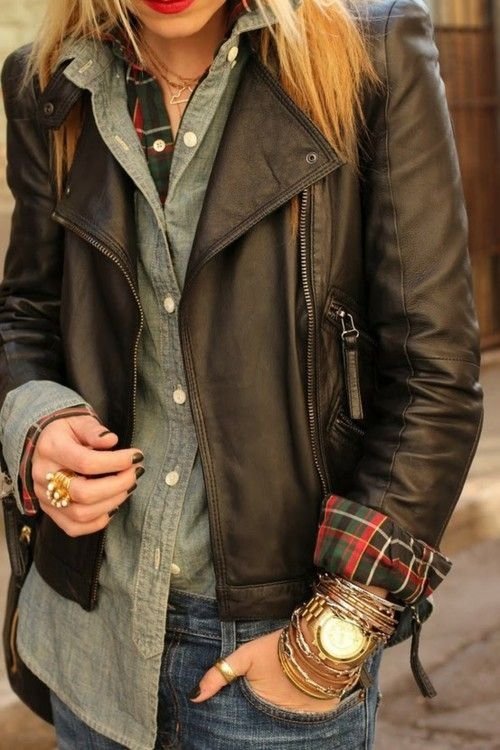 One of my favorite things about fall fashion is being able to layer! You truly get the best of both worlds - style and comfort. That's basically what we all want, right ladies? To create a similar look to this, pair a chambray shirt underneath a leather jacket! You can even layer a shirt underneath the chambray one if you feel like doing so! This is just one of many cool street style ways to mix leather and denim this fall.
---
2

Leggings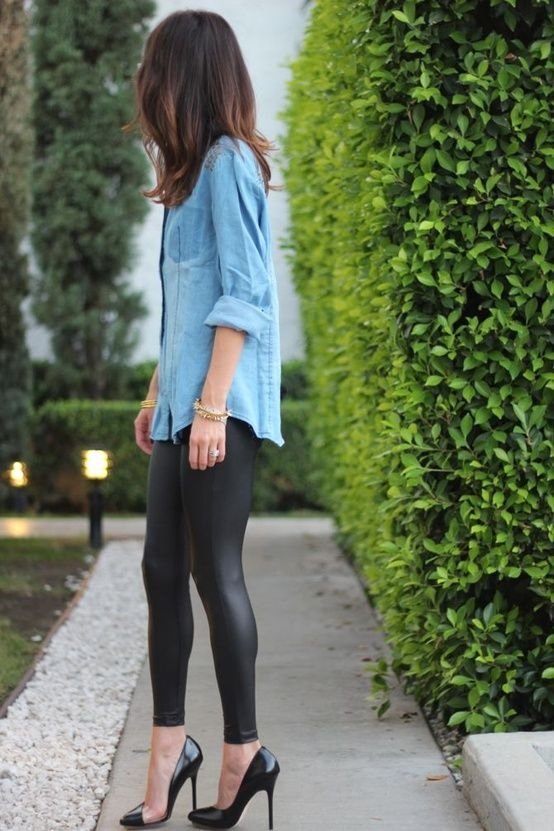 Every girl should own at last one pair of leather leggings. I mean, as soon as you put them on, you instantly feel more edgy and badass! The awesome thing about mixing leather and denim is that the denim can easily tone down the leather leggings so you won't feel like it's too "overwhelming" in your look. I would pair an oversized chambray shirt over the leggings and add black pumps! Or, for a more casual look, you can even go with boots or classic converse.
3

Jacket + Skirt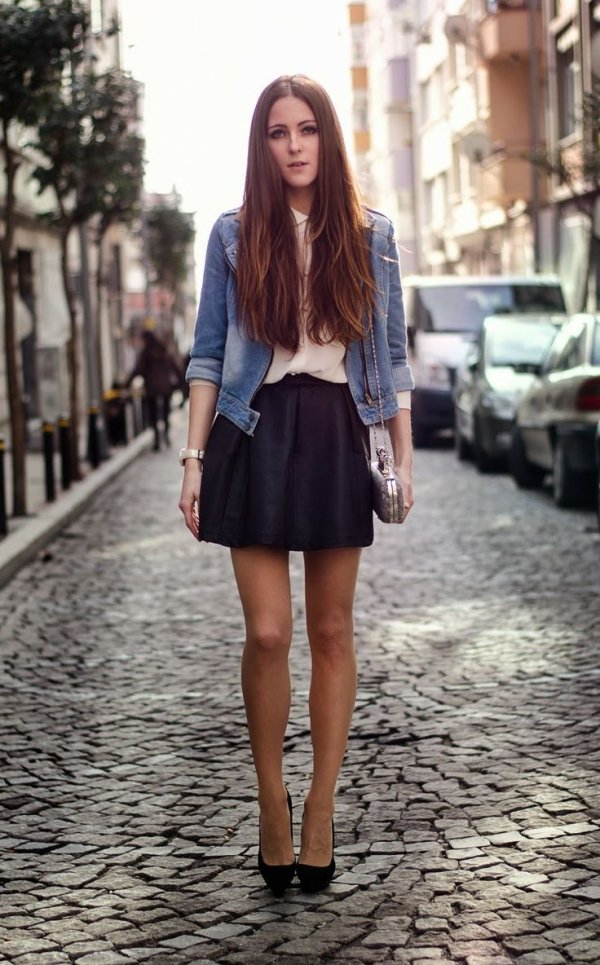 If leather leggings aren't your thing, how about a leather skirt? You can easily make it look casual or even business chic! If you're going for a casual look, opt for a faux leather skater skirt from forever21.com! If you want a more business-chic vibe, try this pencil skirt from macys.com! You can complete both looks with a denim jacket!
---
4

Denim Vest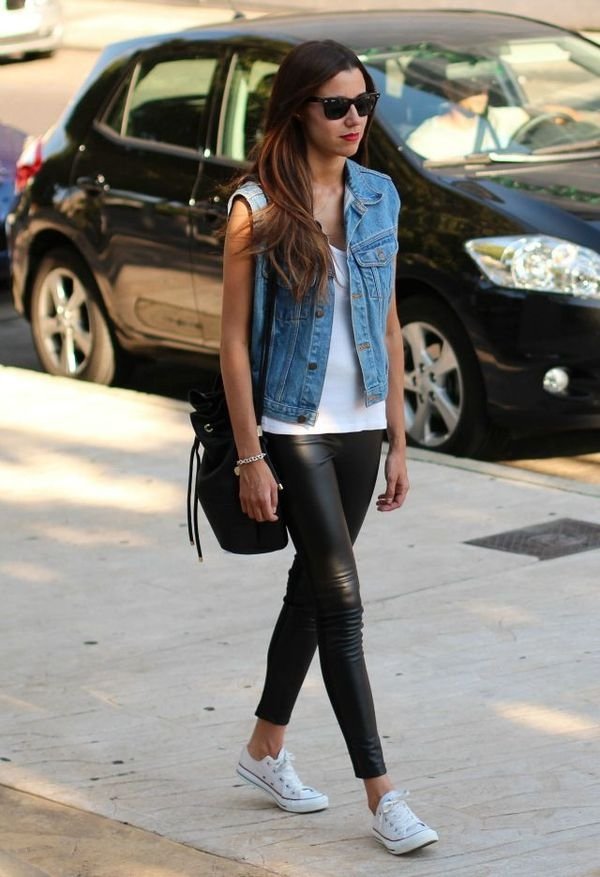 Denim vests are a great transitional piece that can help bring your style into fall. Every girl should have one stashed away in their closet because it's really a great addition to any outfit! If you're wearing a denim vest, you can incorporate leather into your outfit with some cool leather leggings or even a leather skirt!
---
5

Bag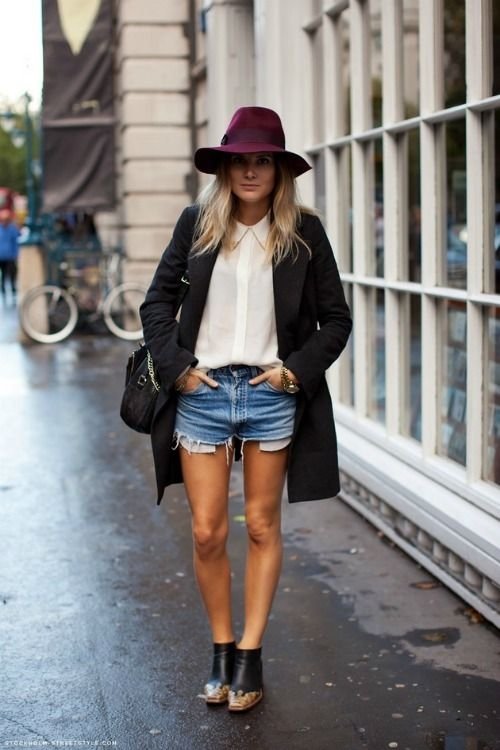 An easy way to incorporate leather into your outfit is simply by wearing a leather bag! I am a huge fan of cross body bags because they're stylish, small, and totally convenient. You can find some cool leather cross body bags from urbanoutfitters.com! I would add the bag to a simple jeans + tee outfit. How would you pair the two?
---
6

Denim and Colored Leather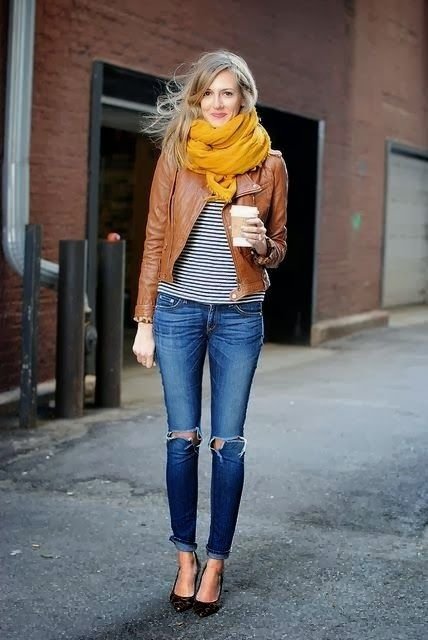 Leather doesn't always have to be black, ya know! Personally, I am obsessed with this colored faux leather jacket from forever21.com! You can throw it over a casual tee and some distressed skinny jeans for a fall-ready look.
---
7

Leather Vest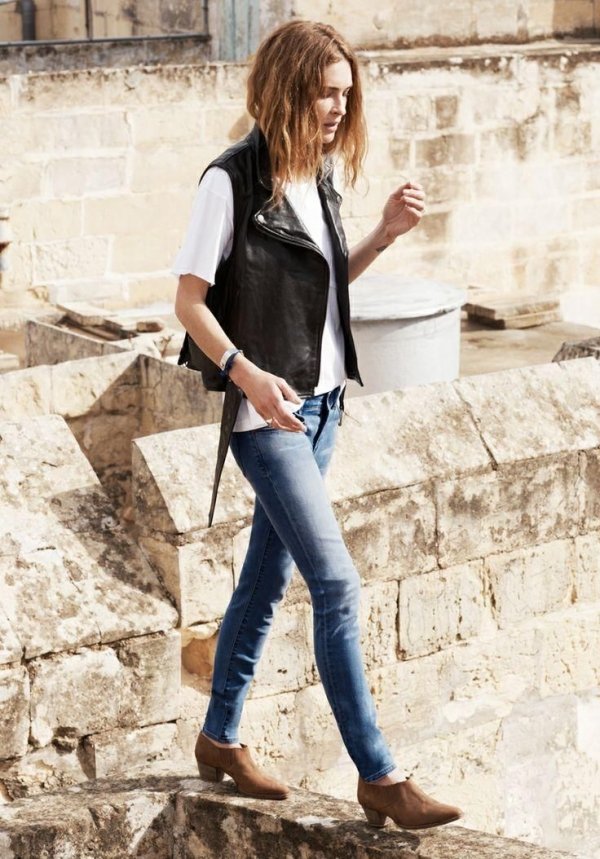 We've already established how fabulous denim vests are but a leather one can be just as effective in "edging" up your outfit. Try this vest from macys.com and add it to one of your casual outfits!
Well, there you have it. These are just seven out of many awesome street style ways to mix leather and denim this fall! Are you a fan of mixing these two statement-making pieces? Of the list, which look is your favorite?
More
---
Popular
Recent