7 Street Style Ways to Wear a Draped Jacket ...
By Vanessa
There are so many awesome and easy ways to wear a draped jacket this fall. The trend has become incredibly popular with big names like Olivia Palermo and Miranda Kerr wearing it. Whether you're actually wearing a draped jacket or just have one, well, draped across your shoulders, there are so many ways to look chic and fabulous with one. Check out some of the cool ways to wear a draped jacket this fall and if you have any fashion tips, share them in the comments!
---
1

Neutral Color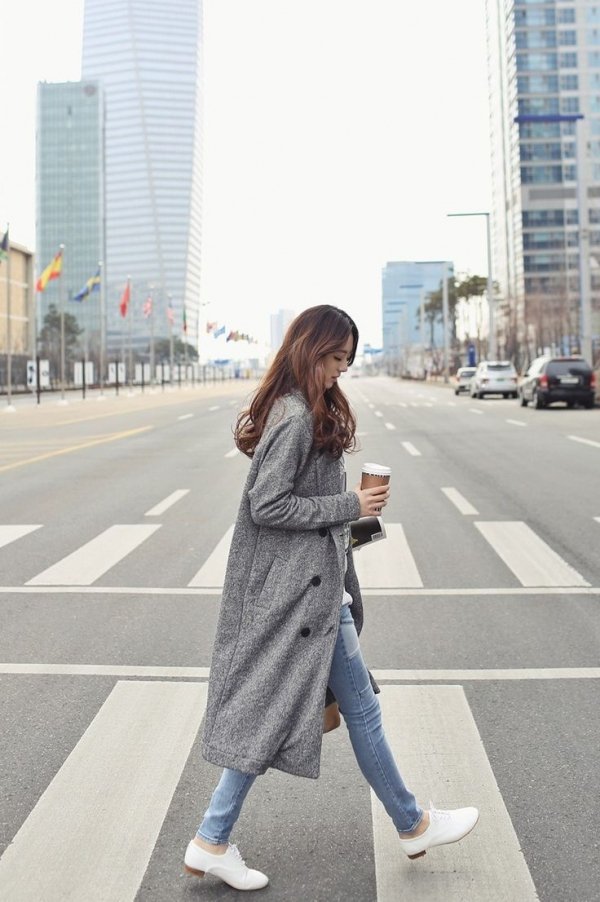 While the summer was all about bright and fun colors, fall is more about earthly and neutral tones. I would go toward colors like grey, beige, and black. Those colors totally fit the fall color scheme. Wear the flowy coat over a casual outfit or, if you prefer, just drape it across your shoulders. This is just one of many cool ways to wear a draped jacket.
---
2

Oversized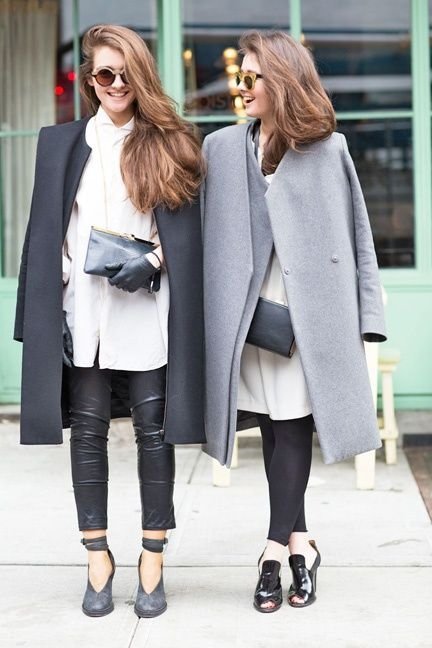 It's always fun wearing oversized items, right? Of course, you have to pair them with a tailored outfit or you'll just look like you're drowning in clothes! Take any casual fall outfit - whether it be a tee paired with denim, a blouse paired with leather, or even a dress over stockings, and take it to the next level by adding a draped jacket like this one from jcrew.com.
---
3

Draped Leather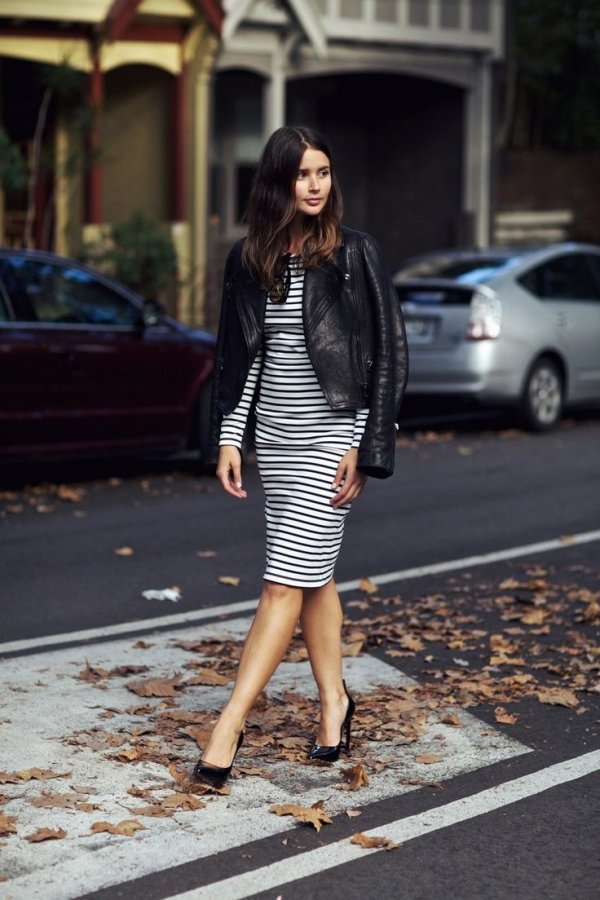 Leather jackets seem to be popular all year round. I love the idea of throwing one over a dress because it's the perfect balance between girly and edgy. If you don't want the leather jacket to overpower the rest of your look, just drape the jacket over your shoulders.
---
4

Casual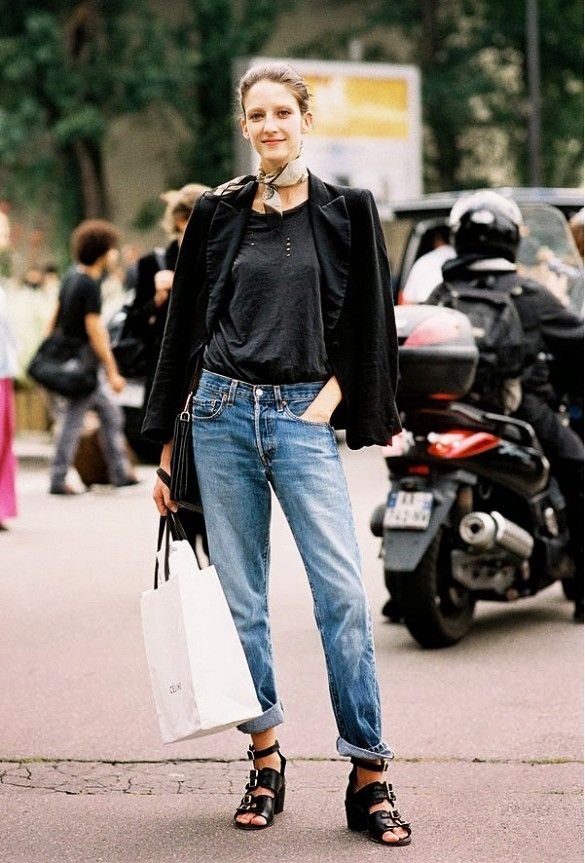 If you like to keep things casual with a simple tee paired with boyfriend jeans, there's still a way that you can wear the draped jacket trend. If you want to add a business chic feel to the look, try draping a blazer over the outfit. If you want to keep the casual feel alive, you can try draping an oversized denim jacket over the look.
---
5

Draped Trench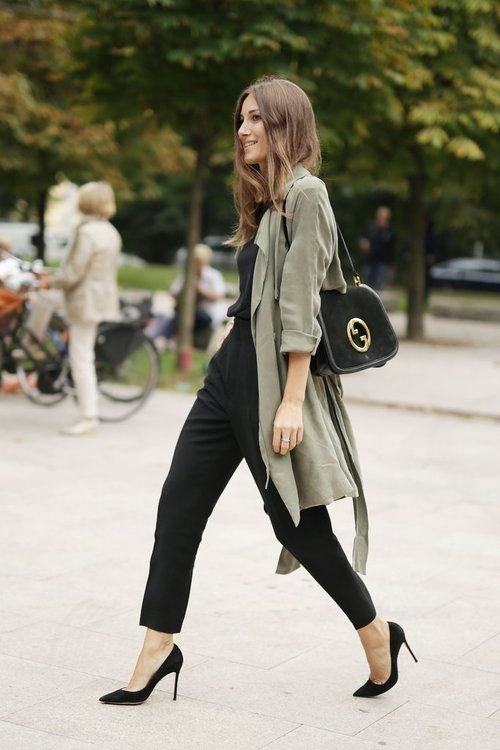 Every girl needs to have a trench coat in her closet. I love this slouchy belted trench coat from forever21.com. The silky fabric creates a hint of movement as you walk! It's a beautiful taupe color and I would definitely throw it over an all black ensemble. You can use the draped trench coat to break up a chic all black outfit and add some color.
Julia
& #7 are my favourite!...
---
6

Edge up a Girly Look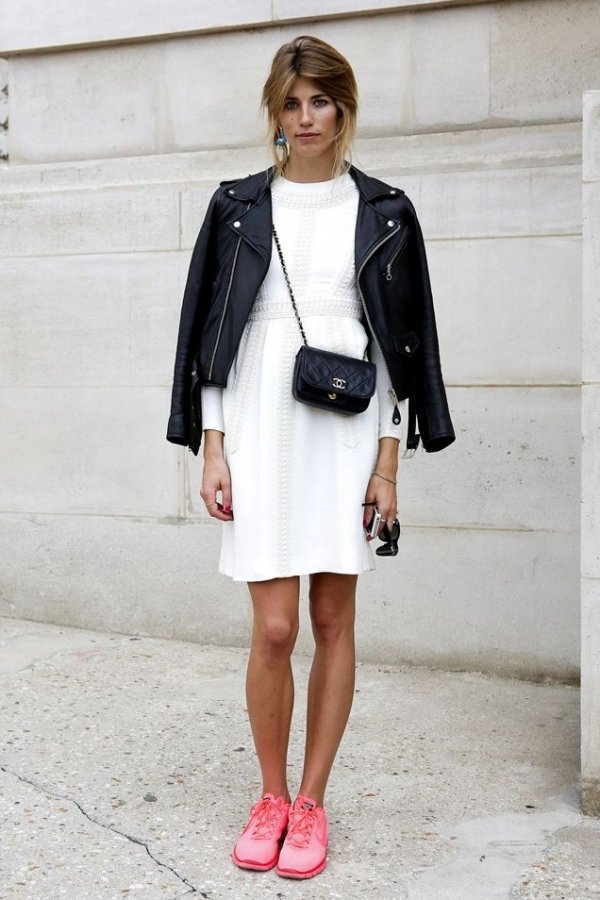 You can also drape your leather jacket over your shoulders to edge up a girly outfit. If you're wearing a delicate feminine dress, like lace, leather is the perfect contrast. It instantly adds a certain edginess and sexiness to the outfit. Wearing the jacket draped over your shoulders makes the draped effect look a bit subtler.
---
7

Cozy Cardigan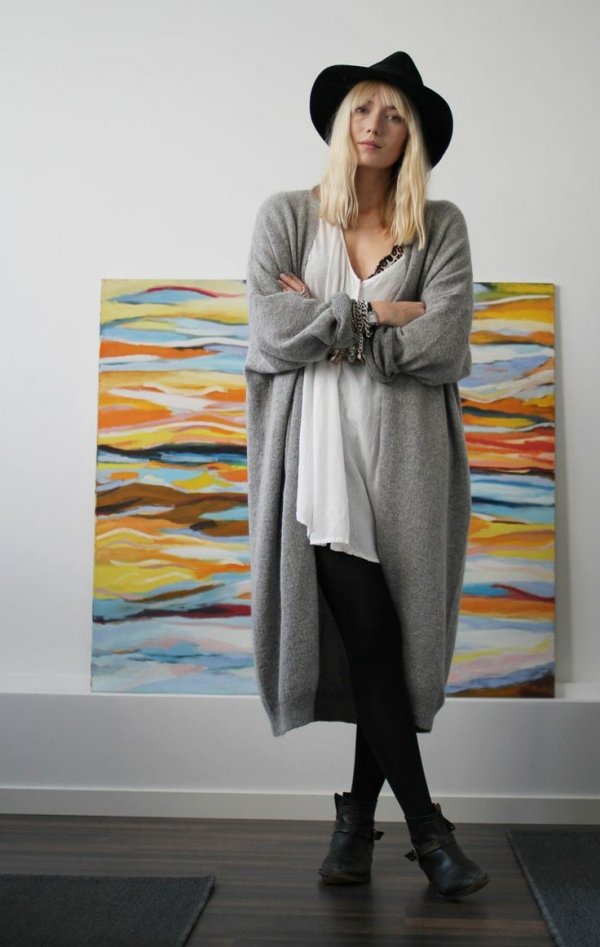 Nothing feels better than wearing a draped, oversized cardigan. It's the perfect addition to any fall outfit because it keeps you warm in the chilly weather and, wherever you are, it's like your own snuggly blanket. What could be better than that? I love getting cardigans from forever21.com because it's the best of both worlds: fashionable and affordable.
Well, there you have it. These are just seven out of many awesome street style ways to wear a draped jacket. Since the trend is popular this season, will you be wearing it soon? Of the list, which look was your favorite?
Donmonique
is totally my style! I love it!!!...
More
---
Comments
Popular
Recent