7 Awesome Streetstyle Ways to Wear Polka-dots ...
By Vanessa
There are countless fashionable ways to wear polka-dots! It's such a fun pattern and there are so many easy ways to incorporate them into your everyday look. I'm a big fan of polka-dots and these are a few of my favorite looks! Check out some of the cool ways to wear polka-dots.
---
1

Tights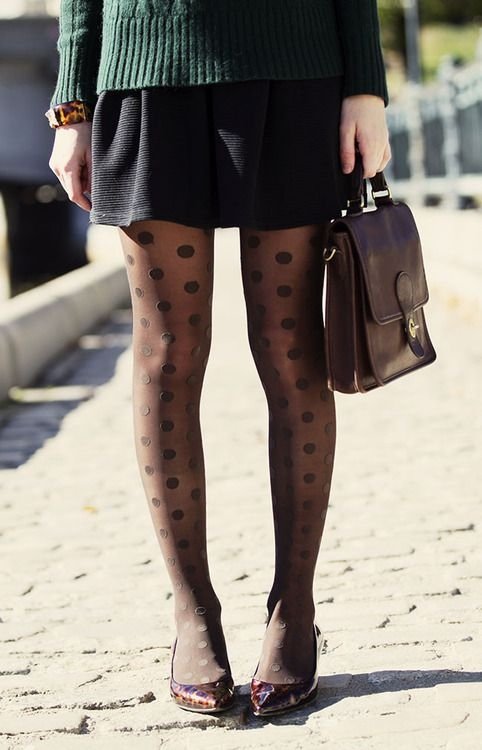 Tights are a fun and easy way to add patterns/colors to your outfit! How adorable do these polka-dot tights look under a black skirt? You could also wear them under a dress or shorts! If you don't want your outfit to be "overwhelmed" by the polka-dots, keep the rest of your clothing items neutral colors/patterns. This is just one of the awesome ways to wear polka-dots!
2

Jumpsuit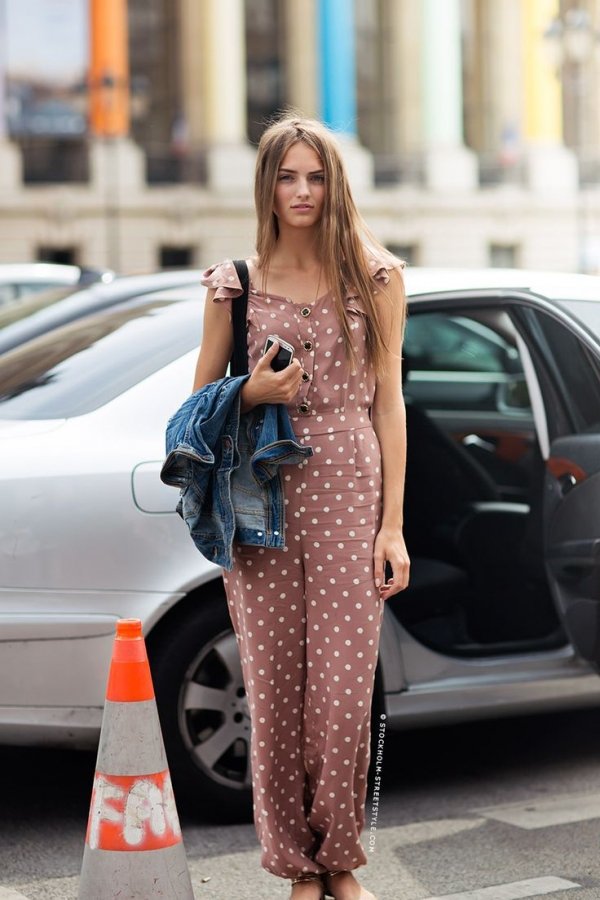 I love jumpsuits. I just think they're so classy! I love the polka dots on the jumpsuit because it adds a fun touch to the look. It just goes to prove that you have polka dots all over you and STILL look good! Major style points for the denim jacket too! This look is casual yet trendy. It's perfect for hanging out with friends around the city or heading over to the mall!
---
3

High-waisted Shorts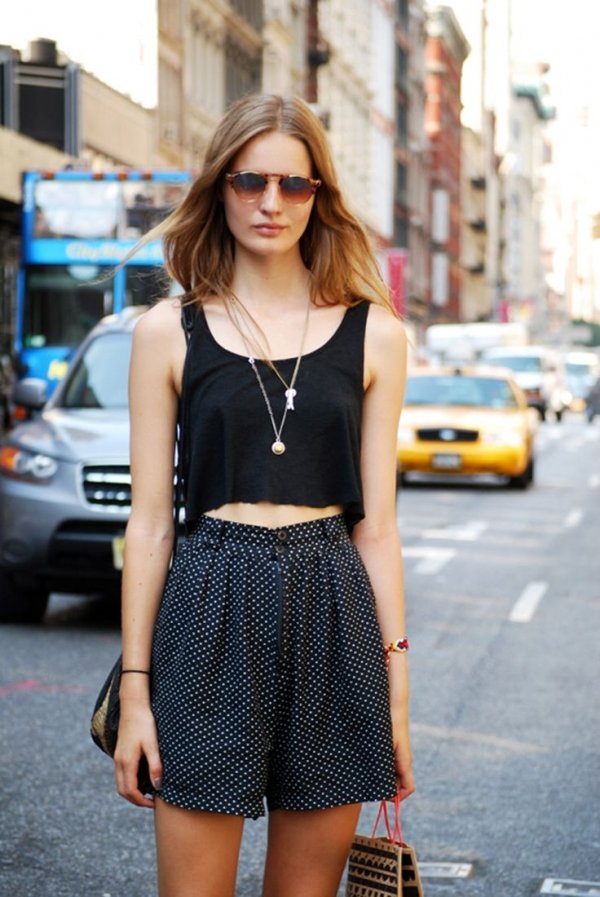 High-waisted shorts are never a bad idea. I love how sleek this outfit looks! The black crop top paired with the white and black polka dot shorts looks fantastic! If you want to spruce it up a bit, swap the black top for another solid color. A bold red would look amazing with these shorts!
---
4

Dress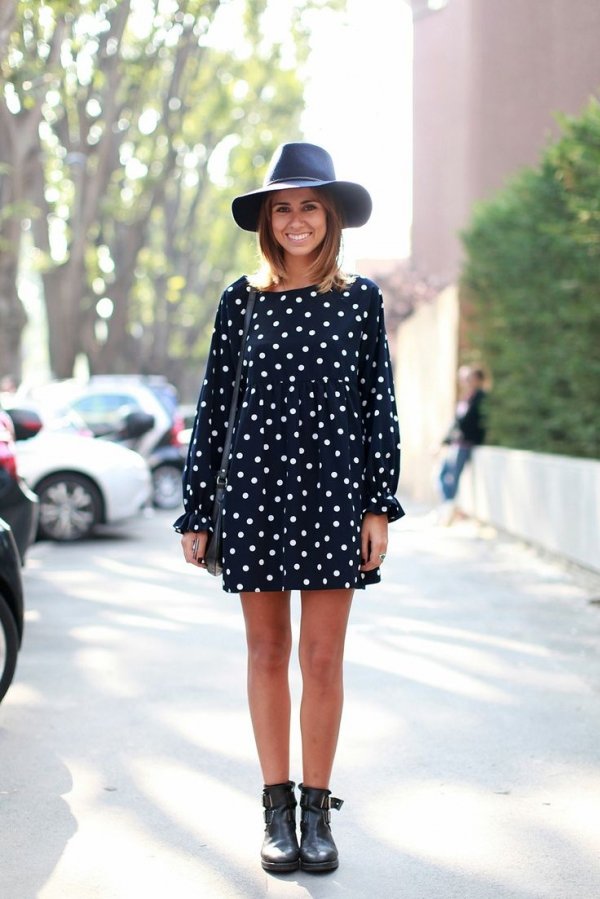 This dress is adorable! I love the whole look, from head to toe. Alone, the polka-dot dress is very summery and could've been paired with some flats! By adding the floppy hat and the boots, it took the dress to the next level! I love the borderline all-black ensemble. So street-chic!
---
5

Jeans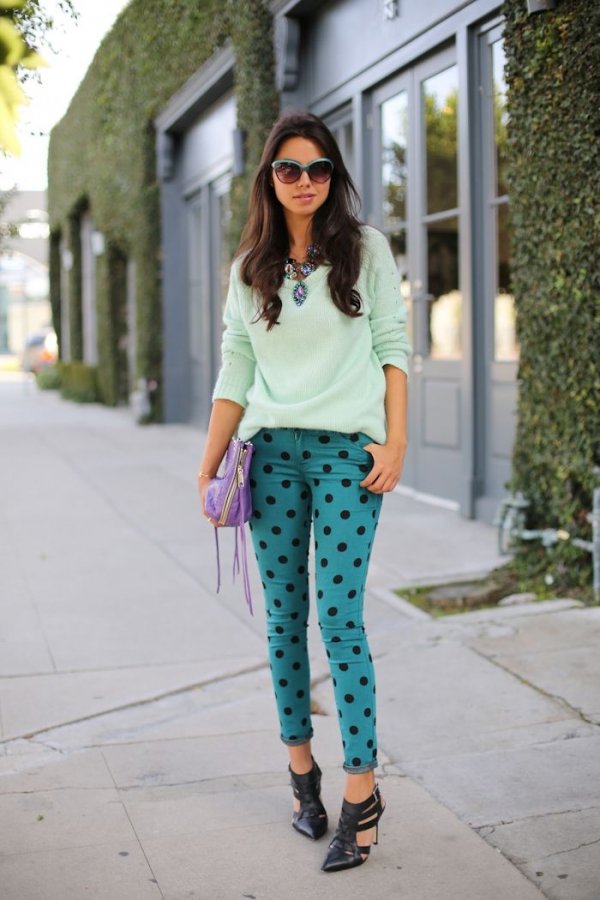 This is the perfect example of how polka dots don't always have to be black and white. Don't be afraid to wear different colors! I particularly love these blue/green polka dot jeans and I love how it's paired with a similar colored top! This look just screams out spring. Polka-dot jeans can be found in many different colors so experiment with them!
---
6

Midi Skirt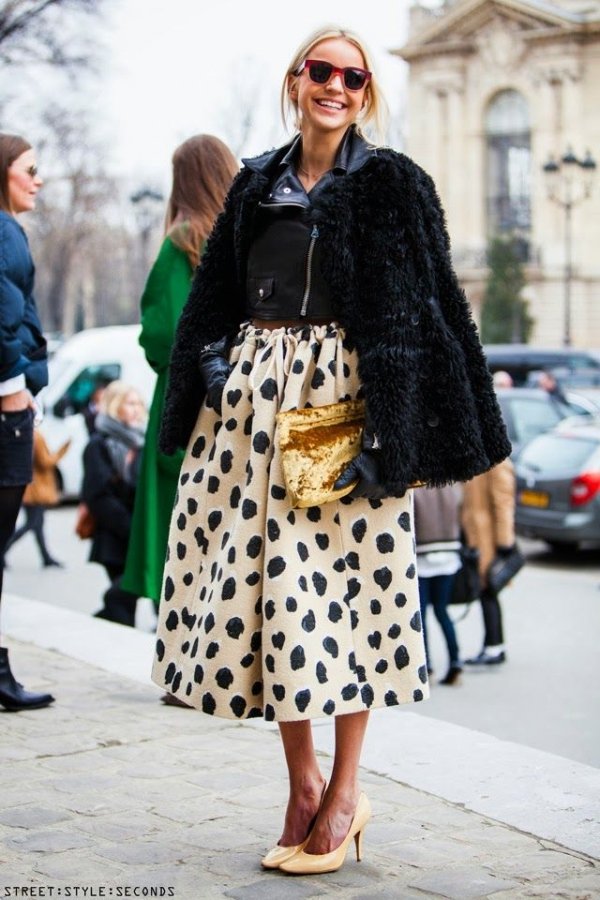 I'm obsessed with this look! Everything about is perfect. I love the polka-dot midi skirt and the cropped leather jacket on top! Those pumps of course complete the whole ensemble and matches perfectly with that golden clutch. I love how the red sunglasses are a part of the look; it adds a fun splash of color to the mix! If it's a nice hot day, drop the fur and leather coat and just rock a black cropped top. This is definitely one of my favorite looks.
---
7

Blouse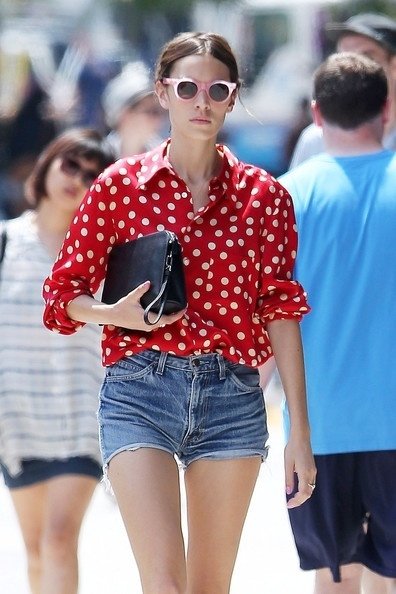 The easiest way to wear polka dots is on your blouse! It's great because you can pair it with anything. You can wear denim cut-off shorts, high waisted shorts/skirts, and jeans. It's a casual look that'll never go out of style. I suggest you start stocking up on the polka dot button-ups so you can wear them all year long! I love this red blouse but polka dots look great on any color, so be sure to try them all out!
Well, there you have it! These are just seven out of many awesome ways to wear polka dots, street style. There are lots of other ways that didn't make the list (like scarves, purses, etc.) Polka dots will always be a fashion "do" because they're timeless! How do you like to wear polka dots? Of the list, which look is your favorite?
---
Comments
Popular
Related
Recent