7 Street Style Ways to Wear Fringes This Summer ...
By Vanessa
There are so many fantastic street style ways to wear fringes this summer! If you ask me, fringes are a summer must-have. Fringe is a great addition to any outfit and definitely adds a fun and youthful vibe to your look. I love wearing fringes, whether it be on my bag, dress, etc. Check out some of the cool and easy ways to wear fringes this summer and then let me know which looks your favorites are!
---
1

Cross Body Bag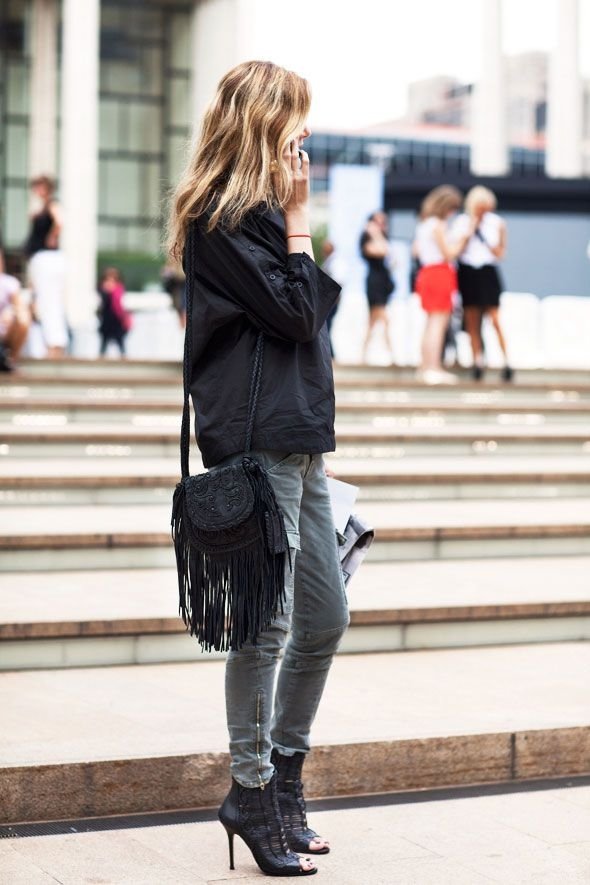 Fringed cross body bags are my absolute favorite! It's a great way to wear the trend without it feeling like it's 'overwhelming' your outfit. You can find so many different styles online from stores like Charlotte Russe and even Target. This is just one of many easy ways to wear fringes this summer.
---
2

Skirt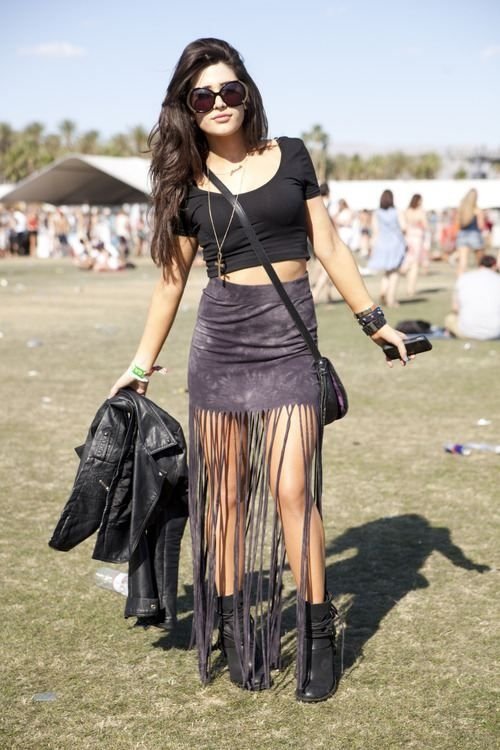 If you're a big DIY (do it yourself) person, this is the perfect project for you. Find a maxi skirt you're willing to cut up to create an awesome fringed skirt! Of course, you could also do some online shopping and find one! To recreate the look, pair a fringed skirt (available on slimskii.com) with a crop top and some combat boots. You'll earn some serious style points rocking this outfit this summer!
---
3

Jacket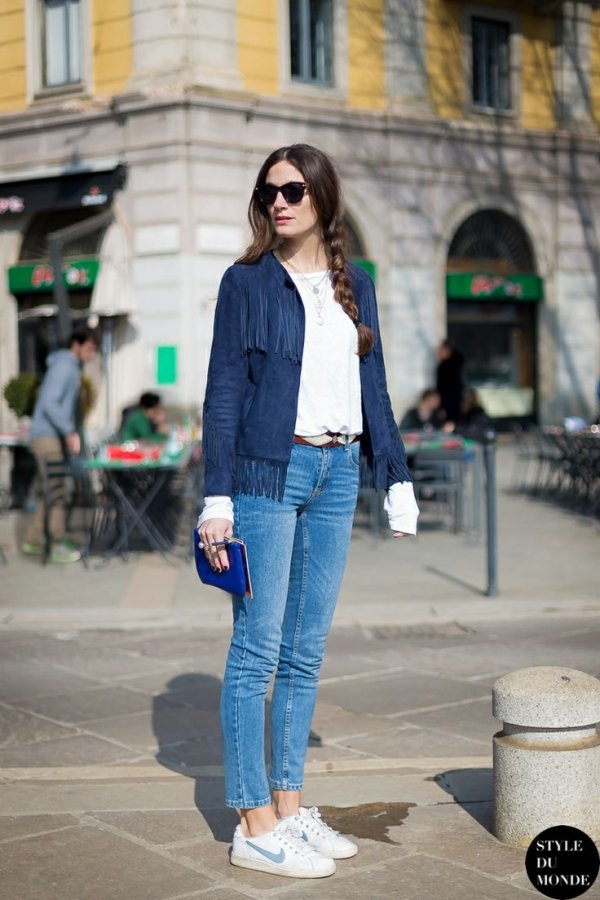 If you'll be keeping things causal this summer with some jeans and tees, why not throw a fringe jacket over it? You can go for a classic look with a jacket from Urban Outfitters or an 'edgier' vibe from Forever 21. Which jacket would you prefer to wear?
---
4

Fringed Dress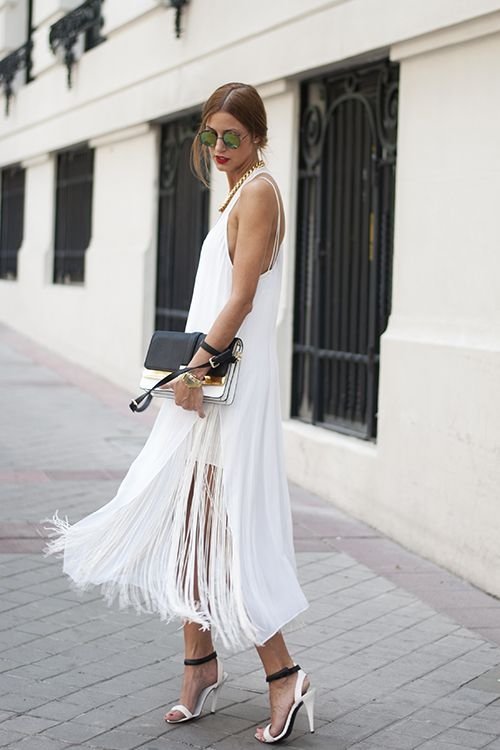 One of the easiest ways to wear fringes this summer is on your dress! You can even go for the whole tie-dye look with a dress from Urban Outfitters. The dress is a great outfit for hanging out with your friends, hitting up a musical festival, and more! You can dress it up or dress down, all depending on how you choose to accessorize it.
---
5

On Your Boots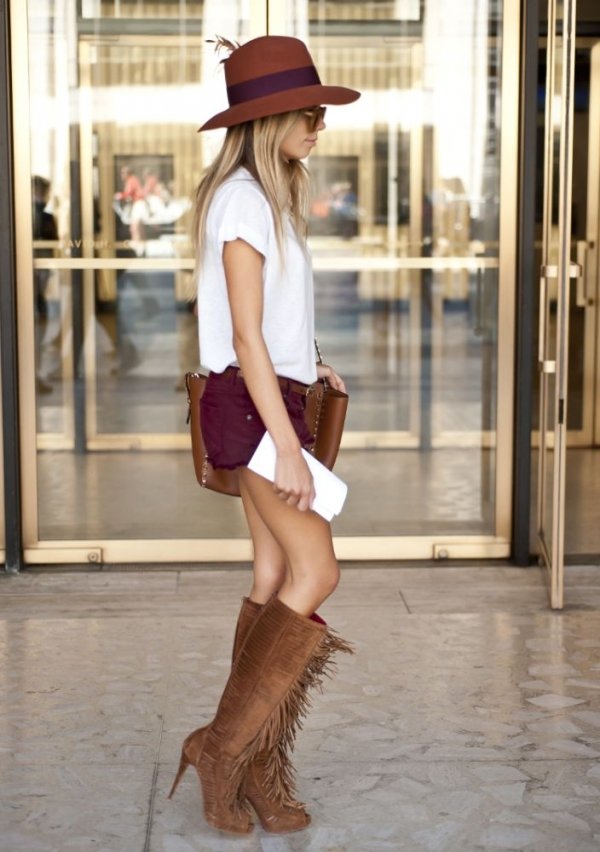 If you're a big shoe person, the perfect way to wear fringes is on your boots! It'll definitely make quite the fashion statement and would look adorable with any outfit. You can find a huge collection of boots at Aldo Shoes or Nordstrom.
---
6

Kimono Cardigan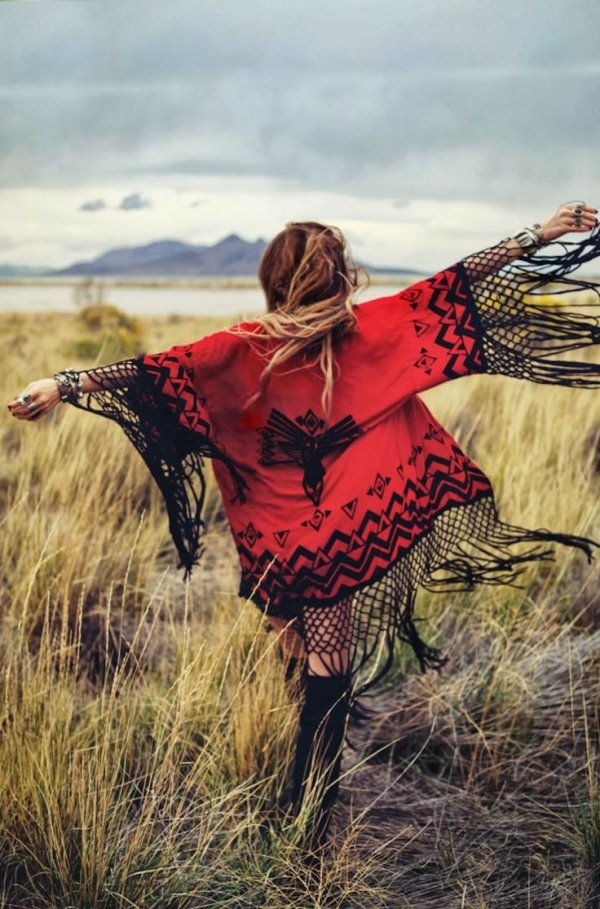 Kimono cardigans are a summer essential! A cardigan is the perfect thing to throw over your summer outfits. If you're wearing a crop top + shorts, but feel like you look 'too' exposed, a kimono cardigan is a fashionable solution to your problem. I especially love the fringed ones. The fringes give a youthful vibe to the outfit! You can find some at Urban Outfitters.
---
7

Shorts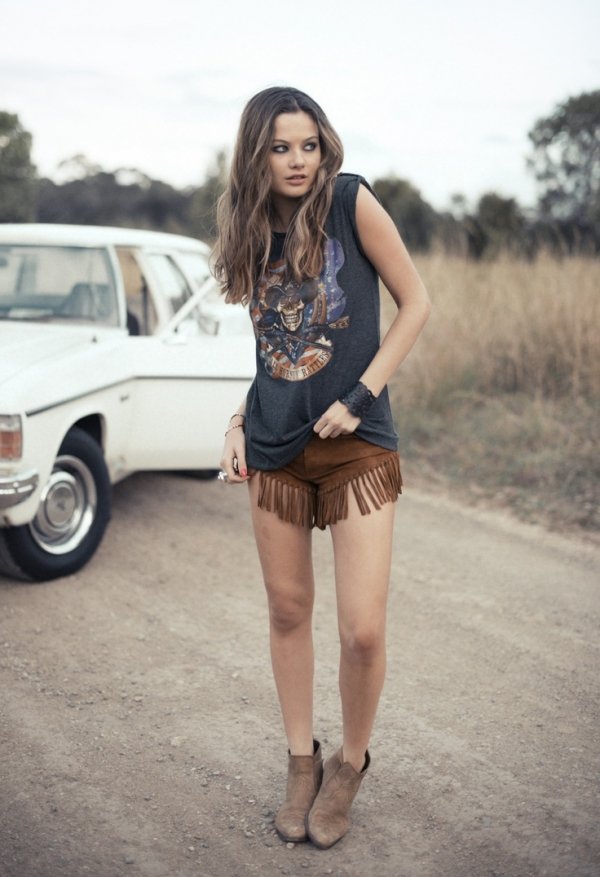 Fringed shorts are a great addition to any summer outfit. You can pair them with a fun graphic tee for a mellow, boho-chic vibe. Fringed shorts can even become your summer DIY (do it yourself) project! You can find tons of tutorials on YouTube. My favorites are the shorts from Ralph Lauren.com or Bloomingdale's. Either one would make such a cute outfit! Which would you go for?
Well, there you have it. These are just seven out of MANY awesome street style ways to wear fringes this summer. Fringe has become quite the fashion staple and a must-have for your closet! Of the list, which look is your favorite? Which way do YOU love to wear fringes?
More
---
Popular
Recent