There are so many awesome street style ways to mix and match patterns! To be honest, mixing and matching seems to be the new norm. Don't be afraid to experiment with different colors - all you'll be doing is looking like a serious fashionista! Check out some of my favorite ways to mix and match patterns. If you have outfit ideas/tips, share them in the comments section.
Table of contents:
1

Floral Print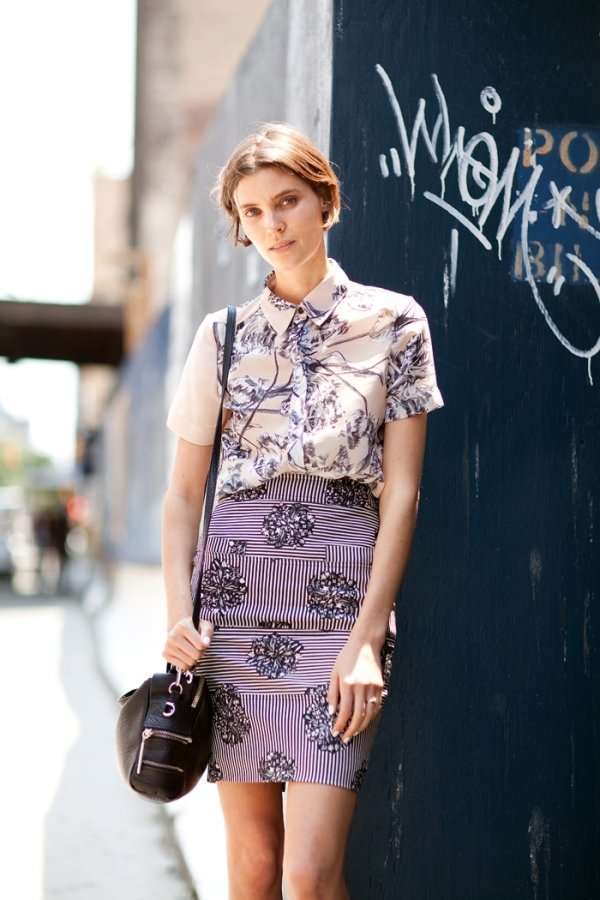 In my opinion, you can never go wrong with floral. A floral top/skirt can be used as a solo statement piece for your outfit, but why not match it with another one? Pair different floral patterns and you'll be surprised at just how good it looks together. This is just one of the cool street style ways to mix and match patterns!
2

Lace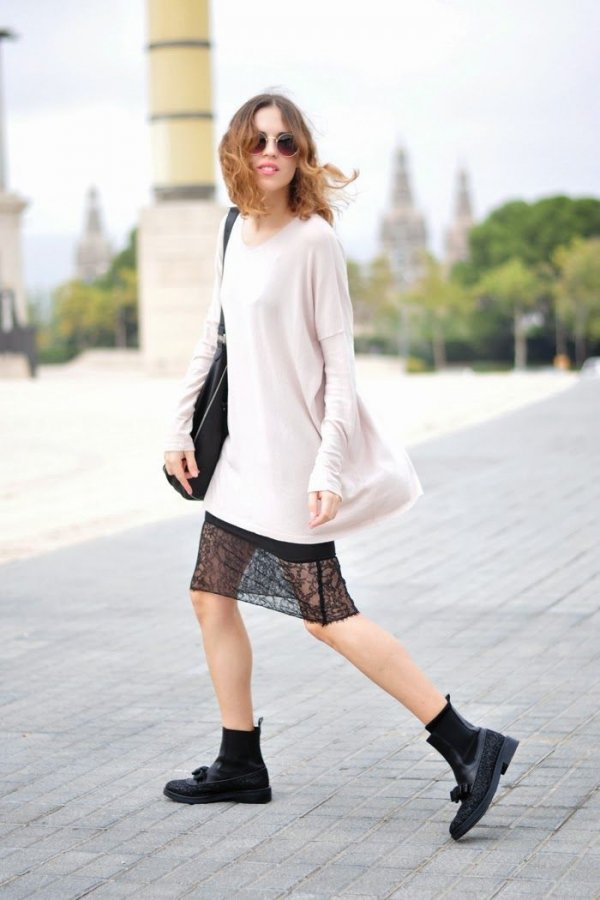 For a totally cute look, pair oversized pieces (like sweater dresses) with alluring lace. It's a trend I've been meaning to try for a while and will definitely get around to this spring/summer! Mixing and matching lace with different types of fabrics is such a cute look.
3

Print + Polka Dots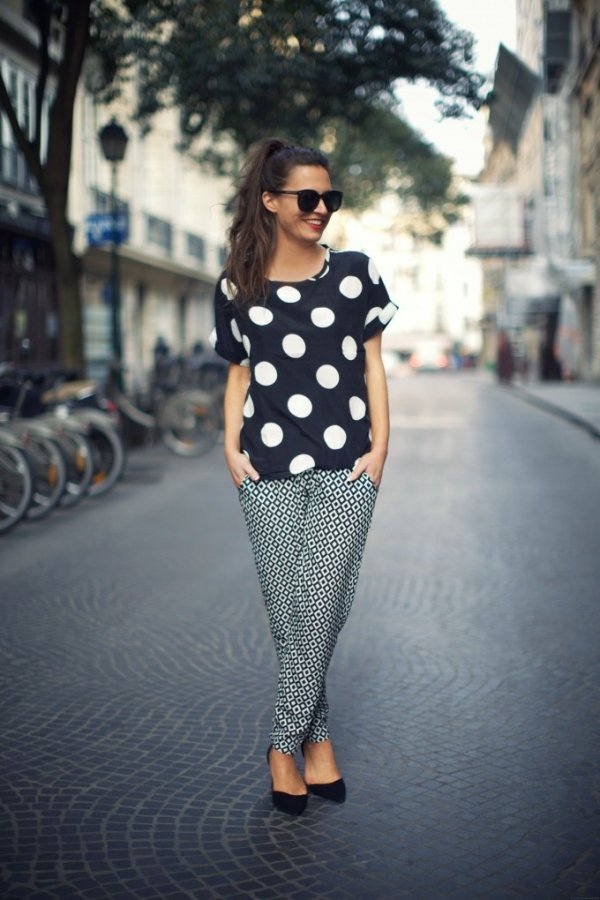 Polka dots are so adorable to wear in the spring/summer. It's already quite a statement piece but that doesn't mean you shouldn't pair it with another fun print. If you're rocking a polka-dot top, pair it with printed pants. Or, if you're choosing polka-dot pants, pair it with a printed top! Either way, you'll be making an awesome fashion statement wherever you go.
4

Print + Stripes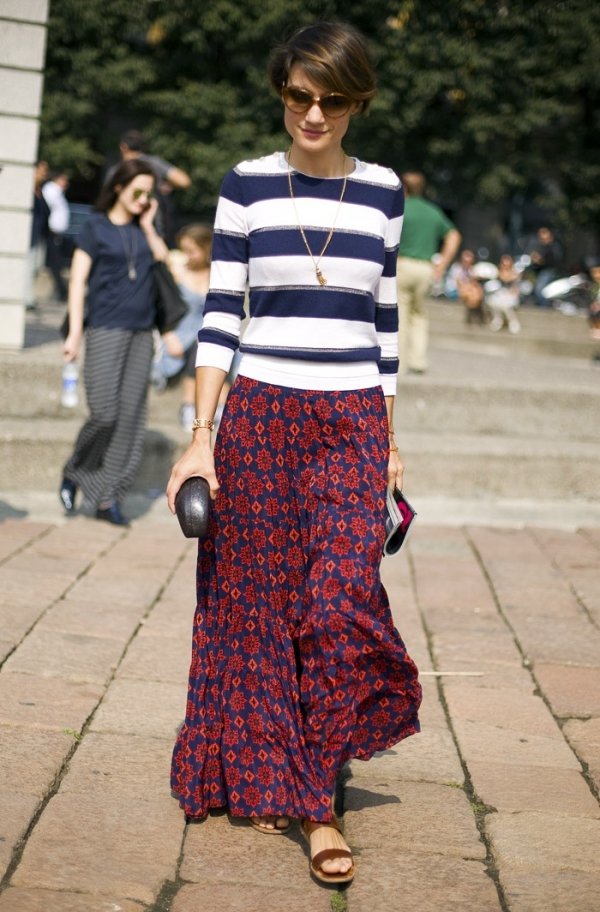 I've seen this look a few times and I think it's great. Stripes tend to be people's go-to pattern but it's usually just paired with basic jeans/shorts. This time, pair it with ANOTHER pattern. Perhaps a maxi skirt? If the colors look good together, the mixing and matching of patterns will work!
5

Mad for Plaid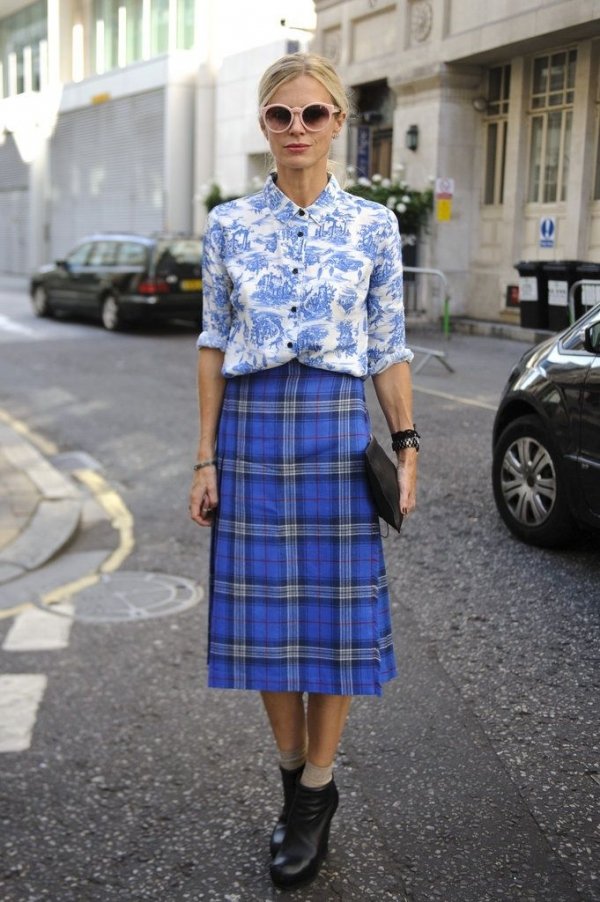 A lot of people find the plaid pattern to be a bit 'overwhelming'. I, for one, love it! You can either rock plaid on plaid, which looks awesome. Or, pair your plaid pants/skirt/top with a different patterned counter piece. Remember, you can mix and match patterns so long as the colors complement each other!
6

Pastels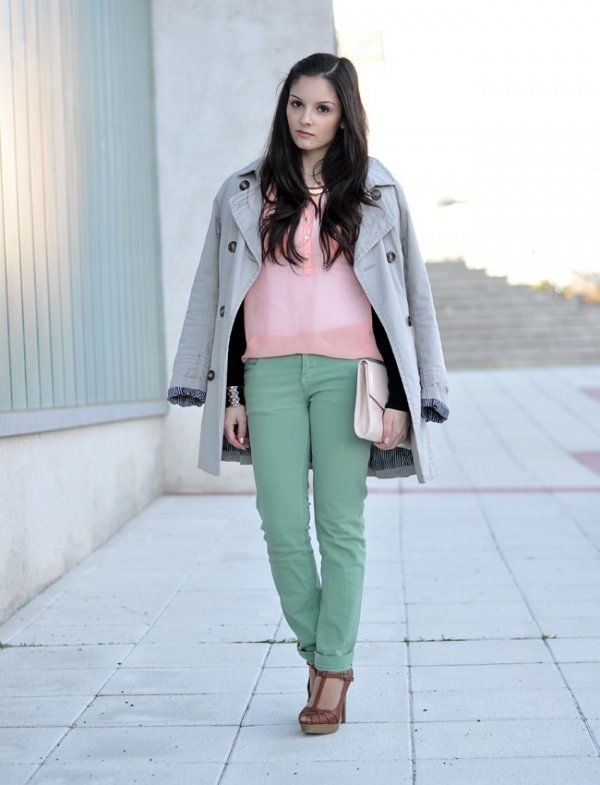 This season, it's all about sweet pastel colors. It's a soft, feminine touch to any outfit. Don't be afraid to mix the different colors - such as a baby pink and mint green. The two match fabulously together. You can also try matching different pastel colors such as lavender and teal. Experiment with your favorite colors and you'll have no problem finding a cute outfit!
7

Denim on Denim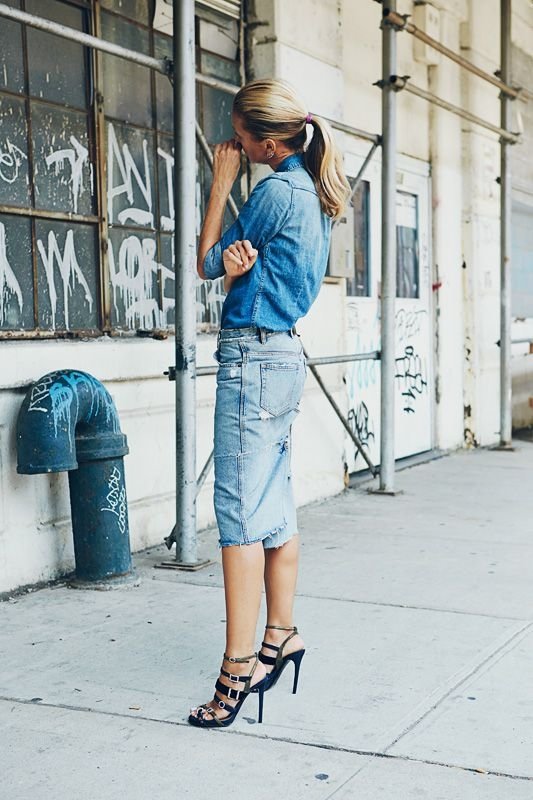 Some people tend to stray away from the whole denim-on-denim look, but I think it's awesome! It might sound like a little 'too much' but believe me, it works. If you love making a fashion statement, try mixing and matching different types of denim. It could be different washes or styles and it'll still look fab. My favorite is pairing denim cut offs with a chambray shirt.
Well, there you have it. These are just seven out of many awesome street style ways that you can mix and match patterns! Granted, there are countless patterns/colors you can experiment with and look fab - these are just some ideas. How do you like to mix and match patterns? Of the list, which look is your favorite?
Please rate this article