There are so many awesome street style ways to wear a muscle tank. It's a must-have item to have in your closet any spring/summer! You can pair it with just about anything and there are so many different ways that you can make these outfits your own. Check out some of my favorite ways to wear a muscle tank. If you have any outfit ideas, share them!
Table of contents:
1

With Denim Shorts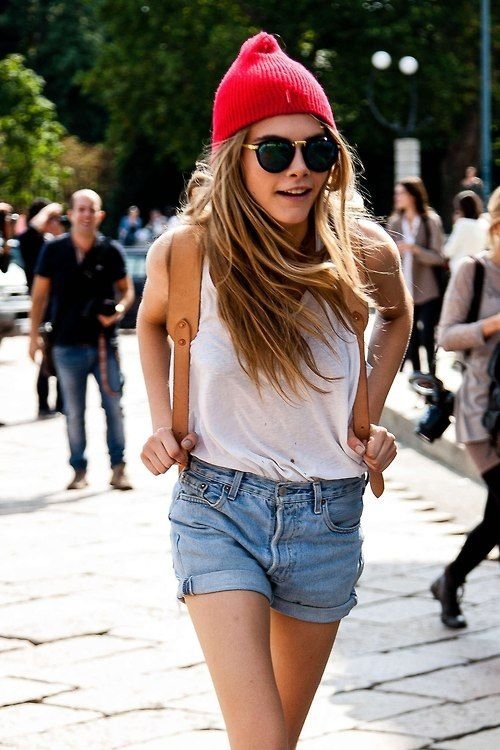 Everyone's go-to spring/summer outfit is a muscle tank tucked into denim shorts. It's an adorable outfit choice, especially if you opt for a fun printed tank! You can get really expressive by rocking a graphic tank and letting your shirt be the statement piece of your outfit. This is just one of the many ways to wear a muscle tank.
2

With a Maxi Skirt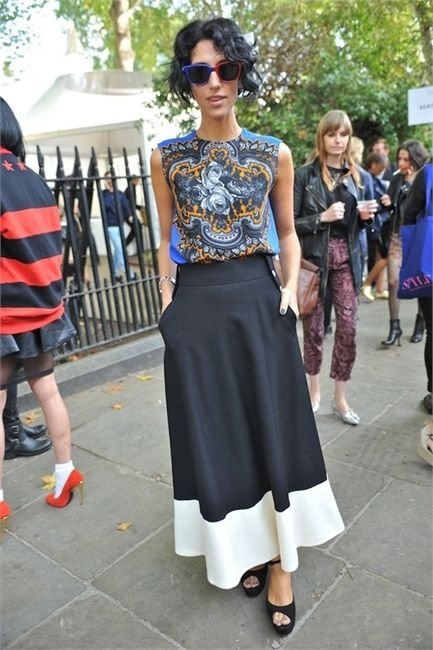 Believe it or not, a muscle tank plus maxi skirt totally works! I love the idea of pairing a basic color block black and white maxi skirt with a really cool patterned tank. Since the skirt is really simple, have fun with your choice of muscle tank! Try some bizarre colors and patterns - make a fashion statement!
3

With Overalls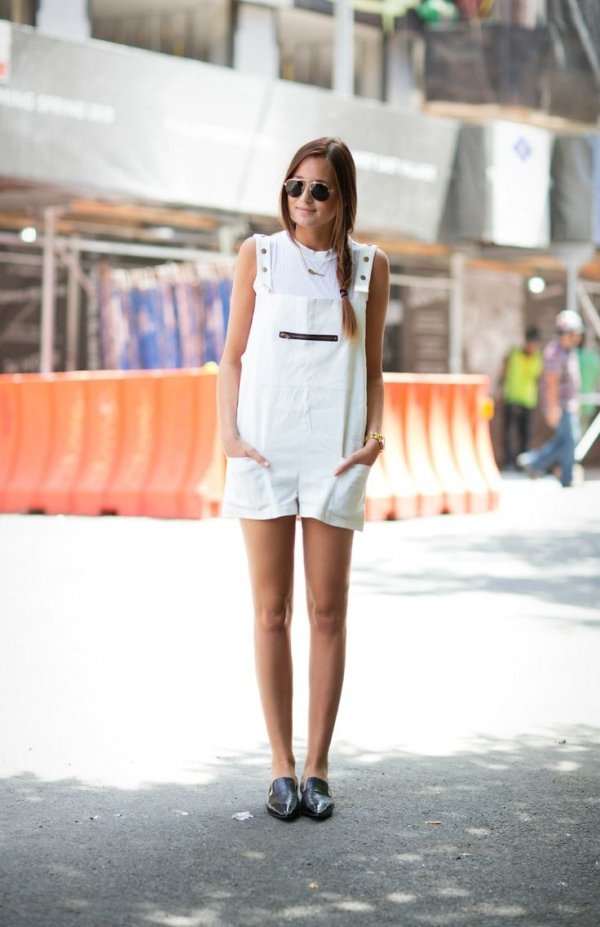 A lot of girls rock a crop top underneath their overalls but if that leaves you feeling too exposed, swap the crop top for a muscle tank instead. It'll keep you covered up while still adding style points to your outfit.
4

With Cargo Pants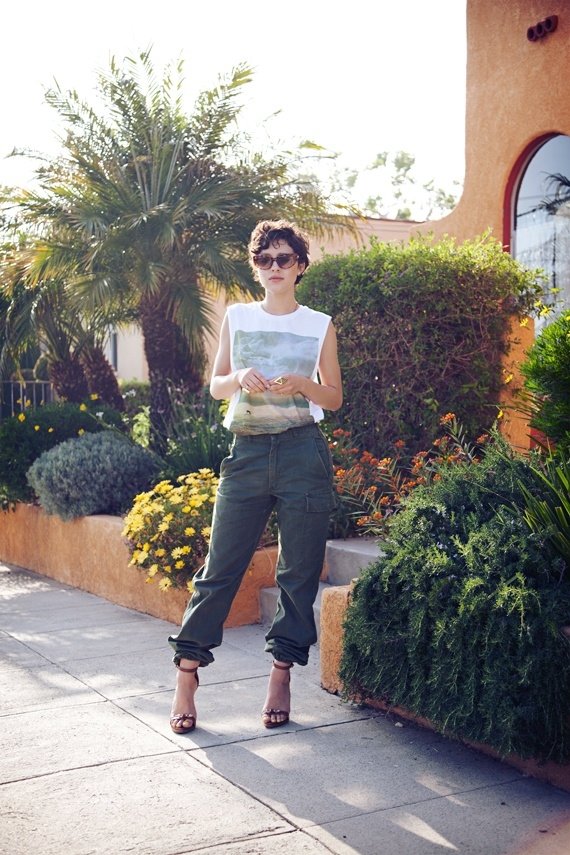 I feel like cargo pants don't get the attention they deserve. Anyone else agree with this? It's such a cute pant trend and totally worthy of pairing it with a muscle tank. You can opt for a solid-colored tank or go for a graphic one. It'll contrast really nicely with the cargo pants and keep you looking stylish!
5

Printed with Skinny Jeans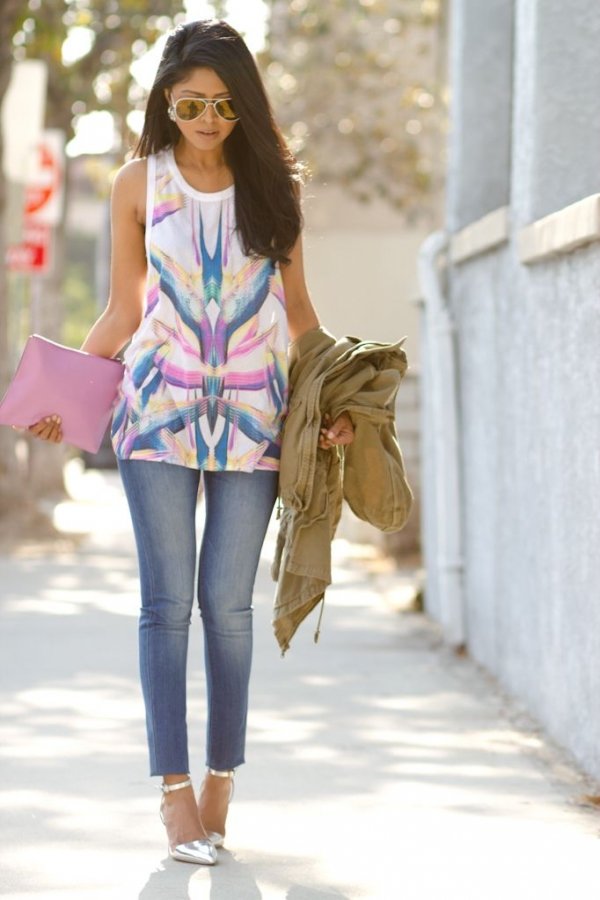 If you want to dress up your skinny jeans, why not add a colorful muscle tank? It'll add a pop of color to your outfit and make you look totally fab.You could also coordinate your accessories to match your tank. It's a fun and easy way to dress up a simple outfit!
6

High Waisted Skirt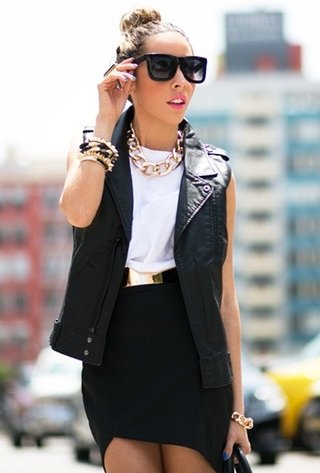 Like the maxi skirt, you can also pair your muscle tank with a high-waisted mini skirt. There are so many different ways that you can dress up this outfit! By adding a belt, or even a vest, you can take your outfit to the next level. It's pretty amazing how much of an impact accessories can have on an outfit. What do you think of the muscle tank and skirt trend? Would you own it?
7

Graphic Print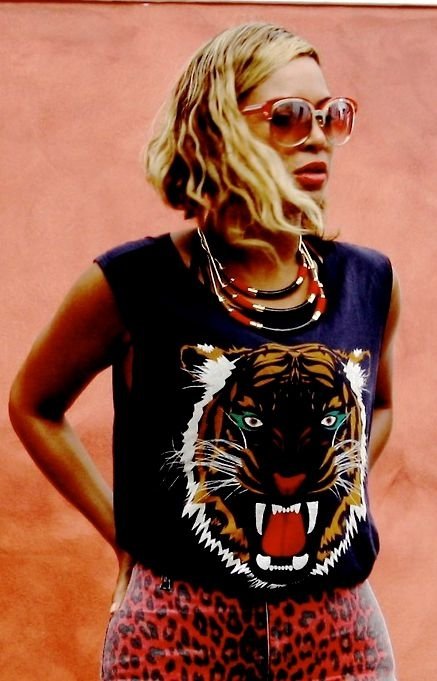 I'm a huge fan of graphic tanks. I think it's the perfect statement piece for any outfit. You can wear one with some denim cut offs, some skinny jeans, or even basic leggings. The cool thing about rocking graphic prints is that it's really expressive. You can choose something that YOU love - whether it be your favorite band's logo, your favorite animal, or even your favorite comic book or cartoon character - the possibilities are endless! What's your favorite graphic tank?
Well, there you have it. These are just seven out of many awesome street style ways to wear a muscle tank. How do you like to style them? Let's share outfit ideas/tips in the comments section! Of the list, which look is your favorite?
Please rate this article