For the summer, there are so many street style dos & don'ts. There's no reason why the sun should keep you from looking super fabulous. There are tons of things you should do and tons of things that you should be avoiding. Check out the list of street style dos & don'ts for the summertime!
1

Do: Wear Sunscreen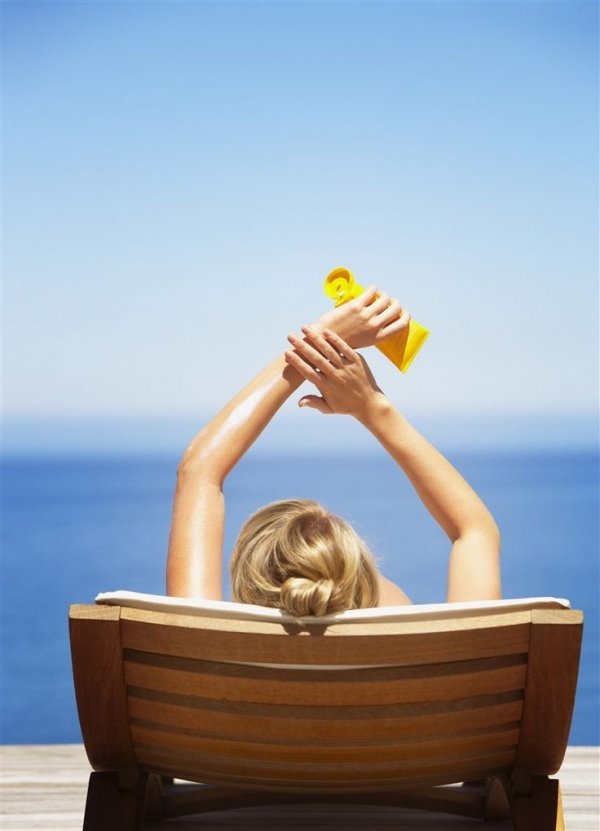 If you're going to be spending a majority of your time out in the sun, don't forget to wear sunscreen! It's SO important to protect yourself and your beautiful skin! Wearing sunscreen should be a daily concern - not just when you're at the beach. This is just one of many street style dos & don'ts for this summer.
2

Do: Keep Your Nails Polished
It may seem like a small thing, but trust me, people take notice when you manage to keep your nails looking fresh and polished. So, take time for yourself each week to get a mani/pedi! You can choose from so many different colors - my favorites (for the summertime) are bright neon colors. They look great with sun-kissed skin!
3

Do: Wear the Appropriate Footwear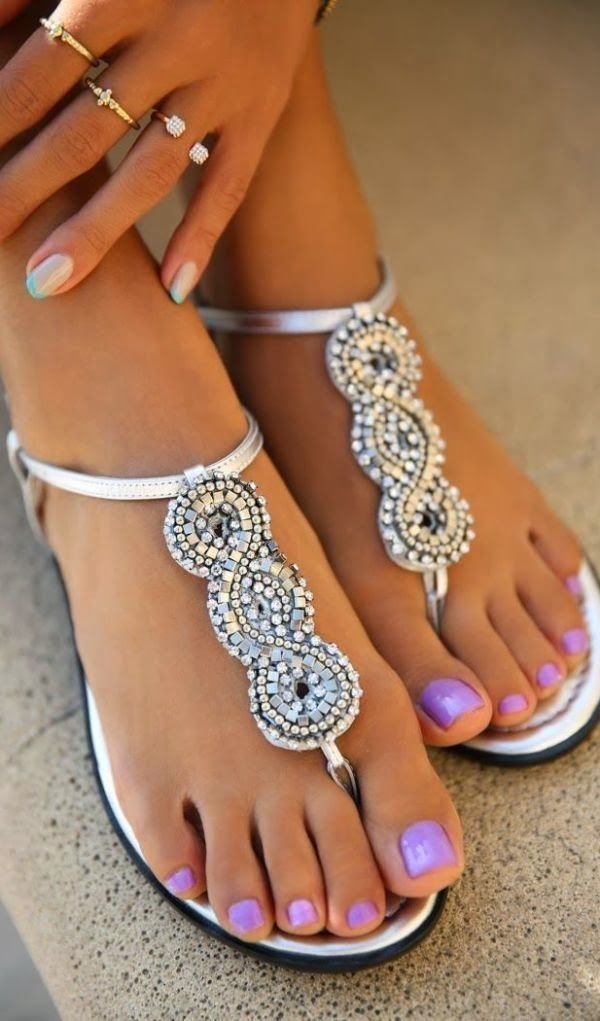 If you're anything like me, you live in combat boots and although they're really comfortable (and stylish), they're not always summer attire. Don't forget to swap the boots for some flip flops! If you're constantly on the beach, you NEED some hemp barefoot sandals (you can find them on Etsy stores OR make your own). We all know shoes can make or break an entire outfit so the right footwear is everything!
4

Do: Embrace Crop Tops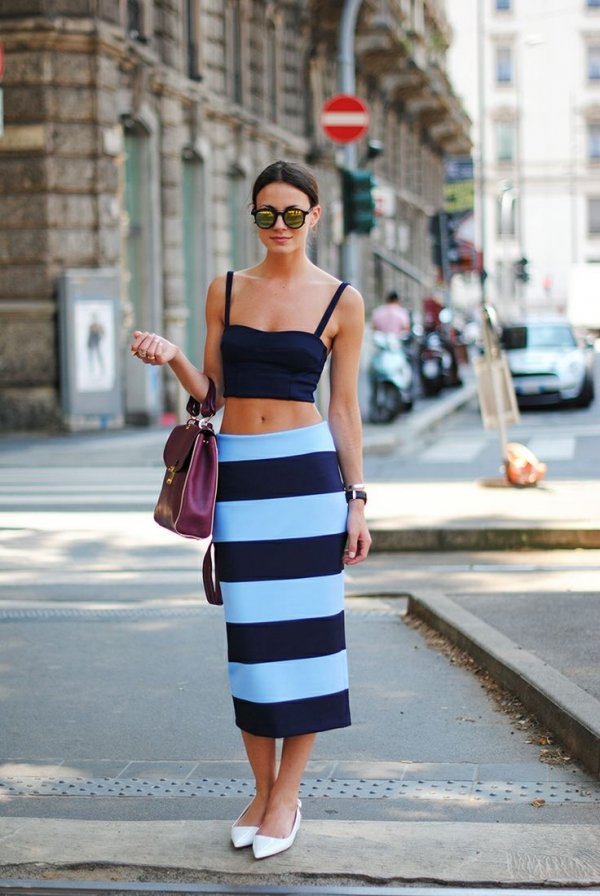 Crop tops are perfect for the summertime! I highly suggest stacking up on some from Forever 21. Crop tops are always my go-to items. It's great because you can pair the crop top with a matching set of shorts or skirts and then accessorize with fun jewelry! Of course, you could always mix and match the patterns and pair the crop top with denim cut offs, skater skirts, skinny jeans, etc. It's a great way to be able to bare some skin without having to look/feel 'too' exposed.
5

Don't: Wear Too Many Layers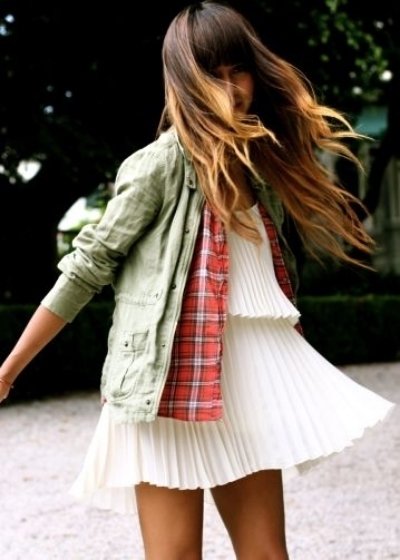 Layers are always a cute look. However, different seasons call for different trends. Too many layers can cause a problem if you're out in the sun all summer long! Heat stroke should not be a concern!
6

Don't: Wear Too Much Makeup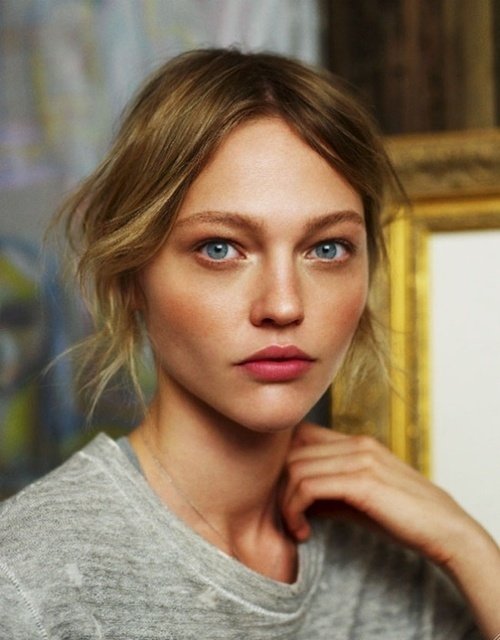 If you ask me, minimal makeup is always the best look. In the summer, I hardly wear makeup at all! The sun already gives your skin a sun-kissed color. Use your tan as a way to hide your blemishes - that way you don't need to spread so much foundation on your face! Plus, being out in the sun means you'll be sweating all your makeup off anyways!
7

Don't: Be Too Matchy-matchy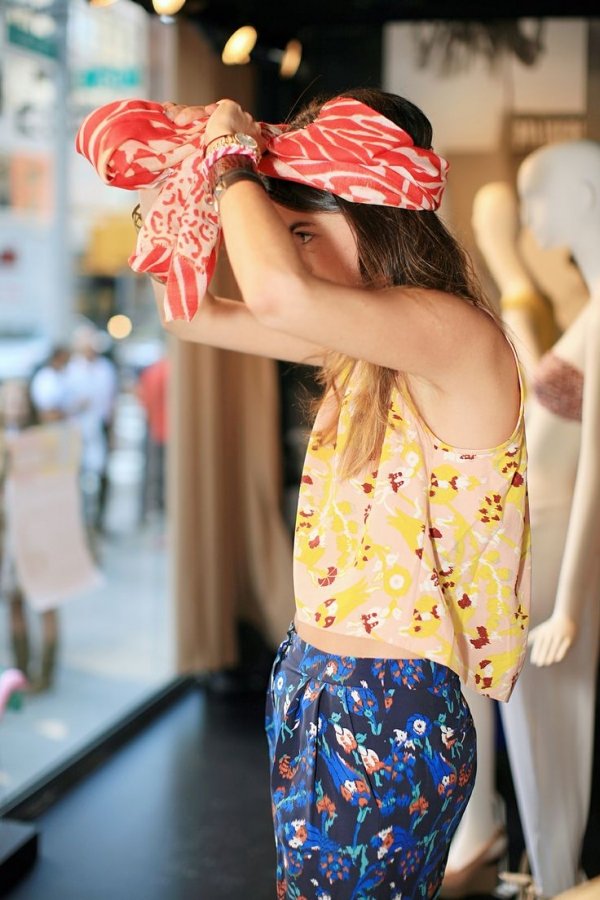 This summer, don't be afraid to experiment with different patterns and prints! Style does not mean matching from head to toe. It means having the confidence to mix and match and making anything look good.The fantastic thing about summer is having sun-kissed skin; that automatically makes everything look good!
Well, there you have it. These are just seven street style dos and don'ts for the summer! Which style rules do you live by every summer? What are your street style dos and don'ts?