There are so many fantastic boho chic looks that are perfect for the summertime. Whenever I'm thinking of a bohemian outfit, I think WWVHD? - What Would Vanessa Hudgens Do? She's the queen of keeping it boho chic! So whether you're rocking a floppy hat, flared pants, or some floral prints, there are so many ways you can boho-fy your outfit. Check out some of these boho chic looks and then let me know which looks you plan on rocking this summer.
Table of contents:
1

Bandeaus + Prints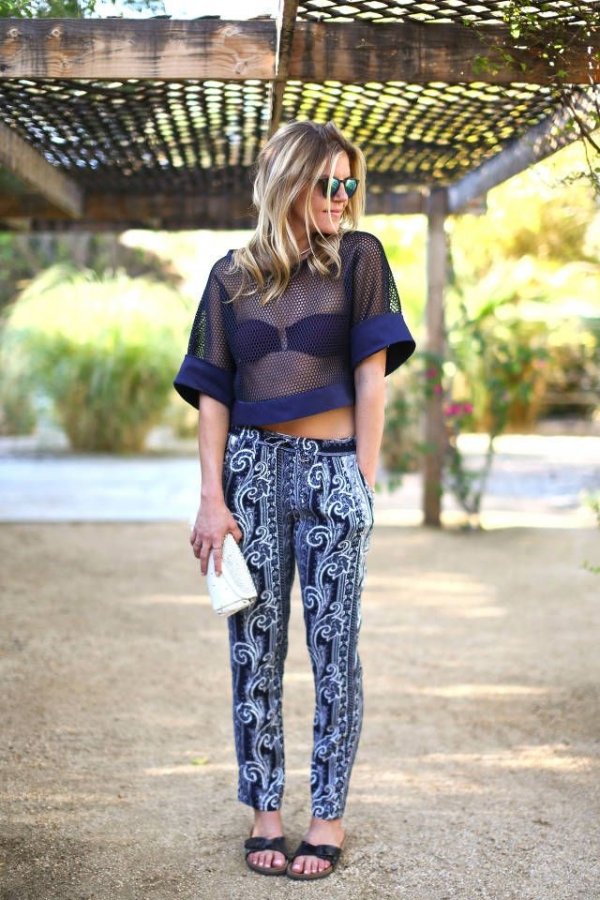 If wearing a bandeau leaves you feeling too exposed, you can cover up with a sheer top! That way, you can still bare some skin but you won't feel like you're showing too much of it. To recreate this look, pair some printed harem pants (try Free People) with a bandeau and a sheer top. Keep your hair down and flowy to complete the look! This is just one of many boho chic looks to recreate this summer.
2

Oversized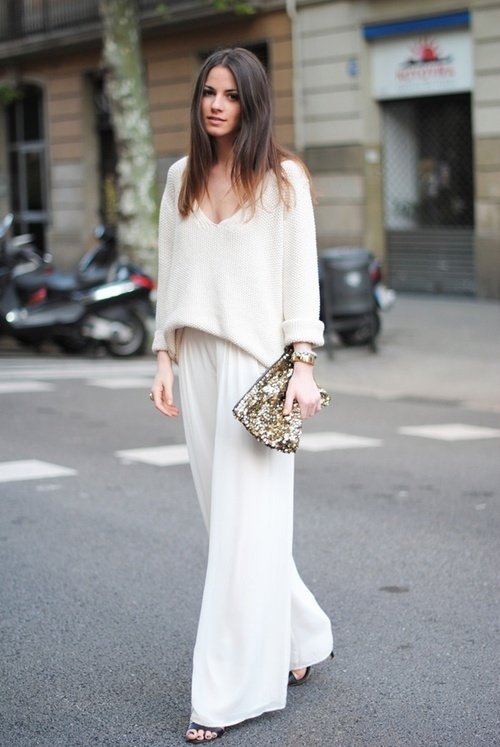 Don't be afraid to wear large, flowy items. That's what the bohemian look is all about! I love the idea of pairing an oversized sweater or blouse with some flared pants. You can even try to match the two pieces, keeping the outfit just one color. That'll definitely put the 'chic' in boho chic!
3

Mix & Match Patterns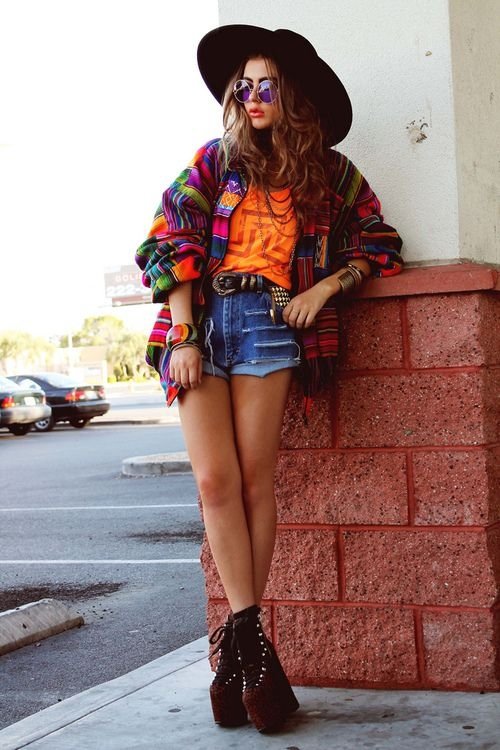 To achieve the boho look, you can't be afraid of mixing and matching different patterns and prints. I love the idea of pairing a graphic tee with some denim shorts and throwing a boldly patterned cardigan on top of it. Having a colorful outfit is very expressive and you can pull off anything with confidence!
4

Beach Attire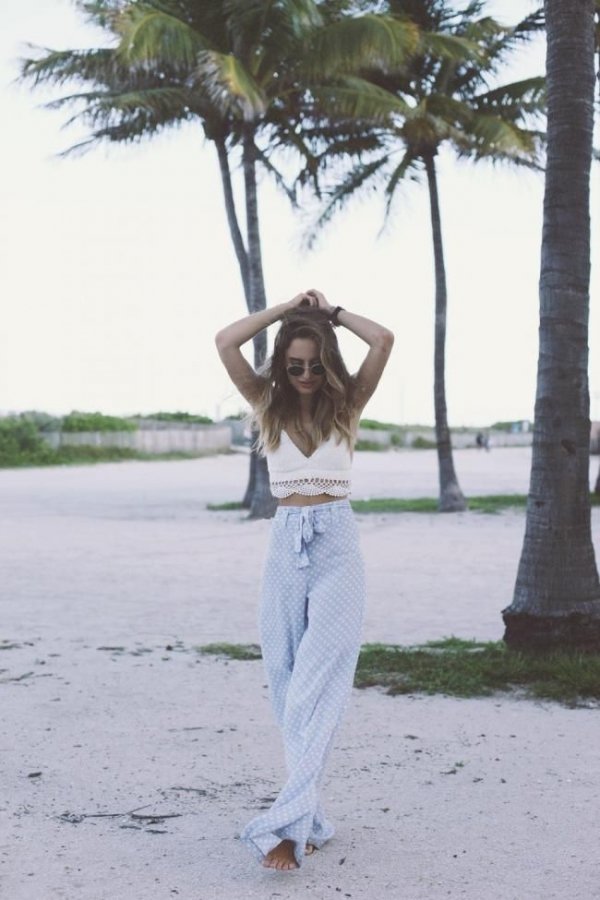 It's actually really easy to keep the boho vibe at the beach! You can either throw on a kimono cardigan over your swimsuit, or pair a crop top with some flared pants. I think flared pants are a light and breezy option for the summer, keeping you stylish yet comfortable. I would go with a light, pastel color like blue or pink! Keep your hair in its natural form and complete the look with some oversized sunglasses.
5

Floral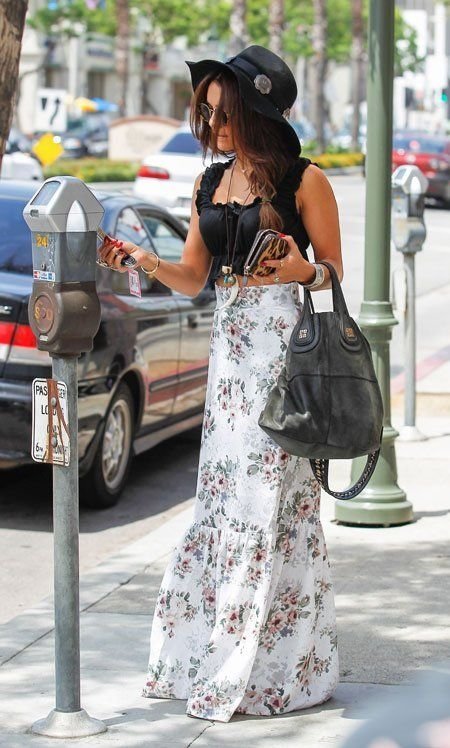 You can never go wrong with floral. It's my go-to pattern in the summer! For a boho look, pair a floral maxi (try PacSun) with a crop top. A side ponytail or braid would be perfect for this look - topped off with a big floppy hat. You can choose one from the Urban Outfitters collection!
6

Dress + Kimono Cardigan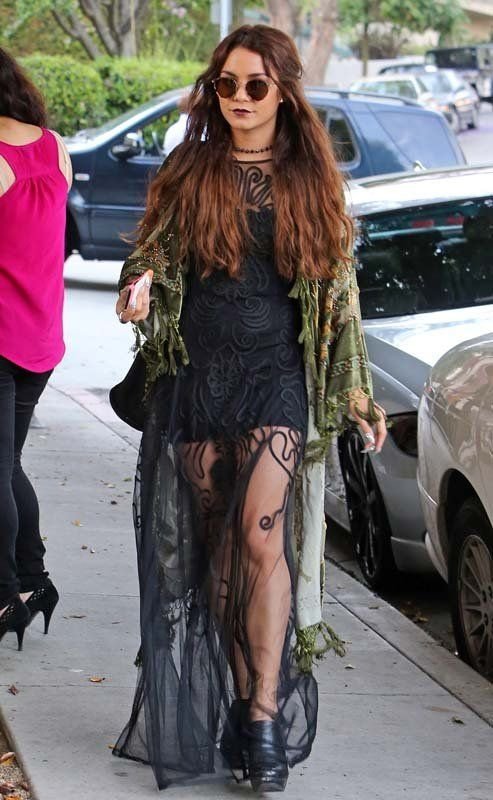 The boho look is all about wearing flowy items, so don't be afraid to layer things together. I love the idea of throwing on a kimono cardigan (you can find some adorable ones at Forever 21) over a black or white dress. Don't forget to accessorize with some round shades and a braid in your hair!
7

Fringes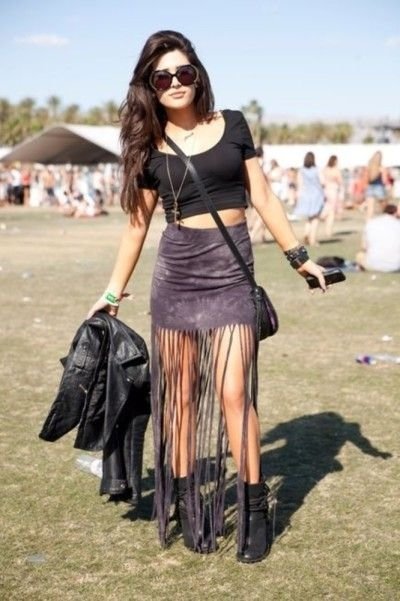 I don't know about you, but I'm obsessed with fringes. I think they're a great boho addition to any summer outfit. Whether they be on your skirt, dress, or shorts, they'll definitely give your look a bohemian vibe. To recreate this look, you can even make it a DIY project. Find a maxi skirt you like and fringe it up! I really like the whole tie-dye look because I think it just screams out summertime!
Well, there you have it. These are just seven out of many awesome boho chic looks that I think you'll have fun recreating this summer! Feel free to share your outfit ideas/tips in the comments section. Of the list, which look is your favorite? Which look do you plan on recreating?
Please rate this article