There are so many awesome street style ways to wear bandeaus this summer. I think it's such a cute trend because there are so many different outfits that you can create with them. I like that it gives you the option to reveal some skin but it can be easily paired with items like high-waisted shorts that'll keep you from looking too exposed. Check out some of the cool ways to wear bandeaus and then let me know how YOU like to style them!
1

Mix & Match Patterns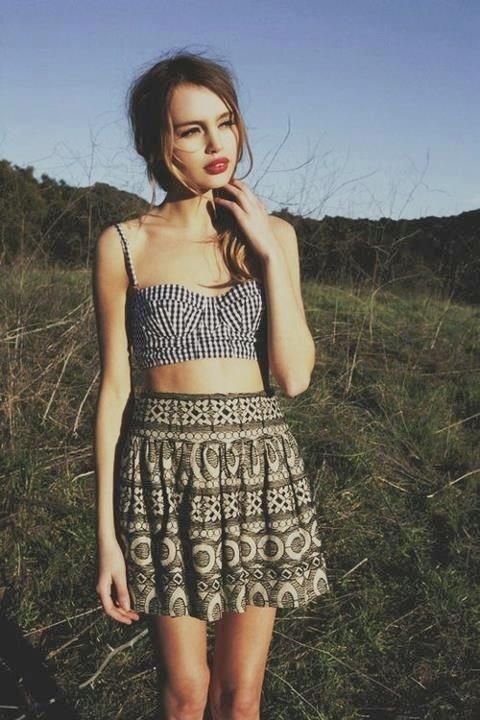 What's the fun in being too matchy-matchy?! Summer is all about mixing different prints and creating a unique and expressive look. You can pair your printed top with a patterned skirt or shorts. Remember, you don't have to match, you just have to coordinate! This is just one of many street style ways to wear bandeaus this summer.
2

High-waisted Shorts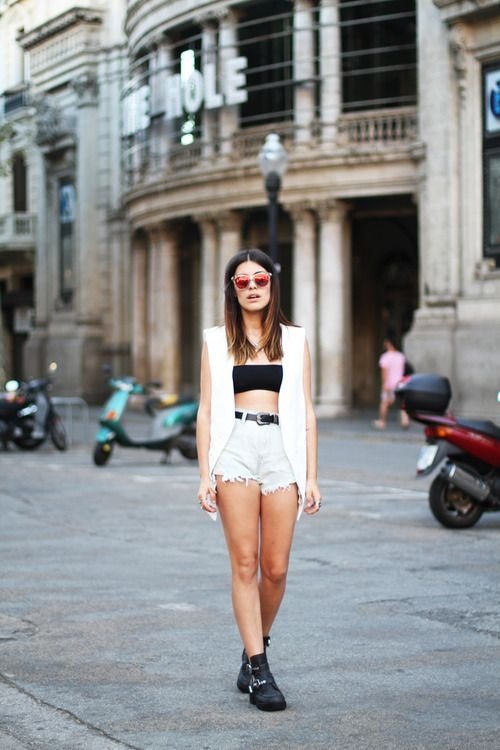 The go-to outfit for bandeaus is pairing them with some high-waisted shorts. I love this look because you can show off some skin but still keep things modest with the shorts. If you still feel like you look 'too' exposed, throw on a vest or a kimono cardigan. It'll cover up some skin while still keeping your outfit visible and fashionable.
3

With Overalls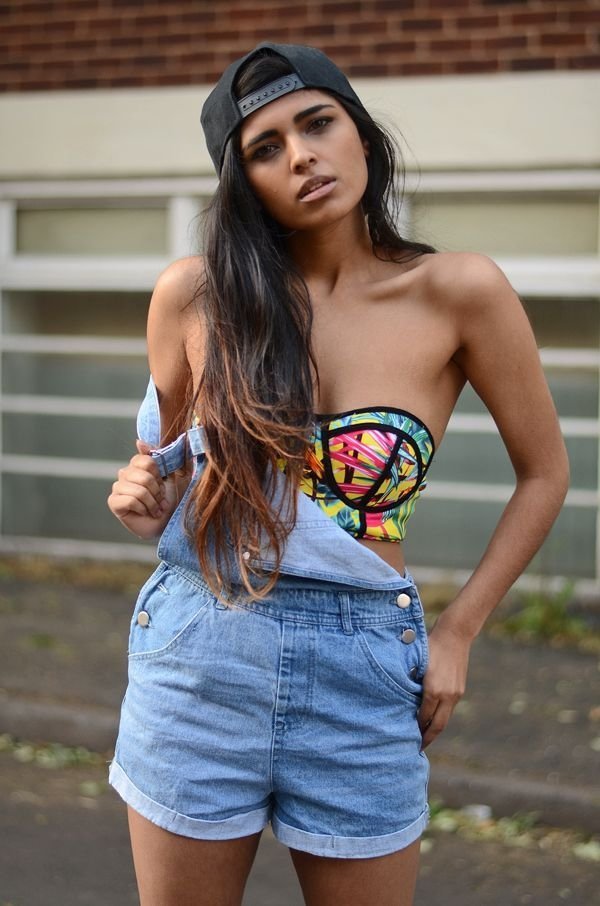 The overalls trend is definitely hot this summer. It's great because there are so many outfit possibilities that come with it! I love the idea of keeping things simple with denim overalls (try Nordstrom) and then pairing it with a printed bandeau. I would go with vibrant colors - it'll definitely be the focal point of your outfit! You can find some cool tops at Forever 21.
4

Muscle Tank Tops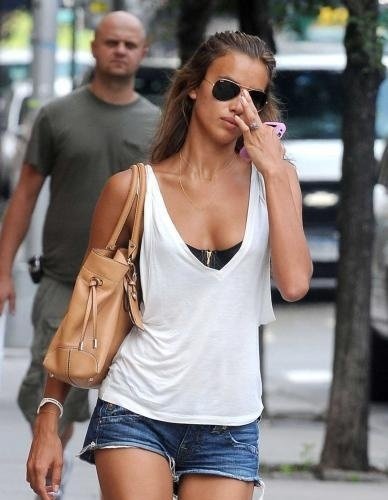 One of the most convenient ways to wear bandeaus is under a muscle tank. I love pairing lace ones (you can find some at Macy's) with graphic tanks. It adds a cute and feminine touch! It also keeps you from looking/feeling too exposed and that's what counts! Bandeaus are also great for shirts with an open back.
5

Under Sheer Tops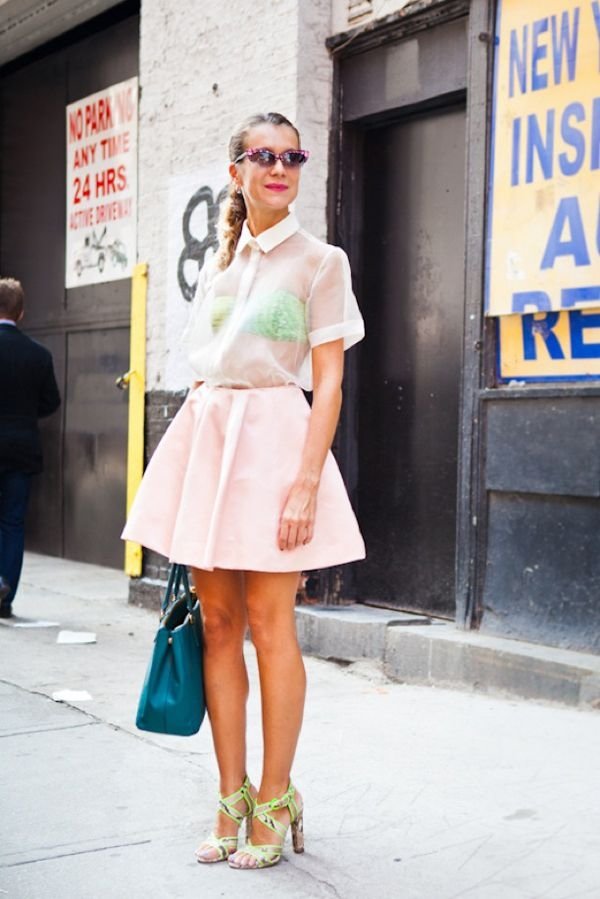 Did you ever want to rock a sheer top but didn't want to ruin the look with a bra and its straps? Well, swap the bra for a bandeau and you're covered! You can choose between solid colors like black, white, beige (all depending on the color of your top) to go for a sleek look. If you want to add some pizzazz to your outfit, go for a patterned bandeau! It'll look awesome underneath your sheer top.
6

With Flared Pants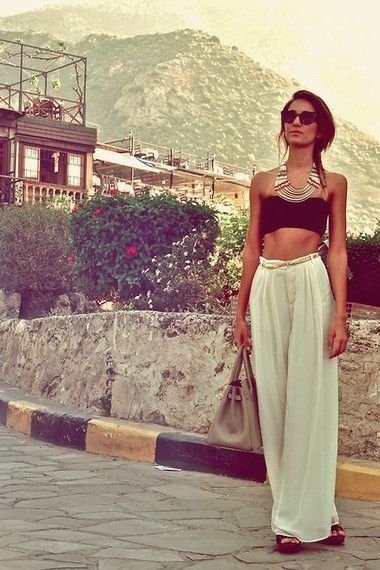 I'm so glad that flared pants are back in. I think they look great when paired with a bandeau - I love how the top is form-fitting and then the flared pants give the outfit some extra style. For this look, I'd go with a simple black bandeau and then keep the pants a beige/white color. Don't forget to accessorize with chunky necklaces!
7

Pop of Color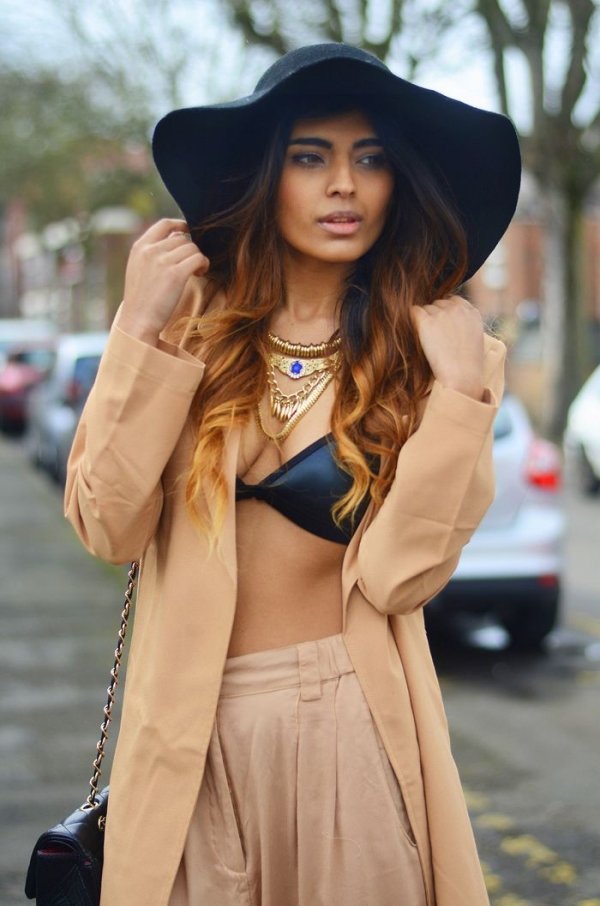 If you're wearing too much of one color, spice it up with a colored bandeau. It's a great way to add a pop of color to your outfit.
Well, there you have it. These are just seven out of many awesome street style ways to wear bandeaus this summer. I think they make a great addition to any summer outfit because there are so many ways to accessorize them! Of the list, which look is your favorite? Which look will you be trying to recreate?