7 Layered Street Style Looks for the Fall ...
By Vanessa
There are so many different layered street style looks that would be perfect for the fall! I don't know about you, but I live for fall fashion. I just think it's SO much easier to get dressed than in the summer... am I right, ladies?! You can be more experimental with your outfits and layer different patterns together for a cool new look. Check out some of these layered street style looks and let me know which ones your favorites are!
---
1

Denim and Stockings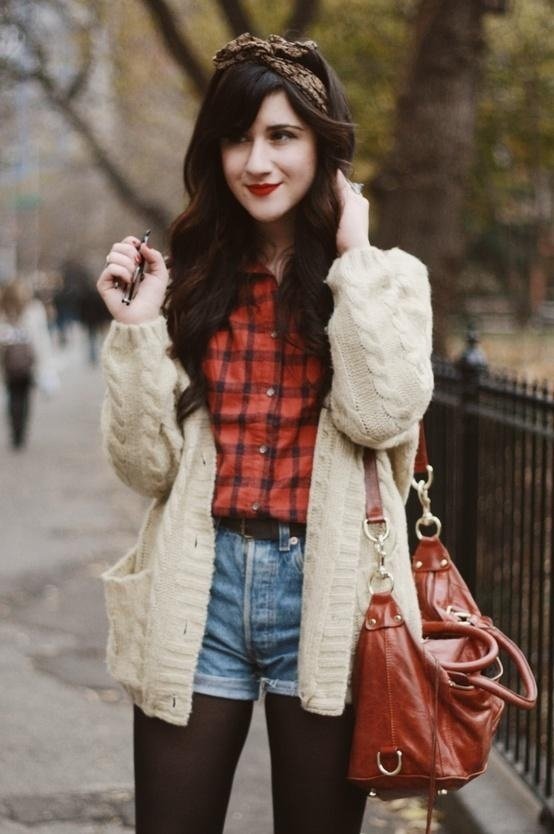 Keep your hipster chic ways going all through the fall! You can still wear your high-waisted shorts over stockings. All you have to do now is add a cozy cardigan! Personally, I'd go with an oversized cardigan just because I think those are SO comfy and they'll give your outfit a laid-back feel. This is just one of the many different layered street style looks to recreate this fall.
2

Leather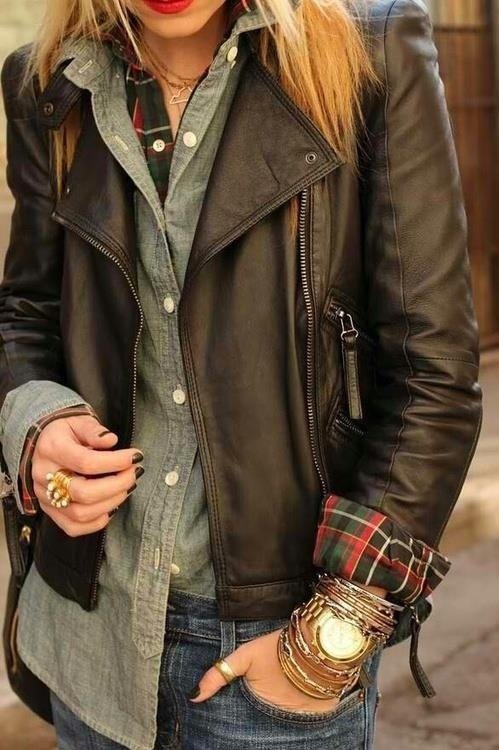 Leather looks great with anything and everything. Don't be afraid to layer it over chambray or plaid shirts! Heck, why not layer all three?! The leather jacket will add some edge to your look. I love the idea of cuffing the button up shirts over the leather jacket - it helps to show off all your different layers!
---
3

Mad for Plaid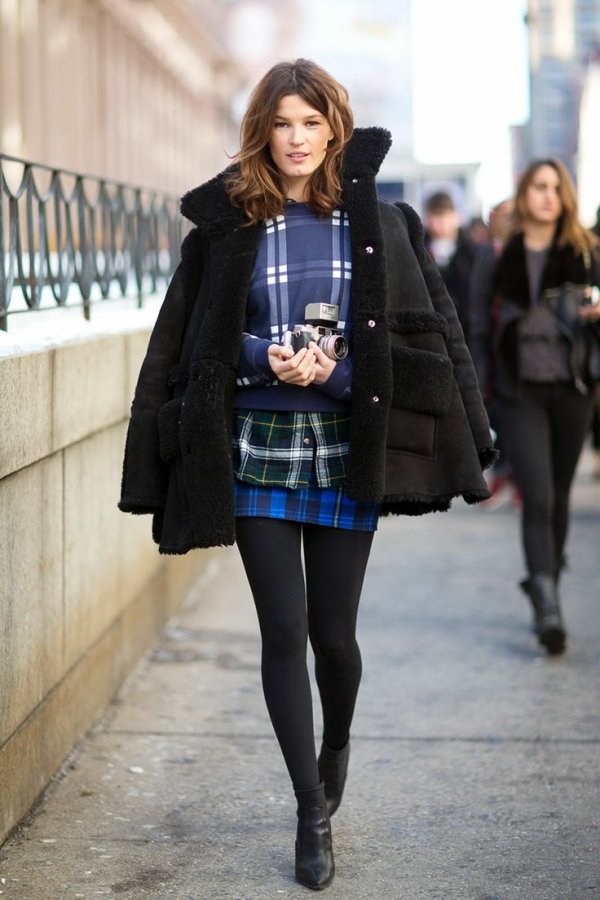 Who knew plaid on plaid could look so stylish? Somehow, it just works. Use the plaid trend as a way to add a pop of color to your outfit! Wearing black or white pieces with it will really help make it stand out.
---
4

Cardigans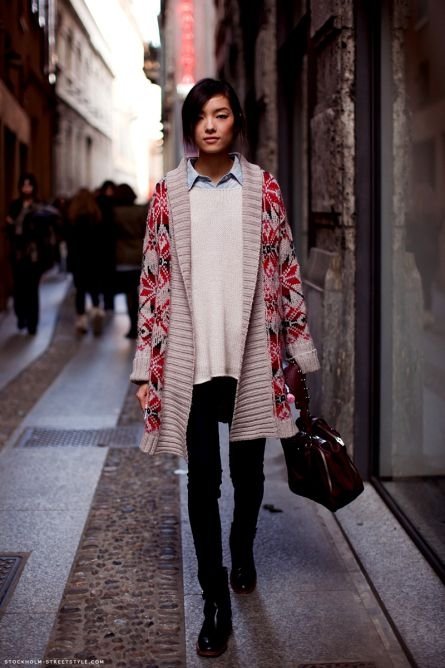 Cardigans are a great addition to any fall outfit. They're stylish and can keep you feeling nice and cozy! Browse the collection on forever21.com for cute and affordable options. It's great to throw on over a classic skinny jeans outfit! P.S just because it's fall, that doesn't mean you can't rock florals anymore!
---
5

Office Chic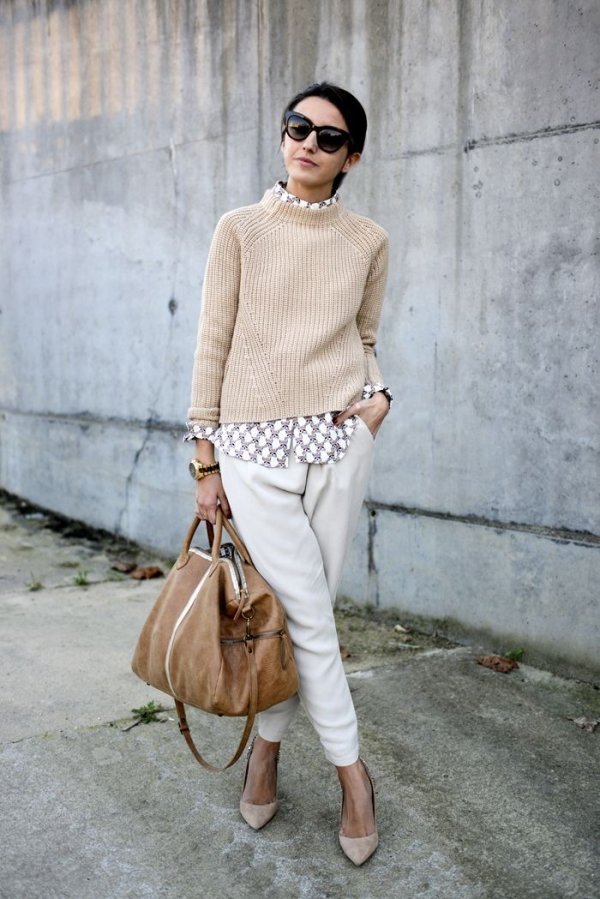 This fall, keep up with the rest of the women in your office by looking sleek and sophisticated. Layer neutral tones like white or beige for a timeless look. Add a layer to your button up shirt by throwing on a cable knit sweater (try hm.com) over it! Of course, with such a simplistic outfit, accessories are key. Bling out your wrist with a nice watch!
---
6

Fur on Denim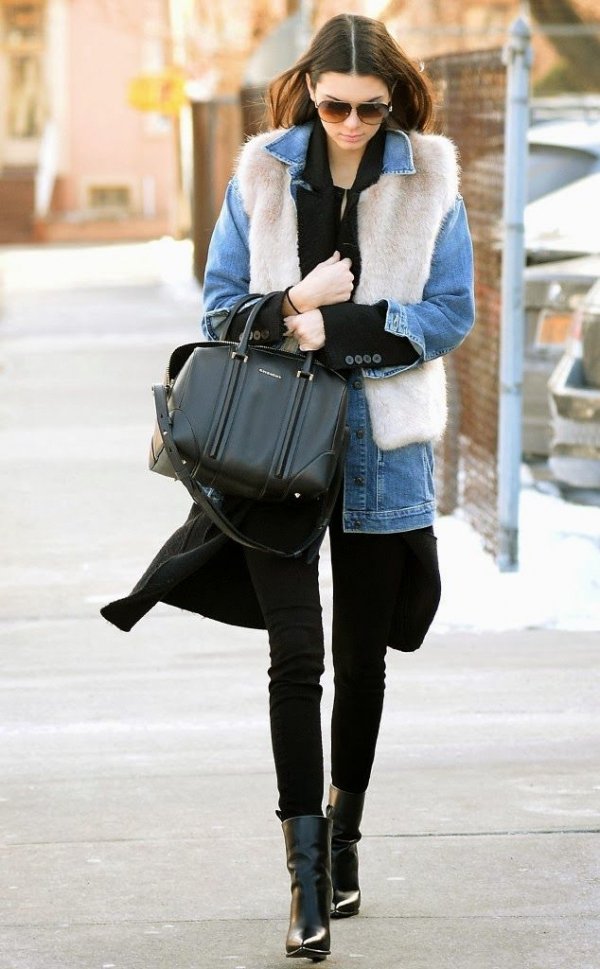 A faux fur vest is a must-have this fall! You can find cute (and affordable) ones on forever21.com. I love the idea of layering it over a chambray button up or a denim jacket. It adds an instant chicness to your outfit and makes it look a bit more tailored. What color fur would you want to wear?
---
7

Colorblock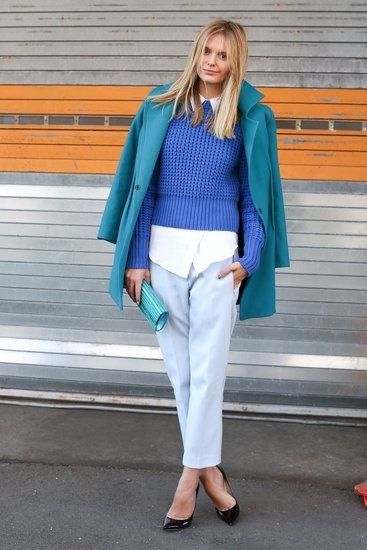 Colo rblocking is such a stylish look and it's super easy to achieve! If you're confused by the term, all it means is wearing multiple solid colors in one outfit! That means you can mix a bunch of different colors together, or, mix different shades of one specific color. It's perfect for making a fashion statement this fall!
Well, there you have it. These are just seven out of many awesome layered street style looks that would be perfect to recreate this fall! Of the list, which look is your favorite? Which look will you be recreating and where would you wear it to?
---
Popular
Related
Recent