There are so many awesome street style outfits with beanies you can wear this fall season. They've become my go-to accessory, because who even has the time to deal with their hair anymore?! Beanies are the ultimate cure for bad hair days. They're stylish and very affordable, which makes them a must-have item in your fall and winter wardrobe, too! Check out some of the cool outfits with beanies you can recreate.
1

Oversized Cardigan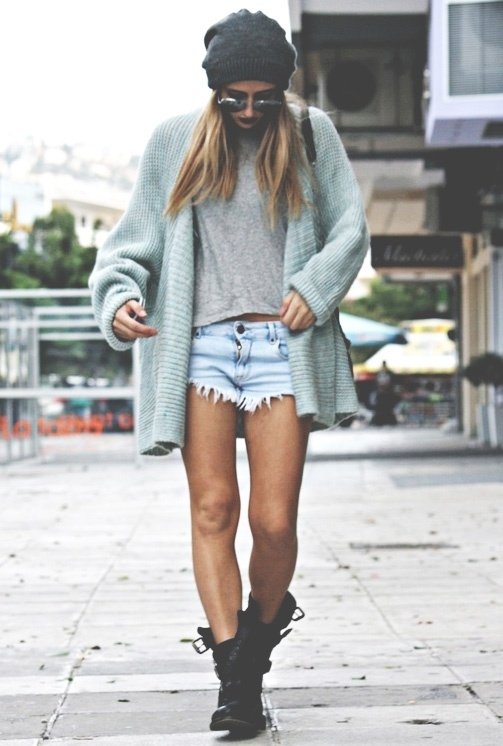 Cardigans are a must-have for the fall season because they're the perfect transitional pieces. The weather's still going back and forth from hot to cold, so an oversized cardigan will keep you feeling nice and cozy! I always like to pair an oversized top with something more tailored on the bottom, like leggings or skinny jeans. Keeping your hair in loose waves will add a bohemian feel to the look and the beanie will keep you from worrying about your hair all day! This is just one of many cool outfits with beanies that you can recreate this fall!
2

Keepin' It Casual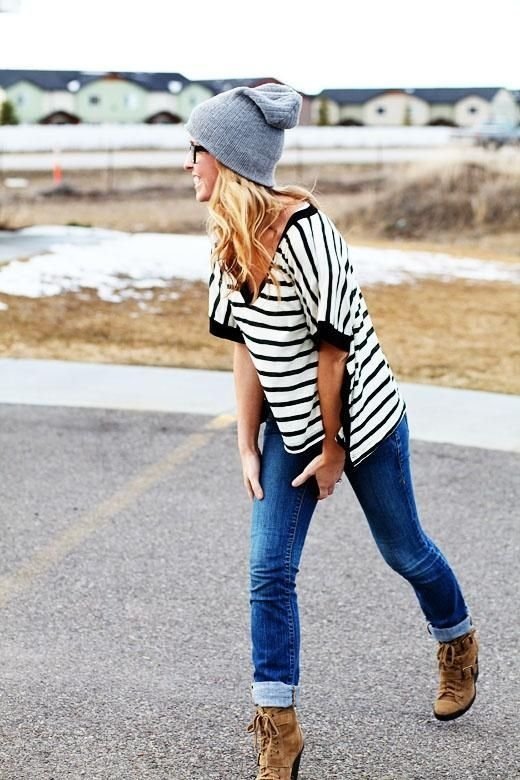 Beanies are a great addition to any casual outfit. Even if you're just sporting some skinny jeans and a loose tee, your look isn't complete without a slouchy beanie! It'll add a cool and mellow vibe to your look.
3

Pop of Color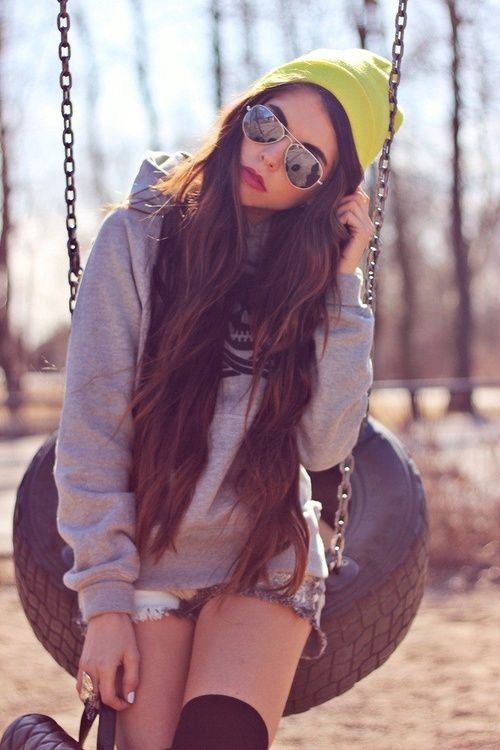 Beanies are a cool and easy way to add some color to your outfit. With fall usually being all about dark colors, spruce things up and rock a bright, neon color! You'll turn heads and be noted as a serious fashionista. You could also wear soft pastel colors to remind you of summer and those much warmer times!
4

Slogans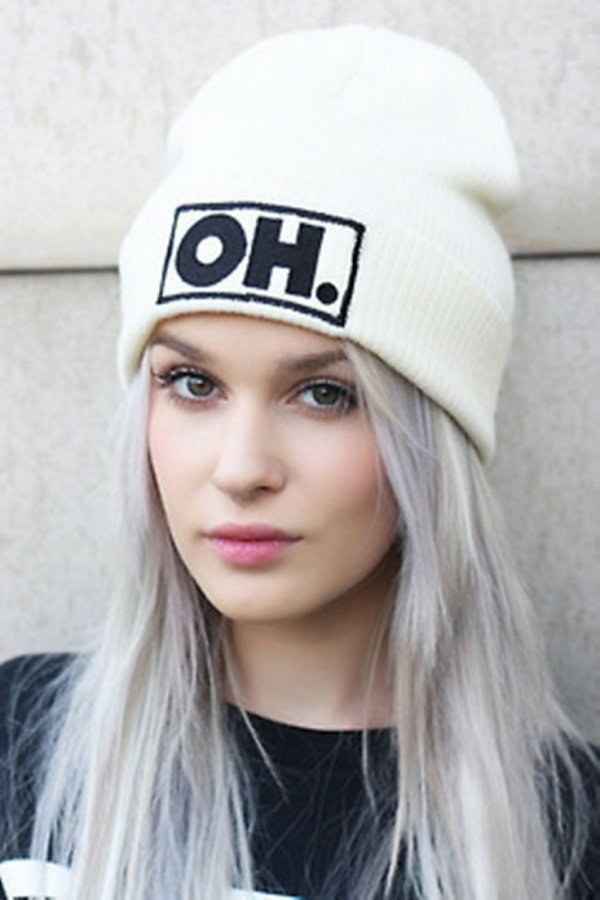 Graphic tees are no longer the only way that you can be expressive! Now, you can pretty much wear slogans across your forehead. My favorite place is to get them is from shopjawbreaking.com. You can choose between beanies with sayings like, "I Woke Up Like This," "Drama Free," and the one every fan-girl needs, "Boy Bands Ruined My Life." What kind of message would you want written on your beanie?
5

90s Grunge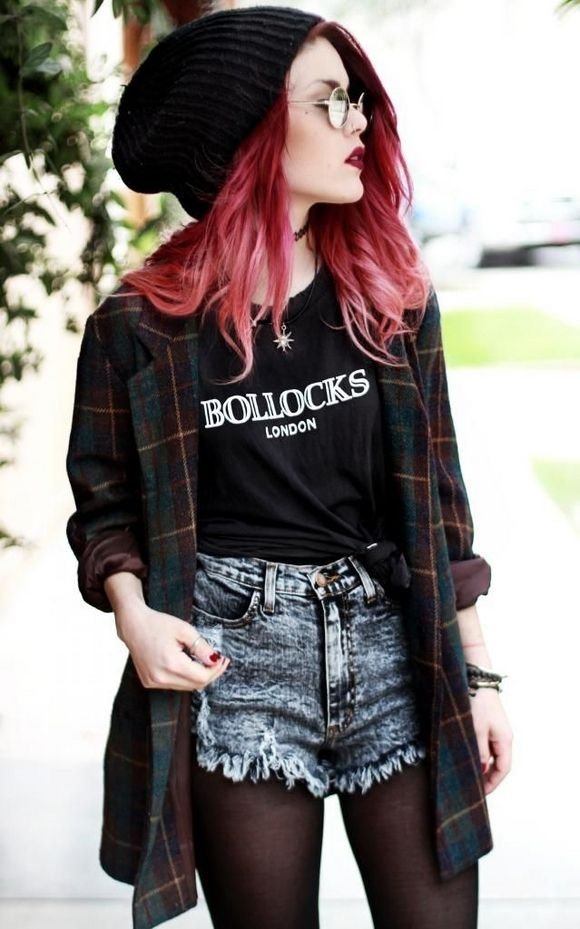 Fashion always comes full circle. That's why this 90s grunge look is so popular again! If you're tired of seeing the trend around, maybe it's time to start embracing it. You can recreate this type of look with some acid-wash denim cut-offs (or skinnies) like the ones from forever21.com. Pair it with a graphic tee, throw some flannel on top, and bam! You're all grunged up. A slouchy beanie will give it that rocker vibe you're after; try freepeople.com.
6

Tomboy-chic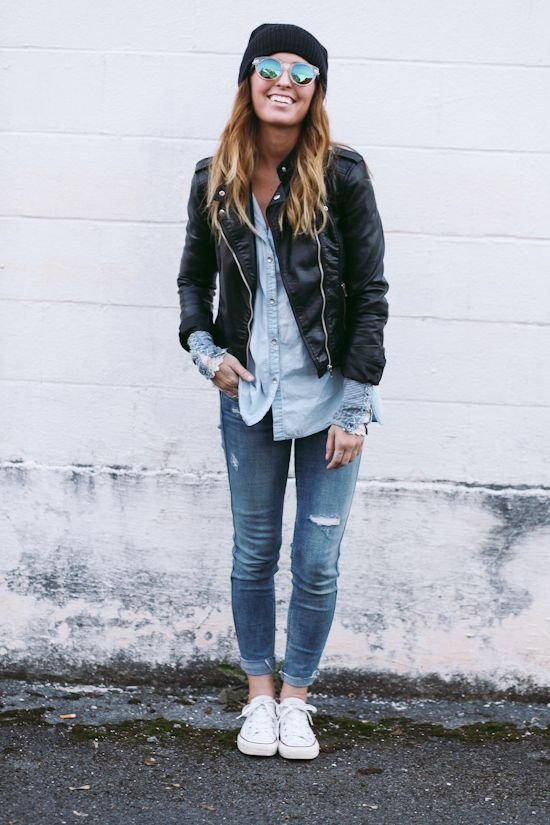 Tomboy-chic is all about having the best of both worlds. You can wear casual pieces like chambray button-ups, classic Converse high tops and some distressed jeans. What 'chics' up your outfit is adding the right accessories. A leather jacket will make your a bit edgier and your beanie (whether it be a black or colorful one) will earn you major style points.
7

Black on Black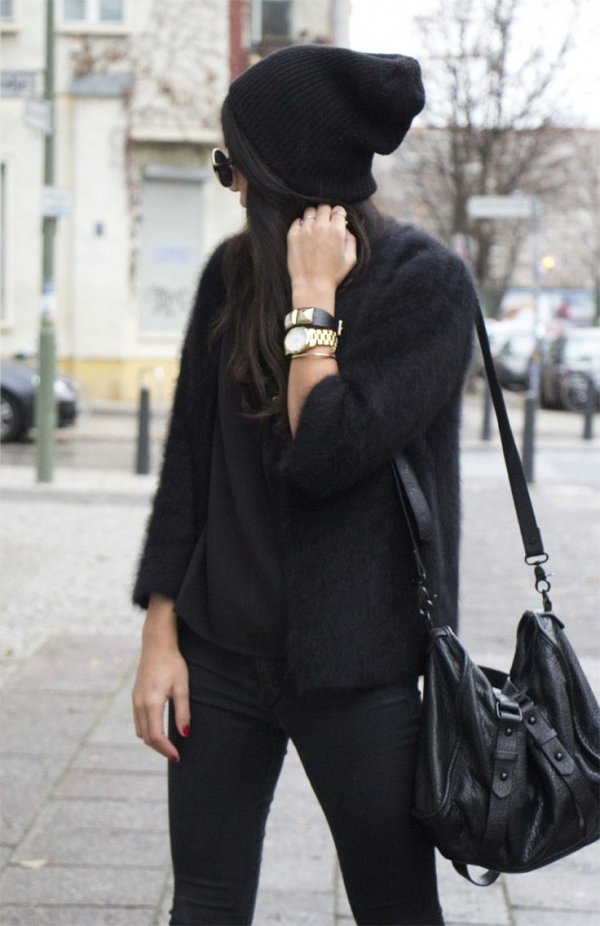 It's time to pull out all your black-on-black ensembles! I love this look because it's timeless. You can never go wrong with it! Black-on-black keeps you looking sleek, sophisticated, sexy, and bad-ass all at once. Isn't that what we're all going for? A black beanie will complete the laid-back, cozy vibe your outfit has.
Well, there you have it. These are just seven out of many awesome street style outfits with beanies you can recreate this fall! They're definitely a must-have item this season and trust me, when you own a beanie, a bad hair day will never be one of your worries! How do YOU like to wear beanies?