7 Streetstyle Ways to Wear a Beanie ...
By Vanessa
There are so many fashionable ways to wear a beanie! They're no longer just for bad hair days! Now, it's all about using them to add some "oomph" to your outfit! I know that my wardrobe would be very boring without the countless beanies I have stashed in my closet. They're definitely my go-to items! Check out some cool ways to wear a beanie and then let me know how you like to rock them!
---
1

All Black Everything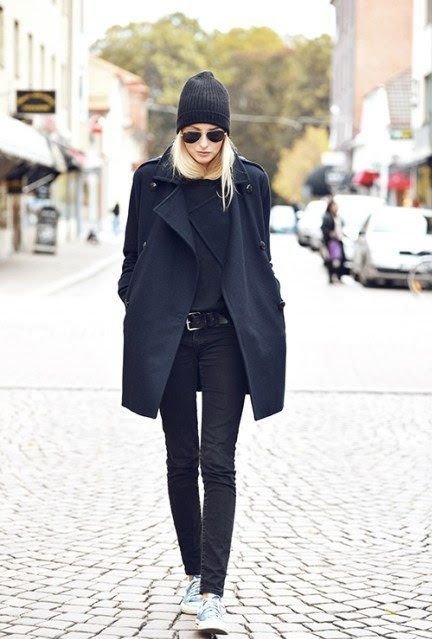 You can never go wrong with black on black. Am I right, ladies?! It's very street-chic. Rock a black beanie with an all-black ensemble and you'll see exactly what I'm talking about! It's definitely one of my favorite ways to wear a beanie. I don't know about you, but I just feel super comfy and runway-ready when I'm rocking an all-black outfit!
---
2

Neon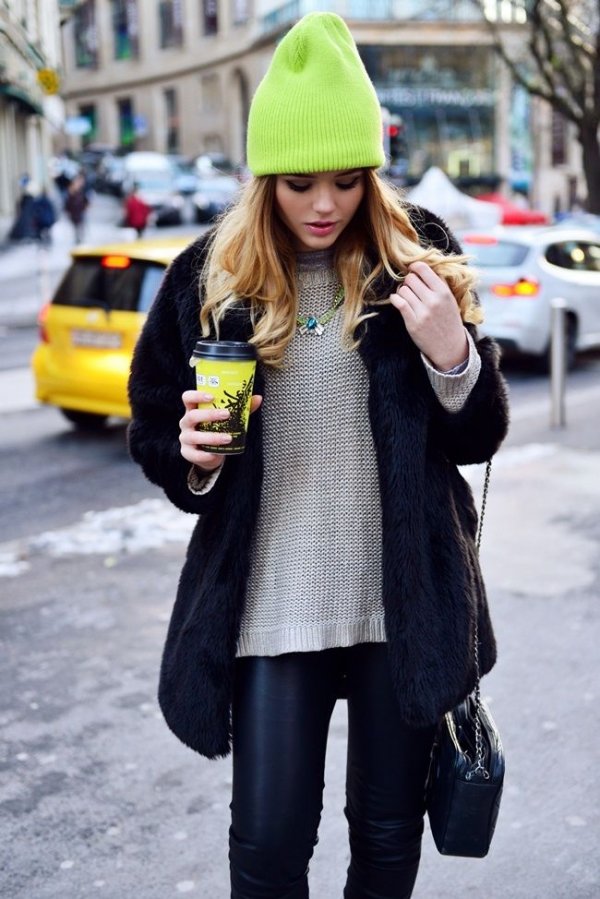 I wish I looked like this when I was holding my coffee! But anyways, neon colored beanies are so cute. It's the perfect way to add a pop of color to any outfit. If it's cold out, these colors kind of make you think warm, happy thoughts. Or is that just me? I think neon colors are awesome!
3

With Layers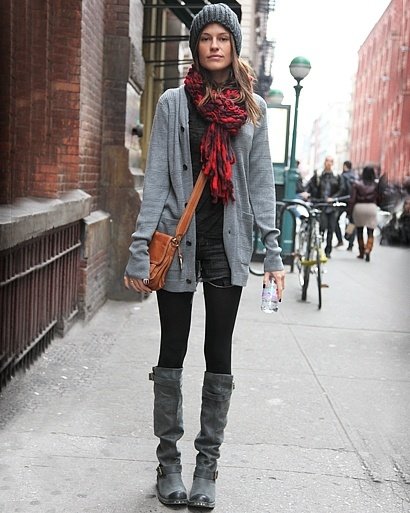 Ultimately, beanies are super comfy. If you're rocking layers this season, add a beanie to the look! It'll add to your whole "layered" look and at the same time, keep you nice and warm! I love that the beanie matches the rest of the outfit! It looks very well put together. Do you like the layered look?
---
4

Slogans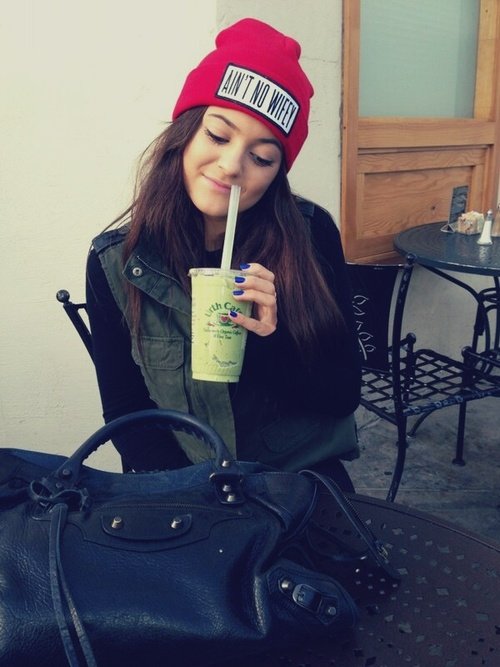 There are so many companies that make the cutest beanies! My favorite at the moment is Dimepiecela! They have beanies with some pretty awesome slogans on them. One of their most popular ones is the slogan, "Ain't No Wifey." So many celebs have been seen sporting them! It's a favorite of Kylie Jenner's and Cara Delevingne's!
---
5

Pom Poms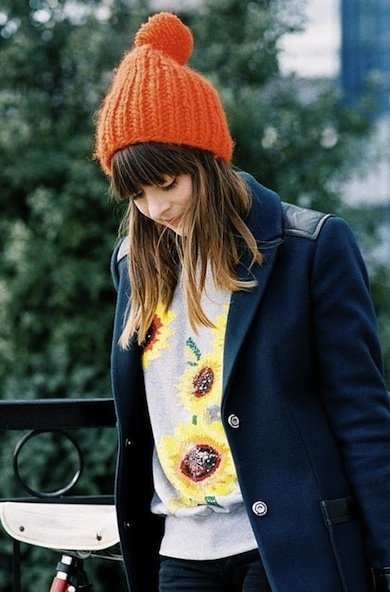 I love the beanies that have those cute little pom poms at the top! It adds a fun and youthful look to your outfit. It's the perfect accessory this season because they come in so many different colors! Don't be afraid to strut your stuff with a big ol' pom pom on the top of your head!
---
6

Knitted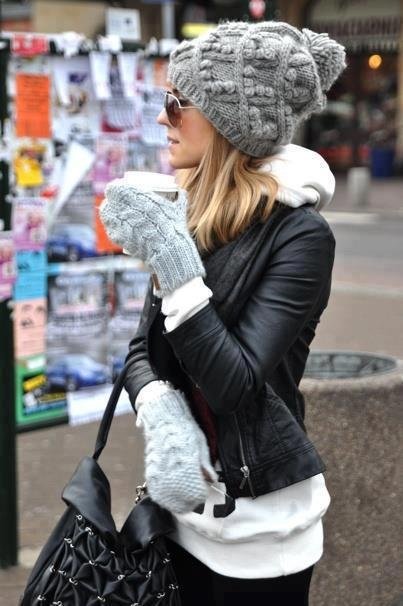 I love the whole knitted look. It's sure to keep you nice and cozy whenever it's cold out! I also love that it has this textured look to it. It adds some complexity to your outfit, if that makes sense. Oh, and the pom pom at the top is a bonus! How cute is that?!
---
7

White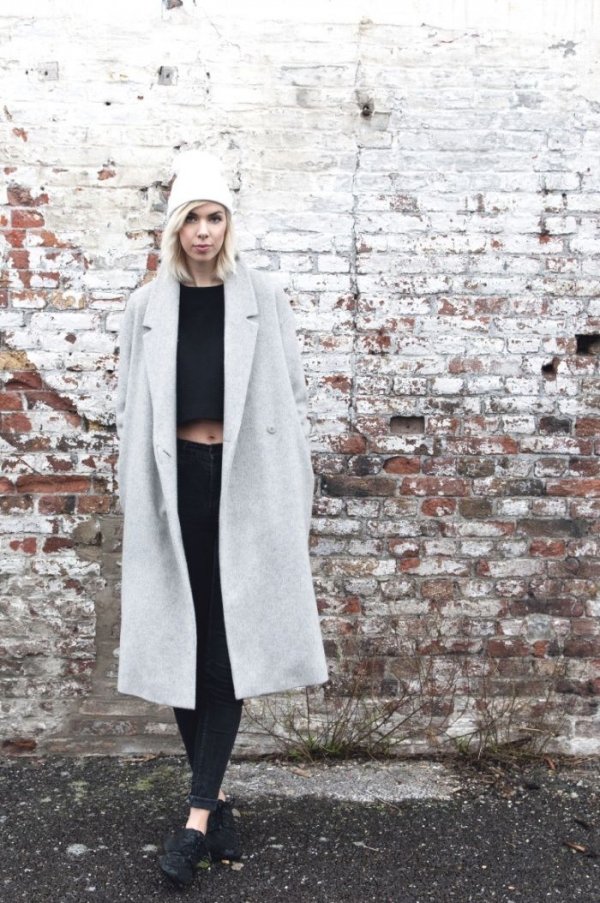 Just like you can never go wrong with black, you can never go wrong with white. It matches and looks great with anything! I love this look- it's simple yet totally fashionable. The crop top paired with the dark denim skinnies and converse is a great casual look. The long coat and white beanie throw the outfit together and make it look more polished. Do you prefer white beanies or colorful ones?
Well, there you have it! These are just seven out of many awesome ways to rock a beanie! Which look is your favorite? How do you like to wear a beanie? Let's share ideas in the comments section!
More
---
Comments
Popular
Recent