7 Types of Sunglasses That Are Perfect for Any Streetstyle Look ...
By Vanessa
There are so many different types of sunglasses that you just need to add to your collection! With summer coming up, these shades will keep your eyes protected from the blazing sun while keeping you totally fashionable! Win, right? There are some designer names on this list, but I tried to focus more on the STYLE of them! That way, you can go out and pick a pair from whatever designer you like best! Check out the types of sunglasses you should totally invest in!
---
1

Ray-Ban 'flash Lenses' Aviators
These shades are SO cool! They brighten up any outfit and the lenses come in multiple colors! Kudos, Ray-Ban, for another awesome product! You can browse the different styles on their site (ray-ban.com). Personally, I love the "Gunmetal" color! I'm definitely planning on getting a pair! This is just one of the awesome types of sunglasses.
---
2

Cat Eye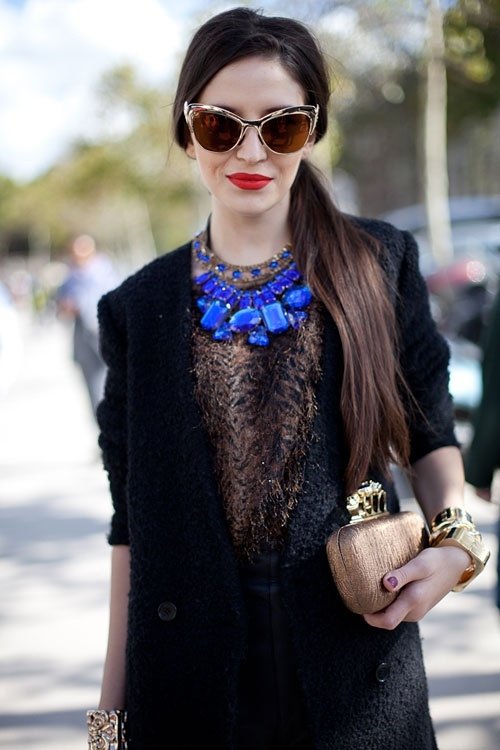 I'm in LOVE with these shades! Cat eye sunglasses are super girly and add a flirty touch to any outfit. I love the metallic rims around the glasses, it goes great with the accessories and the clutch! Of course, there are different colored shades! My favorite cat eye shades are these black ones from Nordstrom (shop.nordstrom.com)!
---
3

Classic Ray-Bans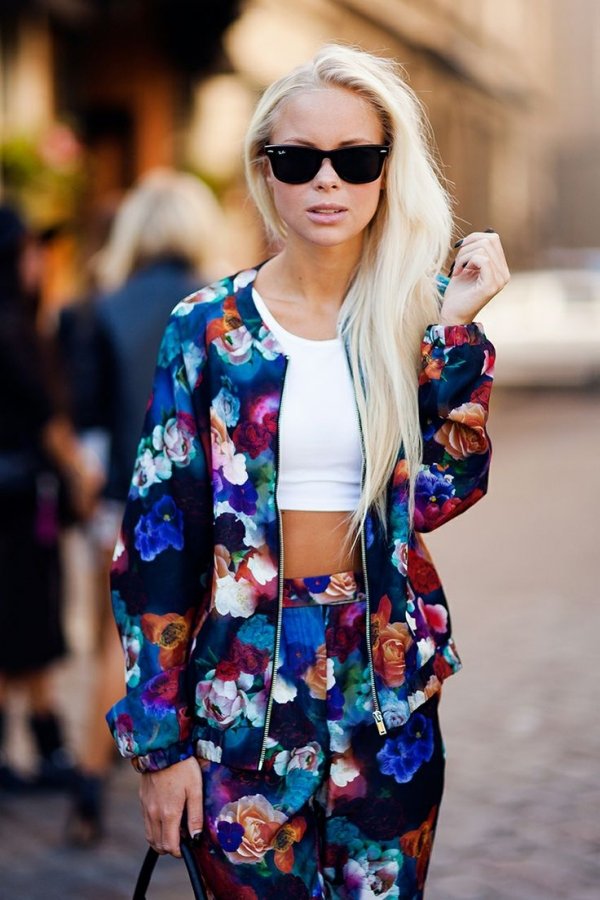 "Classic" Ray Bans, or "Wayfarers" are the perfect go-to shades. You can browse the different options on their site (ray-ban.com). There's even 'flash lenses' available for this style! Wayfarers look great with anything so if you don't own a pair, pick one up!
---
4

Round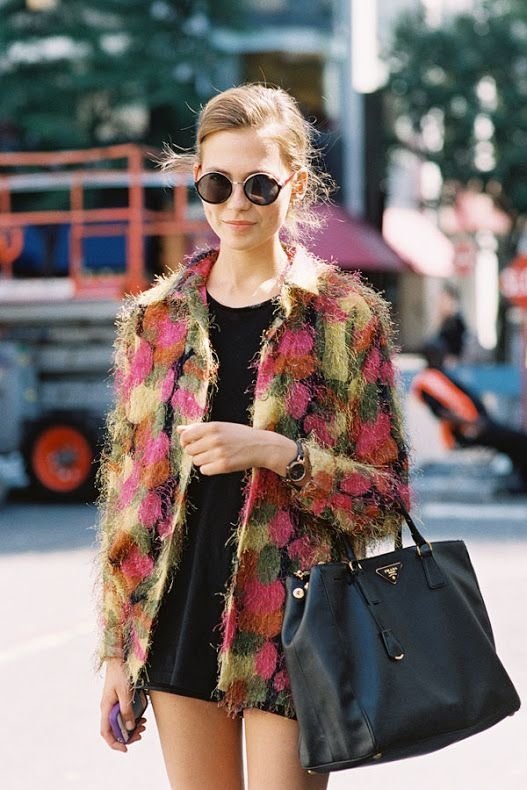 Even though I don't think I'm remotely cool enough to pull these off, I'm OBSESSED with round sunglasses! They give off such a fun, retro vibe. I'm loving these coral Marc Jacobs (shop.nordstrom.com) shades! It looks like the perfect summer accessory!
---
5

Oversized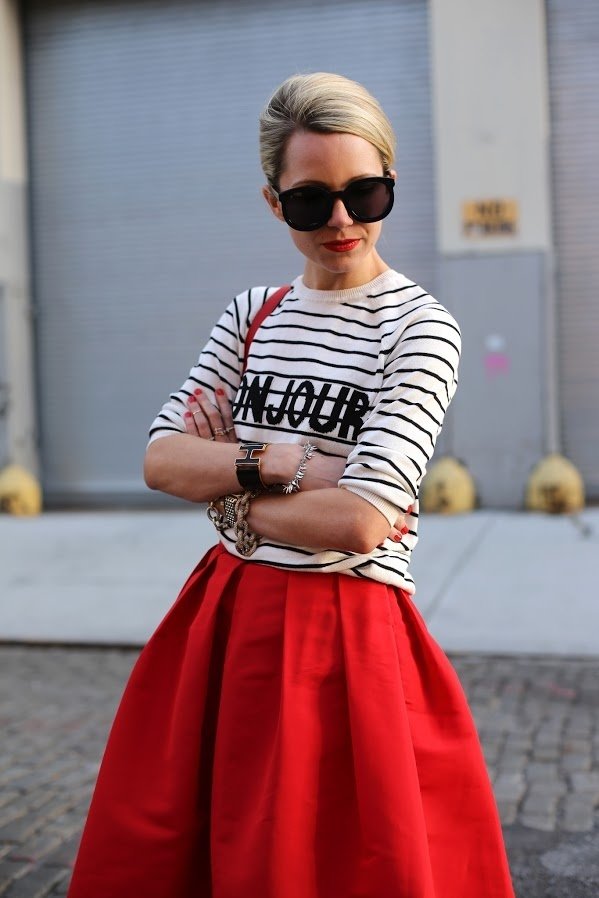 You can never go wrong with oversized sunglasses! They just compliment any outfit tremendously. I've had my eye on these Tom Ford 'Sandra' sunglasses (shop.nordstrom.com) for sometime now, but they're quite pricey. So, if you feel like splurging (and I mean SPLURGING) on a pair, go for it. I'm sure it'd be a great investment since you'll get tons of use out of it!
---
6

Clubmaster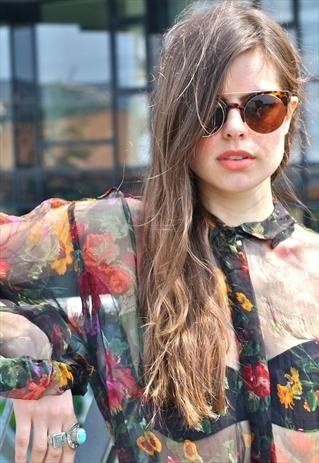 Clubmaster shades are perfect for a street-chic look. Designer brands can get pretty pricey but ASOS (us.asos.com) offers cute and affordable pairs! These are really similar to the one in the photo (leopard print) and would make a great fashion statement this summer! I love the accents around the frames. The curve on the nose grip is such a cool touch!
7

Heart Shaped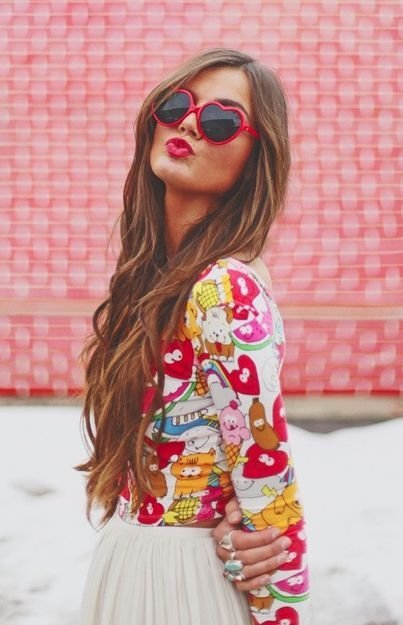 How cute are these?! You can get a pair just like them from Urban Outfitters (urbanoutfitters.com)! I love the vibrant color - red looks great with everything! P.S how cute is this outfit?! I love the animated cropped shirt and the high waisted skirt! The bold red lip just ties everything together. Who knew heart shaped sunglasses could look so cute?! Turns out they're not just for five-year-old fashionistas who love to play dress up!
Well, there you have it! These are just seven out of many types of sunglasses that are perfect for any streetstyle look! Use them to take your outfits to the next level! What's your go-to shades for sunny days? Of the list, which one is your new favorite? Let's share tips/outfit ideas in the comments section!
---
Comments
Popular
Related
Recent