Streetstyle Ways to Wear Leopard with Plaid ...
By Leena
I love fashion looks that make a big statement. And I love the look of a mixed print. So the combination of leopard print and plaid is a look that I fully embrace. If you're all about some "wild style" that makes a big impression, check out these ways to rock a leopard and plaid look.
---
1

Pink Plaid with a Leopard Clutch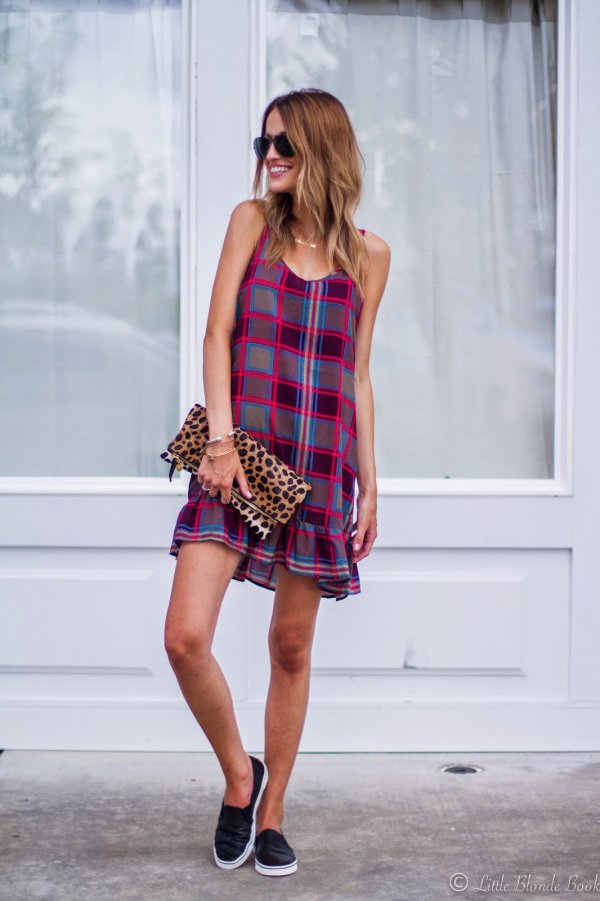 A girlie pink plaid dress (with ruffles!) and a hint of animal with a fold over clutch make this look both sweet and sassy. It's something you could totally rock for a casual weekend event or to run errands around town.
2

Plaid Scarf with Leopard Shoes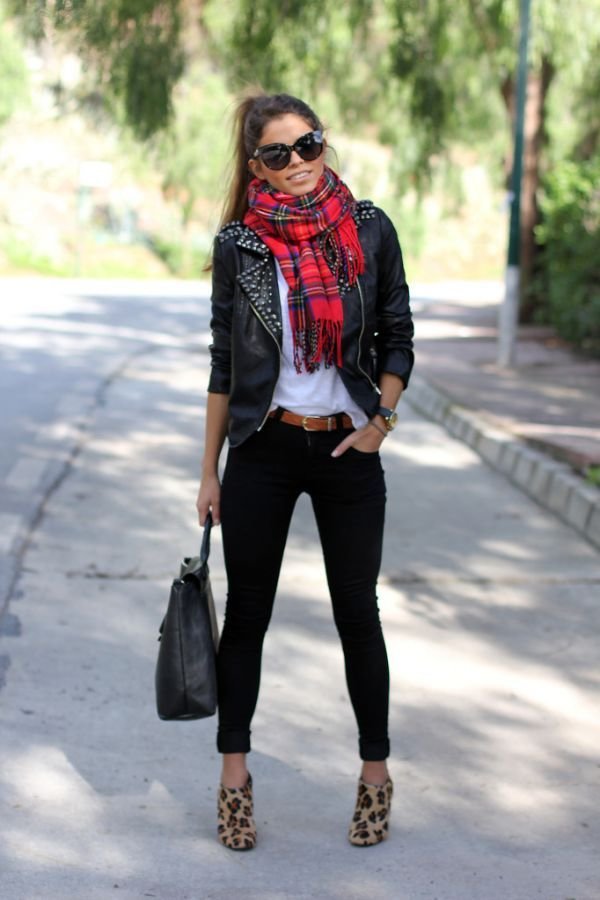 This rocker chic look gets an extra dose of awesome with the festive plaid scarf and smokin' hot animal print booties. With fall on the horizon, this look would welcome the season once the leaves start to change.
---
3

Corporate Plaid with Classy Leopard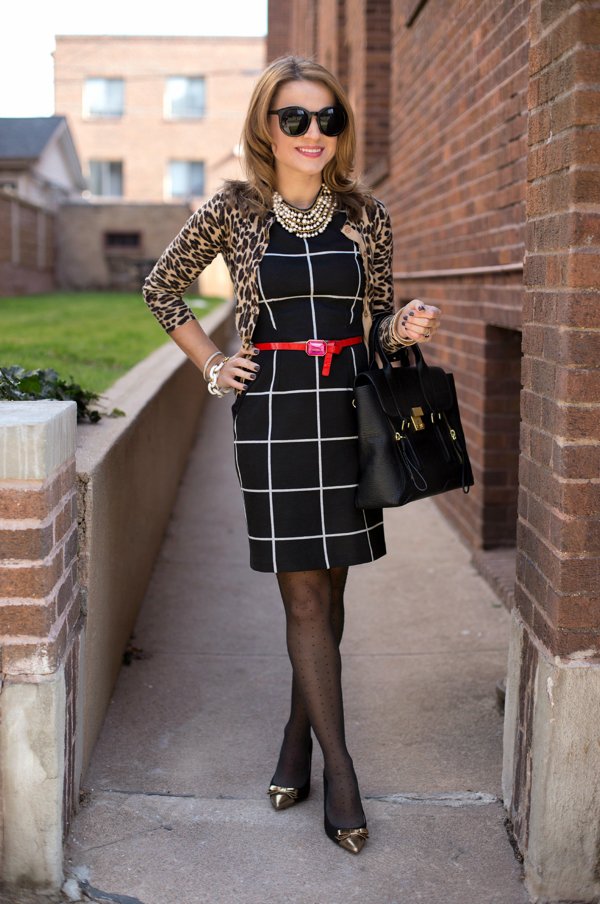 What a great outfit to wear to the office! It mixes prints, colors, textures (how fabulous are those tights??) and looks classy and sophisticated. The accessories really tie the look together.
---
4

Red Hot Plaid with Leopard Heels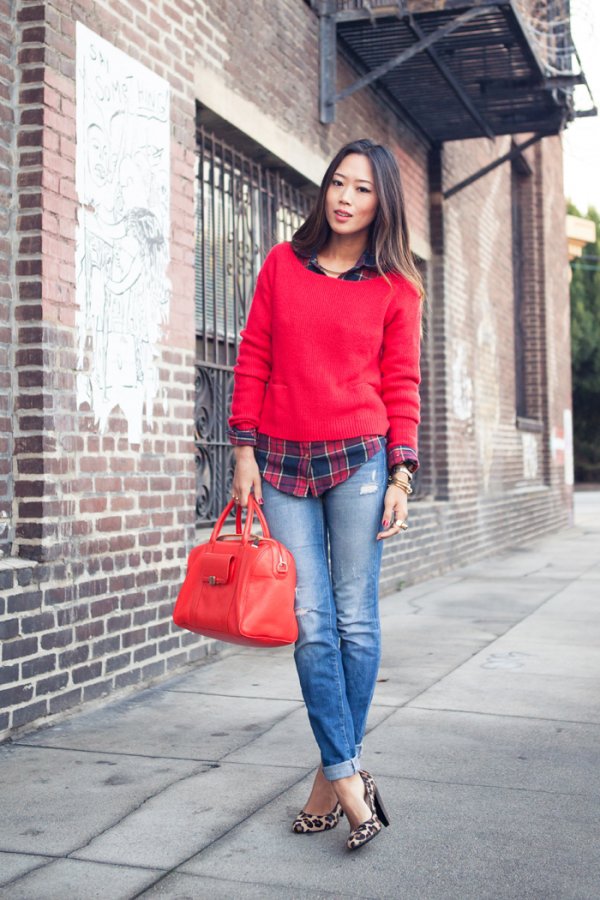 Preppy meets grunge meets feminine. That's what this look says to me. I could totally see a college girl rockin' this ensemble to class, and schooling all her peers on how to look stylish and cool.
---
5

Plaid Pants with Leopard Clutch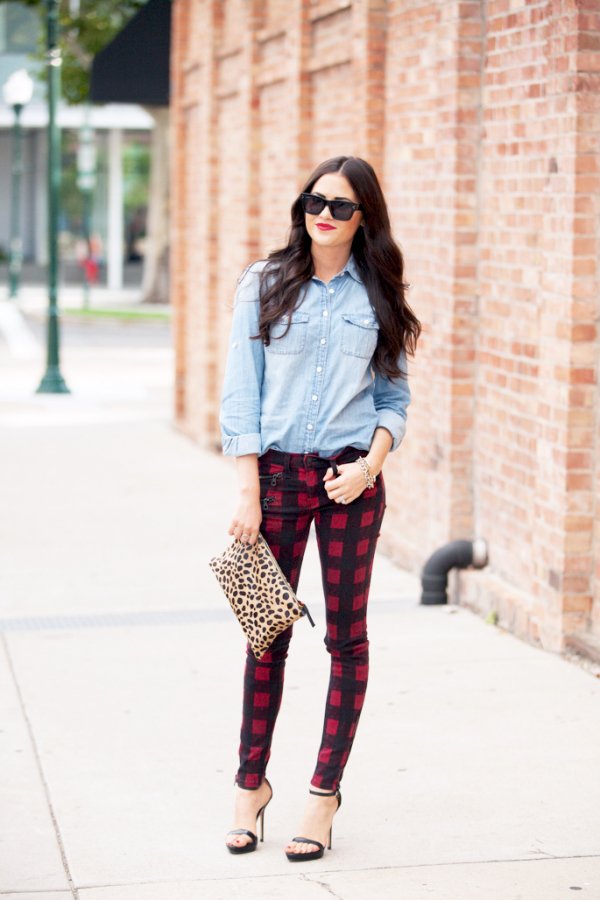 Plaid plus denim is awesome. Throw a leopard print clutch into the mix, and you've got a double dose of awesome! Tall stilettos thrown in too? Wowza. Super fun. Super stylish.
---
6

Plaid Shawl with Leopard Beanie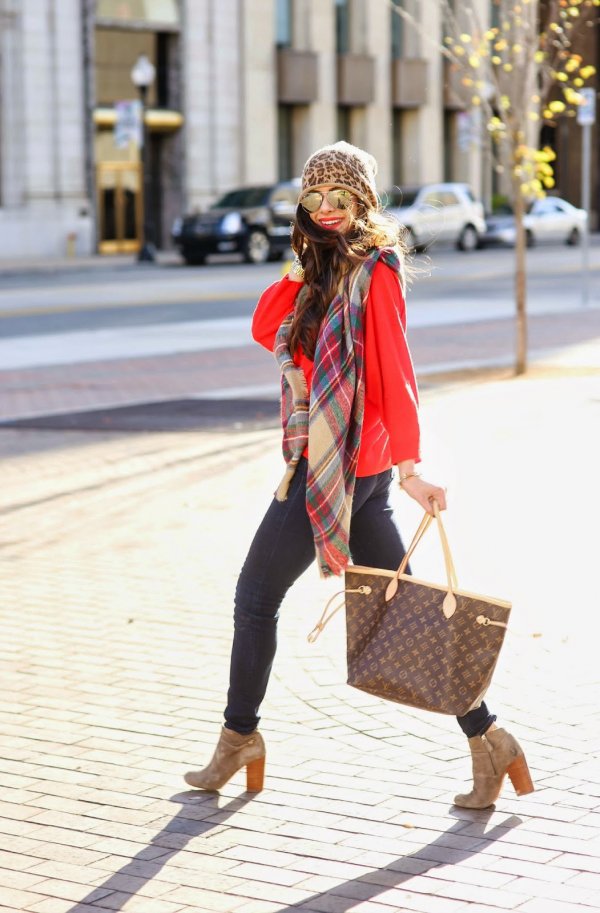 On cold weather days, this would be a fabulous look to rock. The bright colors are magnificent, and the mixing of patterns is totally fun. Beat the fall or winter blues with some brights!
---
7

Plaid Cape with Leopard Flats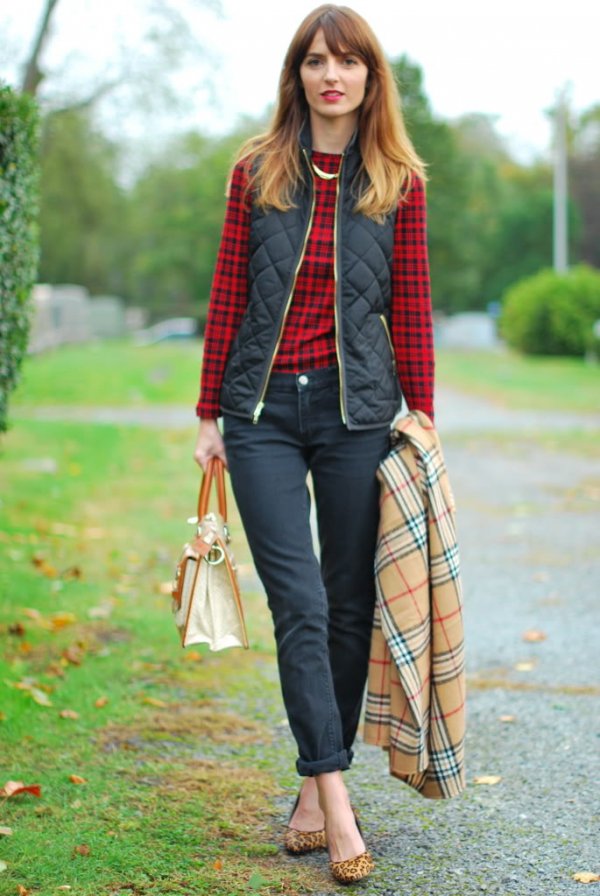 How perfect is this outfit for fall? It has deep, earth tones and two plaid pieces. Plus a quilted vest and leopard flats. But even with so much going on in this look, it's fashionable and not overdone.
Plaid is rad. Leopard is fab. So I guess that means when you wear the two together, you've got a rad-fab look. Are you going to be a rad-fab girl this fall?
---
Comments
Popular
Related
Recent