COMMENT
Overalls have a bad reputation. Most women are afraid to wear them, because they think that they'll look frumpy. Of course, that couldn't be farther from the truth. As long as you buy the right kind of overalls and pair them with the right accessories, you can look just as fashionable as you would in a little black dress. If you don't believe that overalls can actually be trendy, here are a few street style ways to wear them in fall:
1. White Overalls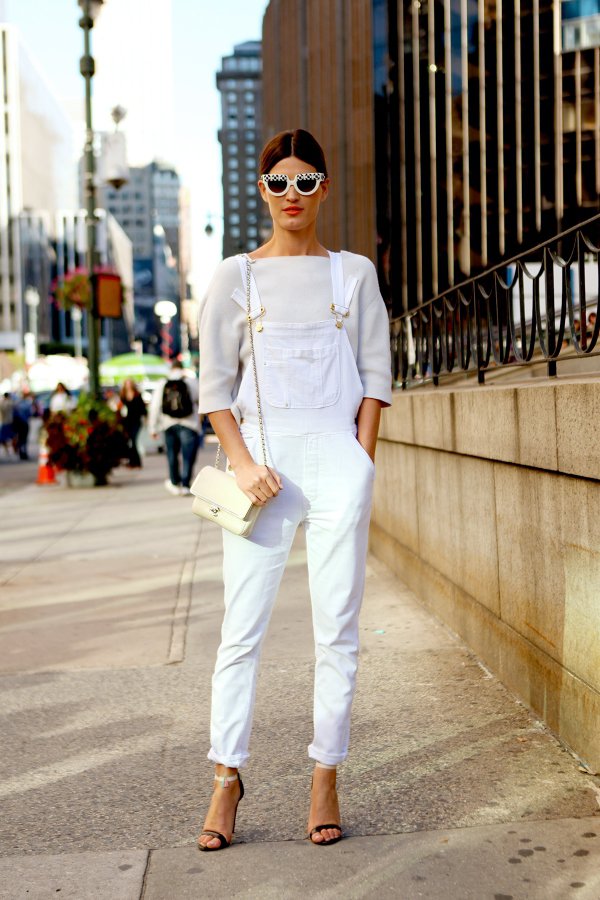 Most people think of blue denim when they think of overalls. Since that look can be tacky if you wear it the wrong way, all you have to do is change the color of the material in order for them to look fabulous. That's why you should search the stores for white denim overalls. The light color will keep you looking fresh and fabulous, especially when you pair the outfit with the right accessories.
2. Fitted Overalls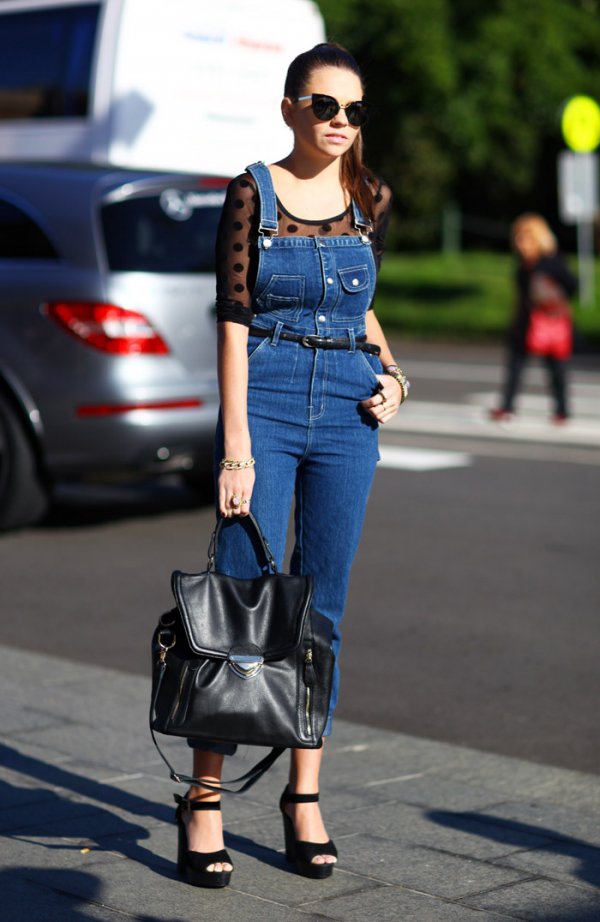 Traditional overalls are usually loose and baggy. They can make a woman appear like she has no shape at all. That's why you should wear fitted overalls that will stick to your legs like paste. It doesn't help to throw on a belt in order to really emphasize your waist line.
3. Overall Shorts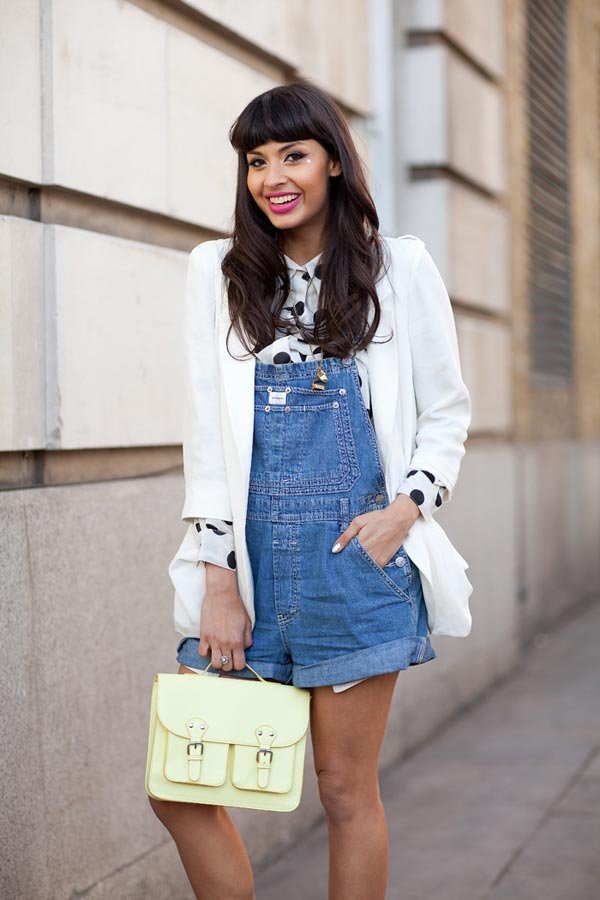 Your overalls don't have to cover your entire body. Instead, you can buy a pair of overall shorts. That way, your sexy legs will still be visible. Depending on what type of shirt you choose to pair with the outfit, you can even have your arms and shoulders be visible, as well. Who said overalls couldn't be sexy?
4. Mixed Styles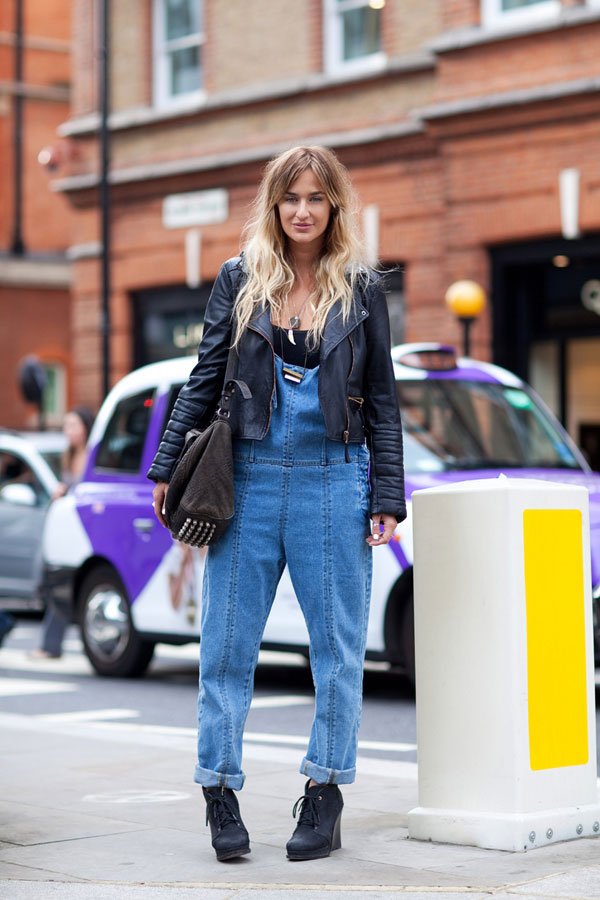 You shouldn't be afraid to combine looks. When you wear overalls, you don't have to look like a country bumpkin. You can mix and match styles by wearing a denim jacket and some fierce shoes. That way, you'll look like a cross between a country cutie and a motorcycle riding badass. You'll be a style icon for your town.
5. Opened Overalls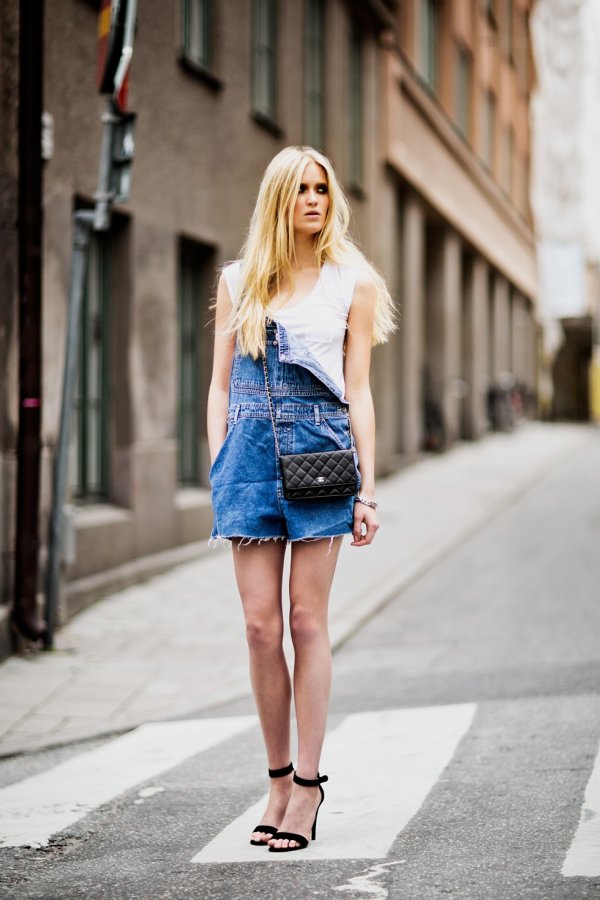 You're probably going to have some sort of shirt under your overalls anyway, which means it won't look strange if you leave one of the straps undone. That way, you'll create a casual, messy look. Plus, it'll help you reveal more skin, so that you'll look even more feminine than you did before. Also, even if your overalls originally had pant legs, you can cut them into shorts to create a frayed look.
6. Heavy on Accessories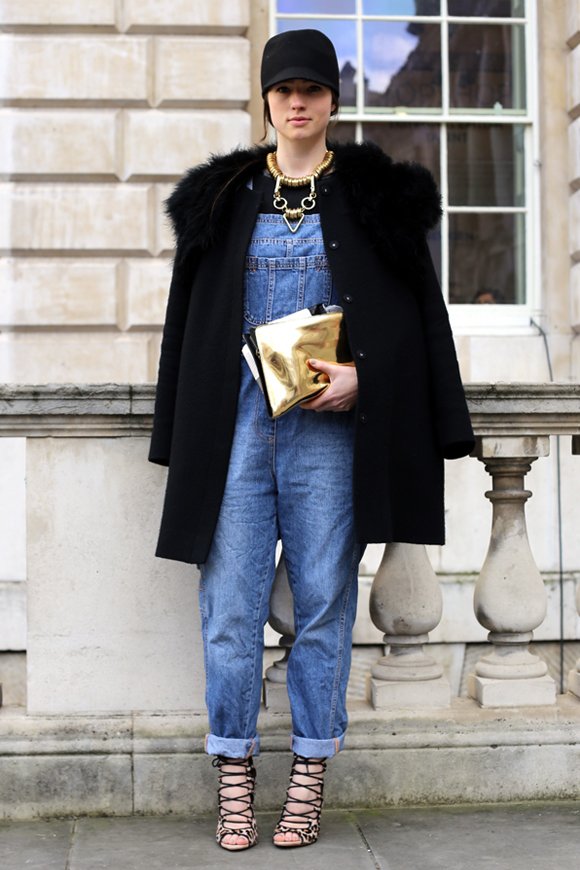 If you aren't happy with the way your body looks in your overalls, you can distract with accessories. Put on a statement necklace, a hat, strappy shoes, and a thick coat. You can even carry an oversized bag. That way, everyone will be paying more attention to the clever way you've accented your outfit than the outfit itself.
7. Overall Dress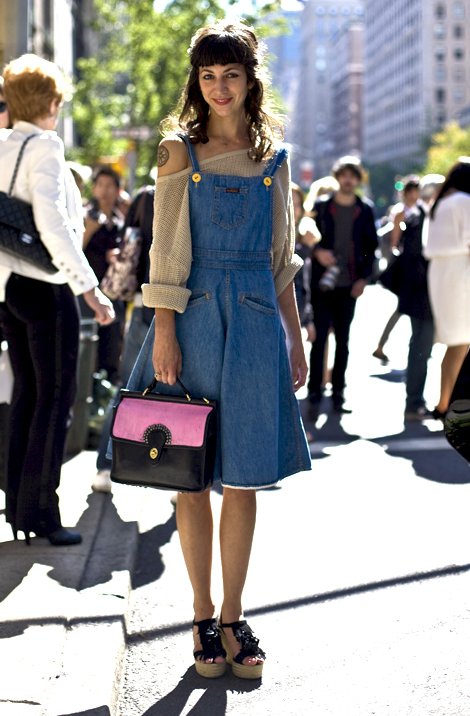 Believe it or not, there are actually overall dresses on the market! That means you don't have to worry about your overalls looking casual anymore. If you slip into one of these dresses, then you'll be ready for any occasion. Plus, it'll make you feel nice and cool during fall, when it's too hot for pants, but too chilly for short shorts and mini skirts.
If you don't own a pair of overalls, then it's time for you to go out and buy some! What's your favorite way to wear overalls?
17 Disconcertingly Positive Signs Your Ex is Definitely over You ...