Denim shirts are one of the cutest trends that never fail to impress every fall. If you're trying to find new ways to style your favorite denim piece, this list will give you so many new ideas that you've never thought of!
1

Canadian Tuxedo with Lime Green Heels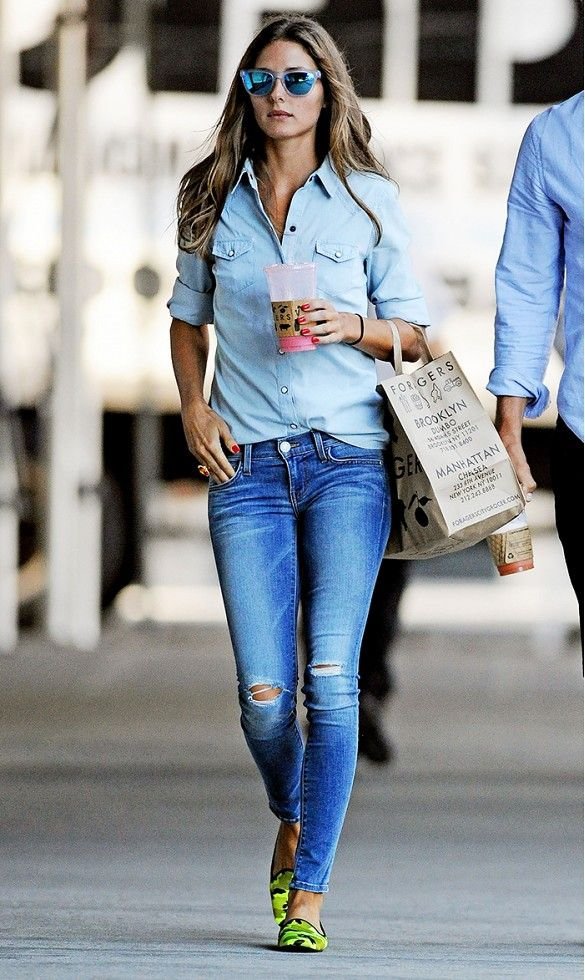 2

Belted Denim Shirt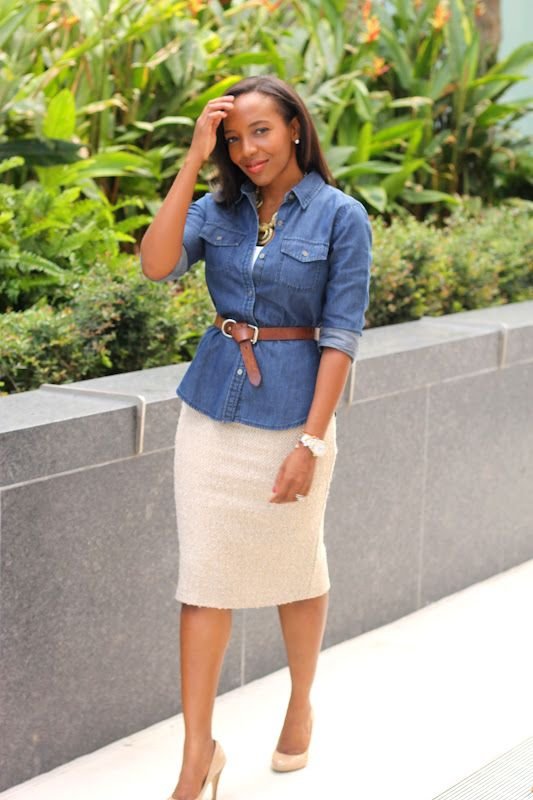 3

Denim Shirt and a Poncho
4

Tight Midi Skirt and Tucked in Shirt
5

Layer with a Cardigan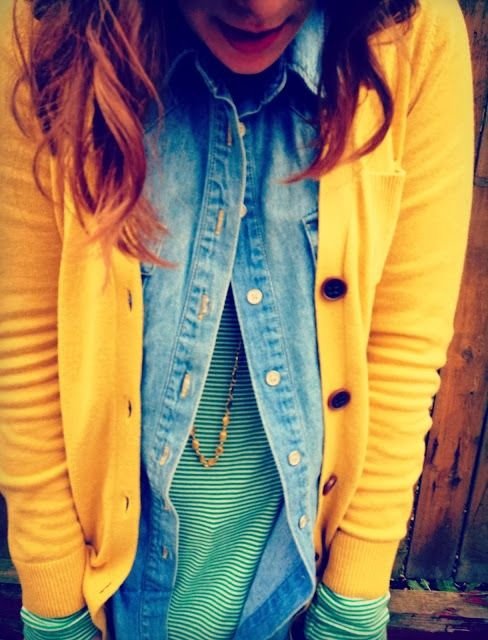 6

Pair with an Oversized Turtleneck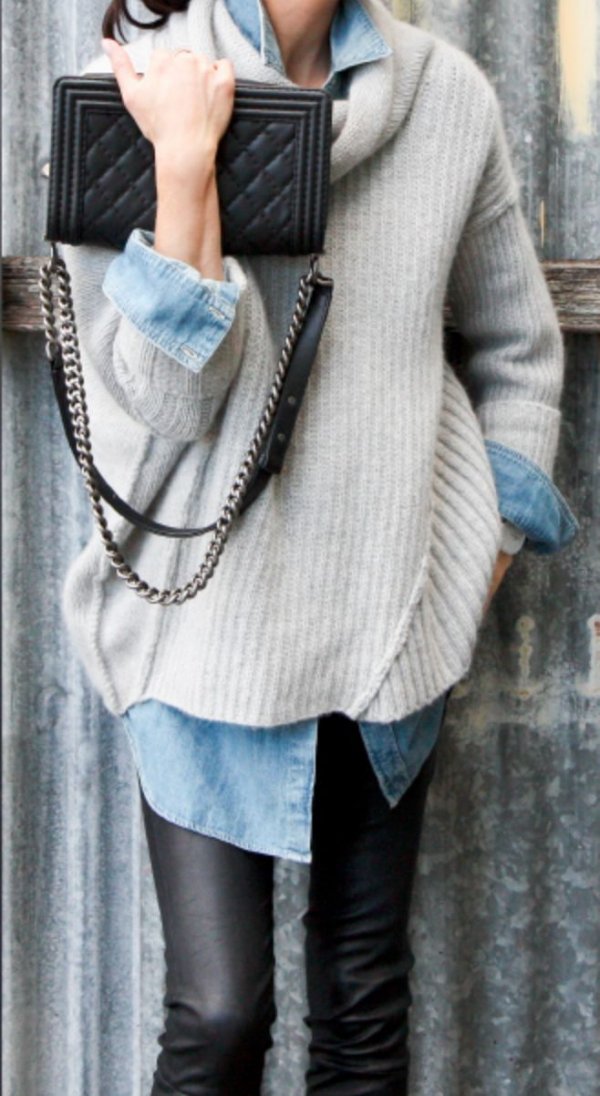 7

Light Denim and White Jeans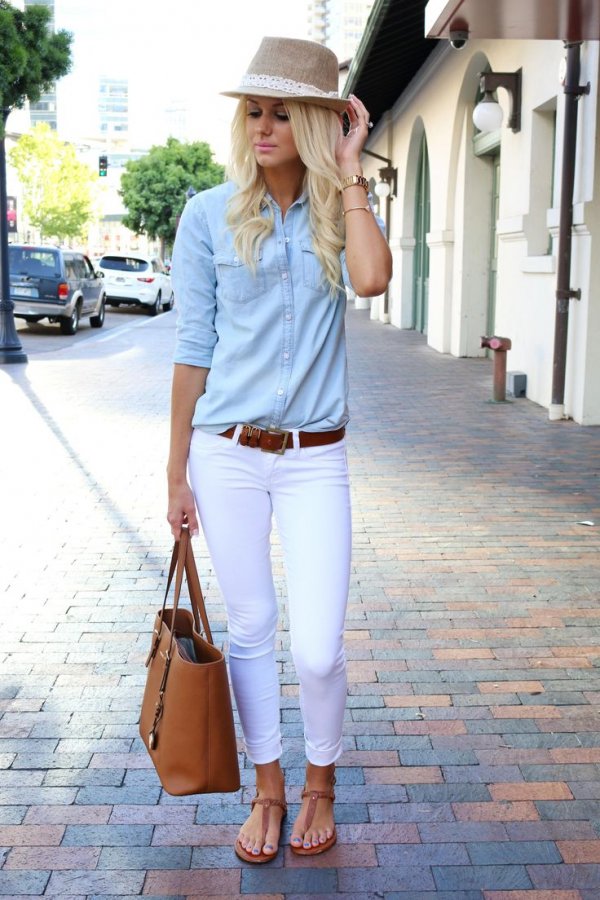 Denim is an evergreen fashion staple that never goes out of style. Whether you're going for a casual, street style look or something dressier, denim shirts are a great way to add a touch of style to any outfit.
Light denim and white jeans are a great way to add a little extra flair to your look. The combination of light denim and white jeans is a classic look that is sure to turn heads. With the right accessories, you can create a look that is both stylish and comfortable.
One way to style light denim and white jeans is to pair them with a bold colored top. A bright red, yellow, or blue top will help to draw attention to the denim and white jeans. You can also choose to add a denim or leather jacket to complete the look.
Accessories are key when it comes to styling light denim and white jeans. A wide brimmed hat, sunglasses, and a statement necklace will help to tie the look together. If you're looking to make a statement, try adding a pair of statement earrings or a bold bracelet.
8

Chambray Shirt Dress

9

Long Sweater and Denim Shirt Dress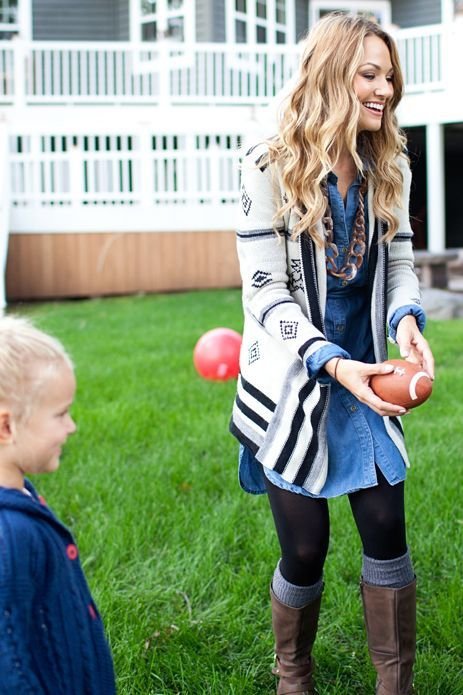 10

With an Oversized Sweater
11

Tied around Your Waist
12

Wear underneath a Long Coat
13

Paired with a Maxi Skirt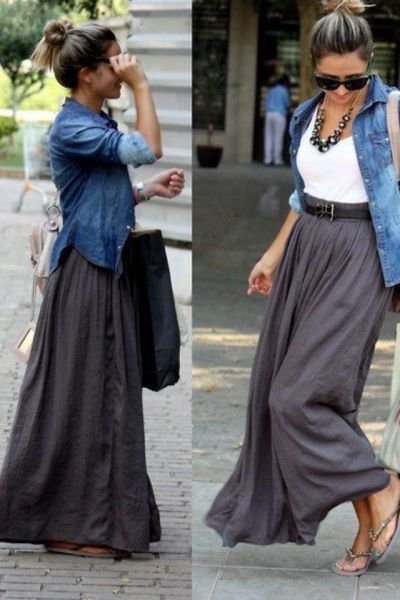 14

Dramatic Full Skirt
15

Leopard Skirt Chic
16

Under a Blazer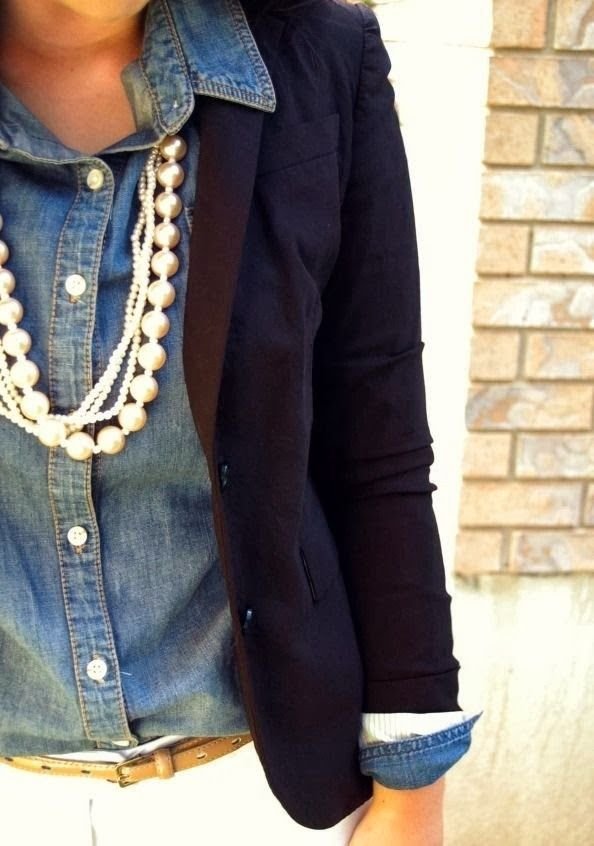 17

With a Tartan Skirt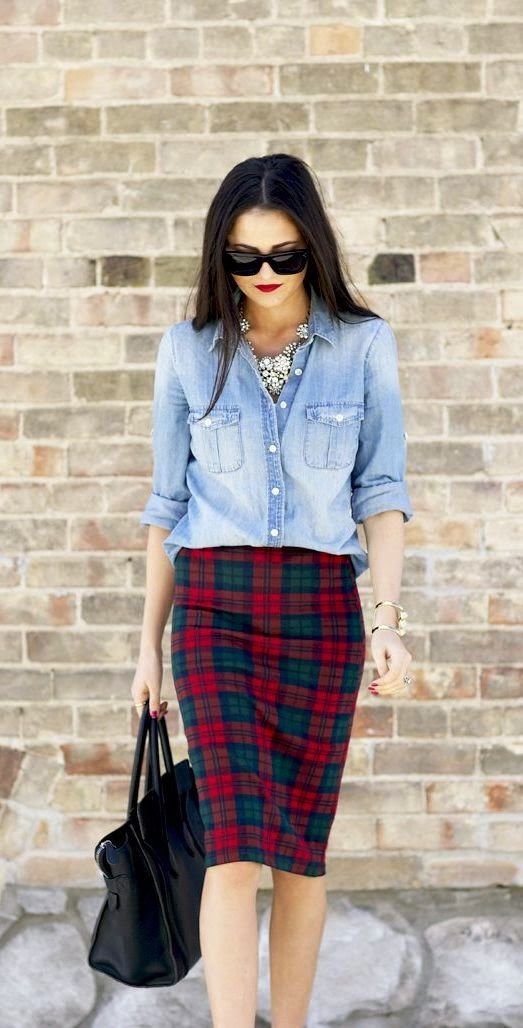 18

Paired with Neutrals
19

Denim Shirt and Black Lace Skirt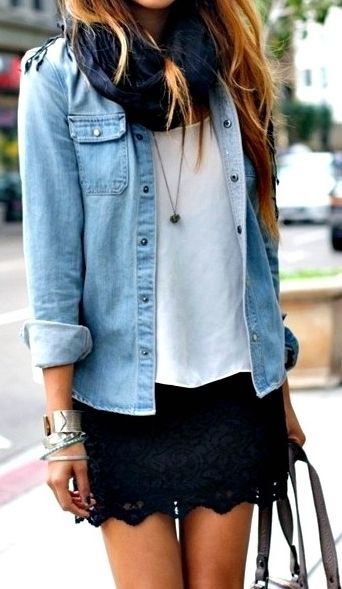 20

Rock a Floppy Black Hat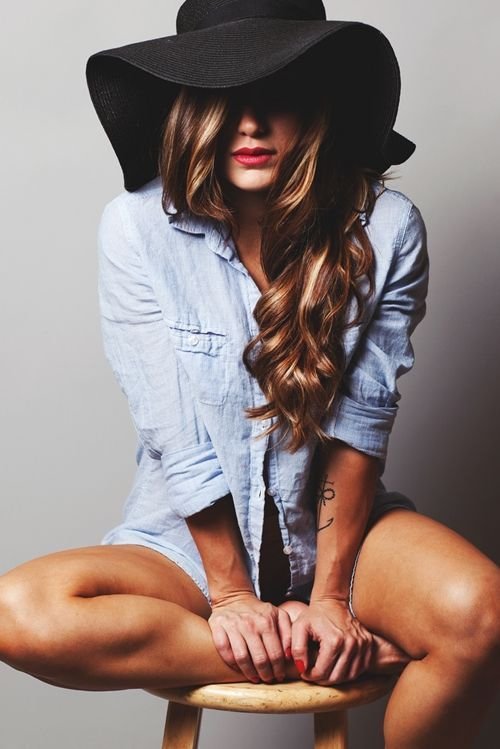 21

Cozy Sweater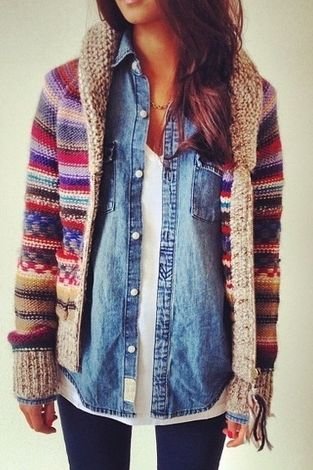 22

Bright Yellow Skirt
This bright yellow skirt is the perfect way to add a pop of color to any outfit. The skirt is made from a lightweight, breathable fabric that is comfortable and stylish. It features a high-waisted design with a midi-length hemline that is perfect for pairing with a denim shirt. The skirt also has a fun polka dot pattern that adds a playful touch to any look. The skirt is easy to dress up or down, making it a great choice for any occasion. For a casual look, pair it with a plain white tee and some sneakers. For a more dressy look, add a blazer and some heels. No matter how you style it, this skirt is sure to make a statement.
23

Mini Aztec Print Skirt
24

Denim Shirt with White Pants a Big, Blue Hat

25

Bright Printed Mini Skirt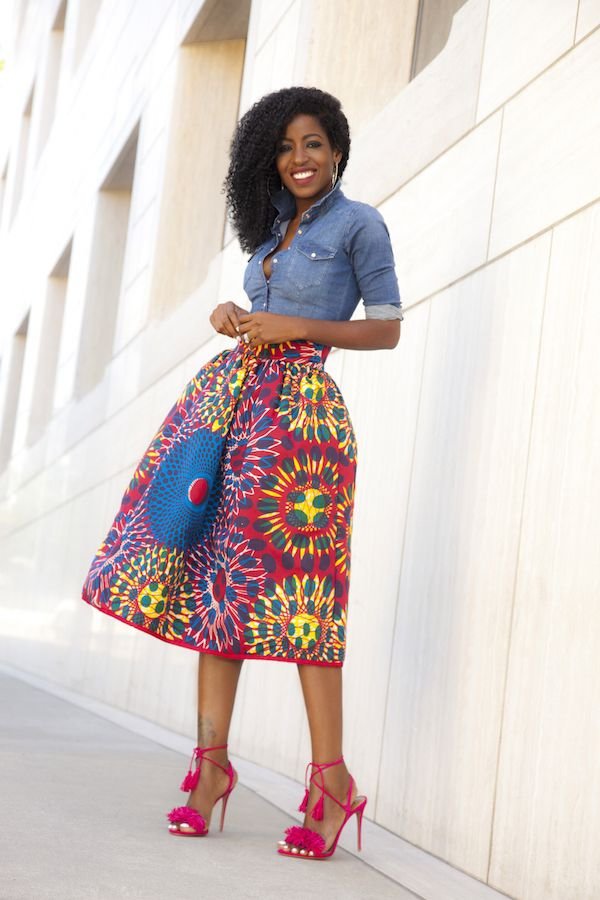 What's your favorite denim shirt look? Let me know what look you'll be recreating in the comments!
Nissey:
Midi skirt with the shirt... Awesome. Outfit for today 😍
Jules:
My top 5 are 11, 15, 18, 19, and 23!
peony:
I want a denim shirt badly but then I forget to get one
Taylor:
The tied around waist trend ugh, can't wait for it to end