9 Street Style Ways to Look Tomboy Chic ...
By Vanessa
There are so many cool street style ways to look tomboy chic. All you have to do is mix and match girly and menswear-inspired pieces together! The options are limitless because there are always ways you can make an outfit your own. Check out this list for some easy ways to look tomboy chic. If you need some style inspo, Zendaya Coleman and Katie Cassidy are my go-to tomboy chic guides!
---
1

Dark Colors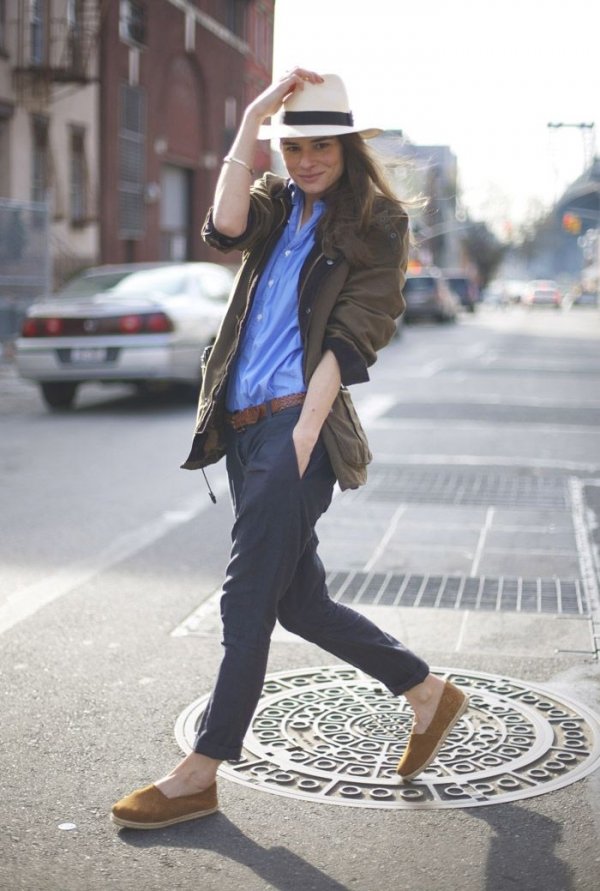 Take dark colors like navy blue, brown, and forest green and incorporate them into your outfit! You can wear trousers paired with a button up shirt and bulky jacket. Chic it up with a cool accessory like a hat! This is just one of many street style ways to look tomboy chic.
---
2

Business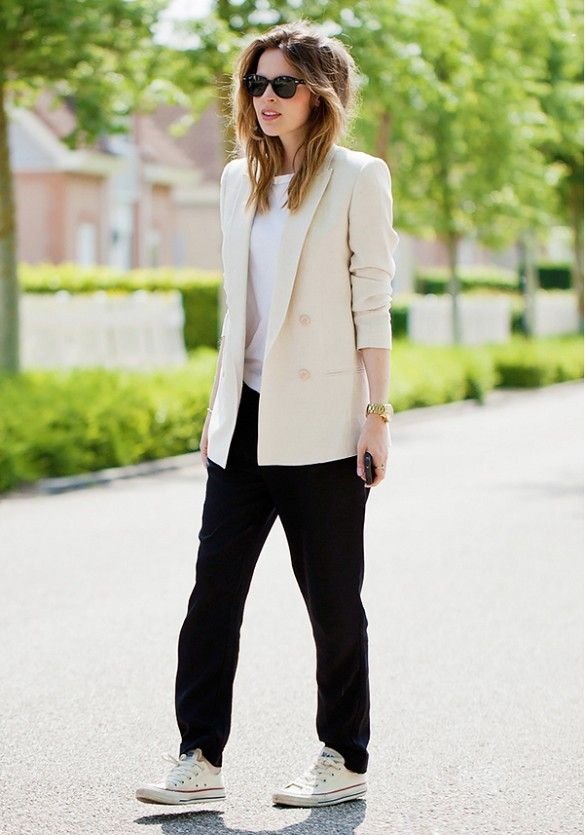 If you like feeling comfy/looking like a powerful woman, you can create a tomboy business chic outfit! Pair a white tee with some black trousers and then add some cream colored converse. I'm big on color coordinating so I'd try to make the blazer match the shoes!
---
3

Running Errands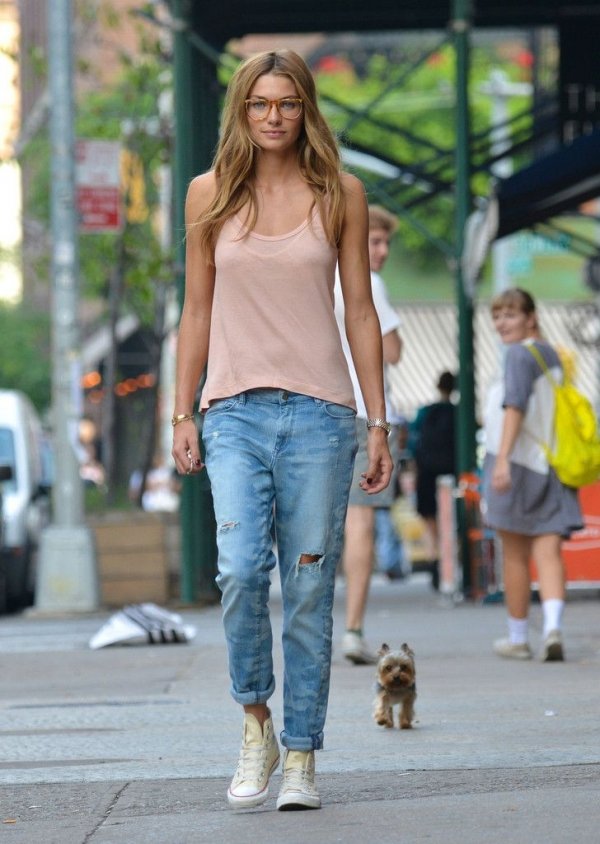 For a classic, everyday look, keep things simple. Wear some distressed, oversized jeans and pair it with a delicate, girly tank top. It's the best of both worlds right there!
---
4

Pant Suit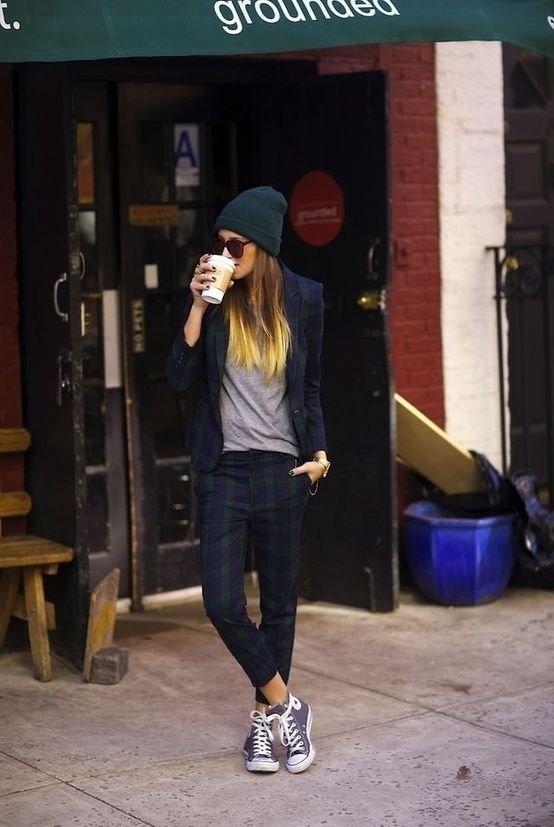 This is another take on #2, the business look. If you're wearing a pant suit, you can easily tone down the look. Do this by pairing your blazer with a loose tee! For the shoes, nothing screams out tomboy chic like converse. You can also add accessories like sunglasses and/or a beanie!
---
5

Snapbacks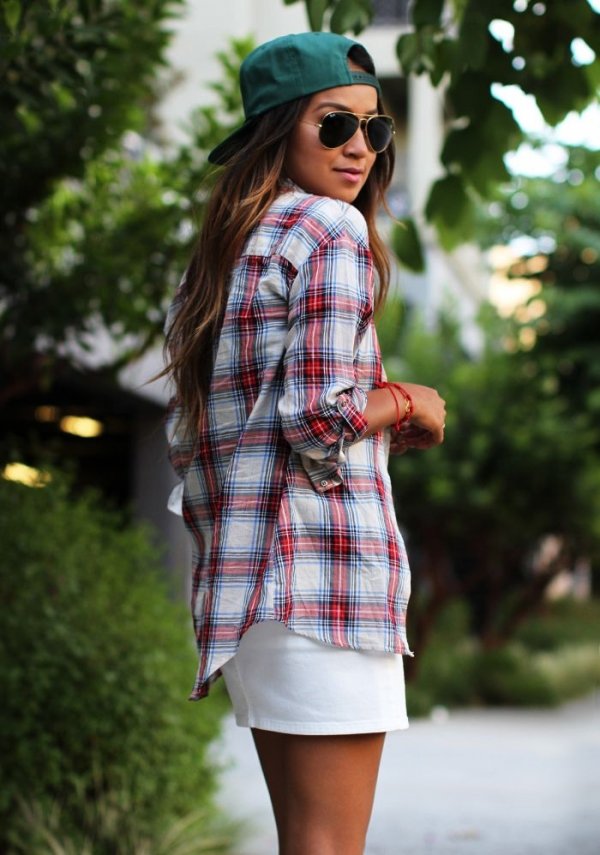 You don't have to steal your boyfriend's snapback to achieve this look. You can buy your own from us.asos.com! You can pair the hat with oversized pieces like a sweater! That's the "tomboy" half of your outfit... chic it up with girly pieces like accessories and a skirt!
---
6

Casual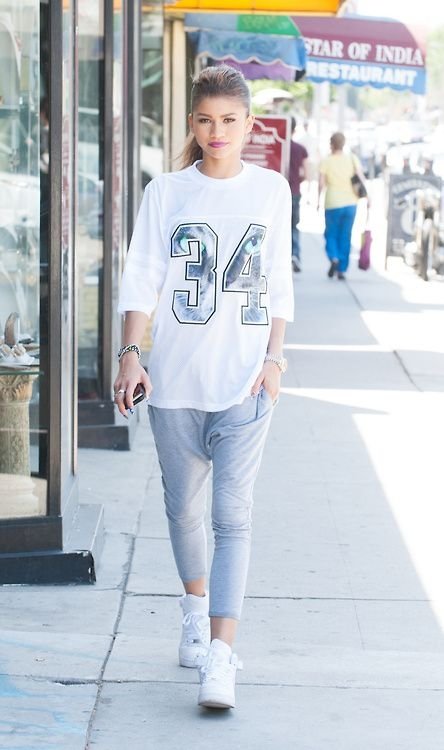 Take a page from Zendaya's tomboy style book when you want to keep things casual! Seriously, I follow her on Instagram (@Zendaya) and her outfits are always totally flawless. I think she balances the feminine/tomboy style perfectly - making her the Queen of tomboy chic street style! If you don't follow her, get on that right now.
---
7

Menswear Preppy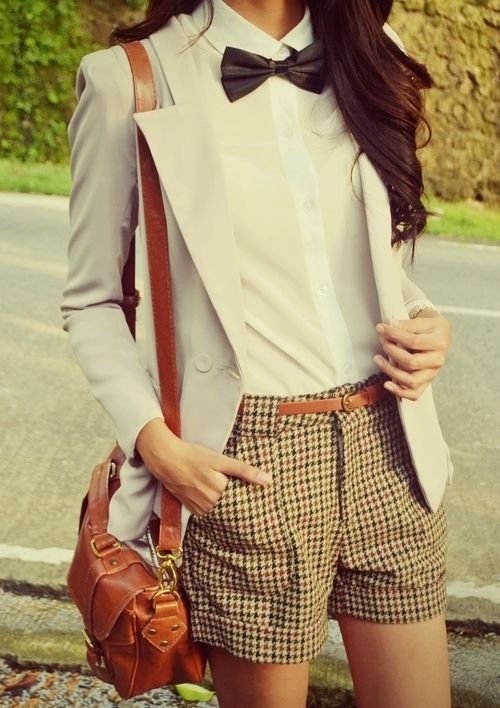 Take menswear inspired pieces like a collared shirt and bow tie and give it your own preppy flare. I love a tailored outfit because it can hug your body in all the right places - embrace those curves! To recreate the look, pair your collared shirt/bow-tie with a tailored blazer and patterned shorts or pants!
---
8

Suspenders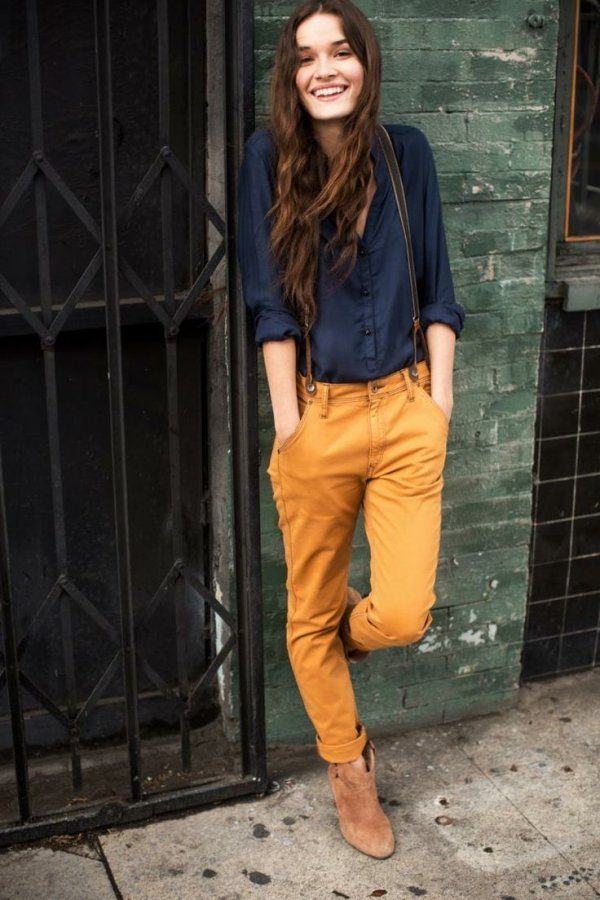 Don't shy away from suspenders because they're definitely back in style. Add them to your jeans or skirt! Personally, I love it when guys wear suspenders. Us girls can take that trend and put our own twist on it! After all, girls will always do it better, right?! Get some inspiration here streetstyle.allwomenstalk.com
---
9

Boyfriend Jeans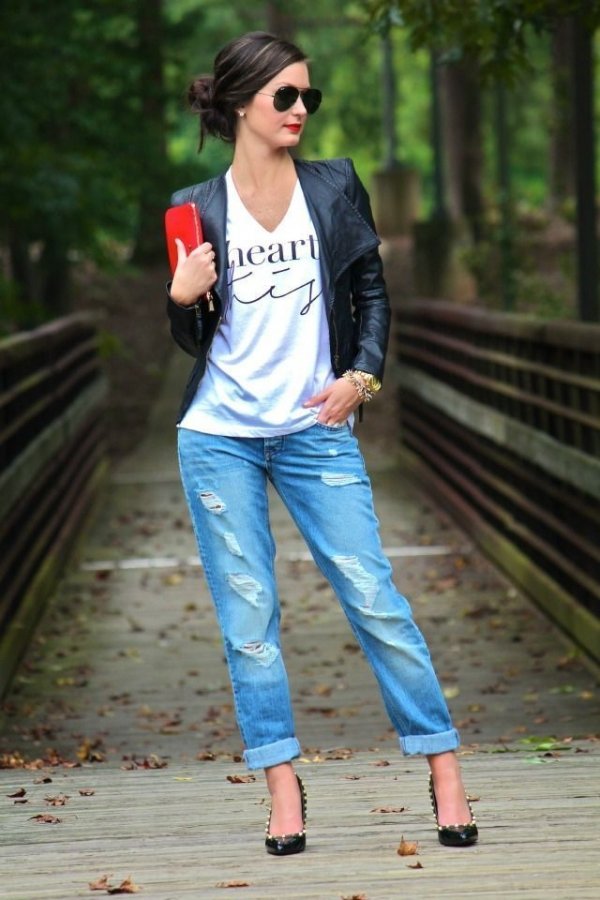 If you're going for a tomboy chic wardrobe, boyfriend jeans are a must-have. I actually just bought my first pair from forever21.com and now I find myself planning every single outfit around them! You can pair the jeans with a graphic tee, crop top, knitted sweater, or whatever else you'd like! For shoes, "chic" up your outfit with some pumps. Adding feminine touches to your tomboy outfit is the key to achieving this look!
Well, there you have it. These are just seven (out of many) awesome street style ways to look tomboy chic. Of the list, which look is your favorite? How do YOU like to keep things tomboy chic? Share outfit ideas/tips in the comments!
More
Comments
Popular
Recent