7 Must-have Street Style Accessories This Winter ...
By Vanessa
There are SO many street style accessories that'll have you looking super fabulous this winter! It's important to find the perfect balance between being cozy and being fashionable and these street style accessories will definitely help you. There are tons of ways to spice up your winter outfits; let me know which ones your favorites are!
---
1

Big Scarf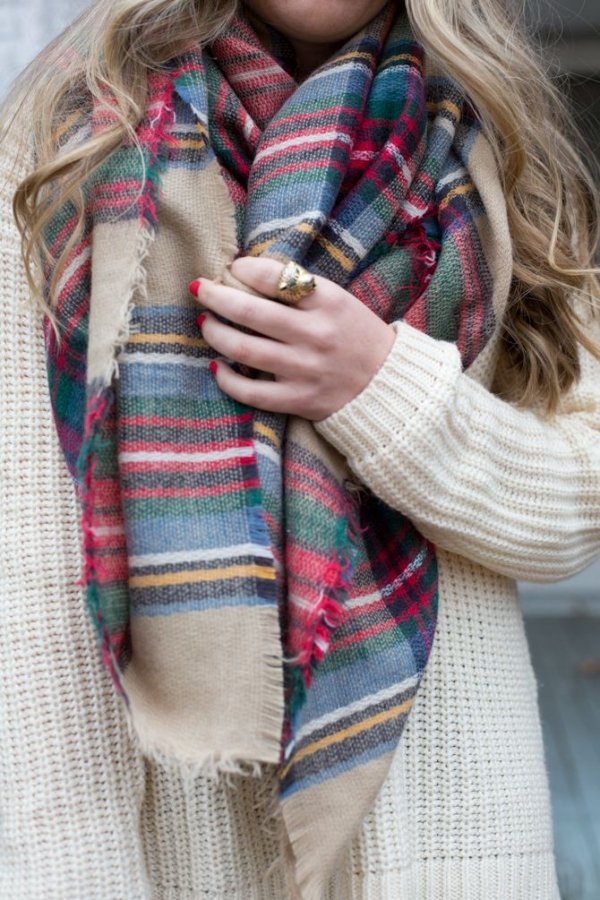 What's a better accessory than a big cozy scarf? Not much. It's definitely a winter must-have because it's seriously the perfect addition to any outfit! If you're going for a monochromatic look, go for a solid colored scarf like a neutral black, grey, or beige. You can never go wrong with that! If you want to add some personality to your look, opt for a patterned scarf like plaid! This is just one of the many street style accessories you NEED this winter!
---
2

Leg Warmers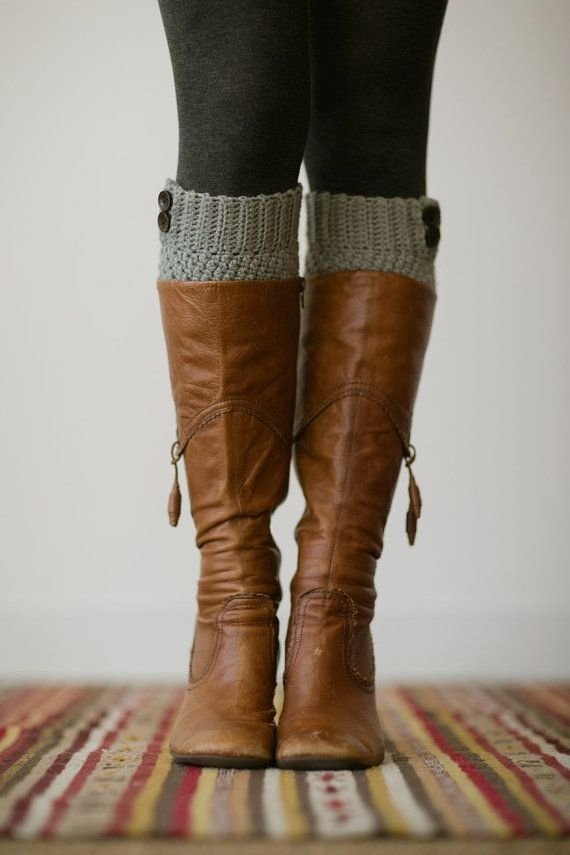 Leg warmers are totally back in style! Add them underneath your boots to give it some extra flare! I'm personally obsessed with the Loose Crochet leg warmers from urbanoutfitters.com. I love the color grey because it matches well with any other color you choose to wear.
3

Long Gloves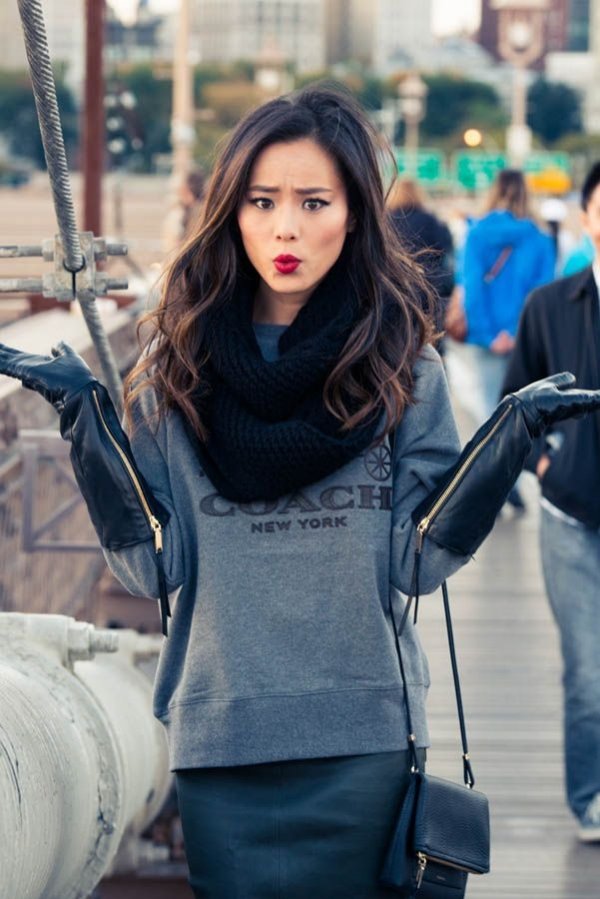 Gloves are pretty much essential for the winter season. After all, who wants frozen fingers?! For more a fashionable touch, swap your regular gloves for some long ones. The Pin Stud Nappa gloves from henribendel.com are to die for! Long gloves add an instant chicness and sophistication to your outfit, don't you think?
---
4

Earmuffs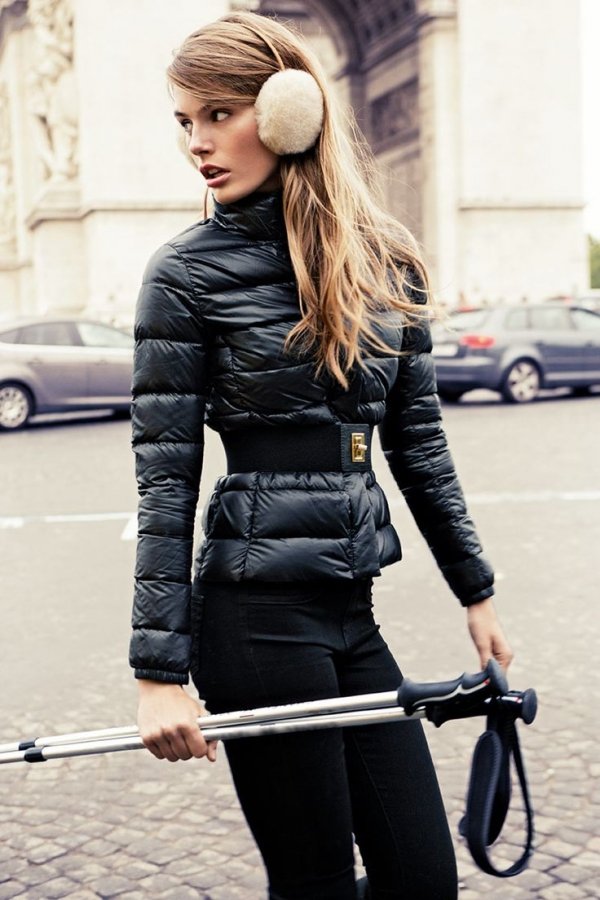 Earmuffs are such a cute addition to any winter outfit. These tan faux-fur earmuffs from anthropologie.com would look great with anything and everything!
---
5

Fur Vests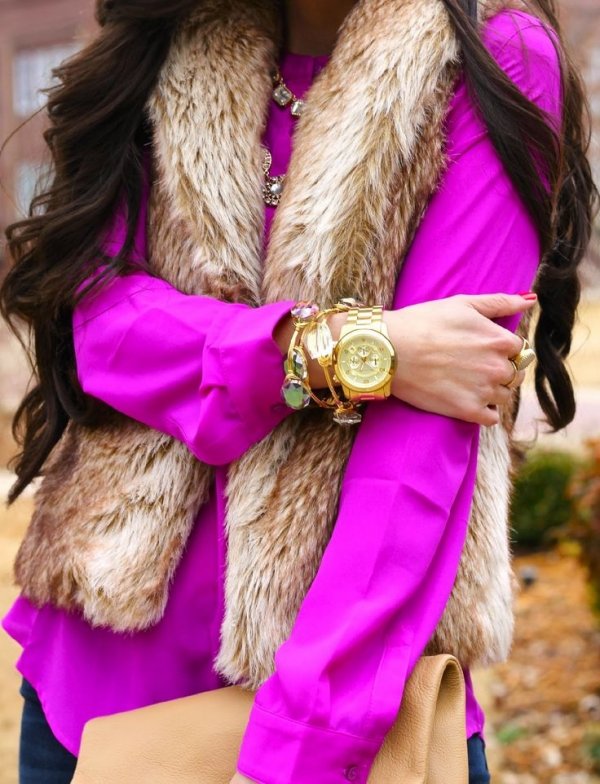 Fur vests definitely spiked in popularity this season and it's easy to see why! When worn right, you can look so classy! Of course, I recommend faux fur over real fur but that's your prerogative. You can find tons of adorable options that'll keep you nice and warm on forever21.com! You can throw your fur vest over a blouse + jeans/leggings combo, a dress, or anything else you'd like. How would you wear your fur vest?
---
6

Beanie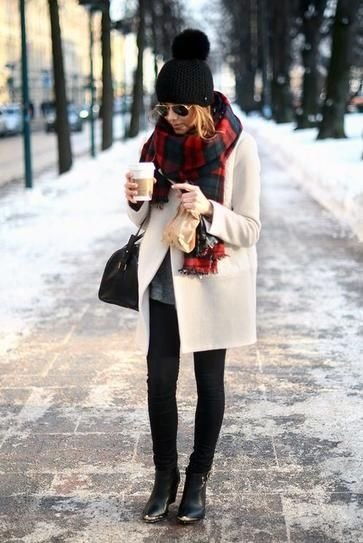 Like everything else that's mentioned on this list, you can't go without a beanie this winter! It's a cool alternative to earmuffs because it'll still keep you warm. There are SO many cute (and affordable) choices on forever21.com so if you don't have many beanies, you should probably stock up on them. My favorites are the ones with the big pom poms on the top! You're never too old for that, right?
---
7

Cape/poncho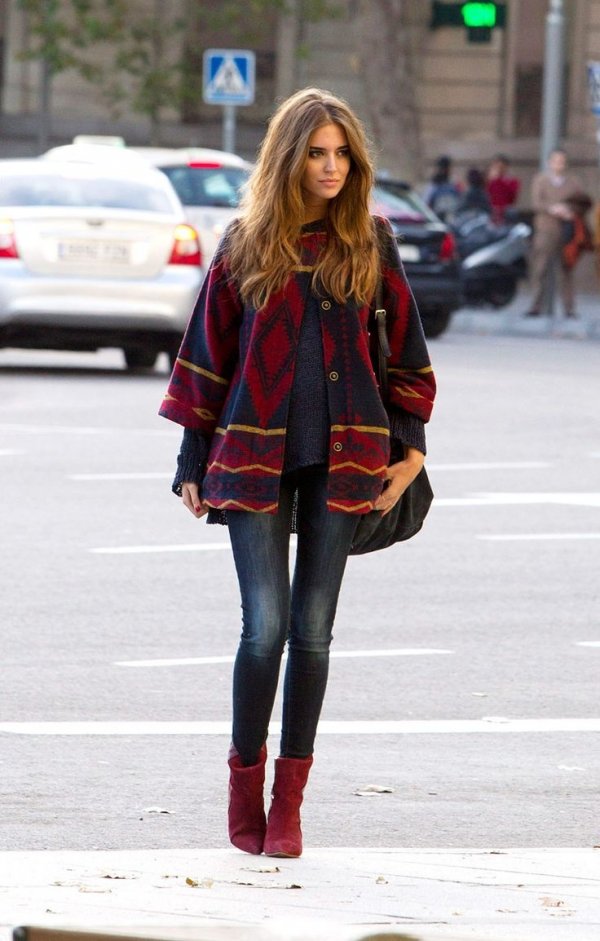 Capes and ponchos have been all the rage this winter season! If I'm being honest, I've been obsessed with cape jackets ever since Blair Woldarf wore her green one in season three of Gossip Girl. Yup, I'll never forget it. I've also been obsessed with (the idea of) the Colour Block Check Blanket Poncho from us.burberry.com. At over $1,000, I'd never be able to wear it but that doesn't mean I can't fantasize over it, right?! For a more affordable option, try this textured one from hm.com.
Well, there you have it! These are just seven out of many must-have street style accessories you should have this winter. What's your favorite way to accessorize this winter? Share your fashion tips in the comments!
---
Comments
Popular
Related
Recent