7 Street Style Lessons Every Girl Needs to Learn ...
By Vanessa
There are so many important street style lessons that every girl needs to learn! Even though fashion is constantly changing and evolving, following these rules is always a good idea. Trust me, you don't need a closet full of designer clothes to make you a fashionista. Use what you've got and in the words of Tim Gunn, "make it work!" Check out some of these cool street style lessons and then let me know if you have any to add!
---
1

Denim Never Fails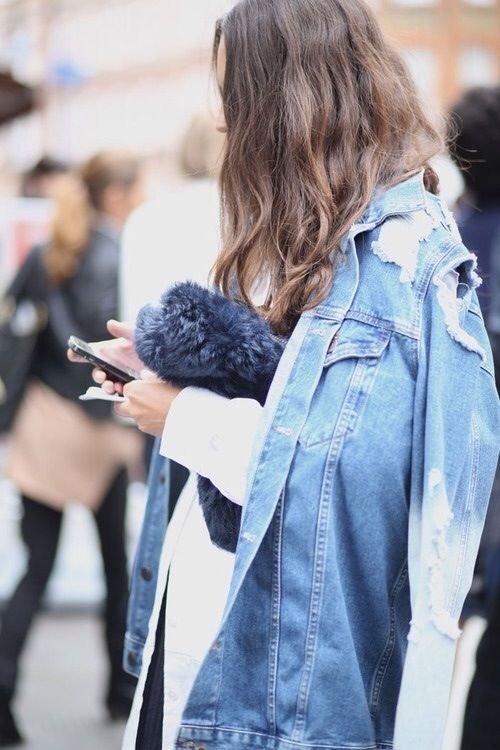 Move over, leather. It's all about denim again! Denim has definitely been a huge trend this summer and there's no surprise why; It looks great with anything and everything! I've seen people rock the denim-on-denim look and I think it's fabulous. How do you like to wear denim? This is just the first of many street style lessons that every girl needs to learn!
2

Have a Signature Lip Color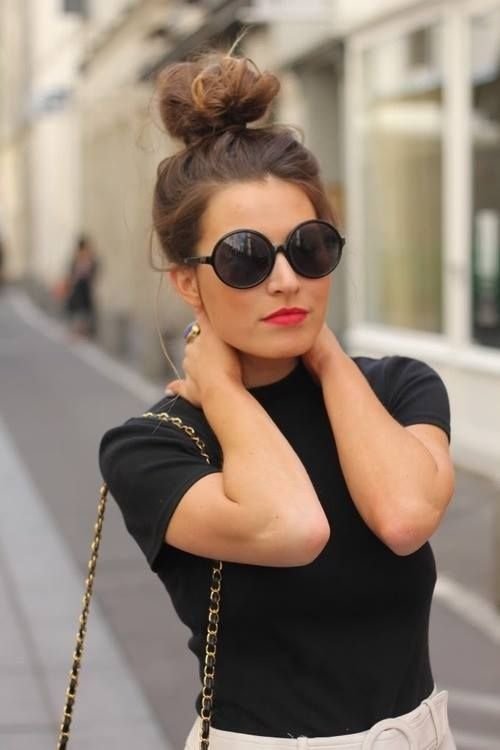 Having a signature lip color is so important. People will always remember your bold red lip and how chic it made you look! Seriously, a bold lip color can take your outfit to the next level. Don't be afraid to experiment with different shades and colors until you find the one that you love most.
---
3

Always Dress to Impress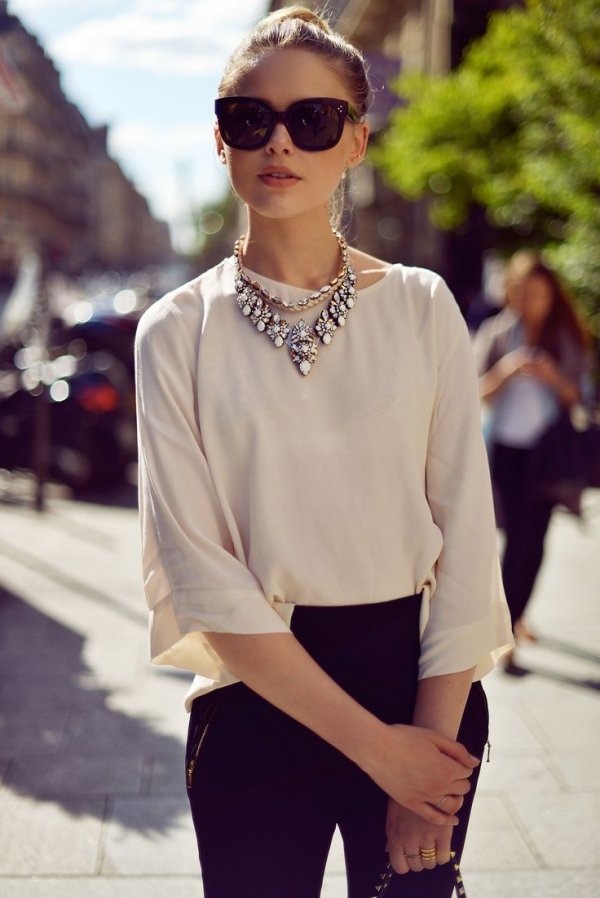 No matter where you're headed, always dress to impress. First impressions are everything and you never know who you'll be running into! Make sure you leave a lasting impression by always looking runway-ready. However, if you feel like it's a "sweatpants" kind of day, throw your hair up in a cute bun, rock some oversized shades, and bam - effortlessly cool.
---
4

Brighter is Always Better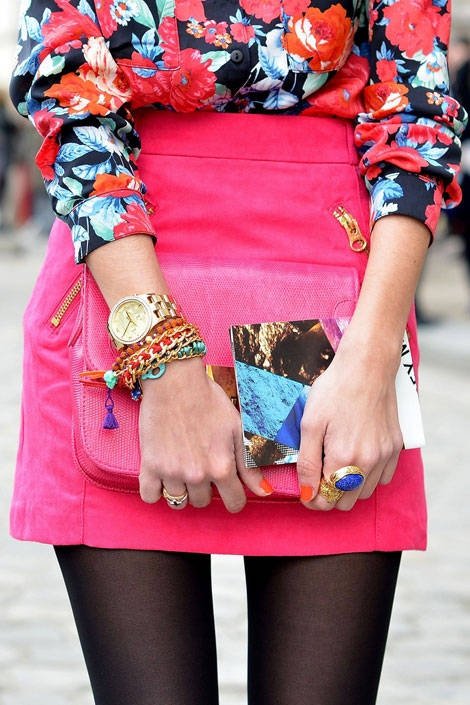 Why walk around looking like everybody else? Make a fashion statement and wear bright and vibrant colors! There are so many awesome ways that you can make your outfit pop. One easy and fun way is to do it through colorful accessories! Bangles, big rings, chunky necklaces ... you name it. You can also go with a statement piece like a neon colored skirt or blouse! How do you like to make your outfit pop?
---
5

Customize Your Pieces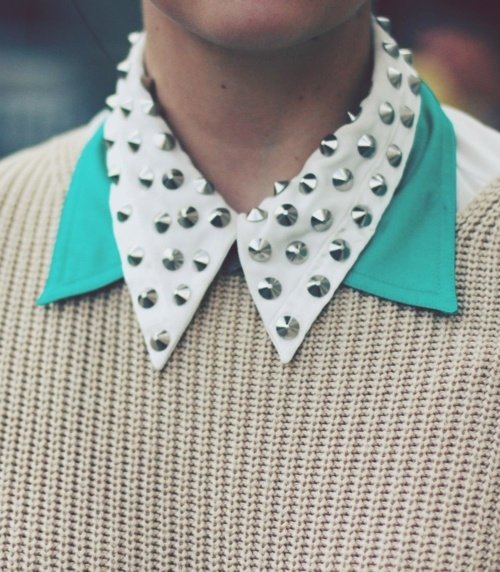 Fashion is all about being expressive. It's a great way to channel your energy and show off your personality through your clothes. So, don't be afraid to customize some of your pieces to make them more YOU! If you're a fan of collared shirts, an easy thing you can do is add studs or spikes! It adds an instant flare and all your friends will notice it.
---
6

Have Statement Shoes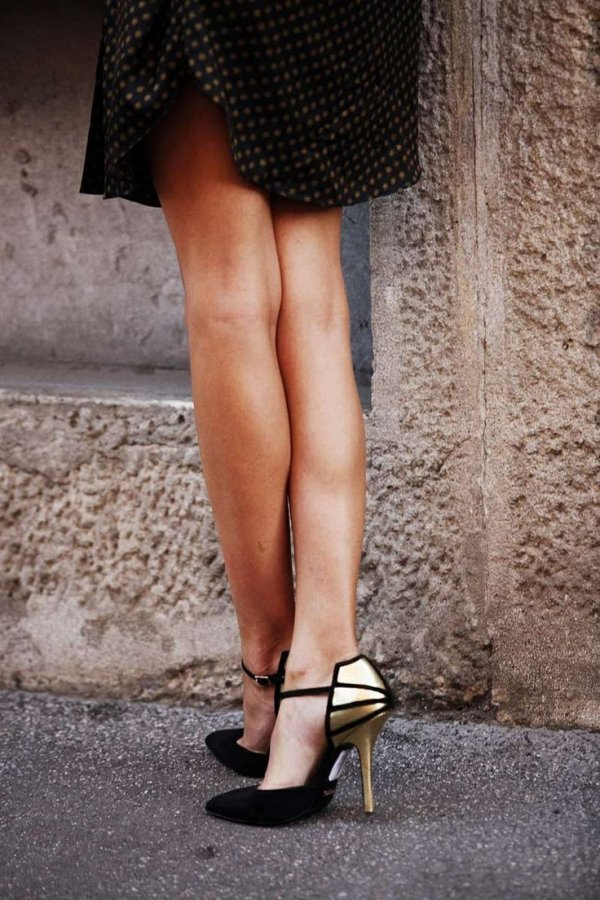 Everybody knows that shoes can make or break an entire outfit. It's always important to look good from head to toe! Every girl needs that one pair of statement heels in her closet. Whether it be a bright color, or by an expensive designer, a good statement shoe can definitely take your outfit to the next level.
---
7

Don't Fear All White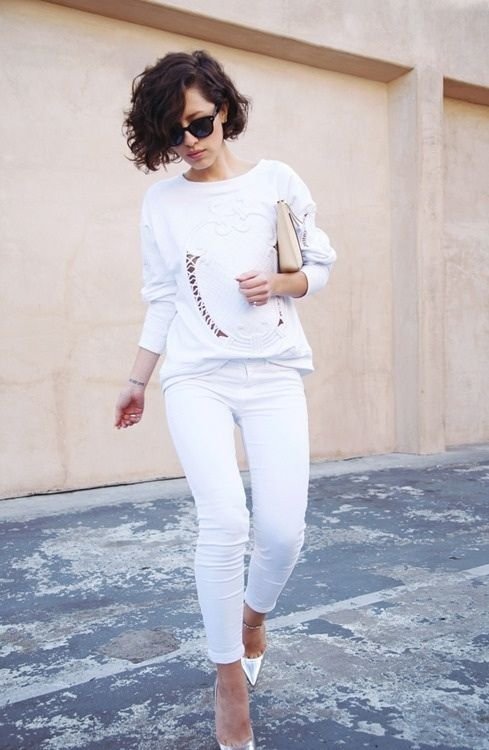 I've known so many girls avoid wearing all-white ensembles out of fear of getting it dirty. Of course, wearing white does mean you'll have to be a little more careful but hey, fashion means sacrifices, right?! I think an all-white ensemble is always a great idea. It makes everyone look sleek, sexy, and sophisticated. I would keep the outfit really simple and avoid accessories but you can always add a pop of color with them.
Well, there you have it. These are just seven out of many very important street style lessons every girl needs to know. Take these lessons and make some killer outfits! Can you think of any other lessons to add? Share it in the comments section!
---
Comments
Popular
Related
Recent