COMMENT
Leggings are a great fall closet staple because there are virtually hundreds of ways to wear them. You can easily combine leggings with warm weather items to take your closet into the next season without spending a bunch of money. Need some ideas? Here are some great inspiration photos to get you started. Have fun with it!
1. Add a Sweater and Boots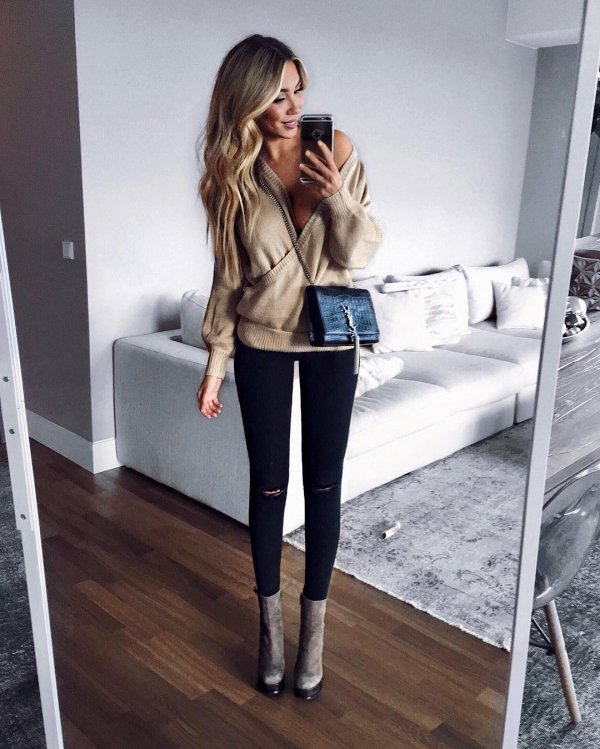 Leggings look perfect with a long sweater and a pair of boots.
Wear a Tunic
Explore more ...