7 Adorable Overall Outfit Ideas to Recreate ...
By Vanessa
This spring and summer, check out these adorable overall outfit ideas! It's a really cute trend and I'm so glad it's making its 'comeback' in the fashion scene. There are so many fantastic ways that you can style your overalls, including different patterns and colors! Check out some of my favorite overall outfit ideas. If you have any style tips, share them in the comments section.
---
1

Colorful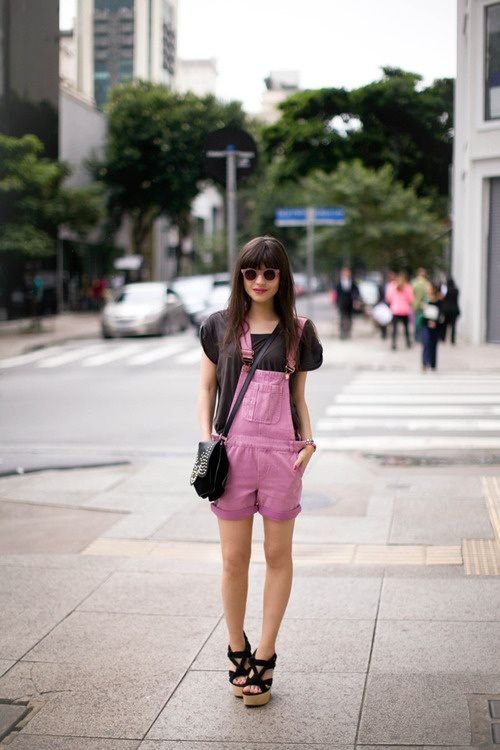 An easy way to make a fashion statement is with colored overalls! Stick with a solid colored shirt (either black or white) and then add your pop of color with the overalls. You can find some adorable (and affordable) ones at American Apparel. Personally, I'd go with soft colors like pastels, because that's what spring/summer is all about. Colored overalls are just one of many adorable overall outfit ideas to recreate.
---
2

Denim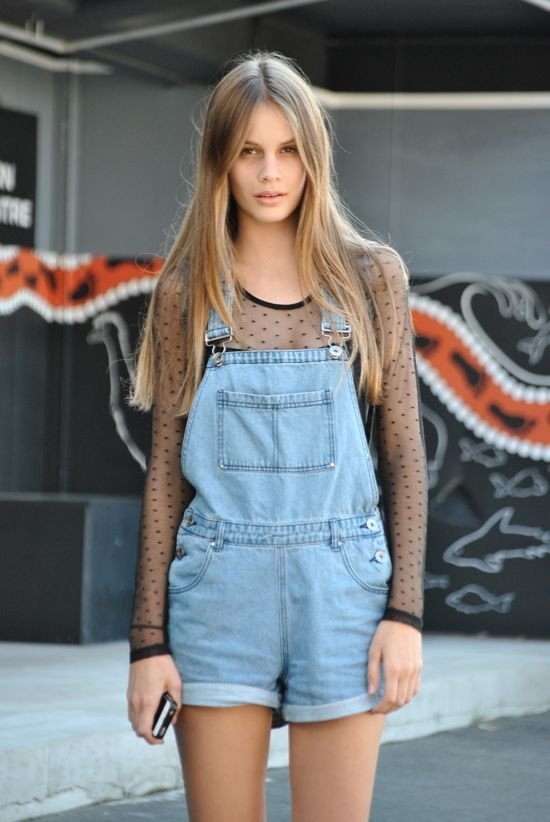 Some of the most popular overalls are the denim ones. It's a classic look that'll never get old. Since denim goes great with anything, you can pair it with whatever you'd like! You can wear a crop top or muscle tank underneath it so it doesn't leave you feeling and looking 'too exposed.' You can even opt for some long sleeves - anything with a pattern on it will make it pop!
---
3

Leather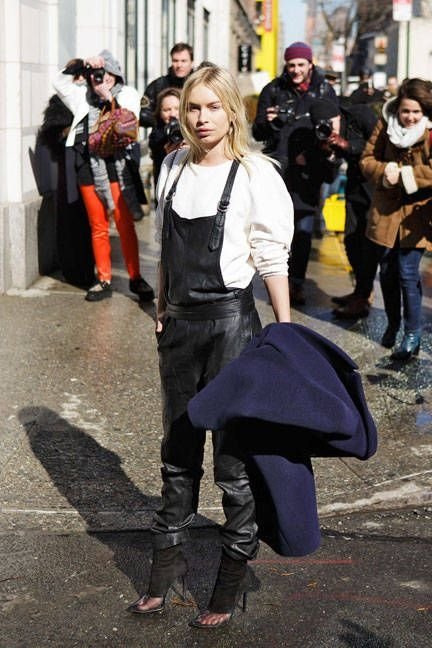 You can never go wrong with leather, right? I think it makes you look effortlessly cool and like a total badass! You can rock it with a white tee. For shoes, I'd go with some classic converse. Of course, if you want to glam it up, swap the sneaks for some of your high heels.
---
4

All-white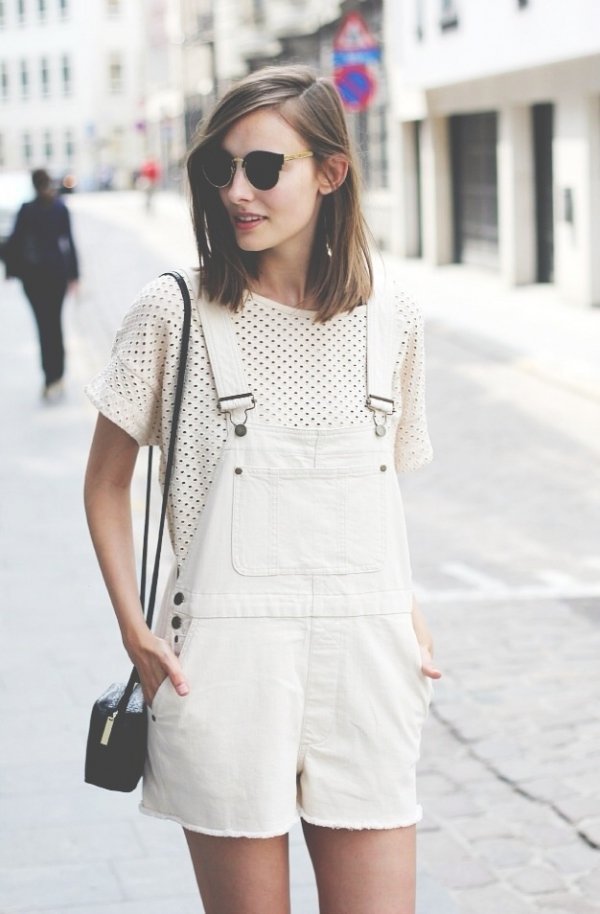 I think all-white ensembles are very 'soft' and 'feminine.' It's great because you can go crazy with different colored accessories! You can find some white overalls on Nasty Gal. It's a total must-have item for your closet! Add a white tee, and then add your pop of color with some fun shades or a bold cross-body bag.
---
5

Overalls Dress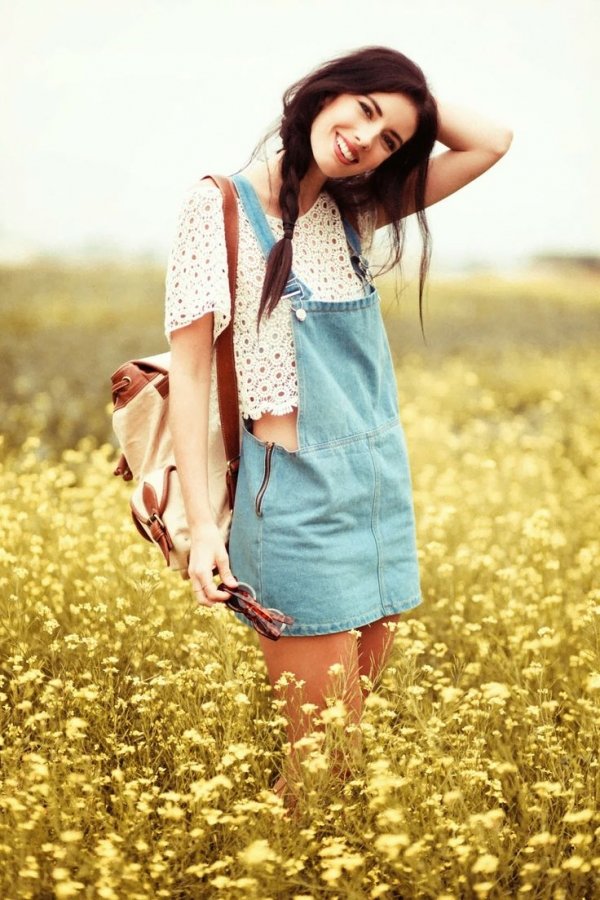 Overalls don't always mean shorts or pants! There are so many adorable overall dresses that'd be perfect to wear this season. You can find some with tons of awesome patterns at Forever 21. Underneath the overalls, you can wear a fun printed crop top or a graphic muscle tank! I feel like this is the perfect look for any upcoming music festival that you may have on your calendar. Can you think of a place where you'd wear this outfit?
---
6

Printed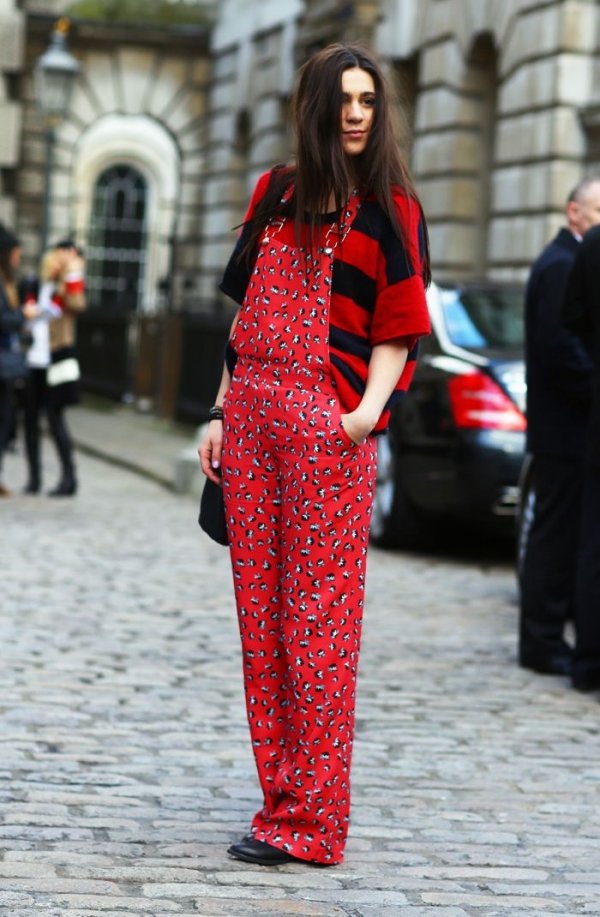 What better way to add some pizzazz to your outfit than with some printed overalls? You can find prints galore at Nordstrom. You can pair it with a solid colored tee underneath it OR you can opt to layer your overalls with another pattern. Experiment with colors and prints and make your own fashion statement every time you walk out the door!
7

Floral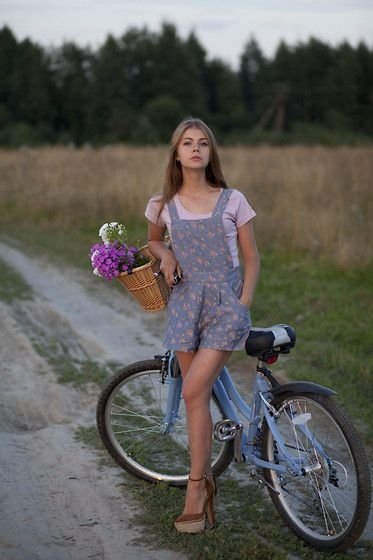 You can never keep me away from floral! Nothing says you're ready for the spring/summer like wearing pretty flowers. There are tons of affordable ones at Forever 21 and ASOS. Like other patterns, floral is its own fashion statement. Therefore, you should keep the accessories to a minimum!
Well, there you have it! These are just seven out of many adorable overall outfit ideas to recreate. It's the perfect trend for this spring and summer. Of the list, which look is your favorite?
---
Comments
Popular
Related
Recent