7 Awesome Graphic Pencil Skirt Outfits to Recreate ...
By Vanessa
There are so many awesome outfits that you can create with graphic pencil skirts. It's a must-have item for your closet this season! It's fascinating how a fun pattern can make your entire outfit. Check out some of my favorite outfits using graphic pencil skirts. Let's share outfit ideas in the comments section! Which graphic skirts are your favorite?
---
1

Checkered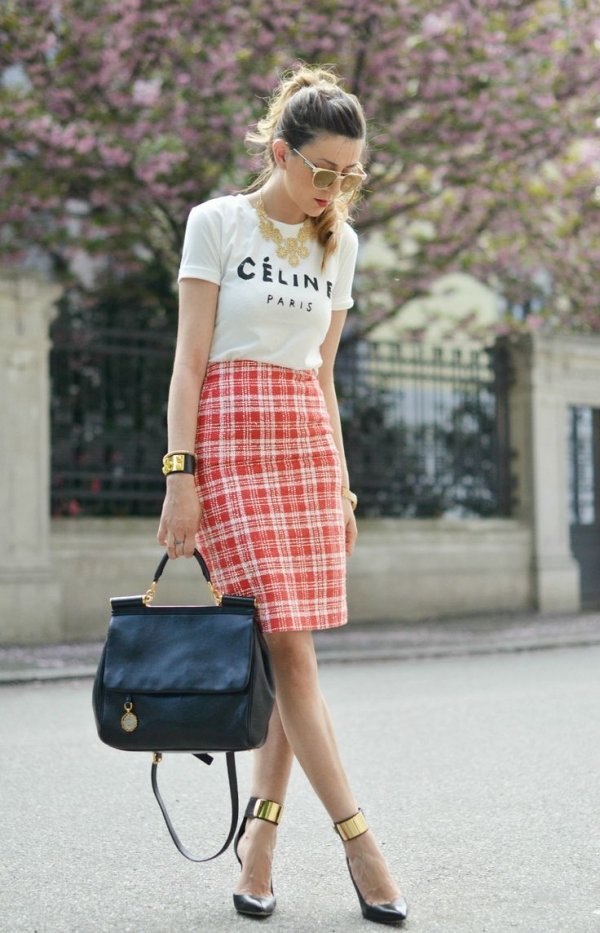 The checkered pattern is such a fun way to add a pop of color to your outfit. You can pair it with a plain white tee or a graphic tank. forever21.com has some of the cutest checkered/plaid pencil skirts. It's perfect for a business causal look! This is just one of the awesome graphic pencil skirts outfits.
---
2

Polka-dots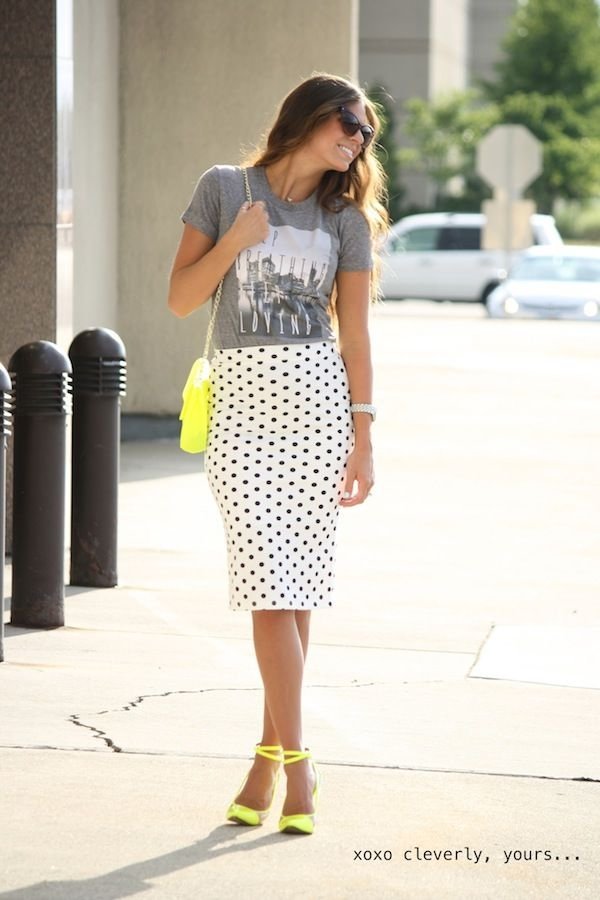 If you don't mind having all eyes on you, try out a polka-dot pencil skirt. It'll definitely grab the attention of others while you're walking down the street. You can find some adorable ones on us.asos.com. The cool thing about black/white polka dots is that you can accessorize with a bunch of bright colors! To spice things up, try some bright neon heels or a cross body bag. I would wear it with a plain white tee, but you could swap it for one of your favorite graphic tees!
---
3

Floral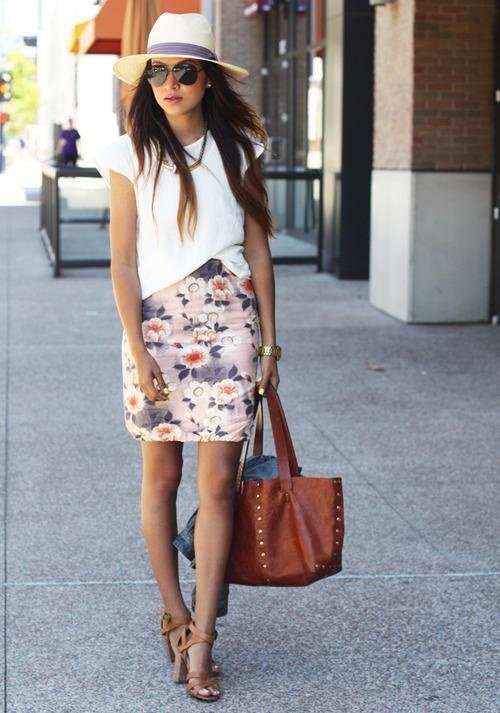 If you ask me, you can never go wrong with floral. It's the perfect pattern for spring/summer. anntaylor.com has some of the cutest floral pencil skirts around at a really affordable price! The cool thing about floral is that it's appropriate for all occasions. Whether you're going to a business lunch or meeting up with your girl friends, a floral pencil skirt will keep you looking fabulous. It's my go-to item!
---
4

Stripes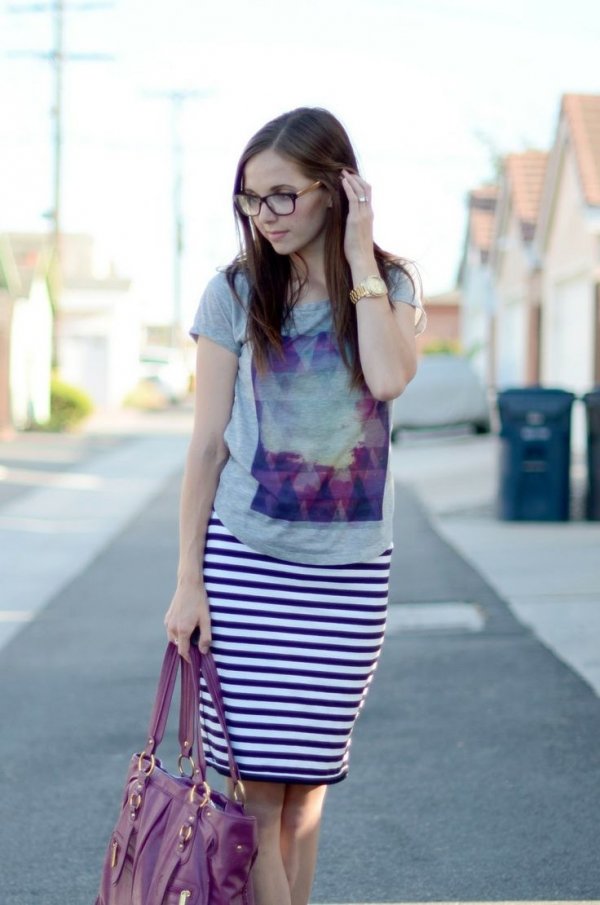 Stripes are always a good idea! To recreate this look, pair a fun graphic tee with your striped pencil skirt. You can find some pencil skirts at macys.com. I think stripes are a really playful pattern while still adding a certain sophistication. Every girl should have a couple of striped pencil skirts in their closet; you never know when one will come in handy! It's time to stock up!
---
5

Animal Print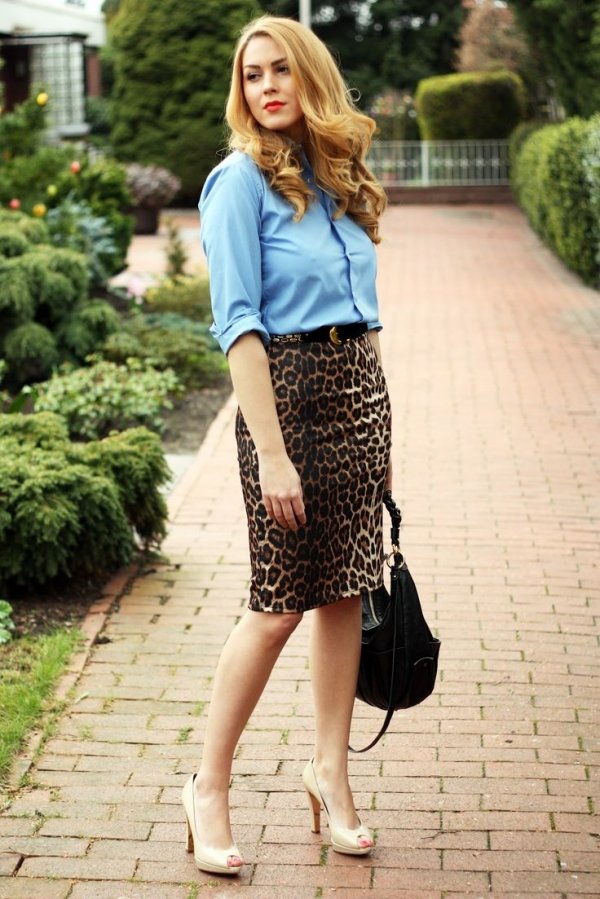 Animal prints never go out of style. You can rock leopard-printed graphic skirts, which can be found on modcloth.com. It's definitely a bold look and totally fashionable. I'd pair it with a black or white top - that way it'll contrast really nicely! What would you pair it with? What animal print is your favorite?
---
6

Cartoon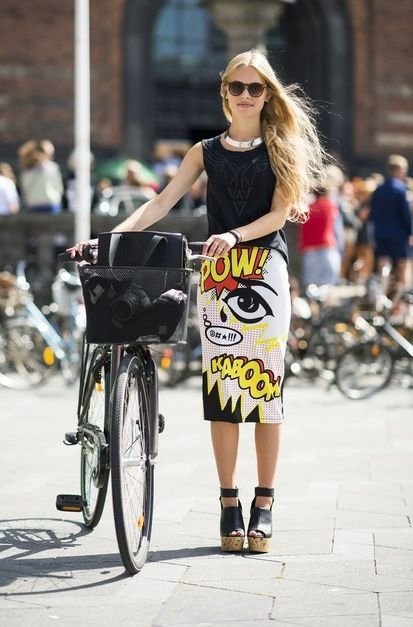 If you're a comic book lover, you can wear these fun graphic pencil skirts! You can find some awesome designs, including this comic book themed one on ebay.com. Since the skirt is already making its own fashion statement, pair it with a neutral color, like black. Keep the accessories to a minimum so you can let the skirt do all the talking.
7

Print + Color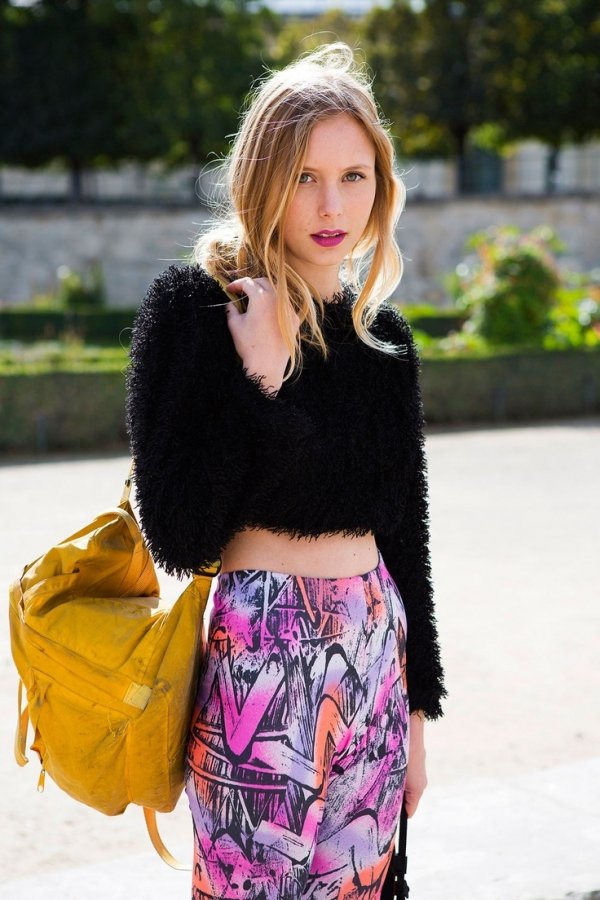 An easy way to add some pizazz to your outfit is to wear a fun pattern/print on your pencil skirt.There are so many different options on us.asos.com! You'll make a huge fashion statement when you rock these this spring/summer.
Well, there you have it! These are just seven out of many awesome graphic pencil skirt outfits to recreate. Of the list, which look will you be rocking this upcoming season? Be sure to share some outfit ideas/tips in the comments section!
---
Comments
Popular
Related
Recent