There are so many awesome casual street style outfits that you can recreate! It's the perfect balance between comfort AND style. The casual/comfy look is perfect for back-to-school because let's be real, who has time to look super glamorous for their 8 AM classes? Definitely not me. Check out some of the comfy and casual street style outfits that are totally worth recreating.
1

Overalls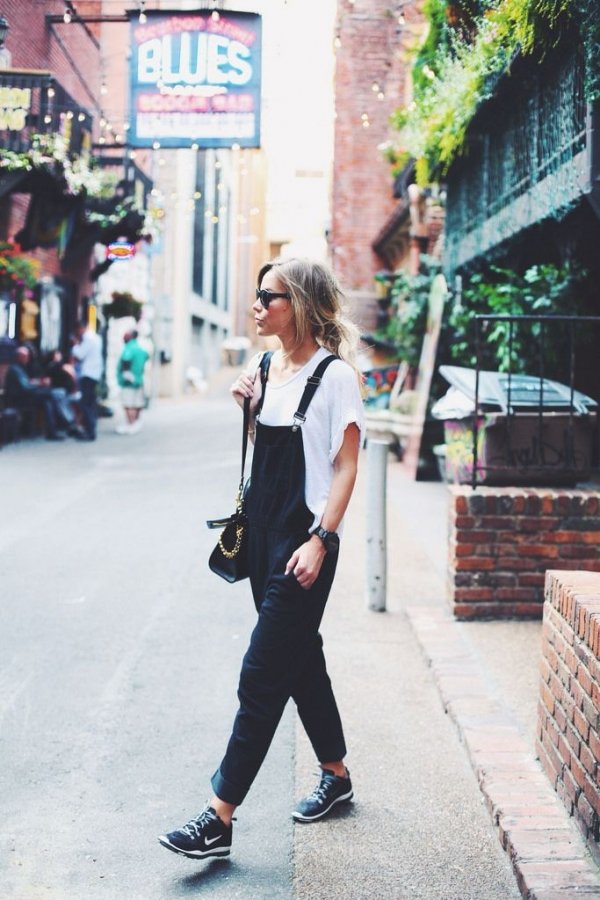 Ladies, the overalls trend is NOT over. You can totally still wear them this fall! I think it's perfect for a casual look because all you have to do is throw it on over a basic tee. This is just one of many casual street style outfits that look insanely comfy and are so easy to recreate.
2

Sweatshirt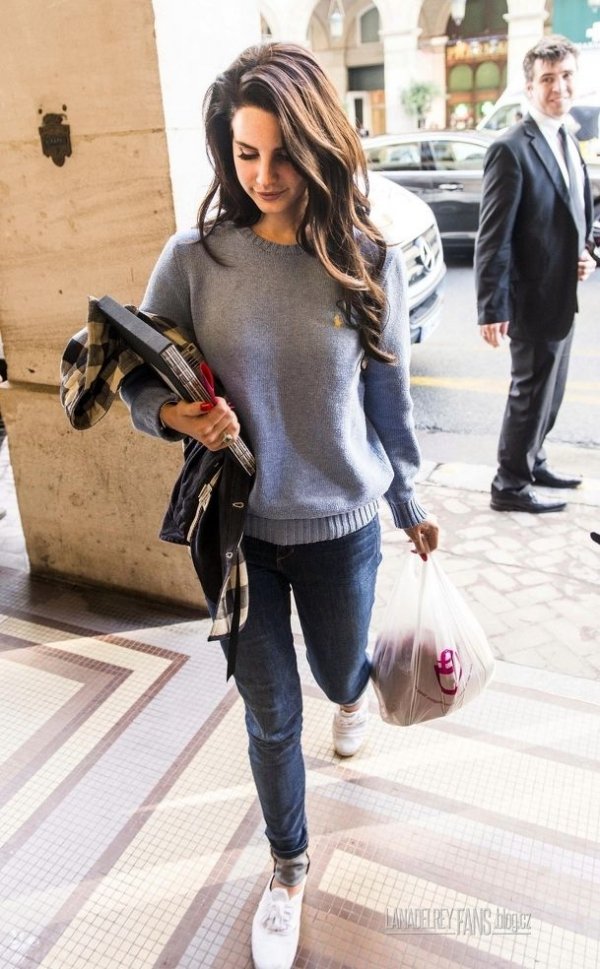 Sweatshirts are the ultimate way to feel comfortable. You can wear them with some skinny jeans or leggings! The cool thing about sweatshirts is that you can find so many different colors/patterns to wear. Personally, I love the crew neck sweatshirts from the Obey line at zumiez.com. I think it adds a little edge to your outfit and gives you this effortless casual and chic vibe.
3

Harem Pants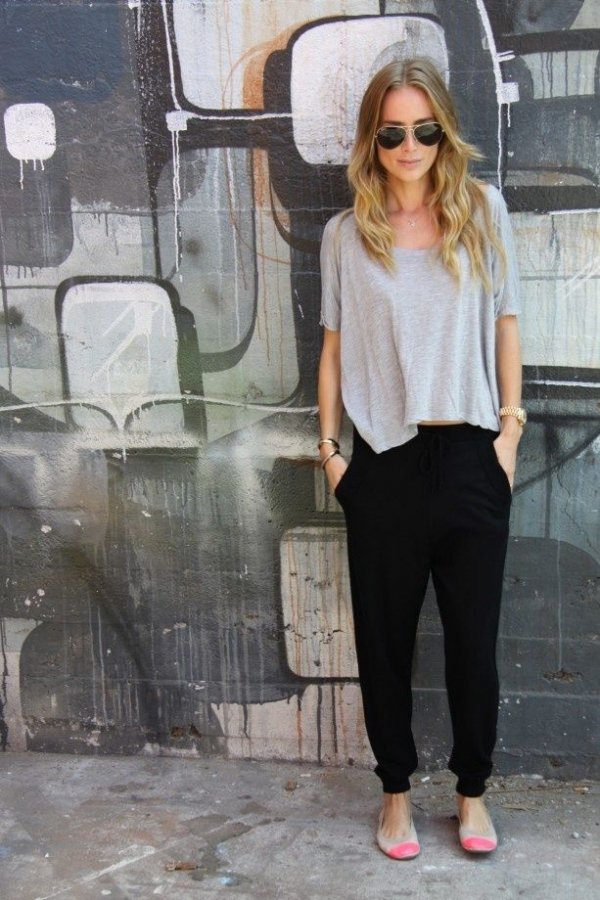 I don't know if I'm cool enough to actually rock harem pants but I absolutely LOVE the trend! I think it's really cute and looks/feels comfy. For your harem pant needs, try forever21.com. I would pair the pants with a flowy tee or a crop top. Wearing some ballet flats with the outfit makes it feel more breezy and casual.
4

Ripped Denim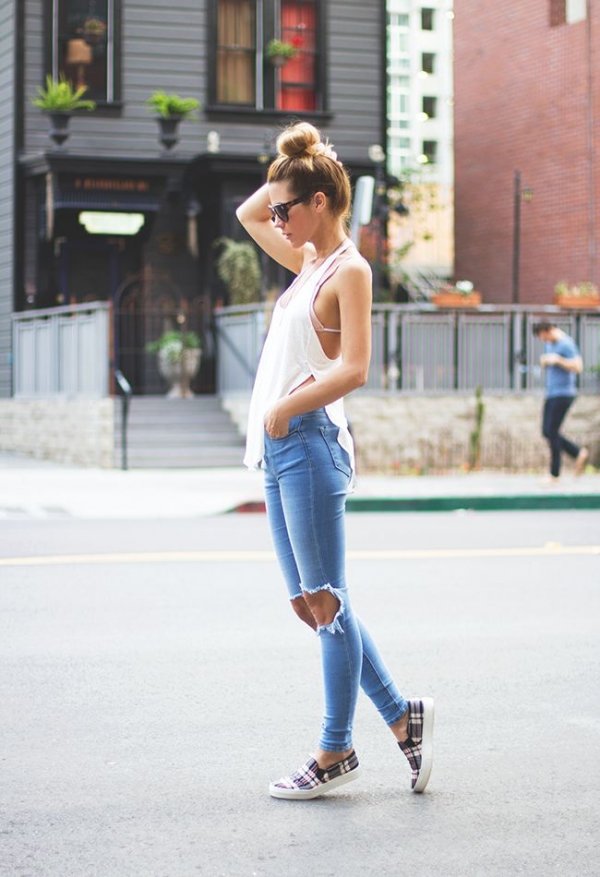 A go-to of mine for a casual look is some ripped skinny jeans. They're fashionable yet really comfortable to wear. I like pairing them with a muscle tank or graphic tee to give that casual vibe! I think it's the perfect look for whenever you need to run errands or when you're meeting up with your girlfriends for lunch. To complete the whole look, wear your hair in a big bun!
5

Oversized Cardigans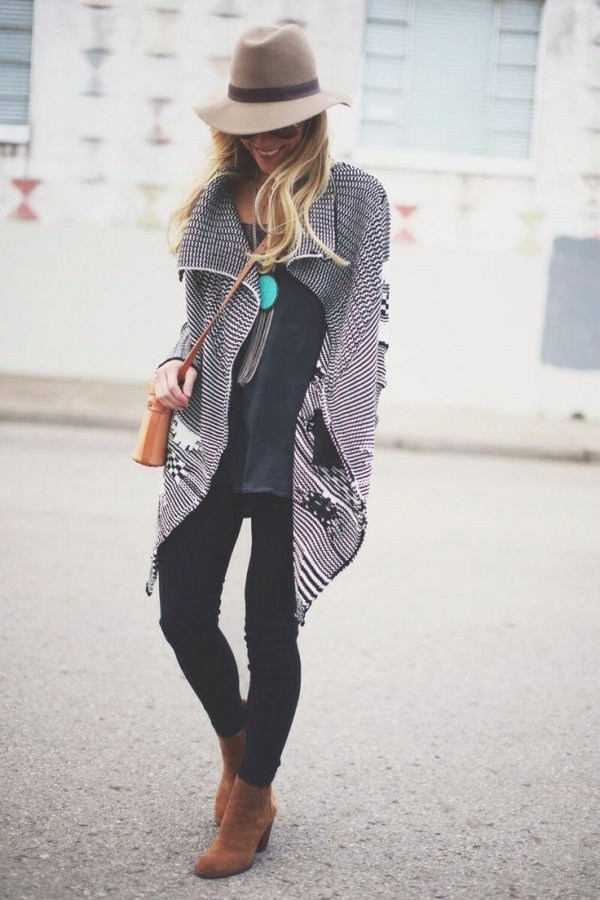 Oversized cardigans are the perfect addition to any casual outfit. You can browse through the collection on forever21.com. It's perfect to layer over a basic tee and leggings. Oversized cardigans are my favorite because it makes you feel like you're wrapped up in a nice blanket! Who doesn't love that?
6

All Black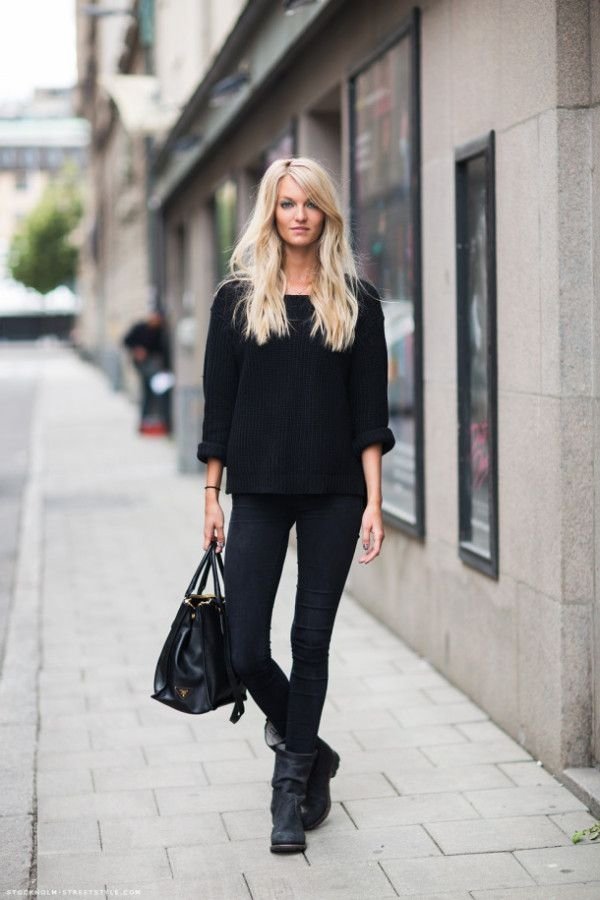 I live for all black ensembles. It's sleek, slimming, and just a little bit bad-ass. For a casual look, I'd go with an oversized black sweater (try hm.com), some skinny jeans or leggings, and some combat boots! Throw on a cross body bag and bam, your look is complete. You'll feel super cozy and will look incredibly stylish because black is always a good idea!
7

Dress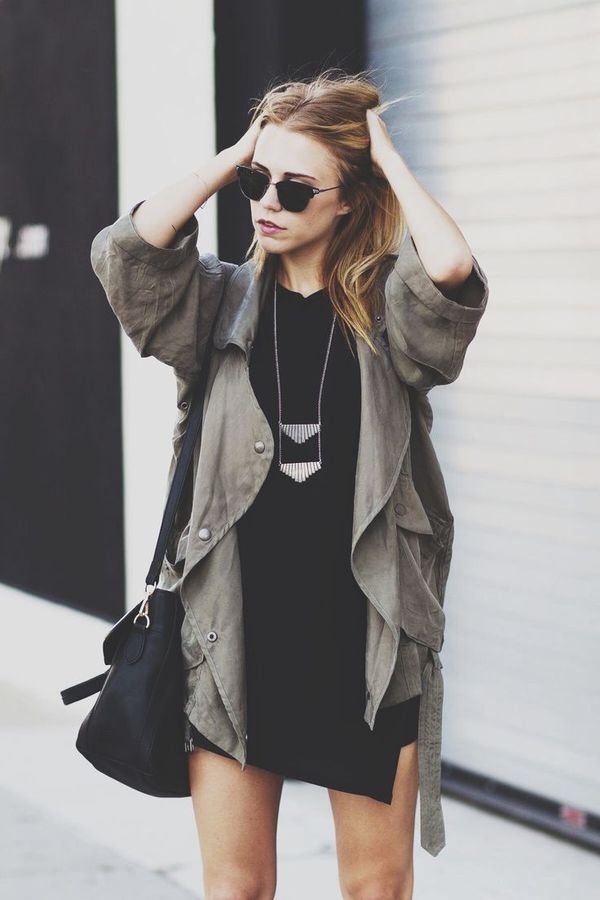 There are so many ways to tone down a dress and make it more casual-friendly. For example, adding some classic converse to the look makes the outfit the perfect girly/casual balance! If you want to keep things comfy, I'd keep the accessories to a minimum. Maybe just a long necklace? I'd also throw on a denim or military jacket over the dress!
Well, there you have it. These are just seven out of many awesome and casual street style looks to recreate! Who says you can't have comfort AND style? Of the list, which look is your favorite?