COMMENT
There's something absolutely mesmerizing about metallic fabrics, don't you agree? It's not the easiest trend to wear, but it sure looks fabulous when done right. Check out these street style inspirations that will make you want to throw on something metallic right away!
1. Gold Pants and Denim Shirt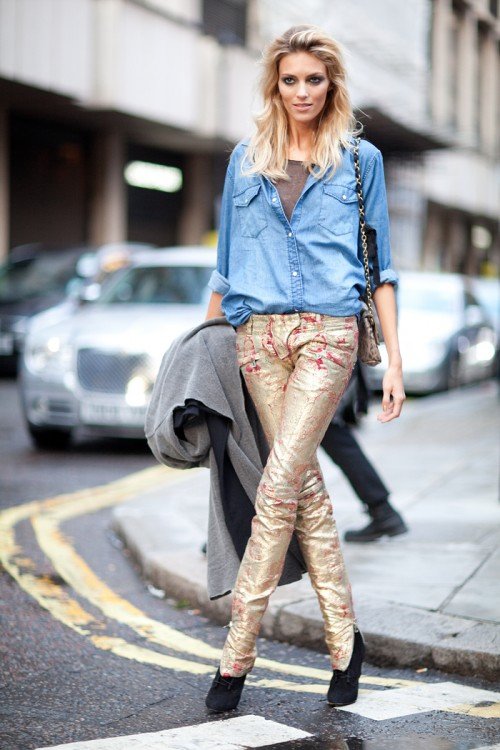 Metallic Skirt, T-Shirt, and a Sock Bun
Explore more ...