7 Streetstyle Inspired Ways to Wear Emerald Green ...
By Jennifer
There's no style like streetstyle to find inspiration this spring… especially when it comes to figuring out how to wear the hottest color of the season, emerald green! I've had a peek at the style section of some of my favorite personal bloggers, and I've found so much streetstyle inspiration, I'm dying to try out all the ideas! Here are my top picks for the best streetstyle inspired ways to wear emerald green.
---
1

Spring Color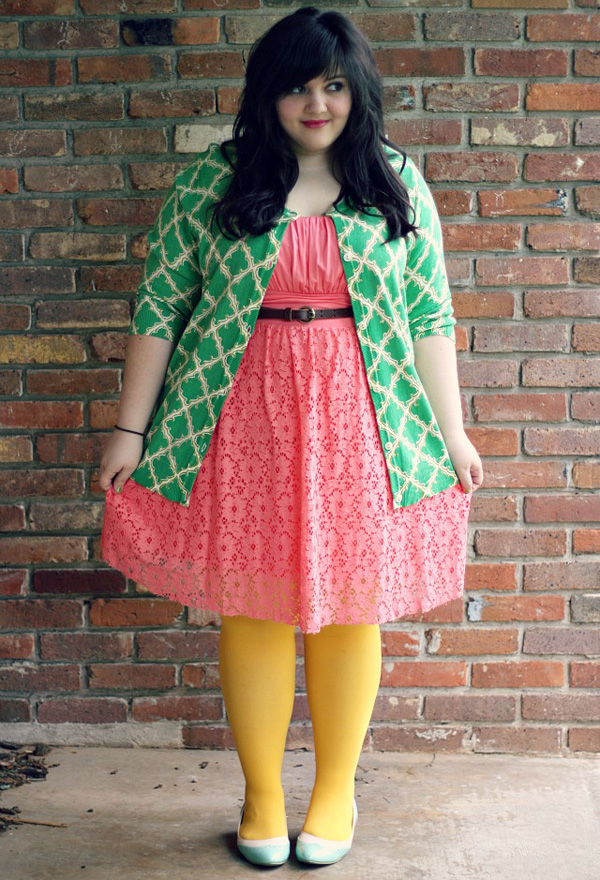 This may look like a lot of color for one outfit, but I love it! Featuring a dress from Ruche and a cardi and belt from Target, of all places, this flower-garden inspired ensemble by Mandy at the Miss Indy Blog is one of my favorite streetstyle inspired ways to wear emerald green!
---
2

Crazy like a Fox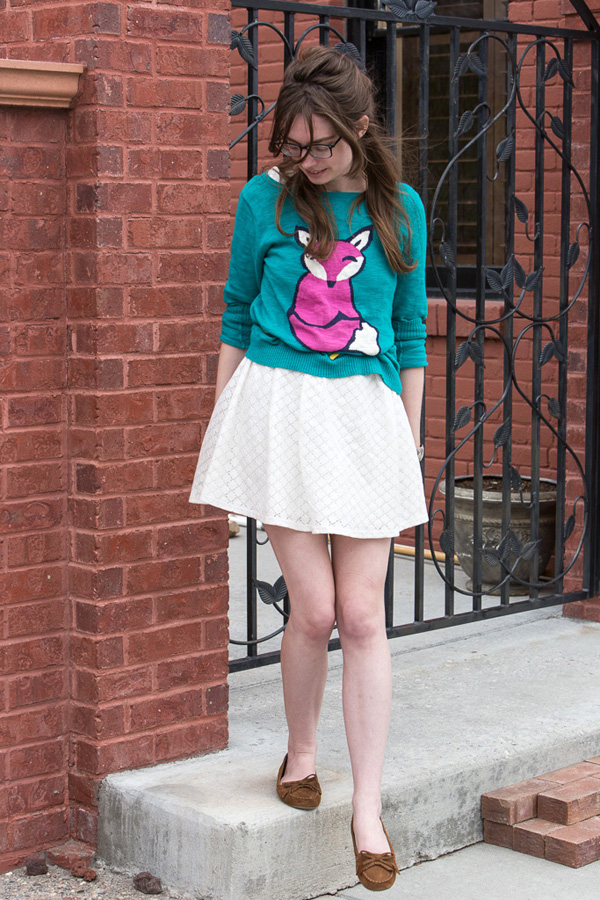 Have a peek at this adorable outfit from Kristian at the Never Fully Dressed (Without a Style) blog. She's paired this super-cute twist on the animal-print top with a frilly white skirt and very functional flats. I'd add a little more, maybe a crisp white/plaid button down or vintage polo shirt under the sweater, but I love her look! She's a lucky duck, swapping for the sweater and thrifting the rest, so you won't be able to get her exact look, but a little thrifting luck of your own, and you ought to be able to get close. Start with ASOS, where I know you'll find a similar sweater. Oh, and by the way, check out the Sweets and Hearts blog to see how the original owner wore this sweater.
---
3

Retro Style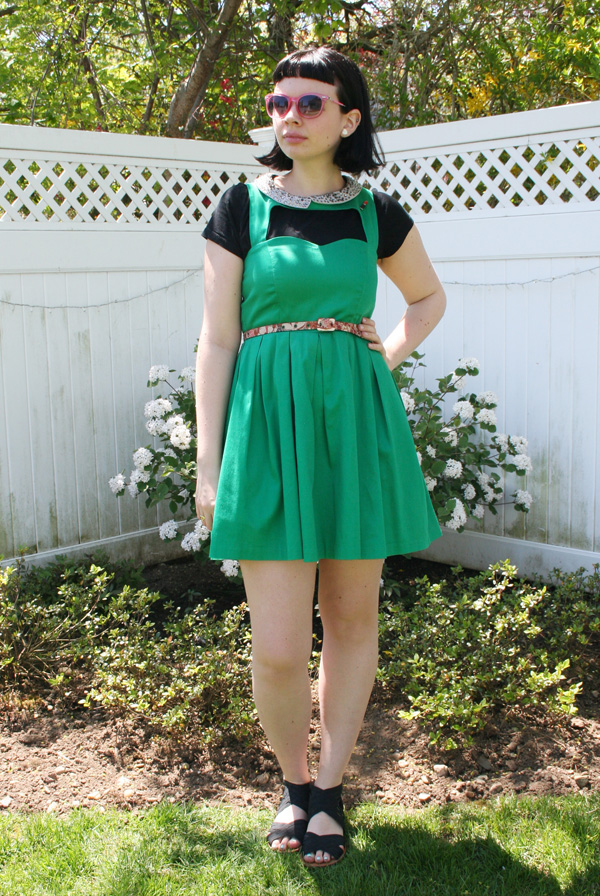 Featuring a top from H&M under a pretty emerald dress from ModCloth, this ensemble rocked by Midge at the Modern Girl Blitz blog is just darling, in a very vintage way! I love the pop of green against the black background. While you may not be able to locate the exact pieces she's wearing, half an hour of online shopping, and you should be able to knock off her look.
---
4

Lace Overlay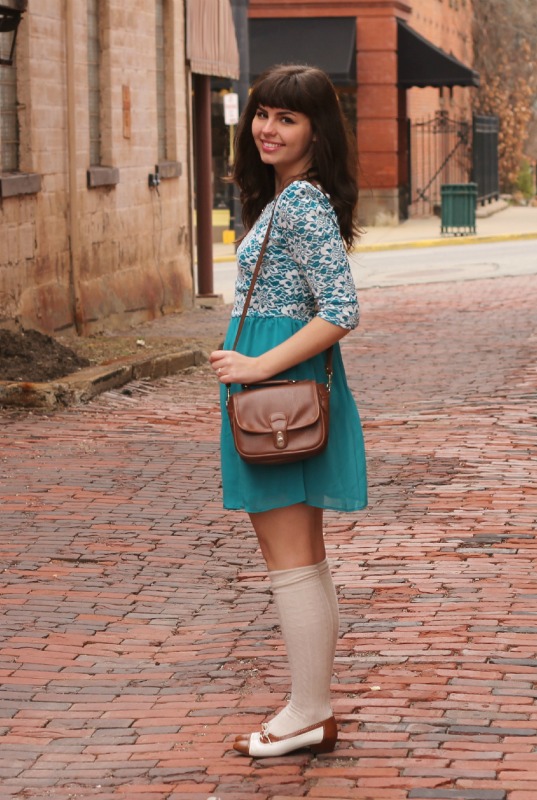 Some may say this dress from ModCloth looks more teal than emerald, but I say they're missing the point: the delicate lace over the lush green color is what I'm getting at. This outfit by Lauren at the Someone Like You blog is worn with brown accessories, which set off the color of the dress nicely.
---
5

Accessories Are Everything!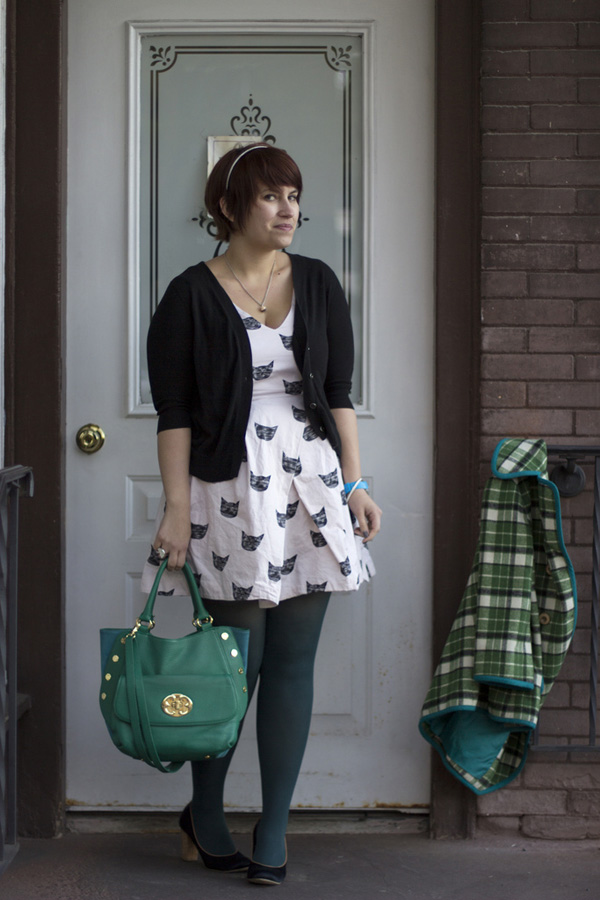 Katherine at the Of Corgis and Cocktails blog knows how to wear emerald this spring! It's all in the accessories, from the tights to the handbag and even a little on the coat (in case she gets chilly). Oh, that handbag! It's a satchel by Emma Fox, with stud hardware and suede accents. I love it!
---
6

A Real Green Dress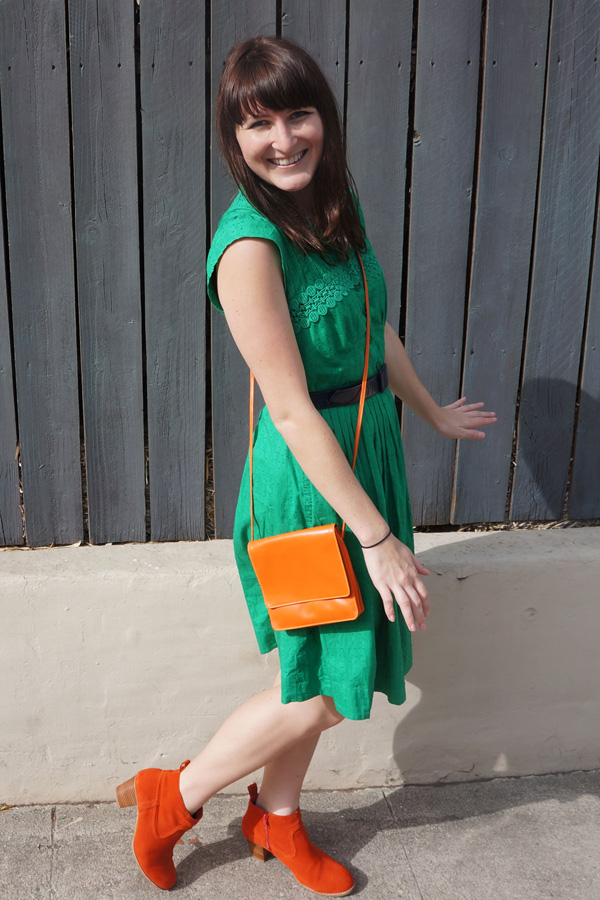 Again, this may not exactly be emerald, but it's close, and the look can be worn in just about any other jewel-tone hue. Featuring a dress by Maeve and shoes by DV by Dolce Vita, this outfit is ideal for almost any spring-time occasion, from job interviews (let your style shine!) to dinner dates. Thank you, Jamie, at Paint the Gown Red, for the inspiration!
---
7

Pretty Print-cess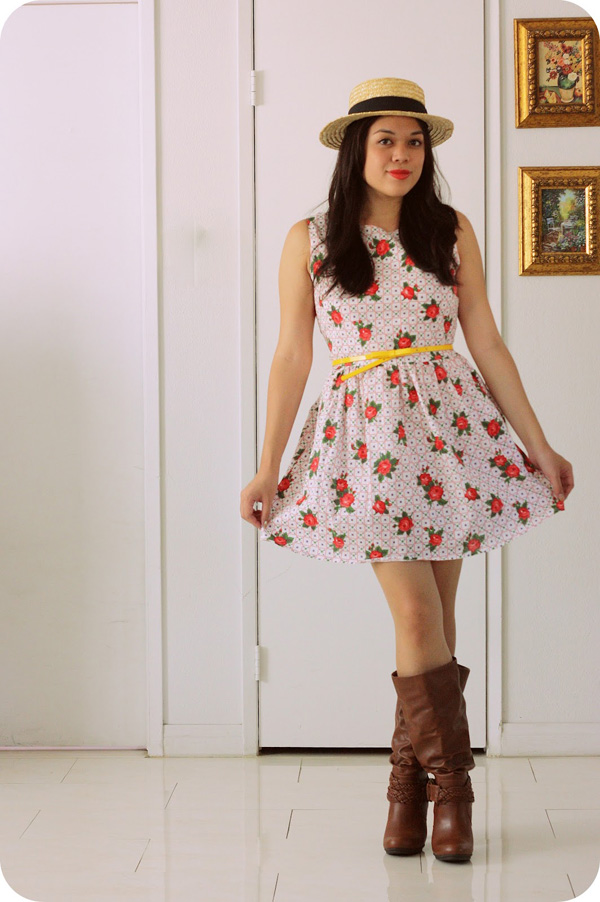 While boots may not be the best spring shoe choice, Erica at the Sweets and Hearts blog wore this in early fall. I love the print on the dress, which includes its fair share of emerald, off-set by the skinny yellow belt – who says you have to match everything, all the time? Find a similar dress at TopShop or ASOS, then add a belt in your favorite color and why not a hat, too?
With so much streetstyle inspiration, the ways to wear emerald this spring and summer are endless! I know I'll wear it like Erica, in a fun floral print, and for sure like Katherine, on a gorgeous handbag… how will streetstyle inspire you to wear emerald? Do tell!
More
Comments
Popular
Recent