7 Street Style Ways to Wear Faux Fur This Fall ...
By Vanessa
There are so many awesome ways to wear faux fur this fall! I think it's definitely a must-have item in every girls closet whether it be in the form of a coat, scarf, or vest. There are so many different outfits that you can create! I think faux fur is a popular trend but it hasn't really been done too much. So, when you wear your items, you'll look like quite the trendsetter. Check out some of the cool ways to wear faux fur and let me know which looks you plan on recreating.
---
1

Casual Chic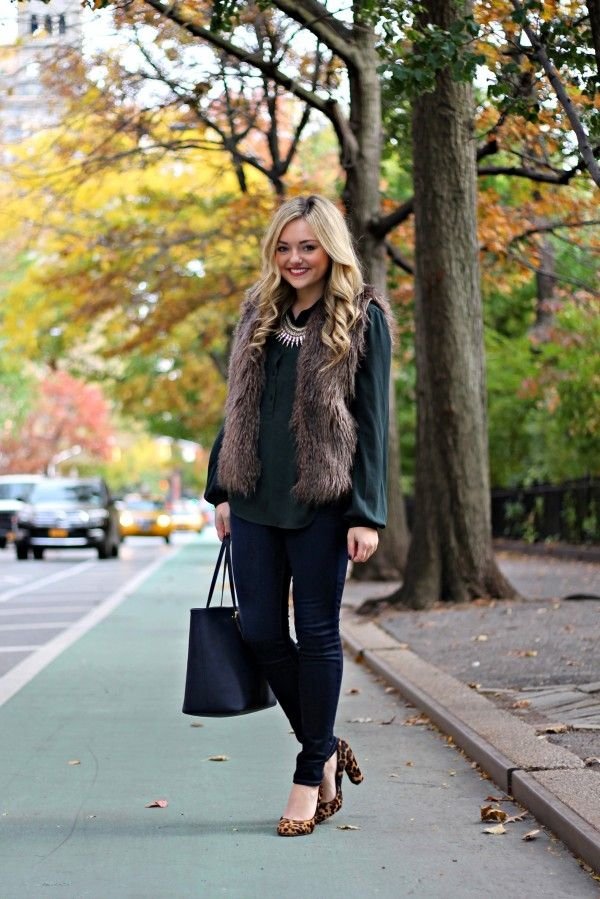 If you like to keep things simple with a t-shirt and skinny jeans, an easy way to glam up your outfit is with a faux fur vest! It adds some texture to your look and serves as a major statement piece. This is just one of many cool ways to wear faux fur.
---
2

Ombre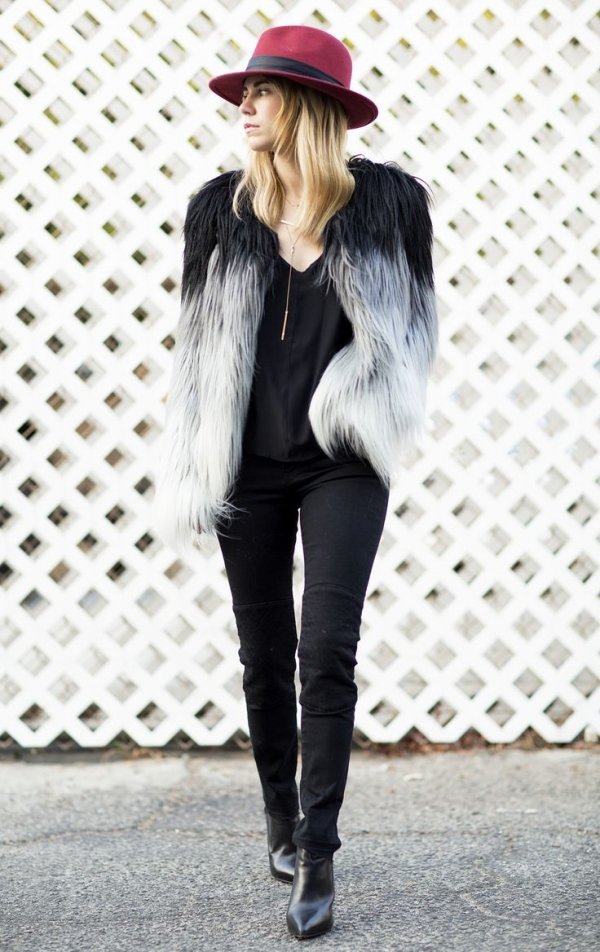 Who says ombre is just for your hair? I'm obsessed with ombre faux fur coats/vests! You can find a similar look on us.asos.com. I think it'd be a great addition to an all-black outfit because it could serve as your pop of color! This jacket will undoubtedly make you the fashion queen amongst your circle of friends.
Trendinig Stories
More Stories ...
3

Pop of Color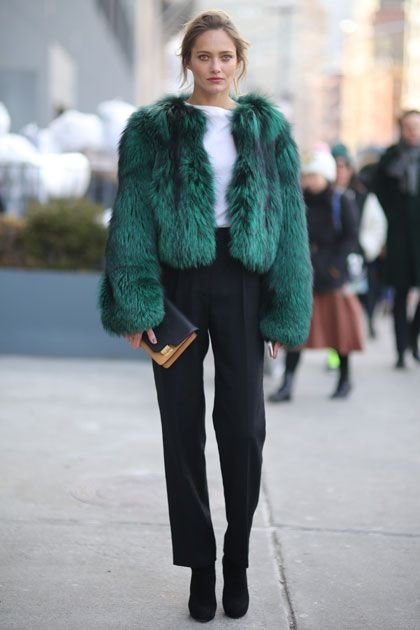 You can add a pop of color to your outfit in so many different ways. Whether it's through your jacket, purse, scarf, or purse, a pop of color adds a vibrant touch to your whole look.
---
4

Coat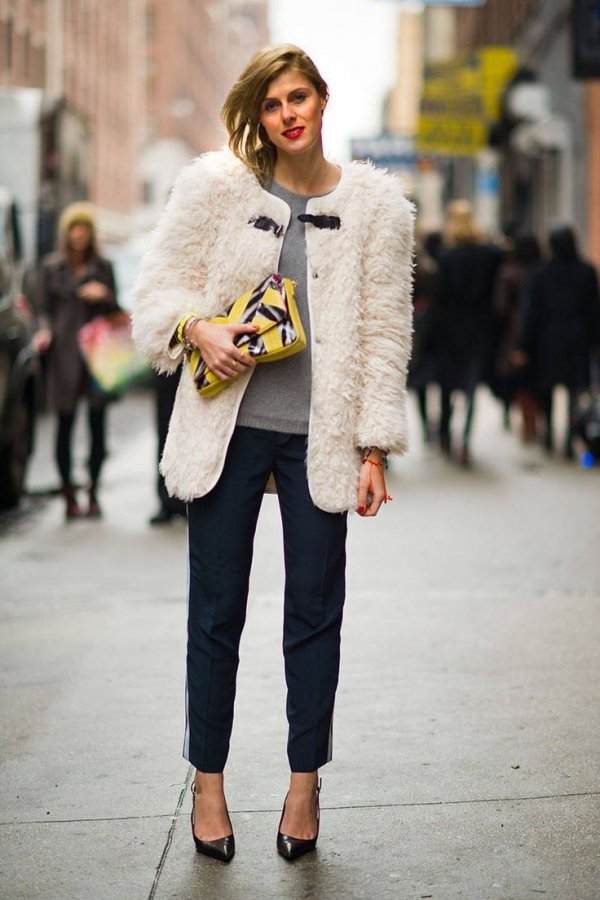 A faux fur coat is a great statement piece and there are SO many different options. You can go with a simple black one shop.nordstrom.com (it'd look great with leather!) or add some color with a pastel pink jacket from urbanoutfitters.com. If you want to add some texture to the look, try the blue "swing jacket" from us.asos.com. Which one do you prefer? Either way, you'll look runway ready all day long.
---
5

Scarf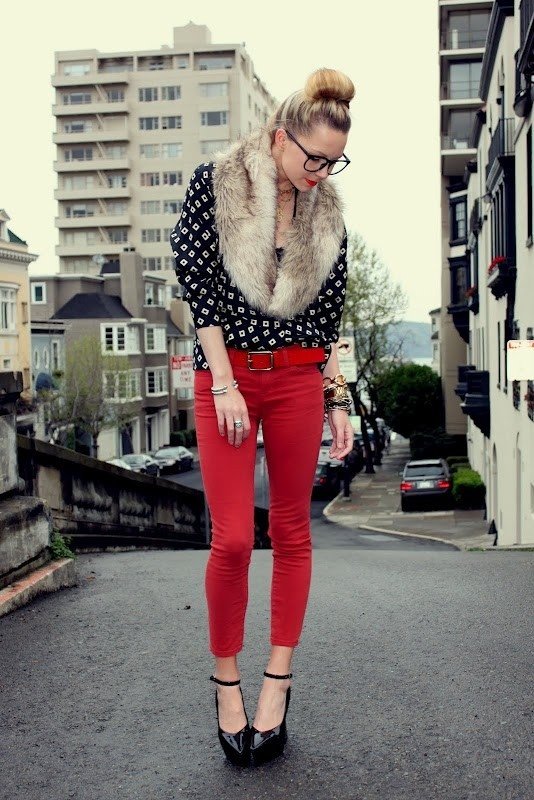 A faux fur scarf? Talk about comfort! You can definitely keep warm (and stylish) in the faux fur infinity scarf from shop.nordstrom.com. It's a great accessory to any of your fall outfits. People will definitely take notice of your scarf and ask you where you got it!
---
6

All Black Ensemble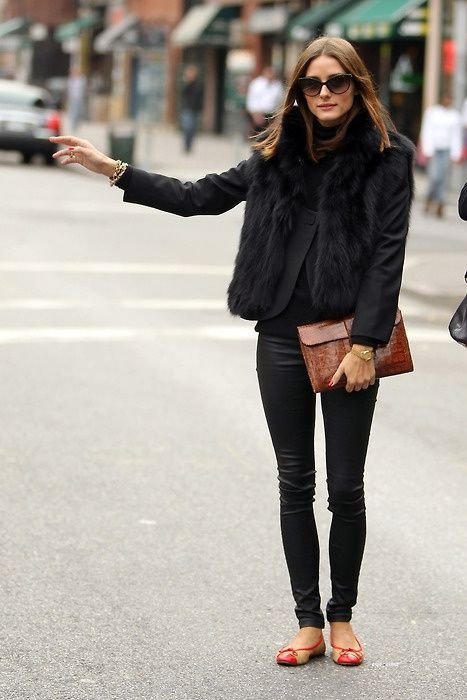 All black ensembles are always a good idea. It keeps you look sleek and sophisticated all day long. Since the fall is all about layers, don't be afraid to add a black vest over your jacket/sweater. It'll only add to your outfit and be a fun conversation piece! If you want the jacket itself, try this black one from shop.nordstrom.com.
---
7

Maxi Dress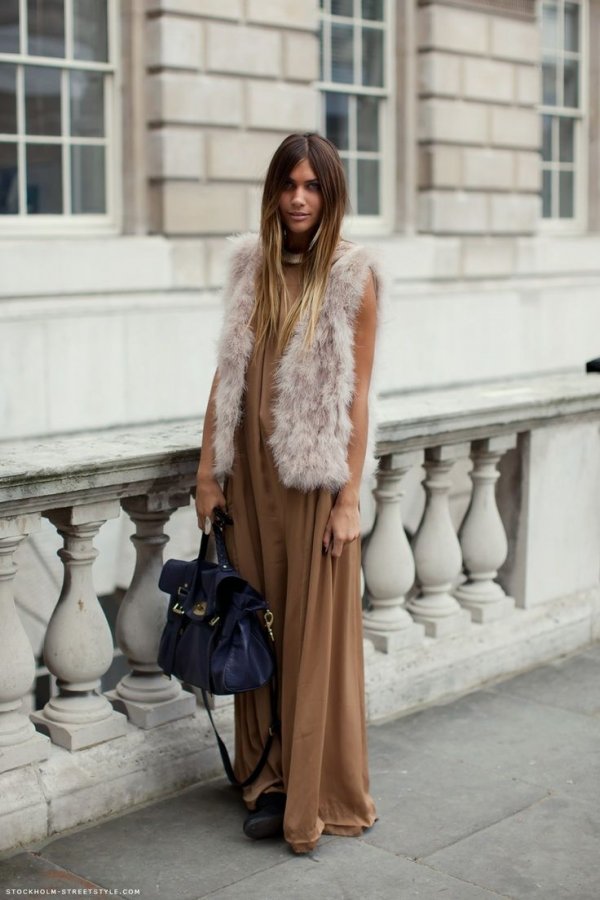 For a boho chic vibe, throw on a faux fur coat over a maxi dress! It adds an instant glam factor to the look. Since the faux fur vest is already a statement piece, wear a solid colored maxi dress - no patterns! That way, the items won't clash. You can either choose a classic vest or have fun with the colors on shop.nordstrom.com. If you're wearing a black or white dress, I would even go with the ombre vest in look #2!
Well, there you have it. These are just seven out seven out of many awesome ways to wear faux fur this fall! Of the list, which look is your favorite? Which look will you be recreating and where will you wear it to?
---
Comments
Popular
Related
Recent